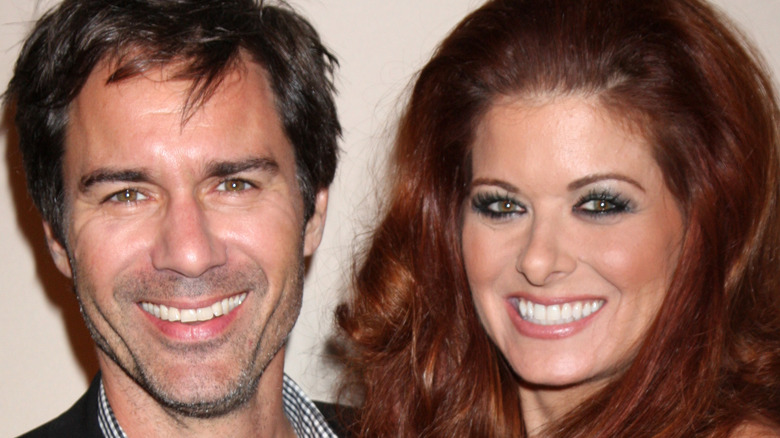 "Will & Grace" broke new ground when it debuted on NBC's Thursday night lineup back in September 1998. As The Hollywood Reporter pointed out in its review, this marked the first time a TV sitcom focused on the friendship between a gay man (Will Truman, played by Eric McCormack) and a straight woman (Grace Adler, portrayed by Debra Messing). The review also lauded the show for featuring "some of the best supporting actors in any series," pointing to Sean Hayes and Megan Mullally as, respectively, their pals Jack McFarland and Karen Walker. 
The show quickly developed a reputation as one of TV's funniest sitcoms while tackling previously taboo issues. Along the way, the sitcom won 18 Emmy Awards, earning each of the series' four stars a statue (Mullally won two). Meanwhile, "Will & Grace" also became a go-to series for A-list guest stars, including such gay icons as Madonna and Cher.
When the show concluded its run in 2006, that wasn't the final curtain; "Will & Grace" was revived in 2017, running for three more seasons before ending again in 2020. Curious about what the show's stars have been up to? Read on to find out what ever happened to the cast of "Will & Grace."
Debra Messing campaigned for Joe Biden and launched a podcast after Will & Grace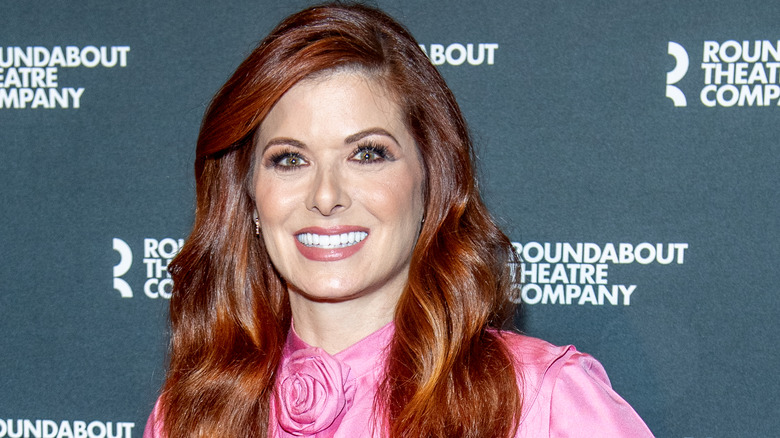 After the first "Will & Grace" finale in 2006, Debra Messing starred in several TV series, beginning with "The Starter Wife," which ended in 2009. Messing then starred in the ambitious Broadway-themed musical drama "Smash," cancelled in 2013 after two seasons. In 2014, Messing starred as police detective Laura Diamond in "The Mysteries of Laura," cancelled in 2016. The following year, Messing reprised the role of Grace Adler for the three-season "Will & Grace" revival, and in 2020, starred opposite David Cross in the indie dramedy "The Dark Divide."
In addition to acting, Messing has also been active in politics. In the days leading up to the 2020 U.S. presidential election, she and actress Kathy Najimy did some door-to-door campaigning in Pennsylvania on behalf of Democratic candidate Joe Biden. 
That same year, Messing teamed up with Mandana Dayani to launch their political podcast "The Dissenter," inspired by late Supreme Court Justice Ruth Bader Ginsberg. "We wanted to highlight who a dissenter truly is," Messing told Forbes. "Someone who speaks out to say, 'I will not have what this is. There's a better way, and I'm here to advocate for it, or build it.'"
Eric McCormack came out against Trump and worked extensively in TV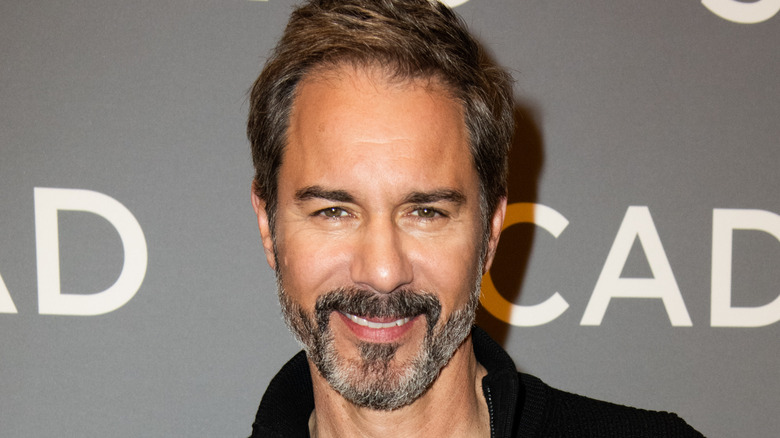 Eric McCormack veered away from comedy after "Will & Grace" ended its original run, appearing in the 2018 miniseries "The Andromeda Strain" and, the following year, the drama "Trust Me." In addition to a multi-episode stint in "The New Adventures of Old Christine," McCormack starred as an eccentric neuropsychiatrist in "Perception," which ran from 2012 until 2015. In 2016, McCormack signed on for the Canadian sci-fi series "Travelers," which wound up on Netflix, and was cancelled in 2019.
Like his co-star Debra Messing, McCormack also got political. In 2019, he took to Twitter and cited an article in The Hollywood Reporter about a fundraiser for then-President Donald Trump. McCormack asked THR to report on who was attending, so he would "be clear about who we don't wanna work with."
As Insider reported, McCormack's tweet (and a similar tweet from Messing) resulted in backlash, with the actors called "fascists" for essentially creating a Hollywood "blacklist." Messing, reported Deadline, was even mentioned in a Trump tweet, claiming that she called him "Sir" when she thanked him for the great ratings of his reality show "The Apprentice" when it was the lead-in for "Will & Grace."
Sean Hayes became a hotshot Hollywood producer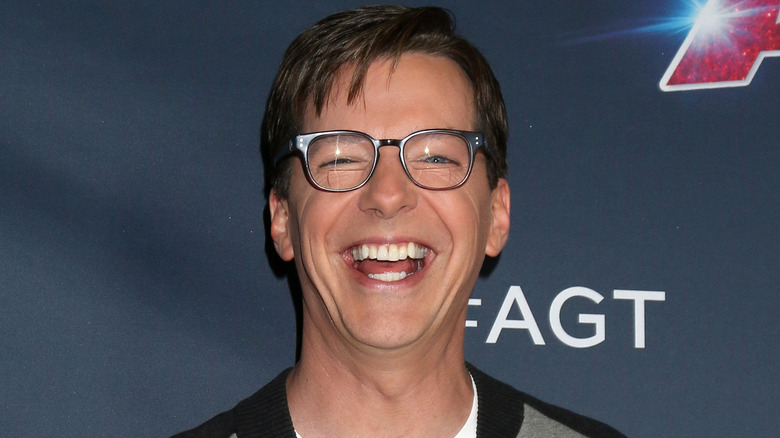 Sean Hayes moved from supporting character to star in his post-"Will & Grace" TV series, the short-lived sitcom "Sean Saves the World," cancelled midway through its first season. Hayes steadily worked as an actor between the original "Will & Grace" finale and the 2017 revival, but it's what he did behind the scenes that was truly impressive.
In 2005, Hayes partnered with producer Todd Milliner to form their own production company, Hazy Mills, to produce the 2005 TV movie "Stephen's Life." From there, Hazy Mills went on to produce more TV shows, including NBC hit "Grimm," the aforementioned "Sean Saves the World," and "The Millers," on which Hayes also appeared in a recurring role. Other Hazy Mills productions included sitcoms "Hot in Cleveland," "The Soul Man," and "Crowded," plus the star-studded game show "Celebrity Game Night." 
As Hayes explained to The Hollywood Reporter, becoming a producer offered a lot more security than the sometimes fickle life of an actor — even a successful one. "I knew the fate of hit sitcoms and that the future for their stars very often isn't as smooth as it was for Robin Williams or Tom Hanks," he shared.
Megan Mullally hosted a daytime talk show and became TV's queen of cameos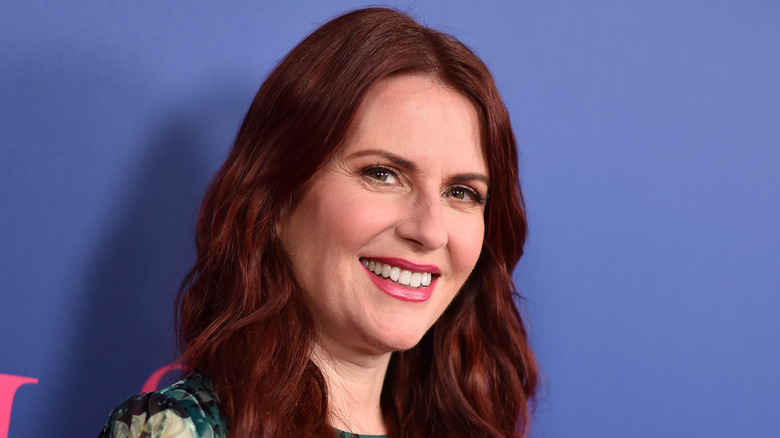 Immediately after the 2006 finale of "Will & Grace," Megan Mullally embarked on a new showbiz project with "The Megan Mullally Show", her own entry in the ultra-competitive daytime talk show field. Unfortunately, the show didn't fare well. As Variety pointed out, ratings weren't great, and Mullally seemed to be "far more comfortable in a performance type setting" than she was at being herself hosting a talk show. Just a few months after its premiere, in January 2007, production was halted and the show was cancelled. 
From there, according to her IMDb credits, Mullally embarked on a spree of TV guest-starring roles, ranging from "Parks and Recreation" to "Boston Legal," in addition to joining the casts of "Party Down," "Breaking In," and "Childrens Hospital."
Mullally, a talented singer, also began to pursue her musical ambitions. As the Los Angeles Times reported, in 2012 she and actress/singer Stephanie Hunt formed a musical duo they called Nancy and Beth, releasing their eponymous debut album in 2017. "We're in a band that defies categorization," Mullally explained in an interview with WBUR.
Shelley Morrison didn't return for the revival of Will & Grace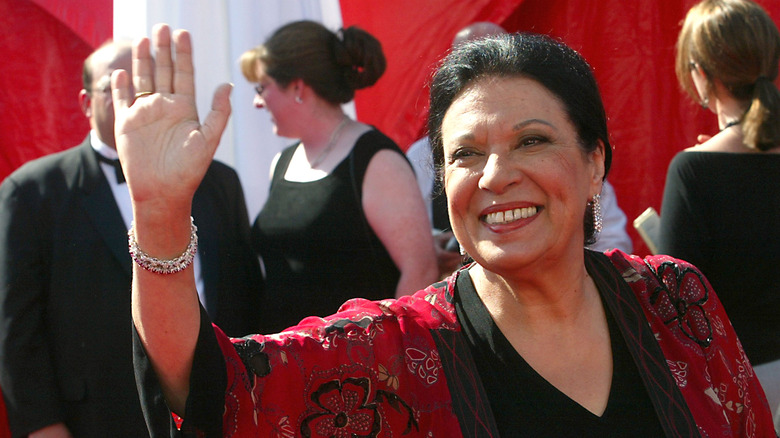 In the original run of "Will & Grace," Shelley Morrison became a fan favorite for her portrayal of Rosario Salazar, dour maid for Megan Mullally's Karen Walker. As her IMDb credits indicate, Morrison's career stretched back to the early '60s, with her best-known role from that era being Sister Sixto in "The Flying Nun." While Morrison continued to work regularly in the decades that followed, stardom eluded her until she landed the scene-stealing role of Rosario.
Despite the character's popularity, Rosario didn't return for the "Will & Grace" revival in 2017, and the decision was entirely hers. "Shelley has decided to retire," series co-creator Max Mutchnick told reporters following a session at the Television Critics Association press tour (per The Hollywood Reporter). "It is a choice that she has made. We really wanted Shelley to be a part of this series, so we find ourselves having to figure that out moving forward. It was not an easy decision to make, but it's one that she made."
Sadly, reported CNN, Morrison died in December 2019. "Rosario is one of my all-time favorite characters," Morrison said, via a posthumous biography released by her agent. 
Harry Connick Jr. tried cases on Law & Order, hosted a talk show, and went gospel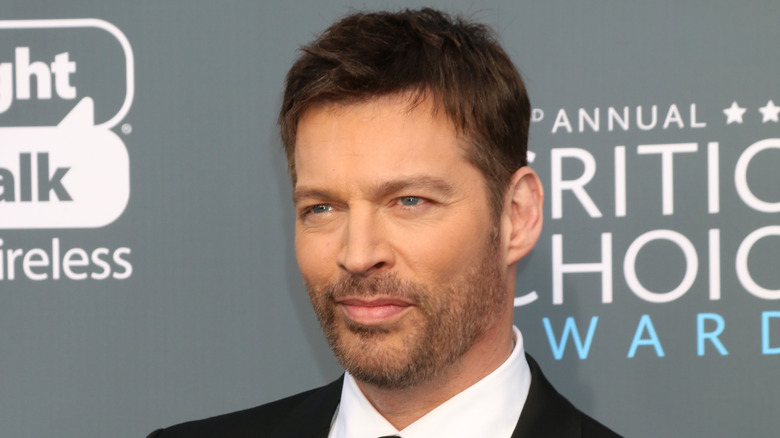 Harry Connick Jr. appeared in 25 episodes of "Will & Grace," noted IMDb, in the role of Dr. Leo Markus, boyfriend and eventual ex-husband of Debra Messing's Grace Adler (he reprised the role briefly for the revival). In between iterations of "Will & Grace," he joined "Law & Order: Special Victims Unit" for a multi-episode arc in 2012. As Entertainment Weekly reported, Connick was cast as assistant district attorney David Haden, who was briefly became a love interest for Detective Olivia Benson (Mariska Hargitay) when they were assigned to work a case together.
In 2016, Connick signed on to host his own daytime talk show, "Harry." Describing his new show as more of an "entertainment show," Connick told the New York Post his program was "inherently different" from the many others on the air. "Harry" ran for two seasons before it was cancelled. 
In 2021, Connick released a new gospel album, "Alone With My Faith." As he told CBC Radio, the album's title was indicative of being "literally alone" when he recorded it, playing all the instruments and handling all vocals while hunkered down in quarantine. 
Leslie Jordan became a surprise superstar on social media after Will & Grace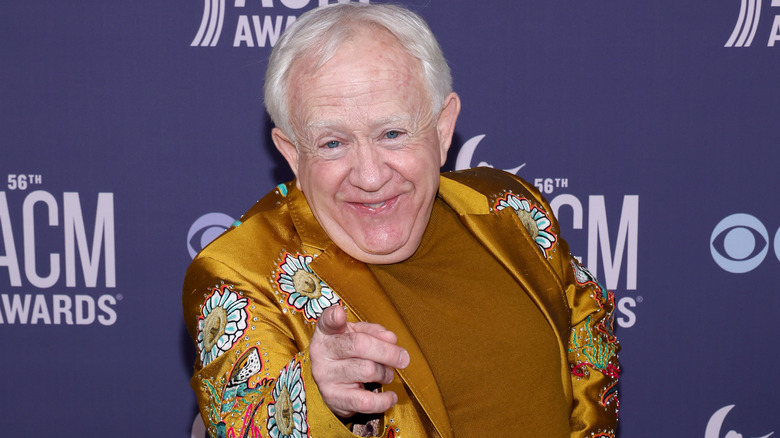 Leslie Jordan was a "Will & Grace" standout in the recurring role of Beverly Leslie, nemesis of Megan Mullally's Karen. In addition to reprising Beverly for the revival, Jordan racked up numerous TV roles, according to IMDb; that includes several seasons of "American Horror Story" and starring in Fox's ensemble comedy "The Cool Kids," which ran for one season during 2018 and 2019. More recently, Jordan signed on as a series regular for "Call Me Kat," the Mayim Bialik-led sitcom that debuted in early 2021. 
In the midst of all this, Jordan discovered social media. Sharing wacky videos full of hilarious opinions, Jordan proved to have an innate knack for Instagram. Offering offbeat entertainment during the pandemic, Jordan's posts regularly went viral, boosting his followers to a hefty 5.7 million. "It's been a wonderful, wonderful journey, and I hope it's not over," Jordan said in a May 2021 interview with ET Canada. "I think I'm the kind of act that could go forever. I hope I'm like Betty White."
In April 2021, the burgeoning social media superstar published his memoir, "How Y'all Doing?" as well.
Bobby Cannavale's acting career continued to thrive after Will & Grace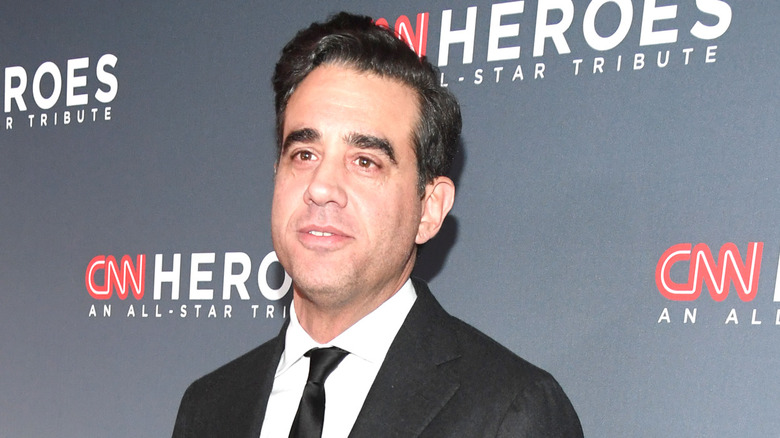 Bobby Cannavale recurred during the final seasons of the original "Will & Grace" run as Vince D'Angelo, a NYPD cop who was the longterm boyfriend of Eric McCormack's Will. In fact, Cannavale won a 2005 Emmy for the role, taking the award for Outstanding Guest Actor in a Comedy Series. In the 2006 finale, a flashback showed Vince and Will in the future as spouses, raising a child — a plot point that was conveniently ignored in the revival when Will was reintroduced as being conspicuously single. Cannavale, however, did return for a single episode, in which his character gets married to someone who isn't Will.
Following the 2006 finale, Cannavale's career exploded, with IMDb listing such impressive credits as "Boardwalk Empire," "Nurse Jackie," and the high-profile (but short-lived) HBO series "Vinyl," produced by Mick Jagger and Martin Scorsese.
Other post-"Will & Grace" credits include the TV comedy "Angie Tribeca," supporting roles in the films "Motherless Brooklyn" and "The Irishman," and a prominent role in the Amazon Prime Video drama "Homecoming." 
Alec Baldwin became a successful podcaster, game show host, and SNL's Trump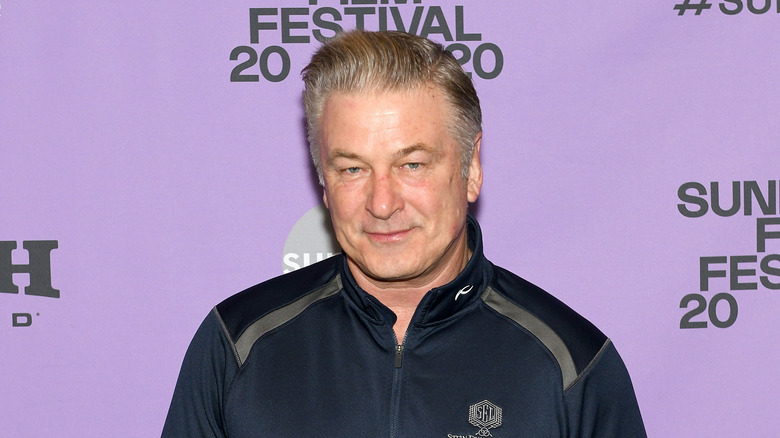 Alec Baldwin made a memorable guest-starring appearance in a 2005 episode of "Will & Grace" — so memorable, in fact, that his character, Malcolm Widmark, returned for several episodes of the revival. 
Following the first finale of "Will & Grace," Baldwin partnered with radio station WNYC for his interview series "Here's the Thing," which transitioned to a podcast for iHeartRadio. In 2013, Baldwin launched his own MSNBC talk show, which was cancelled after Baldwin made a homophobic comment about a photographer. In 2016, Baldwin was tapped to host a revival of "The Match Game" for ABC, with the same network hiring him in 2018 to host a primetime, weekly talk show. Unlike "Match Game," "The Alec Baldwin Show," was not a success, and proved to be a low-rated bust that was bumped to Saturdays before disappearing altogether.
In the midst of all that, in 2016 Baldwin agreed to portray presidential candidate (and eventually president) Donald Trump on "Saturday Night Live," winning a 2017 Emmy for his performance. Baldwin's tenure on "SNL" came to an end when Trump lost the 2020 election. "I don't believe I've ever been this overjoyed to lose a job before!" Baldwin tweeted.
There's a sad reason Debbie Reynolds didn't appear in the Will & Grace revival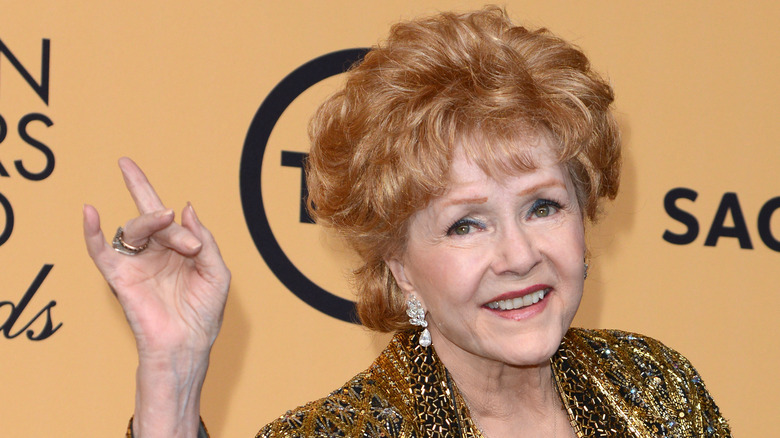 When it came to casting the role of Bobbi Adler, mother of Debra Messing's Grace Adler, "Will & Grace" producers found their dream actress in Hollywood icon Debbie Reynolds, known for such movies as "Singin' in the Rain" and "The Unsinkable Molly Brown." Sadly, Reynolds never had the opportunity to reprise the role when the show was revived in 2017. As Variety reported, Reynolds died in December 2016 at age 84. Tragically, Reynolds' death came just one day after that of her daughter, "Star Wars" star Carrie Fisher, who suffered a fatal heart attack during a trans-Atlantic flight. Reynolds reportedly suffered a stroke when she learned of her daughter's death, and died shortly after.
Prior to the deaths of Reynolds and her daughter, the duo had opened their lives to a documentary filmmaker. The resulting movie, "Bright Lights," made its debut on HBO just days after their deaths, proving to be a poignant viewing experience for fans of the two women.
David Schwimmer returned to television and reunited with his best Friends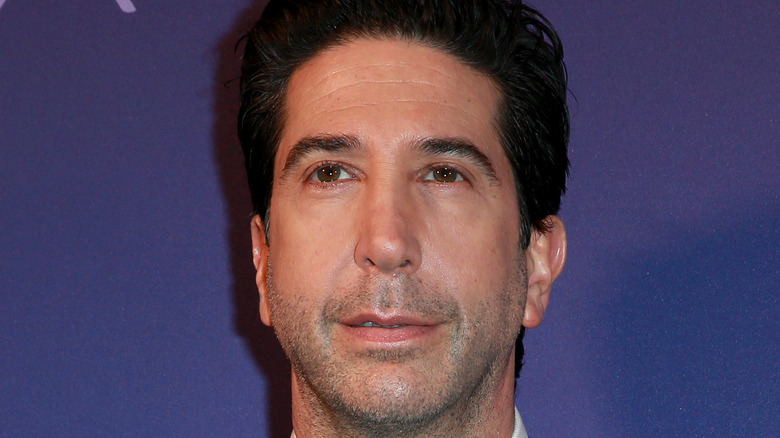 When "Will & Grace" made its TV debut in 1998, the show's considerable success was eclipsed by that of another NBC sitcom: "Friends." When "Will & Grace" returned in 2017, "Friends" star David Schwimmer was enlisted as a recurring guest star to play Noah Broader, love interest for Debra Messing's Grace. Discussing the role in an interview with TV Insider, Schwimmer said the character's Twitter handle, @westsidecurmudgeon, was apt for an acerbic guy he described as "a combo platter of Marc Maron, Bill Maher, and Fran Lebowitz."
Guesting on "Woll & Grace," Schwimmer explained, brought him a lot of familiarity, given that the revival was directed by James Burrows (who'd directed "Friends"), "and the whole camera crew is actually from 'Friends!'" As Messing subsequently told Us Weekly, Schwimmer didn't return after completing his seven-episode stint.
In 2020, Schwimmer signed on to star in Peacock comedy "Intelligence," his first series-regular role since "Friends." Meanwhile, in spring 2021, Schwimmer reunited with his former "Friends" co-stars for the long-awaited reunion special, described by The Atlantic as a "splashy gathering of the original show's cast," featuring "a dizzying hodgepodge of interviews, cameos, and talking-head testimonials."
Tim Bagley is active on television and in Los Angeles theatre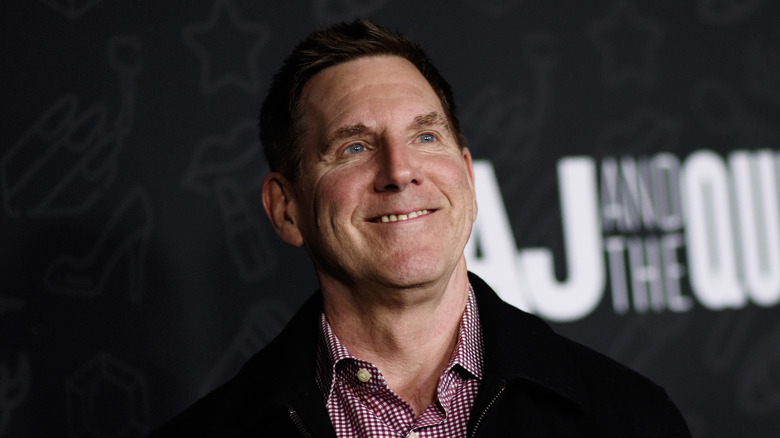 Actor Tim Bagley played the recurring role of Larry on "Will & Grace," longtime pal of Jack and Will. According to IMDb, he appeared in 17 episodes, 14 during the show's original run and three more in the 2017 to 2020 revival. 
While Bagley's name might not be a household one, he's certainly maintained a busy acting career since he was first seen on "Will & Grace." Among the numerous TV series on which he's appeared include recurring roles on "Monk," the William Shatner-starring sitcom "$#*! My Dad Says," "Web Therapy," "Teachers," and Netflix comedy "Grace and Frankie." Interestingly enough, Bagley also played a recurring character on the Fox comedy "Call Me Kat," on which fellow "Will & Grace" guest star Leslie Jordan is a series regular. 
Meanwhile, Bagley's work hasn't been confined to the screen. According to the actor's website, he also appears regularly onstage, and bills himself as "a regular contributor to the L.A. alternative comedy and storytelling shows, 'Uncabaret,' 'Say The Word,' and 'Rant and Rave.'"
Tom Gallop's acting career kept going after Will & Grace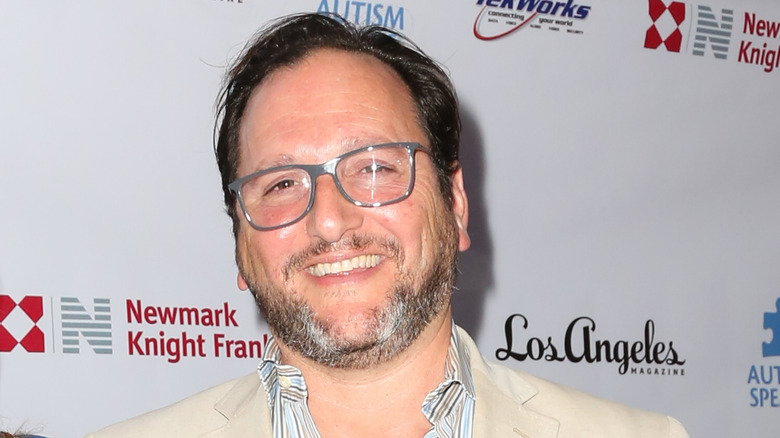 Tom Gallop was also a frequent guest star on "Will & Grace," as noted by IMDb, making 17 appearances on the show spanning from the 1998 pilot to the series' 2006 pre-revival final season. As fans of the series will recall, Gallop played Rob, longtime friend of Will and Grace who's known them both since their college days. Rob is also half of a couple, married to Grace's college BFF Ellen, portrayed by actress Leigh-Allyn Baker.
Gallop didn't return for the 2017 "Will & Grace" revival, but he certainly didn't fall off Hollywood's radar. In 2007, he reprised the role of Special Agent Tom Cronin in "The Bourne Ultimatum," returning to the role he originated in the 2004 feature "The Bourne Supremacy."
In addition, Gallop's subsequent television credits include "Burn Notice," "Bones," "House of Lies," "NCIS," "NCIS: Los Angeles," "The Mentalist," "Suits," and "Lucifer." Since 2019, Gallop has also held a recurring role on CBS courtroom drama "All Rise."
Leigh-Allyn Baker co-starred with a Will & Grace alum in an HBO series that never aired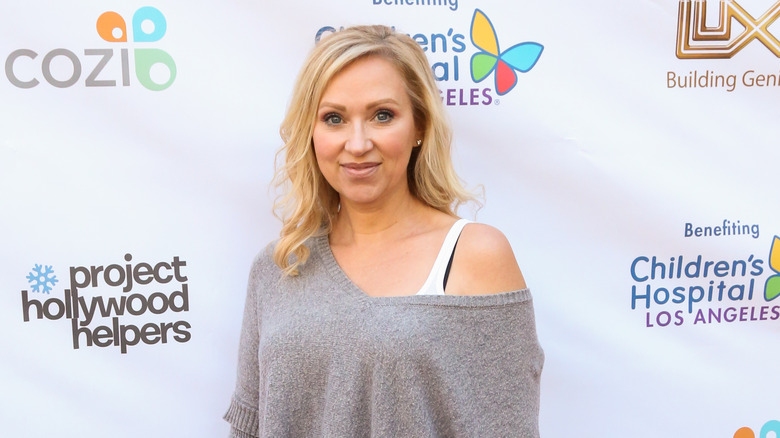 Appearing alongside Tom Gallop's Rob, Leigh-Allyn Baker likewise made her first appearance as Ellen in the "Will & Grace" pilot. Ellen, who went on to become Rob's wife, was Grace's best friend in college, and they remained friendly through the years; the character, in fact, recurred regularly throughout the show's original eight-season run. Unlike her onscreen husband, Baker did return for the 2017 "Will & Grace" revival, reprising Ellen in attendance at Grace's baby shower in the 2018 episode titled "Sweatshop Annie & the Annoying Baby Shower." 
Following the Season 8 finale of "Will & Grace," Baker played a recurring role in the one-season sitcom "In Case of Emergency," and in 2008 starred alongside fellow "Will & Grace" alum Leslie Jordan in HBO comedy series "12 Miles of Bad Road" – which, despite filming an entire season, was never aired.
Other post-"Will & Grace" screen credits for Baker include a guest spot on "Hannah Montana," becoming a series regular on "Good Luck Charlie," and plenty of voice work in animated projects such as "Jake and the Neverland Pirates," "Star vs. the Forces of Evil," and "Mickey Mouse Mixed-Up Adventures."
Blythe Danner returned for the Will & Grace revival and continued to act in film and TV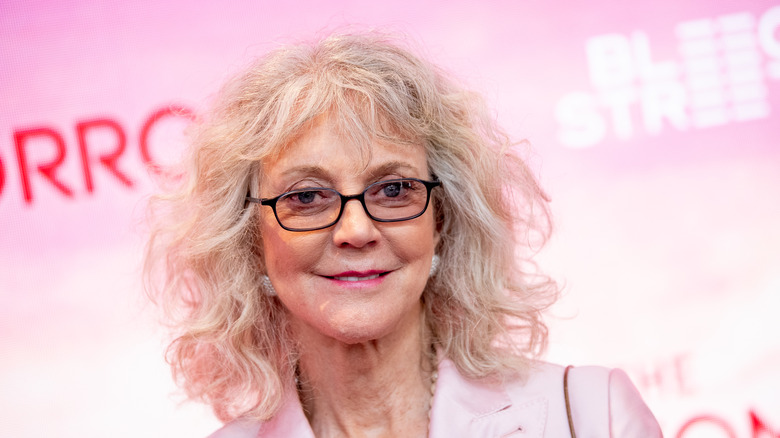 Blythe Danner was in the midst of a long and successful acting career when she was cast as Marilyn Truman, mother of Eric McCormack's Will, in "Will & Grace." Danner — who is also Gwyneth Paltrow's mom – returned for the revival, in a plot twist that saw her get married to Grace's widowed father, Martin Adler (played in the revival by comedian Robert Klein after Alan Arkin, who originally played the role, but wasn't able to return).
Following the first "Will & Grace" finale in 2006, Danner continued to rack up an impressive array of screen credits. On film, she appeared in "The Sisterhood of the Traveling Pants 2," "The Lightkeepers," "Waiting for Forever," "Little Fockers," "Hello I Must Be Going," and "I'll See You In My Dreams," playing the starring role in the latter.
Danner's TV credits were just as extensive, including appearances in such series as "Medium," "Nurse Jackie," "Up All Night," "Gypsy," "Odd Mom Out," and "American Gods." She also portrayed Ruth Madoff in the 2016 miniseries "Madoff," dramatizing the story of how financier Bernie Madoff bilked wealthy clients out of $65 billion.
Michael Angarano's acting career took off after Will & Grace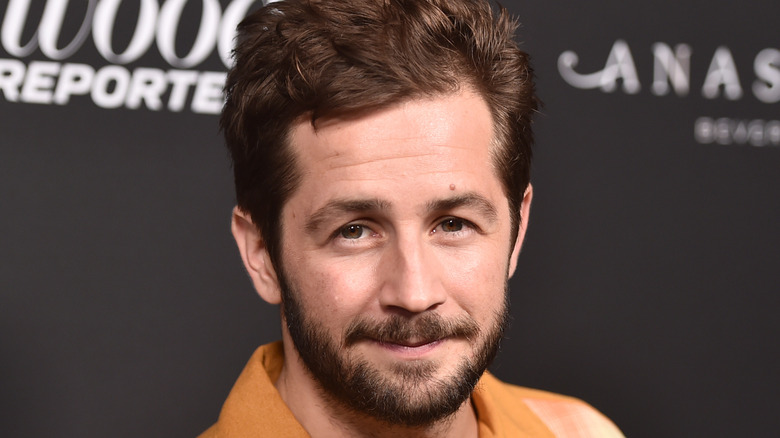 Michael Angarano portrayed Elliot on "WIll & Grace," first introduced in the 2001 episode "Sons and Lovers." Eliott, viewers discovered, was Jack's (Sean Hayes) son, the result of in vitro fertilization after Jack donated his sperm to a fertility clinic. Angaro reprised the role for a 2017 episode that revealed Elliot was now a father — making Jack a grandfather. 
Angarano began his career as a child actor (his first screen credit on IMDb, in fact, is playing David Duchovny's son on a 1995 episode of "Saturday Night Live"), and after "Will & Grace" made a successful transition to adult roles. Following "Will & Grace," Angarano had a recurring role in TV action series "24," then worked primarily in film, with projects including "Snow Angels," "The Forbidden Kingdom," "Gentleman Broncos," "The Art of Getting By," "Red State," "Haywire," "Empire State," "The English Teacher," and more. 
On television, Anganaro was a series regular on "The Knick," and "I'm Dying Up Here." He was also featured in a recurring role on NBC's hit drama "This Is Us," playing Nick Pearson, younger brother of Milo Ventimiglia's character, Jack Pearson.
Source: Read Full Article