Jana Kramer is a well-know name in the media. From her acting career to her latent musical talents Kramer is a natural when it comes to entertaining.
However, as fans know, it is often the details of her love life that end up in the headlines. ­­­
The Michigan native often shares her journey with her fans as she openly works on navigating her personal and professional life. To learn more about Jana Kramer's career and how she achieves so much success in her life read the information below.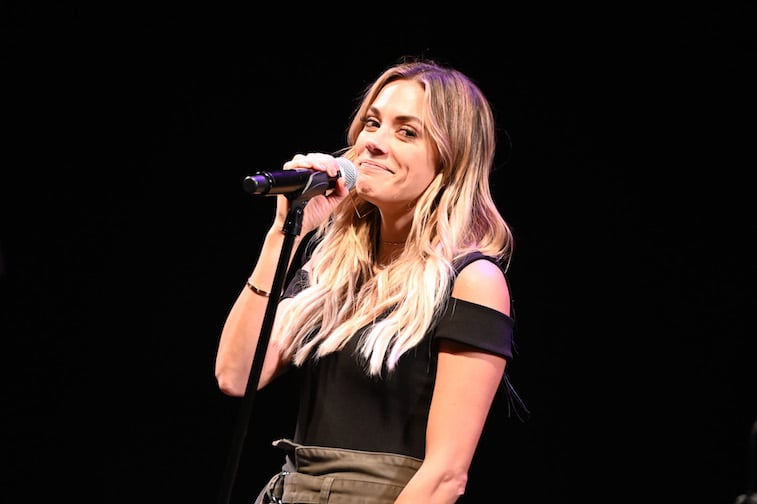 Jana Kramer's acting career
Most people probably didn't know this, but Jana Kramer's acting began with the popular soap opera All My Children in 2003. Climbing the metaphorical ladder slowly but surely, Kramer entered into the indie scene for an appearance in Dead/Undead.
Though the film received mixed reviews that didn't stop Kramer from pushing forward. From there, her determination and hard work paid off, and her acting really took off. Over the next few years, Kramer spent her time working with experienced stars like Adam Sandler and Amy Poehler. Her supporting roles in Click, Prom Night, and Spring Break propelled her into the world of television acting.
In 2007, Kramer took on the identity of Noelle Davenport for the popular series Friday Night Lights. In 2009 she was cast as Alex Dupré for the hit show One Tree Hill. Though she was introduced later in the show, fans fell in love with her new role over the course of the 43 episodes that Kramer's character was featured.
Jana Kramer's music career
Kramer is probably best known for her acting with Sophia Bush in the acclaimed drama One Tree Hill, but Kramer kept proving that both she and her career are multi-dimensional.
Though Kramer continues to act, her music career has been at the forefront of her work efforts the past few years, and it shows. In 2012 she released Jana Kramer by Elektra Records. Her first album landed a No. 5 spot on the Billboard Top Country chart.
The album included popular hits such as "Goodbye California" and "Whiskey". Shortly following the release of her first album Kramer was named the "Top New Female Artist" by the Academy of Country Music.
Kramer's work ethic and mindset paid off. Kramer's second album dropped in 2015. Thirty One included favorited singles like "Love" and "I Got the Boy."
Jana Kramer's net worth and success
Jana Kramer's net worth is valued at $2 million. Much of her success and wealth is a result of her past roles as an actress and the profitable accomplishments from her musical career.
In the past, Kramer has done things like opening up for Blake Shelton allowing her to continue to make money and a name for herself. In 2016 Kramer secured fourth place on the 23rd season of Dancing with the Stars.
More recently, Kramer is being recognized for her work as a podcaster. Whine Down with Jana Kramer and Michael Caussin shares Kramer's experiences and advice on acting, parenting, love, music, and everything in between.
Jana Kramer's net worth is a clear reflection of her creativity, talent, personality, and hard work. All eyes are on her to see what she does next.
Source: Read Full Article