When opening up about her health scare on social media, 'The Hills: New Beginnings' star reveals that she is 'a little congested' and her 'taste is not at its sharpest.'
AceShowbiz –Whitney Port has become the latest celebrity who tested positive for COVID-19. Unveiling her health scares on social media, "The Hills: New Beginnings" star shared that she's "ok" amid home isolation with her family members, who all caught the virus.
On Sunday, January 16, the 36-year-old TV star took to her Instagram Story to share the health update. Over a snapshot of her husband Tim Rosenman, she wrote, "So last week we all tested positive for Covid. I wasn't trying to hide anything, I just didn't want to make it a bigger deal than it is/was and I didn't want the pressure to 'report the news.' "
"The nausea last weekend I guess was the first sign of it but we've all been fine otherwise," Whitney explained further. She added in the candid social media post, "A little congested and my taste is not at its sharpest, but we are ok."
Whitney also shared that she, Tim and their 4-year-old son Sonny Sanford are "just quarantining, cooking and napping." The "With Whit" podcast host added, "I was starting to feel like it was just a matter of time before we got it."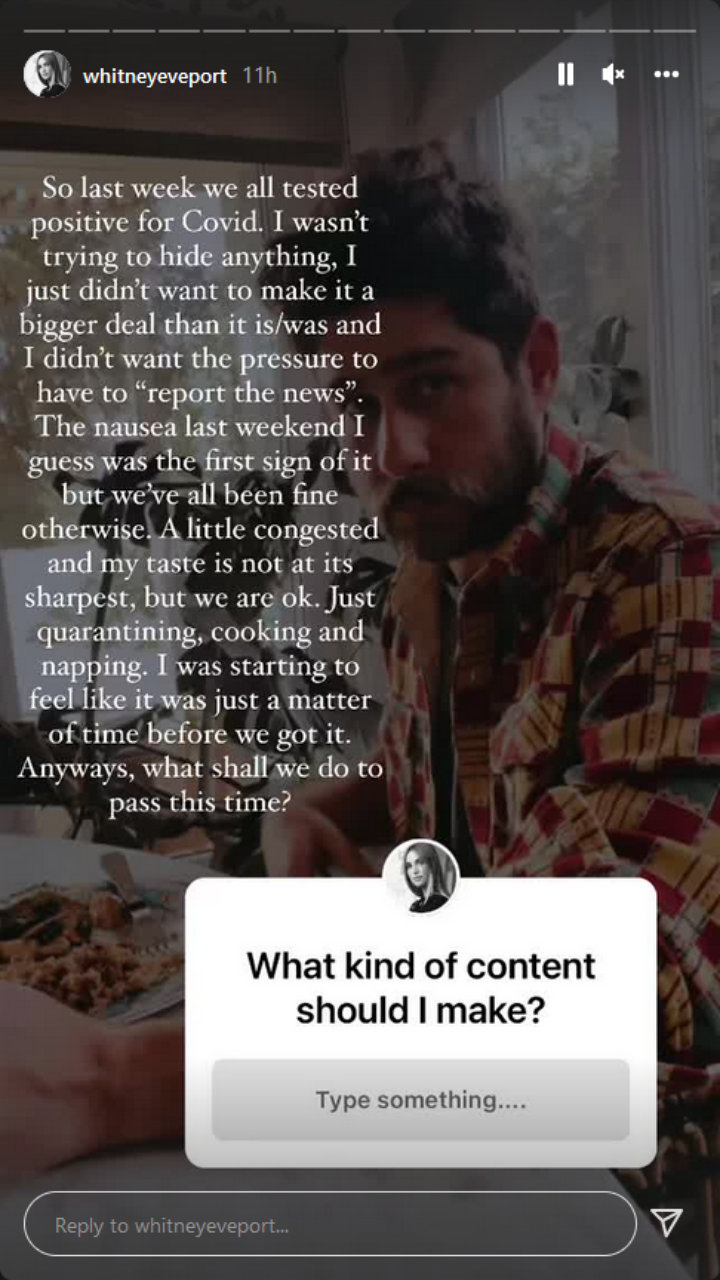 Whitney Port revealed that she and her family caught COVID-19 in a candid social media post.
The revelation arrived a little over a week after Whitney revealed that she was "weirdly nauseous." At the time, the former star of "The Hills" took to her Instagram Story to post a video in which she and her little boy, who wore a Spider-Man suit, divulged that they're "a little sick."
"Alright, I was feeling a little sick today," Whitney said in the clip. "So I was so nauseous," she shared, before adding that she also "threw up." She also wrote, "Have no idea what it was from. Phantom nausea. Hate it."
A few days later, Whitney uploaded an image of her and her husband posing in their home. In the caption, she wrote, " 'Bored in the house and I'm in the house bored,' " seemingly referring to their home isolation.
Source: Read Full Article