In case you missed it / weren't paying attention / were busy having FOMO about Coachella, Prince Harry and Meghan Markle made a surprise trip to England on their way to the Netherlands for the Invictus Games. And while the royal couple did get a chance to meet with Harry's grandmother the Queen and his father Prince Charles, they didn't end up seeing Prince William and Kate Middleton.
But before the internet enters a royal feud spiral, FYI that there's a perfectly good reason that the royals couples didn't get a chance to reunite! Turns out William and Kate were on a skiing holiday in the French Alps during the time.
According to Hello Magazine, William and Kate visited the resort of Courchevel with their children Prince George, Princess Charlotte and Prince Louis. The family made it back to England in time to celebrate Easter, where they were photographed going to church: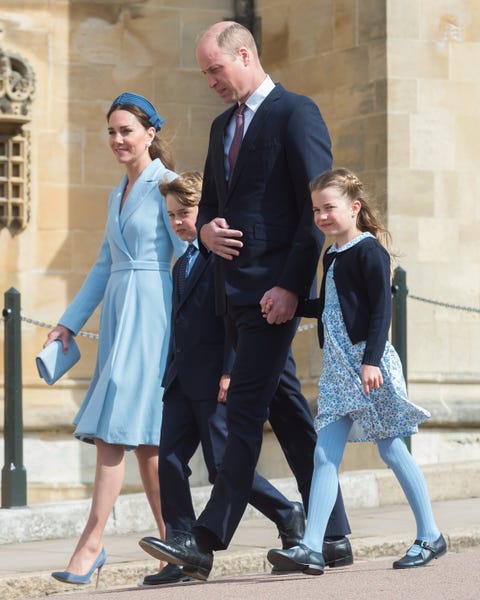 Meanwhile, the Sussexes are currently in the Netherlands, and it's unclear if they'll be making another trip to see the royals on their way back to the states—but considering their first visit was kept strictly under-wraps, chances are we won't know about it until after it happens.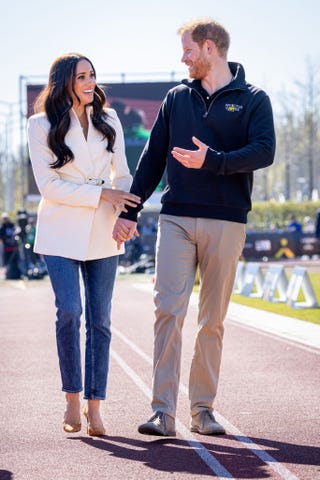 The Sussexes' trip to visit the Queen was described as an "olive brance" by royal editor Ingrid Seward, who told The Sun, via Hello Magazine, "It is a wonderful opportunity to clear the air and offer an olive branch. After everything that has gone on it must have taken a lot for Harry and Meghan to go to Windsor. Also Maundy Thursday is a very special day for the Queen as it is about forgiveness. She is not one to hold grudges and I think she would have happily welcomed them with open arms."
Source: Read Full Article