Leaving The Bachelorette is hard enough. Leaving on your own accord because of an injury? Even more brutal. Clay suffered a wrist break on Monday, June 11's episode of Becca's season, which left him hurting both physically… and emotionally. The NFL player was torn between his heart and his head — should he stay and see what happens with Becca or tend to his health? He ultimately chose to depart, which left Bachelor Nation with sympathy pains, wondering if that was the last they would see of him. Will Clay be on Bachelor in Paradise? Twitter is all about watching him heal under the Mexico sun.
"I feel like I might need to leave early, but you guys know how amazing Becca is and how rare she is," Clay said, struggling with making the right decision.
After giving his all on the field during a group football date, Clay — who happens to be a pro football player, which makes this whole thing even more unfortunate — ended up in the hospital with a broken wrist. Follwoing finding out that he needed surgery, he exited the mansion despite getting a group rose from Becca. Taking care of his family and making sure his career was in tact for the future had to be his priority.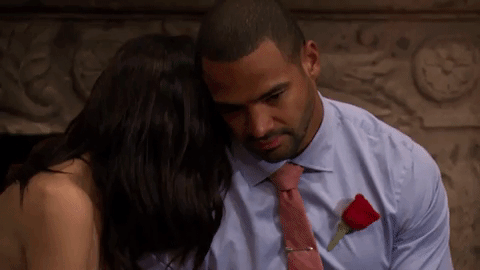 "I could see us having something great but I know what I have to do and I regret it already, trust me," Clay told Becca through tears before giving her back the rose.
Clay might be gone, but he certainly won't be forgetten. In fact, fans are already hoping he'll show up on Paradise this summer.
Clay took to social media last night to express his gratitude for the experience.
"I want to thank everyone for the love and support! Definitely the hardest decision I've ever made but I believe everything happens for a reason. I am working hard to get back on the field and turn this negative into a positive," he tweeted.
He also gave an update on how he's doing. He's currently a free agent and was placed on the Saints' injured reserve last year. Sounds like he's on the mend and ready to get back out there.
Casting for 2018's installment of Bachelor in Paradise hasn't been confirmed, but I wouldn't be surprised if Clay got a second chance at televised love via the seasonal spinoff. Filming for the upcoming fifth season apparently kicks off this month and will definitely feature cast-offs from Becca's Bachelorette stint.
Since Becca's season only just aired its third episode it's hard to tell who will get a Paradise spot, but Chris Harrison has already thrown out hints that early fan fave Joe — the grocery store owner from Chicago — would be making an appearance.
Harrison teased Paradise's upcoming roster of singles last month, telling E! News the show will be filled with "good names" and "surprises." The face of the franchise said,
Bachelor in Paradise typically runs in August following The Bachelorette, so hopefully Bach Nation will be getting an official casting announcement and premiere date shortly. If they get what they want, Clay (and his healthy wrist) will be on the list.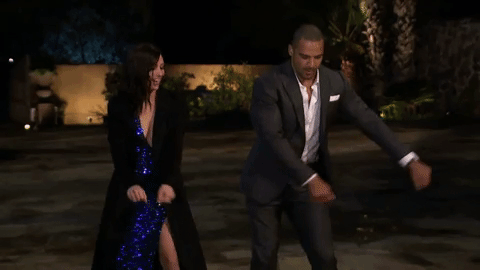 Source: Read Full Article