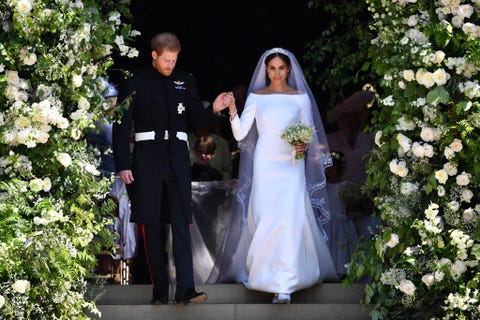 If you shed a tear when you saw Meghan Markle get out of the car in her beautiful custom Givenchy wedding dress on May 19 (don't lie, you totally did), get ready for the best news of your entire day: palace insiders said her wedding dress may be on display soon.
The summer after Kate Middleton and Prince William's wedding, Kate's Alexander McQueen gown was on display in Buckingham Palace, and apparently the same thing might happen with Meghan's at Windsor Castle.
When Kate's dress was on view, 350,000 people came to see it in the first six weeks, according to People. That's over 8,000 people a day!
Meghan's dress designer, Clare Waight Keller, told reporters the day after the wedding that creating the dress was a very collaborative process.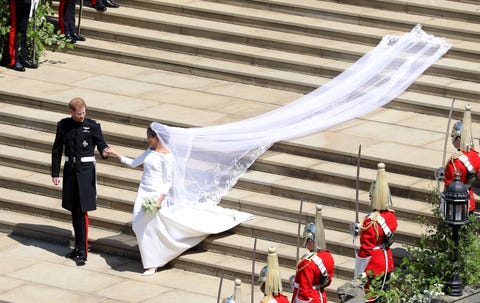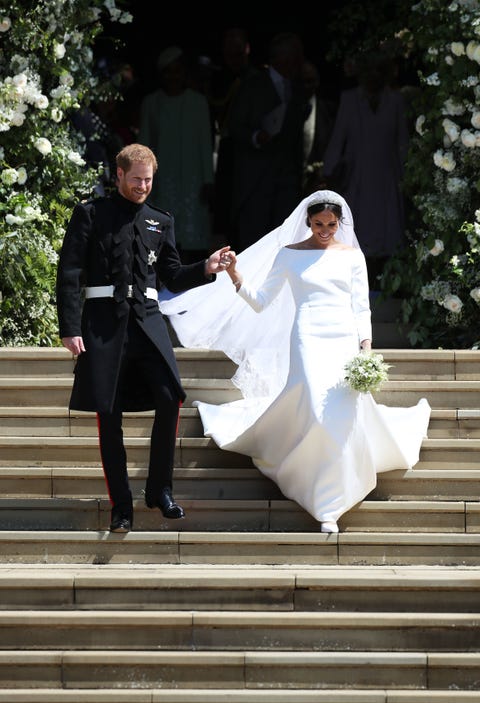 "It was a wonderful way to start the collaboration with her, finding out what she wanted for her day and just to find the absolute perfect style for her," she said. "Part of it was really a conversation in the beginning and then through a series of sketches that I proposed to her. We exchanged conversations about what would be the ultimate lines and proportions and the scale of the dress."
And recently, she told InStyle that she really didn't understand the gravity of making that dress until after the wedding day had ended.
"I'm just thrilled that it would happen in my first year," she said, "because for the house itself, to have had this kind of thing happen has completely changed people's perception of Givenchy."
Follow Emma on Instagram.
Source: Read Full Article