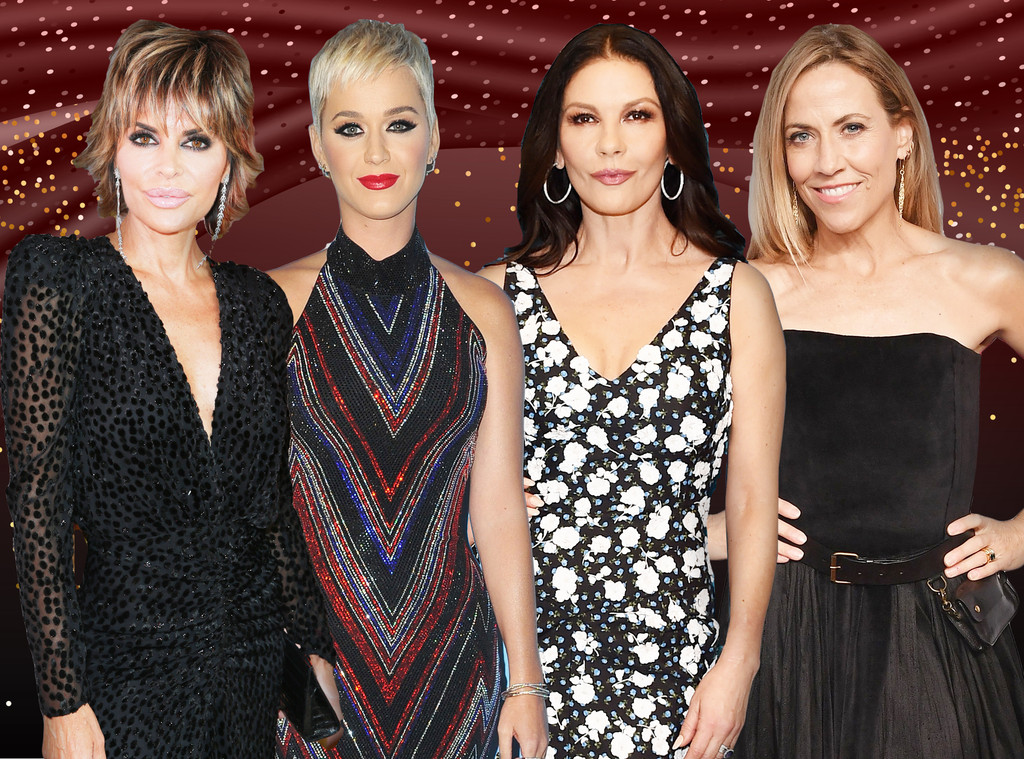 Getty Images/E! Illustration
Scared of big crowds, long lines and no parking spots? Trust us: You are not alone and there is an alternative.
The fine folks at QVC and HSN are going big this holiday season with plenty of clever and unique gifts that you can buy from the comfort of your own home.
Whatever you see on TV can be purchased within minutes online or on the phone. And yes, you really can do it all from your couch.
As the Black Friday sales kick off on both QVC and HSN, we decided to ask some of our favorite stars from the networks to share their must-have gifts for the holidays.
From Katy Perry's stylish shoes to Catherine Zeta-Jones' cozy robes, there's something for everyone in this gift guide.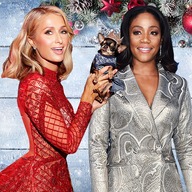 Photos
2018 Pop Culture Items We Secretly Want
Don't believe us? Just take a look in our latest holiday gallery below.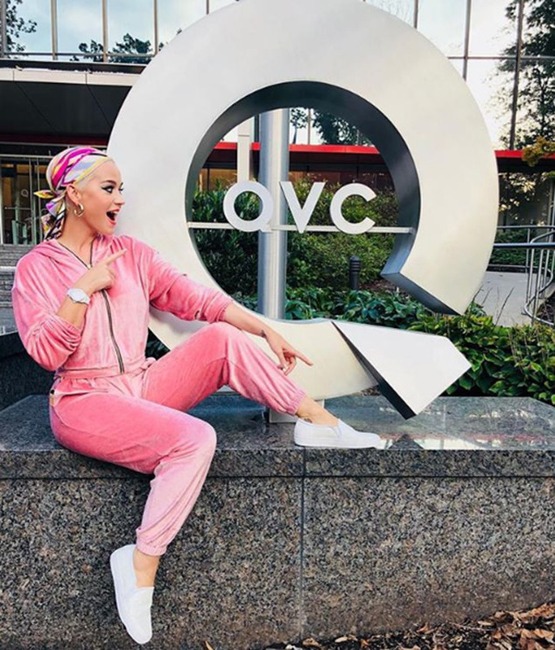 Instagram
Katy Perry

You Know Her On QVC As…the American Idol judge and Grammy nominee who brings popstar-powered designs to her awe-worthy shoe collection.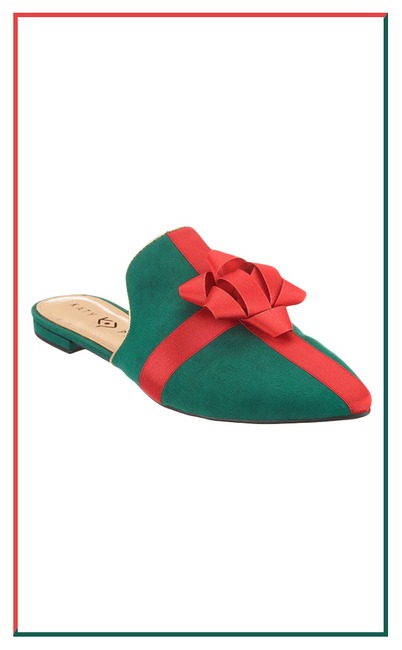 Katy's Holiday Pick

"The Stephanie is holiday fashion literally tied up in a bow—on theme (and you know I love a theme) but chic. And this easy slip-on flat allows you to have a comfy and cozy little Christmas!"
SHOP NOW: Katy Perry Holiday Bow Mules—The Stephanie, $99.00
Neilson Barnard/Getty Images
Lisa Rinna

You Know Her On QVC As…The Real Housewives of Beverly Hills star who allows women of all ages to shop chic, comfortable West Coast styles in bold colors and patterns.
Article continues below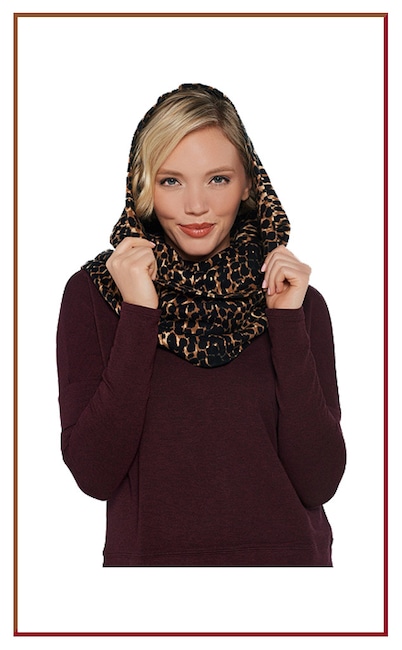 Lisa's Holiday Pick

"Wouldn't it be fun to gift your friends a comfy, cozy, California chic accessory this holiday season? You can't go wrong with this very chic and fabulous animal print snood from my Lisa Rinna Collection! You don't have to worry about sizes and it can be paired with anything in their wardrobe! If your friends haven't landed on your naughty list, you can gift this snood with any of the super cozy, delicious duster cardigans in my line, and of course, don't forget to treat yourself too!"
SHOP NOW: Lisa Rinna Collection Printed Snood, $52.00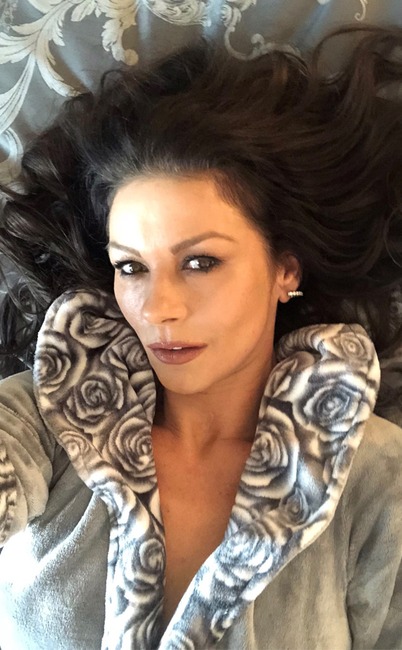 Courtesy of QVC
Catherine Zeta-Jones

You Know Her On QVC As…the Oscar-winning actress who can make your home much more luxurious thanks to bedding, décor and more.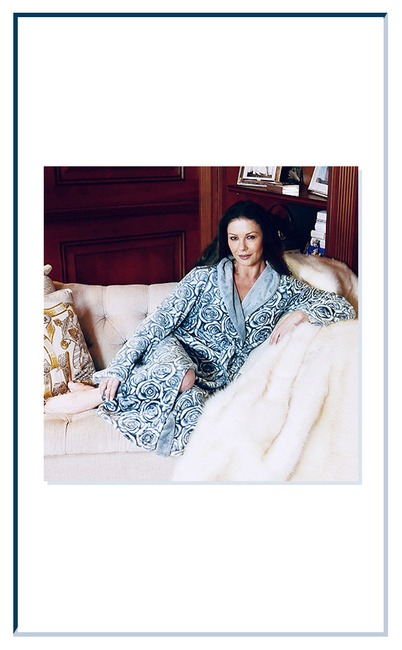 Catherine's Holiday Pick

"This is the ultimate gift, a plush, soft, reversible robe from Casa Zeta-Jones that says 'this holiday season you deserve to be treated to luxury.' Plus it comes beautifully wrapped, so it's ready for gifting!"
SHOP: Casa Zeta-Jones Reversible Velvet Soft Signature Rose Robe, $39.84
Article continues below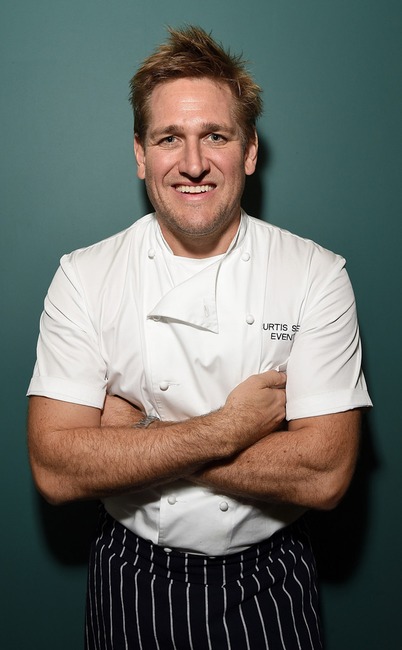 Michael Kovac/Getty Images for Adopt Together
Curtis Stone

You Know Him On HSN As…the Top Chef Junior judge who wants to turn the everyday into gourmet with his affordable line of products.
Curtis' Holiday Pick

"Presents are a big deal in the Stone household and I love gifting the gift that keeps on giving. Each season I try to find the perfect gift that will be used all year long and make everyone's life a little easier. This year, I expect to be wrapping a lot of the Dura Pan 3 Piece Baking sets. Not only will it simplify baking but it will be a centerpiece to creating family cooking traditions and celebrations years down the road."
SHOP: Curtis Stone Dura-Bake Nonstick 3-piece Sheet Pan Set, $39.95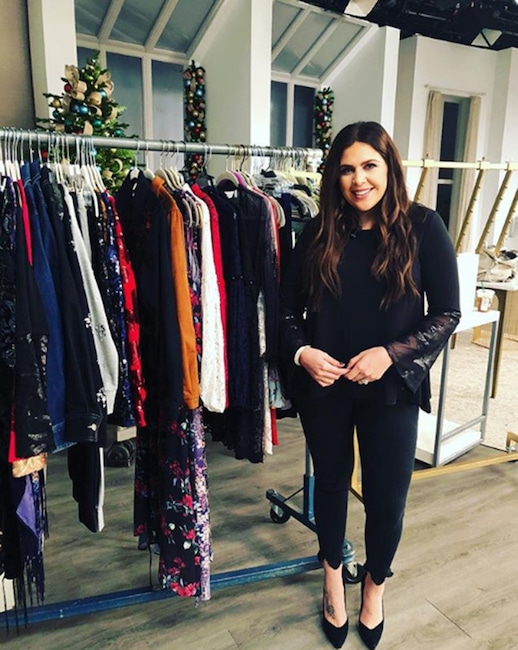 Instagram
Hillary Scott

You Know Her On HSN As…the lead singer of Lady Antebellum who brings a modern collection designed to give every women confidence to live her best life in style.
Article continues below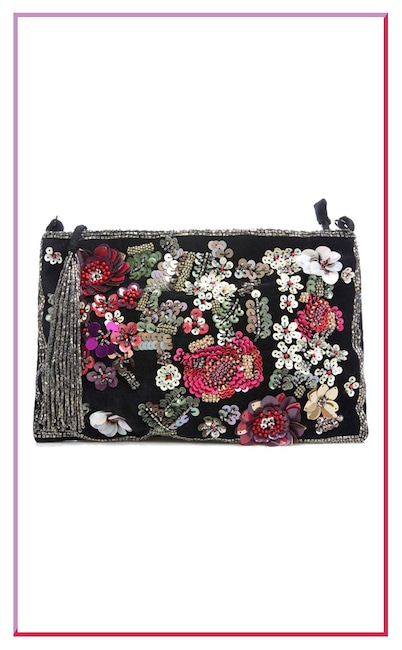 Hillary's Holiday Pick

"This beaded velvet bag is one of my favorite items from our collection! The unique, intricate design makes a great fashion statement, but it's still practical with enough room to fit all your essentials for a night out."
SHOW NOW: LaBellum by Hillary Scott Beaded Velvet Handbag, $69.99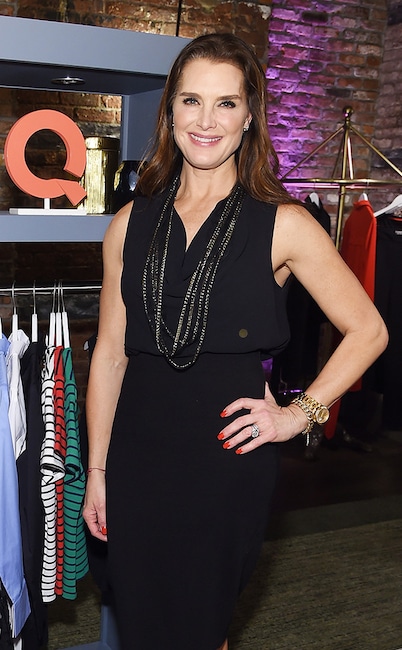 Jamie McCarthy/Getty Images for QVC
Brooke Shields

You Know Her On QVC As…the iconic Hollywood actress who has elegant, effortless fashions for the women in your life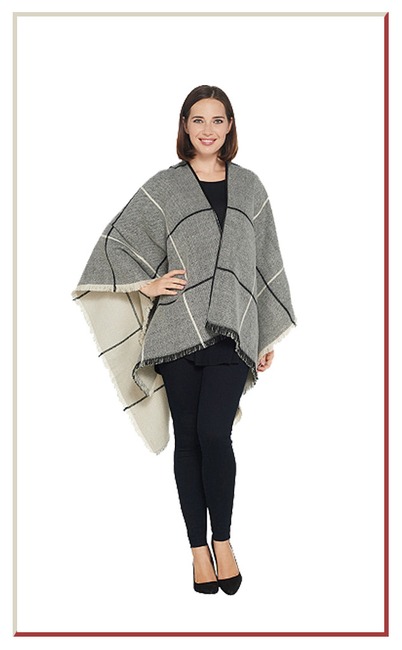 Brooke's Holiday Pick

"Who doesn't want to be cozy during the holidays? The best thing about this luscious wrap is it's versatility and comfort. Whether curled up watching TV, celebrating at gathering of friends or on a long car ride to visit family, not only will you feel good….you'll look great doing it. The perfect gift for anyone you love!"
SHOP: BROOKE SHIELDS Timeless Ruana with Faux Leather Trim, $38.40
Article continues below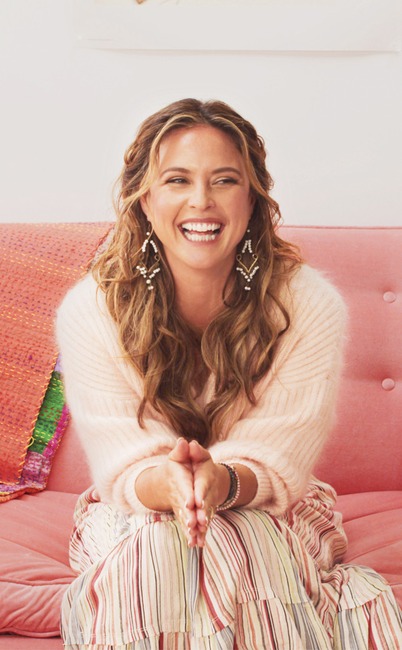 Courtesy of QVC
Josie Maran

You Know Her On QVC As…the woman who brings argan oil based skincare and cosmetics that are good for you and the planet.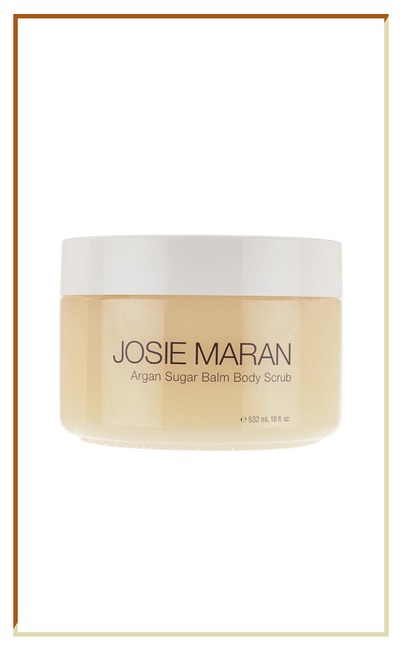 Josie's Holiday Pick

"For the girl so busy wrapping gifts, trimming trees and cooking holiday dinners that she forgets to take a moment to herself this holiday season. Give her the gift of spa-like bliss with Argan Sugar Balm Body Scrub to let her know all her love and hard work hasn't gone unnoticed."
SHOP: Josie Maran Super-Size Argan Sugar Balm Body Scrub, $44.00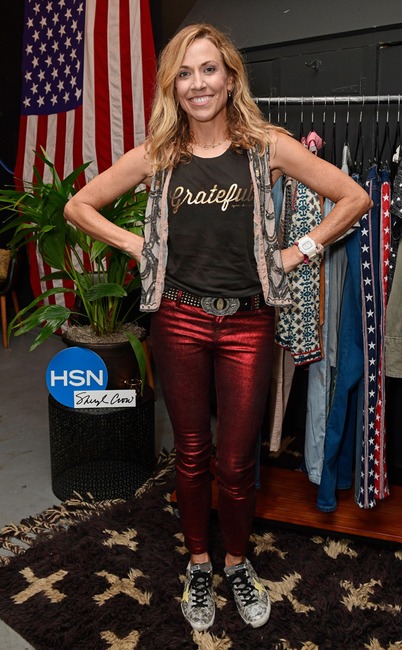 Shahar Azran/WireImage
Sheryl Crow

You Know Her On HSN As…the Grammy-winning singer who brings vintage inspired designs to her fashion line.
Article continues below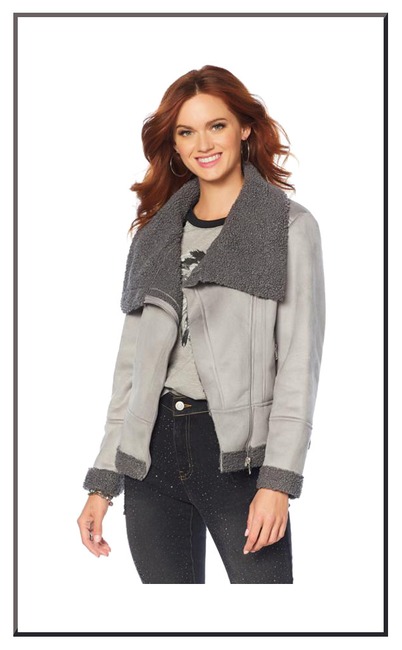 Sheryl's Holiday Pick

"I love love Sherpa!!! It's timeless and such a great cozy feeling to wear during the cold winter months and makes an amazing holiday gift. I designed this super soft motorcycle inspired jacket for my line at HSN."
SHOP NOW: Sheryl Crow Americana Studded Faux Sherpa Jacket, $149.99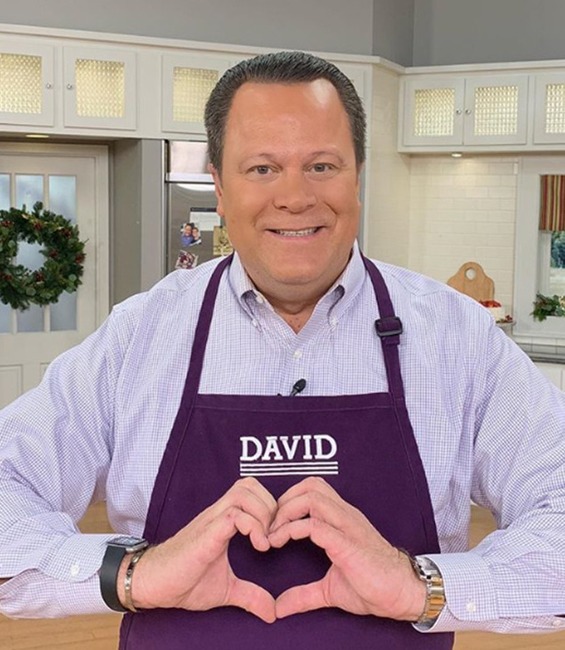 Instagram
David Venable

You Know Him On QVC As…the network's resident foodie and host of In the Kitchen With David.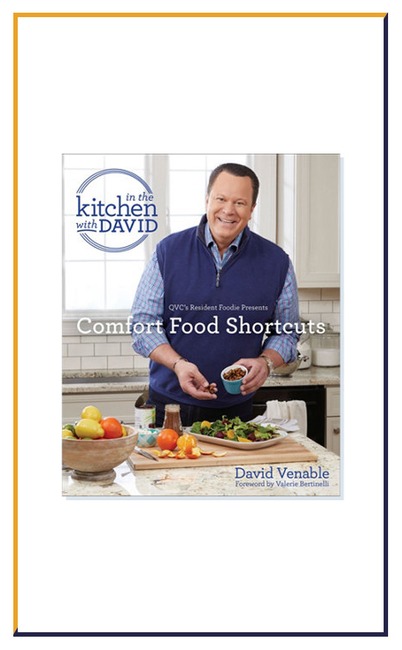 David's Holiday Pick

"Give the gift of time this holiday season with my new book, Comfort Food Shortcuts: An "In the Kitchen with David" Cookbook, which focuses on supermarket shortcuts to help make preparing classic comfort foods faster and easier than ever. With over 100 recipes that are all 10 ingredients or less and easy-to-follow instructions, it's perfect for anyone on your list who wants to spend less time in the kitchen and more time enjoying home-cooked meals with family and friends."
SHOP: Comfort Food Shortcuts: An "In the Kitchen with David" Cookbook, $19.95
Article continues below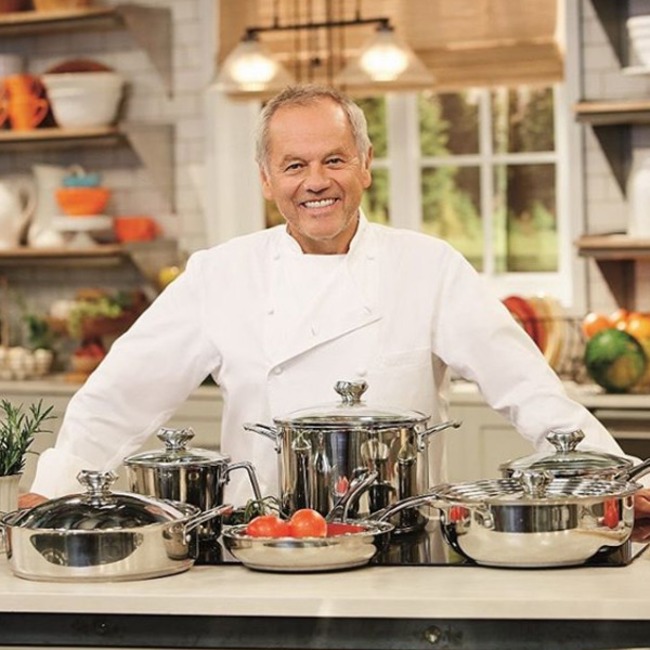 Instagram/HSN
Wolfgang Puck

You Know Him On HSN As…the award-winning chef who brings inventive, professional kitchen essentials to your space.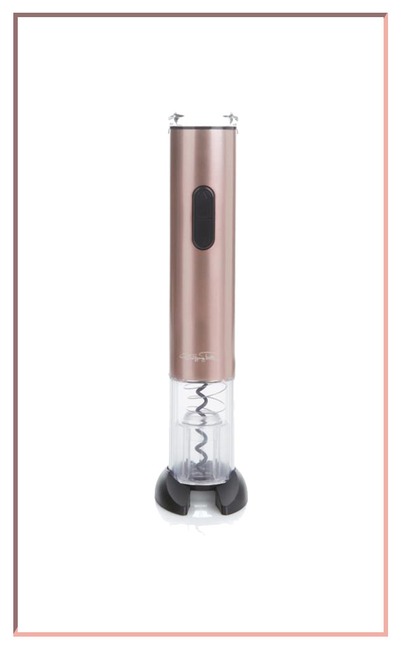 Wolfgang's Holiday Pick

"For the holiday season, my go-to gift is a battery operated wine opener. It's the perfect gift to put under a tree or pair with a great bottle of wine as a hostess gift for all of your holiday parties. This wine opener is a necessity for any wine lover. It makes it both easy and fast to open your favorite bottle of wine."
SHOP NOW: Wolfgang Puck Bistro Elite Battery-Operated Wine Opener, $21.95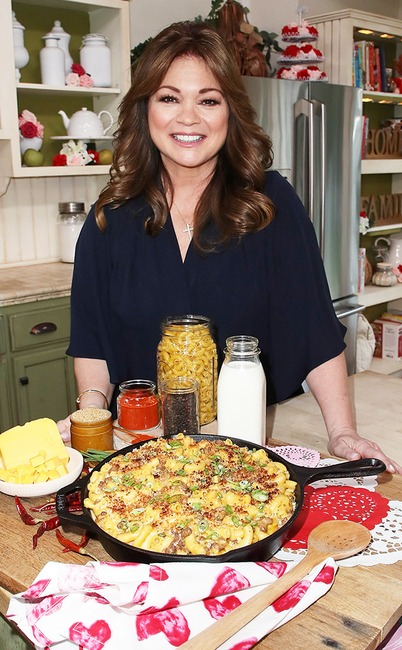 David Livingston/Getty Images
Valerie Bertinelli

You Know Her On QVC As…the Food Network star and Hollywood actress who is passionate about homemade meals.
Article continues below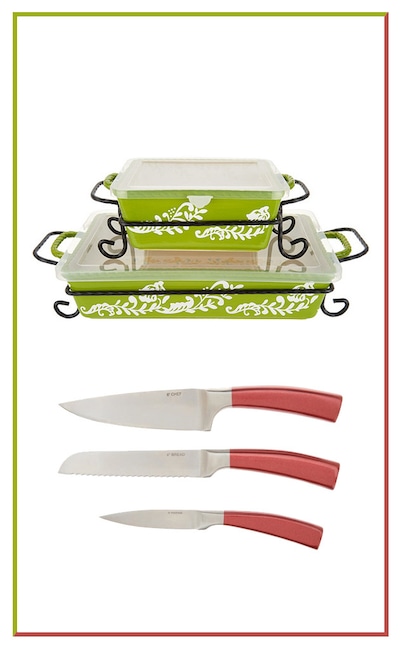 Valerie's Holiday Pick

"Proper kitchenware is just as important as every ingredient in my family recipes. My stepdaughter recently moved into a new apartment and I know my 4-Piece Bake and Serve Set and 3-Piece Metallic Knife Set will guarantee she's set up in style! They're beautiful, practical, and make a great gift for anyone starting a new chapter in the kitchen. Maybe next year she'll be cooking holiday treats for me!"
SHOP: Valerie Bertinelli 3-Piece SS Metallic Knife Set, $21.98 and Valerie Bertinelli 4-Piece Bake & Serve Set w/ Lids, $29.96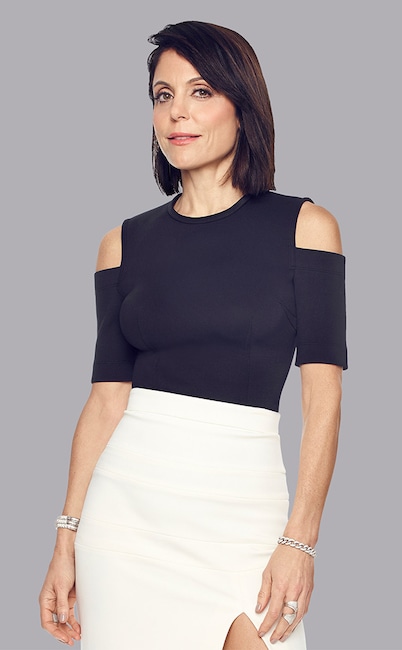 Patrick Ecclesine/Bravo
Bethenny Frankel

You Know Her On HSN As…The Real Housewives of New York City star who wants women to get a superior fit with a little extra flair thanks to her Skinnygirl collection.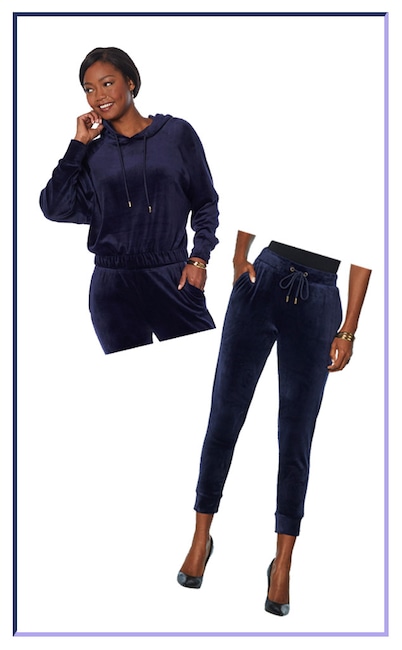 Bethenny's Holiday Pick

"The Velour Hoodie and Jogger from my Skinnygirl Jeans holiday line make the perfect holiday gift. The easy to care for velour fabric is perfect for this time of year. Wear the pieces together for a cozy holiday travel look, or pair the hoodie with your favorite pair of Skinnygirl Jeans for a night out."
SHOP: Skinnygirl Dawn Velour Jogger Pant, $69.90 and Skinnygirl Angela Velour Hooded Sweatshirt, $69.90
Article continues below
Happy holidays, shoppers. Now let's find some deals!
We love these products, and we hope you do too. E! has affiliate relationships, so we may get a small share of the revenue from your purchases. Items are sold by the retailer, not E!.
Don't miss E! News every weeknight at 7, only on E!
Source: Read Full Article