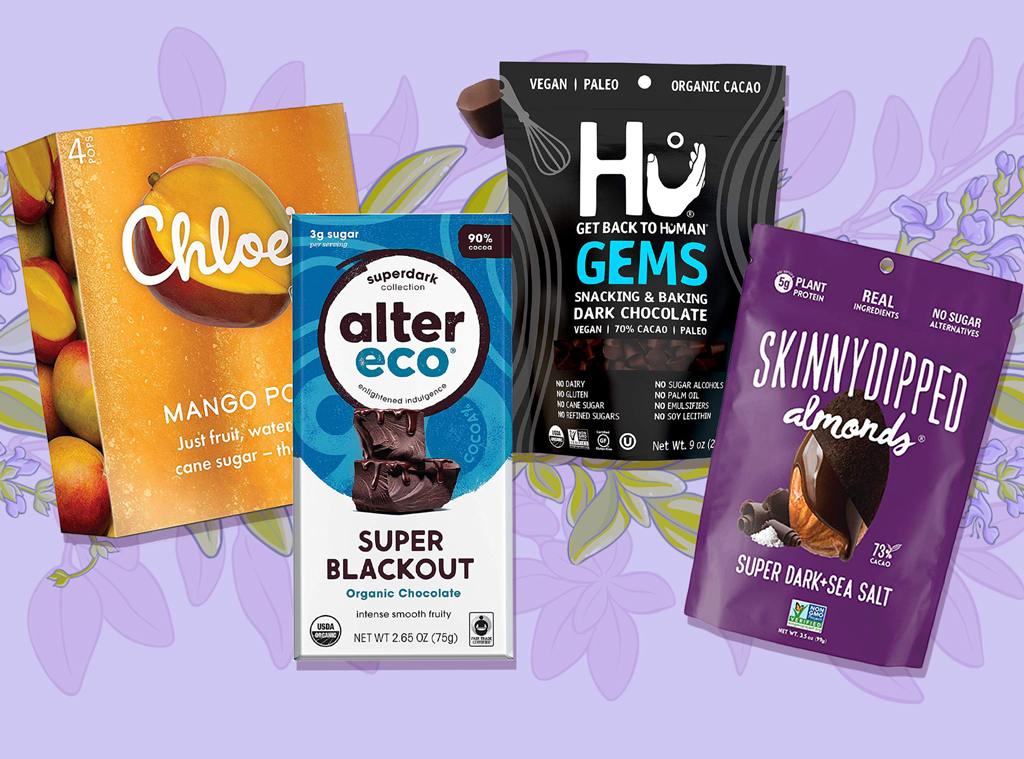 We love these products, and we hope you do too. E! has affiliate relationships, so we may get a small share of the revenue from your purchases. Items are sold by the retailer, not E!.
A change in lifestyle can come with challenges, and going vegan is no exception to that rule. And when it comes to making dietary changes, you might be wondering, "But what can I snack on?"
Worry not! We went on the hunt for a handful of sweet, spicy, crunchy and just all-around yummy vegan snacks to support your hunger needs, whether you're new to veganism, or just looking for some new treats to sink your teeth into. There's cookies and baked goods, options for chocolate lovers, even some cheese-like treats for those having trouble giving up dairy! And don't forget to indulge in some healthier versions of junk food faves…
Shop our vegan snack picks below, and make sure you save room for everything you're about to buy!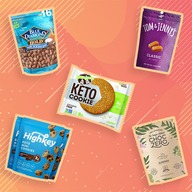 Read
15 Yummy, Crunchy, Sweet and Salty Keto Snacks You Can Buy Online
With healthy fats, fiber, protein and more healthy goodness from almonds, and antioxidants from dark chocolate, you'll get the best of both crunchy and sweet to satisfy your cravings. And don't forget the sea salt, which is just plain good.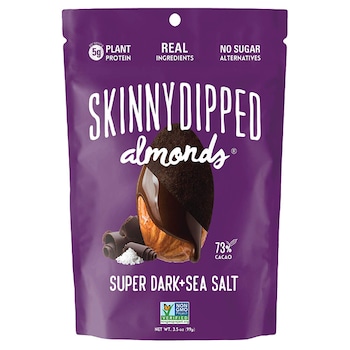 You can't get much simpler than this! Just fruit, water and cane sugar make up these delicious popsicles, which means you're missing out on preservatives, additives, high fructose corn syrup, dairy and gluten.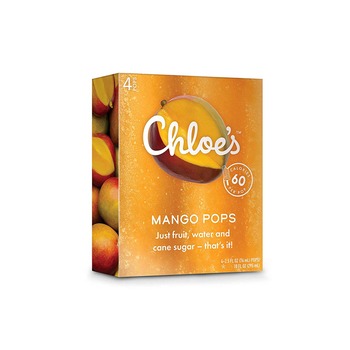 This one's another easy one, because it only has one ingredient: apples! What makes 'em so crispy? They're baked to perfection, so you get the satisfying sweetness of the fruit, but the delightful crunchiness of a chip. Yum.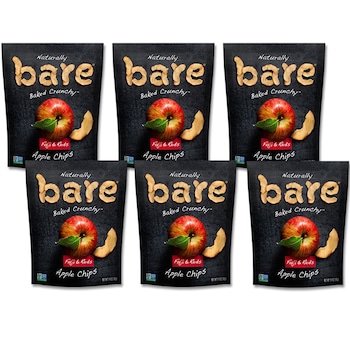 This decadent bar is made of 90% pure dark cacao that's fair trade, organic and non-GMO, mixed with just the right amount of raw cane sugar and just a smidge of vanilla. Is your mouth watering yet? Also, maybe not as mouth-watering, but the packaging is compostable and plant-based, and the bar is carbon neutral.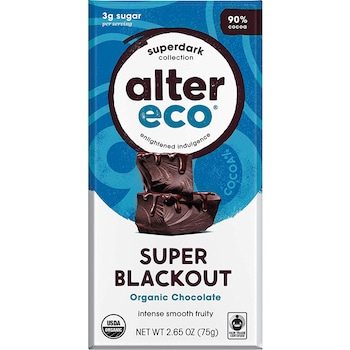 Give snack time a little kick with these crunchy chickpeas coated in smoky chipotle chilies, zingy limes, secret spices and sea salt. Sure, they're high in plant protein and fiber, gluten-free and non-GMO, but most importantly, they're the perfect mix of spicy, crunchy and salty.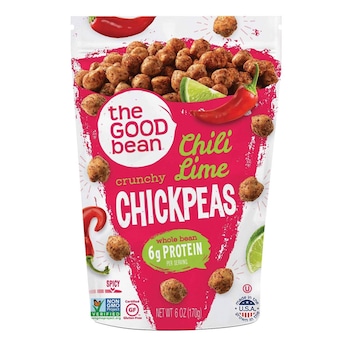 Get an organic energy boost from one of three delicious flavors of these bite-sized snacks: coconut almond, mixed berry or peanut butter chocolate chip. You'll be doing your body some healthy good, with only four grams of sugar per bar… and they're also gluten free, soy free and non-GMO.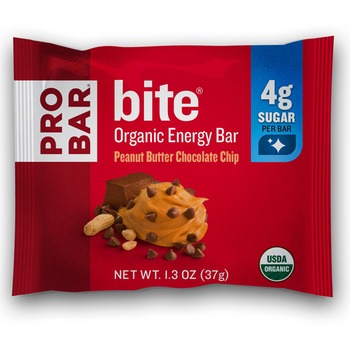 Think of these as the more sophisticated cousin of Cheetos. They're corn-free and grain-free, but don't worry about missing out on the crunch you'd get from a regular puffed treat. It's there in bean form, which is also a superfood… so you can enjoy some health along with all that Texas BBQ tang.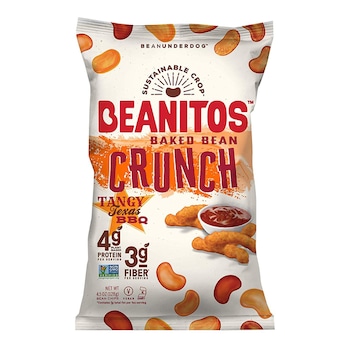 Nothing says all sweet snacks have to be chocolate! These sweet lemon crisps from 34 Degrees certainly challenge that notion, with a light and crunchy texture that's perfect for snacking. Eat them solo, or dip them in something decadent… like maybe coconut milk ice cream!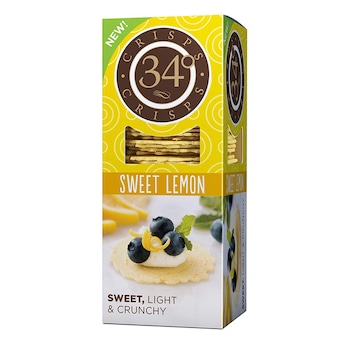 But let's get back to the chocolate. We've written before about our obsession with Hu Chocolate, but sometimes you don't want an entire chocolate bar to satisfy your sweet tooth. Grab some of these Gems instead, 'cause they're the same high-quality organic cacao, unrefined organic coconut sugar, organic fair-trade cocoa butter… and that's it. Warning: you will eat the entire bag in one sitting.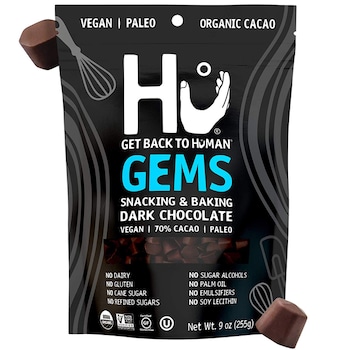 Remember those pull-apart cheese sticks you'd get in your lunch bag? These are the plant-based version of that, and yes, they really are good! While you can choose from cheddar or mozzarella flavors, we love the latter. Plus, they're soy-free and gluten-free, and have all the cheesy goodness you want without the dairy.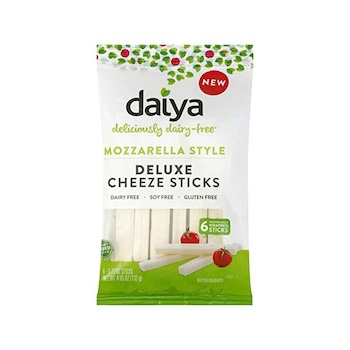 Certified vegan and non-GMO, these plant-based fig bars come in a variety of flavors including pumpkin spice, raspberry and lemon, but we love the double chocolate brownie flavor, made with whole wheat, dates and chocolate. It's like guilt-free dessert on the go!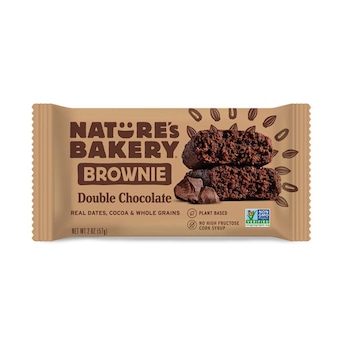 Sometimes you just need a little extra something to get you on the go. Grab one of these squeeze packs of Justin's Classic Almond Butter, and you'll get the vegan-friendly energy boost you need thanks to two simple ingredients: almonds and responsibly sourced palm oil. Yum!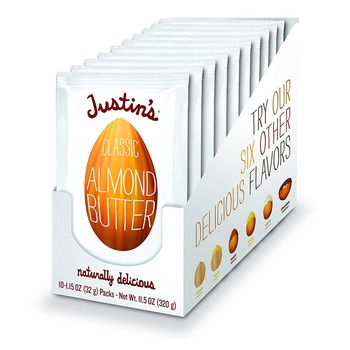 These low-carb, soft-baked cookies come in three yummy flavors: chocolate chip, coconut and peanut butter. Packed with plant-based protein and fiber, you can snack to your heart's content without worrying about ingesting any dairy, soy, eggs, high fructose corn syrup or artificial sweeteners.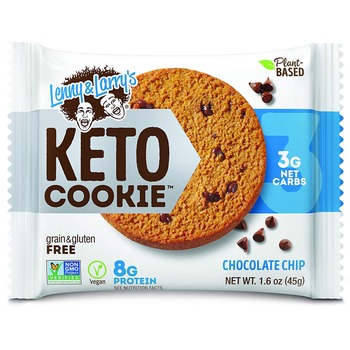 We hear what you're saying: "E!, aren't these raisins?" Well, yes, but also no! These are born of farm-to-table California-grown Selma Pete grapes that are dried hanging on the vine, and never touch the ground. The result? A juicier, meatier, sweeter, gummy bear-like snack that. Be prepared to eat them by the handful!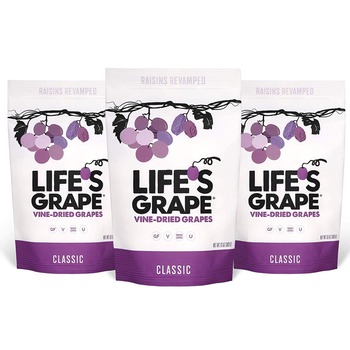 Handmade using simple ingredients, each Bobo bar is a delicious mix of whole-grain rolled oats, unrefined sugar, and other yummy ingredients, like the apples and cinnamon that make up the Apple Pie version (there's countless flavors to choose from). Every bar is free of wheat, soy, dairy, GMOs, trans fats, refined sugars and corn, and they're gluten-free.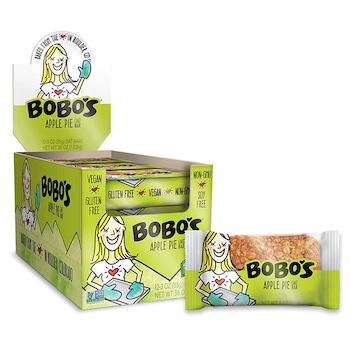 Need more snacking inspiration for friends and family? We also have goodies for low-carb snackers, and all the snacks to satisfy Paleo people!
Source: Read Full Article