What do you think when you think of Blake Lively? A fashion icon? Check. Married to Ryan Reynolds with two kids? Check. Best-known for her role as Serena Van Der Woodsen on Gossip Girl? Check. Having an awesome sense of humor but not too many acting skills? Check. Probably well on her way to being Hollywood's next Megan Fox? Check! Being a red carpet marvel? Check for now, but her past has included some rather unfortunate outfits as well, and while she is undoubtedly one of the best-dressed stars around, this wasn't always the case.
Plus, like with many other stars, the Blake Lively of the past seems to have a different face than the Blake Lively of now. We can attribute a big chunk of that to better makeup, a better stylist, and the happiness that comes with success. But that doesn't seem to make the whole pie, does it? Anyhow, for those who thought that Blake Lively was a goddess— well, she's as human as they come. And to give her credit, she's quite grounded too. So here are 20 rare times that she did not look as good as she usually does, which should give all of us hope. If bad hair, skin, or makeup days can happen to her, it's absolutely okay if it happens to us, too!
20

She Isn't Worried About Looking Silly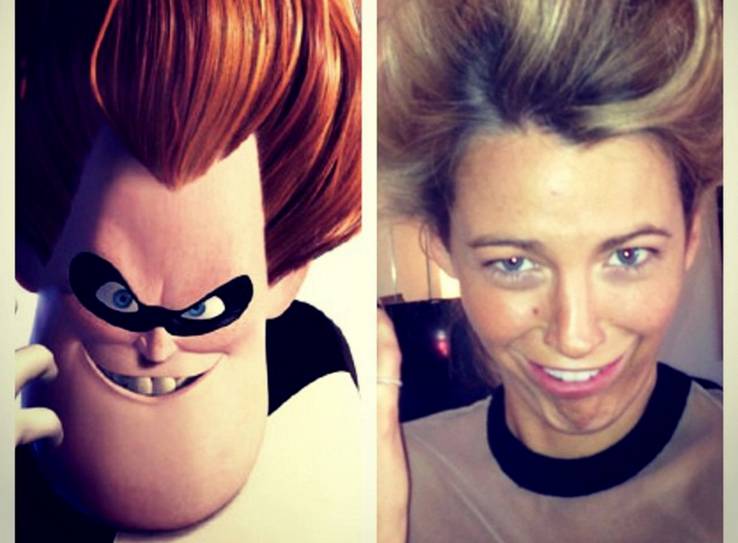 So Lively is fond of making the most god-awful faces you can imagine, and she does it in a vacuous way that somehow gets your bird, doesn't she?
Despite all the faces she makes, the fact remains that she's undeniably the perfect vision of the American beauty with those voluminous honey-spun locks.
So voluminous that she has no trouble comparing herself to the villain from the cartoon movie, The Incredibles. The villain in question had a mop of blonde hair that stood up to the test of time pretty well whether he was Buddy Pine, Incredi-Boy or finally, the villain Syndrome. And Lively does a rather adorable smirk that Syndrome pictures, with hair that manage to catch the light even in a bad-faced selfie.
19

All Green, And Not In A Good Way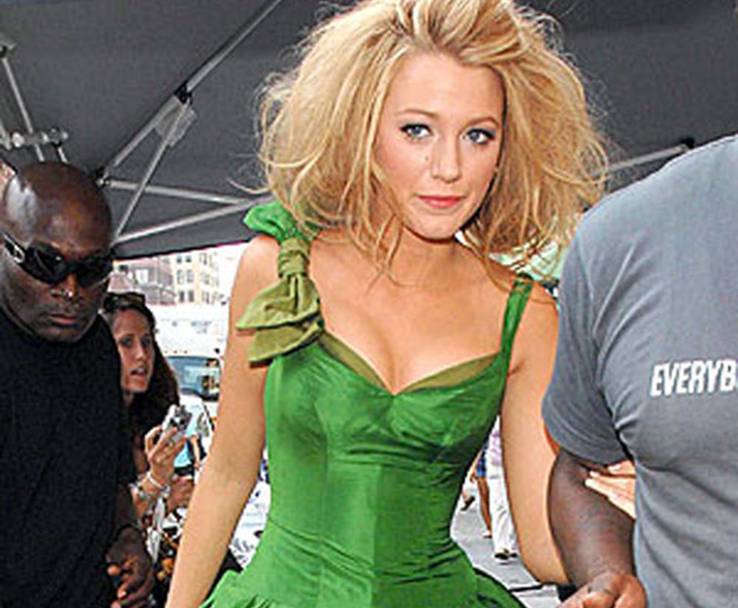 This shot was taken on the set of Gossip Girl but, as bad as the picture is, the dress is even worse. The episode in question showed Lively's Serena van der Woodsen, walk for a fashion show but with the dress and that hair, it looks more like a freak show than the catwalk! So while Blake's Serena was the "It Girl" on the series, she wasn't the most known for her acting skills. And while critics called her the face of the show, they were clear to point out that she wasn't the soul.
Her innate good looks and a mostly decent style of dressing did turn Blake Lively from a basic nobody to living the American dream.
She's just 30 now, and has the world at her feet, so what do a few ugly dresses, or pictures, matter?
18

A Little Too Much Of Everything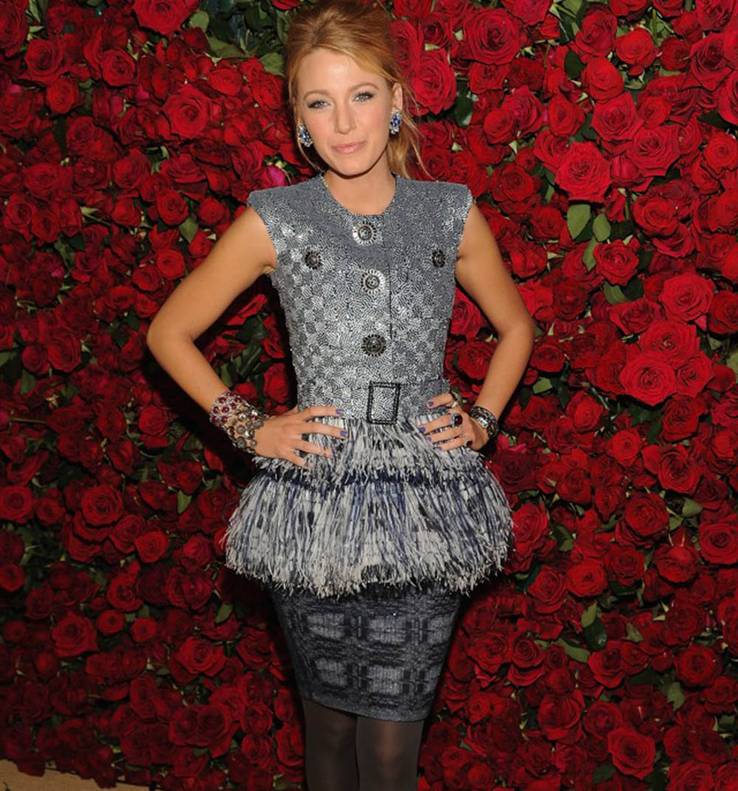 In 2011, Lively wore Chanel to an event at the Museum of Modern Art, and well, she got a little too arty with it. The dress already had a lot going and Lively livened it up a little too much with brown tights (why?) and ankle-high ribbed boots (facepalm). Then, came an innumerable number of bracelets, and earrings, which seemed like they were just two buttons off the dress.
Either this was her transition period, or clearly her stylist had a day off.
She looks a bit wan and perhaps met the mirror on her way to the event and sort of got to know that her look was simply not working. Frankly, if it can happen to her, it can happen to us for sure— and that's why even if you know you aren't looking all that great, it's okay to still be sassy about it. Or in Blake's case, to be "lively" about it.
17

Looking Unrecognizable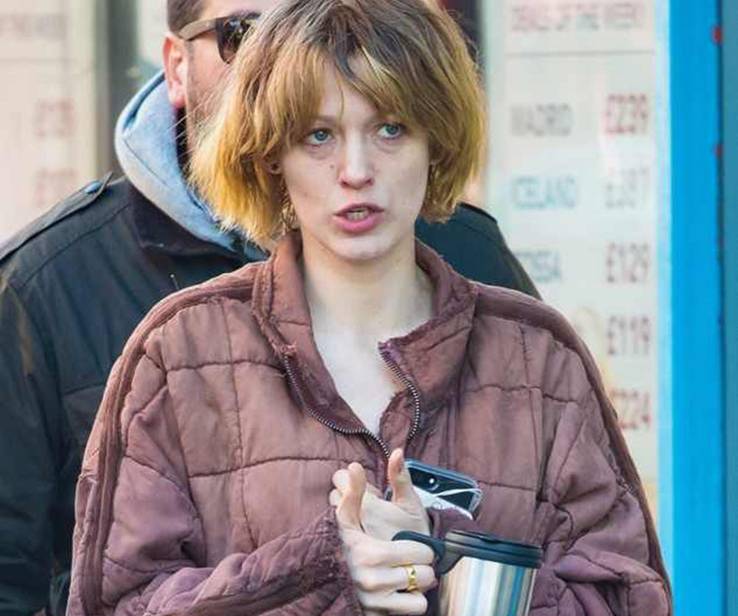 So when Reynolds lovingly posted a picture of his wife looking homeless, titling it #nofilter— he's in for a savagely funny comeback. And no, that's not Lively off on some bender. That is her playing the role of Stephanie Patrick, who is devastated after the tragic passing of her family in a plane crash in the movie, The Rhythm Section. In the plot when Lively/Patrick discovers that the crash was not an accident, she gets onto the warpath of revenge and self-destruction. And so she becomes a spy and a cold-blooded assassin. Now that the photos of her filming the movie in Ireland are out, people are shocked and awed at her transformation from glamorous to homeless! We, of course, are more interested in the comeback she has planned for her husband!
16

Gorgeous Faces Can Also Be Photographed At The Wrong Time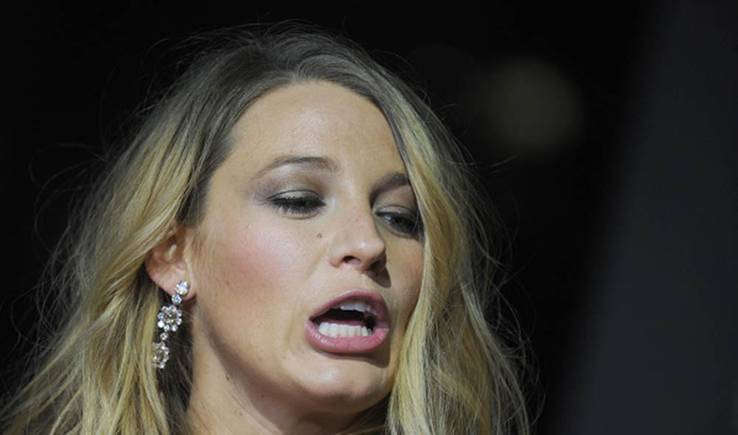 How many times have you posed for a photo and the photographer ends up capturing you in an unflattering shot? And you end up looking like something the floor is mopped with, rather than what you were hoping to portray.
Since we are all human here, this has probably happened plenty of times. And so it can happen with Blake Lively, too, who, in any case, is known to make weirdest and funniest faces you can imagine, and put them on the internet for eternal posterity.
In this photo, she was either deliberately posing like a nutcase for some nutty reason, or a particularly nasty pap must have caught her at the opportune moment for him and the wrong moment for her. Does she care? Nah!
15

A Little Too Much Of Goddess
So when Lively attended the Alexander McQueen: Savage Beauty Costume Institute Gala at the Metropolitan Museum of Art in 2011, she decided to channel her inner JLo with a costume that showed off plenty of perfect skin.
The Chanel Haute Couture gown is gorgeous, no questions – but it is a little more stage-appropriate than appropriate for the red carpet.
Thankfully, no costume mishap happened with Lively, but the dress is a little risqué for an event and Lively doesn't look very comfortable in it either. Though to be honest, if anyone could carry it off, it's her. Despite the two pregnancies, you'd be hard-pressed to find a body this perfect! And she does know how to strike a pose perfectly, too.
14

Traveling Tends To Leave Her Looking Disheveled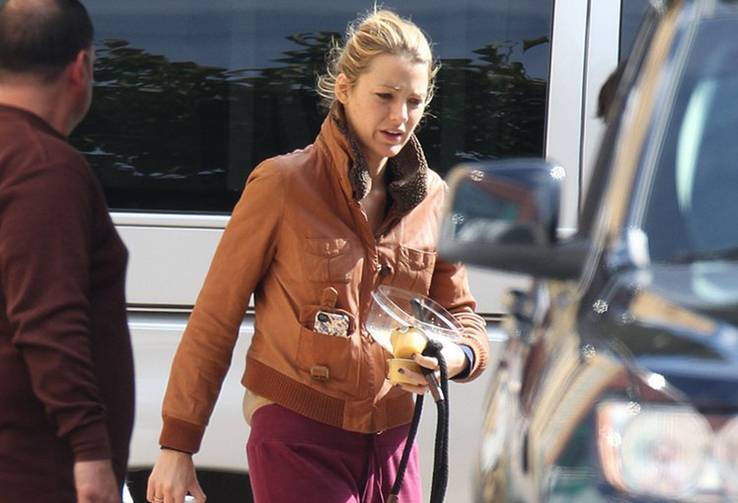 This one is one bad picture of her for sure, and the pap who clicked it must have had one lucky day. Clearly flustered, or hot, or just not in the right mood— Lively is on the set of Gossip Girl with her pants all awry, holding an empty leash.
She is often clicked with her little Maltipoo dog, Penny, and perhaps this is a shot of her looking for her adorable pup.
Or maybe it was the stress of playing Serena day in and day out that was telling on her, as Lively later said that in the last couple of seasons she was only going through the motions—the series catapulted her to fame but there's only so much of the same character you can play.
Featured Today
10 Carrie Underwood Outfits That Are Amazing (10 That Are Duds)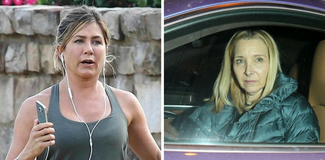 The 20 Most Unflattering Photos Of The Cast Of Friends

15 Female Celebs With Unfortunate Tattoos (And 10 With Classy Body Ink)

13

This Dress Is All Wrong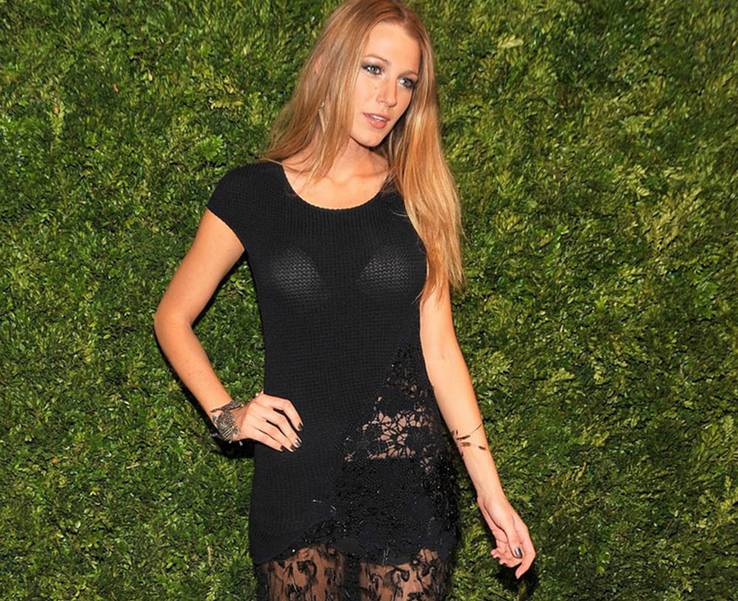 So 2010 and 2011 clearly seem to be the years of fashion disasters for her. At the 2010 CFDA Awards, Lively donned a black Chanel dress, which seems to be a trend with her— being the worst-dressed in Chanel! Either she did not have a stylist, or she didn't care what she wore with what – and she paired a white bra underneath a very see-through mesh-like black dress. This tops all her other fashion disasters. The underpants are black so at least they work, but basically, the dress shows a lot of skin without being too raunchy at all – so we aren't quite sure where she's headed with it. She was young at the time, and like many other starlets, it took her a while to find her niche – clothes that she looked good in and was comfortable in.
12

Some Things Never Go Off The Internet
So here is Lively trying to liven up the internet by channeling her inner villainess, but I'm not sure what the silver nail polish has got to do with it. Obviously, the woman is confident enough about her looks and her identity to do a goofy picture like that.
She actually looks even more intimidating than the villainess shown on her phone, Ursula from The Little Mermaid.
Actually, when some internet trolls tried to point that she loves to dress as Disney princesses, Lively begged to differ. This photo for her was her response she much preferred to be inspired by the Disney vamps and villainesses instead— so took a selfie to match. Makes for a memorably bad photo though…
11

This Dress Doesn't Suit Her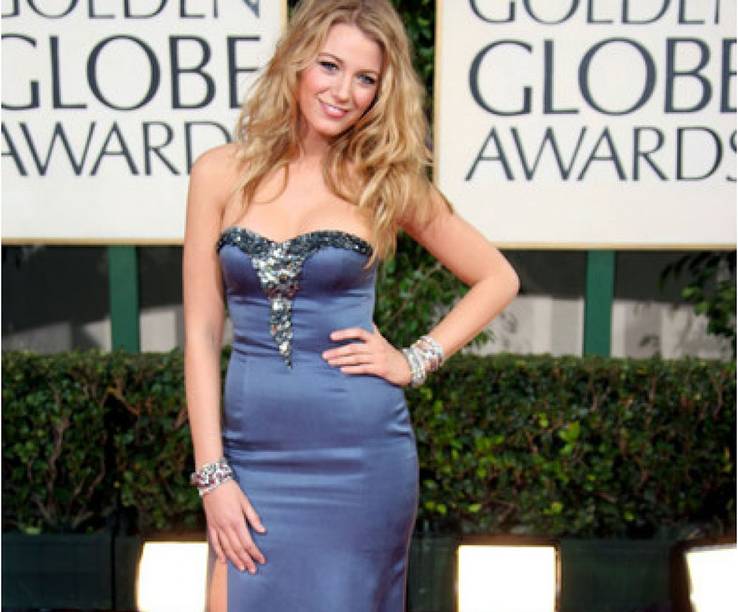 At the 2009 Golden Globes, Lively wore a bejeweled strapless creation from Nina Ricci but wore it all wrong by going a size too tight, turning it into a shabby prom dress. Her OTT wrist cuffs that she thought would match the jewel-encrusted bodice of the gown did not work either, nor did that big, beachy hair. Frankly, dressing in a size that's a little small is always a bad idea and celebrities and their stylists know that is rule number one. So why she got it wrong is anyone's guess. It could be the brand's error in sending her the wrong size, or it could just be that she ate too much last night. Her figure is undeniably gorgeous, so she just needs to get the right size. Even goddesses like Blake are human when it comes to bodies and clothes.
10

Color Blocking Isn't A Red Carpet Thing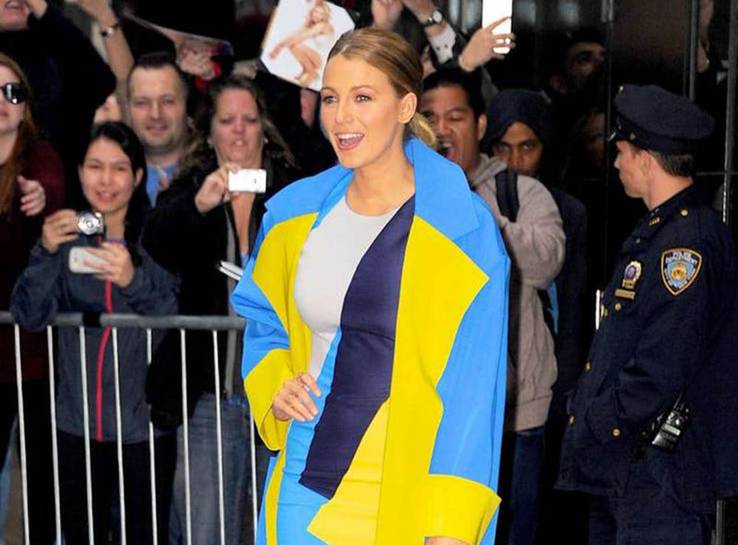 Color blocking may have seemed like a trend, but it doesn't work everywhere. And at this 2016 red carpet walk, which Lively was at for the premiere of her film, Age of Adaline, she failed to look anything but a lot of blue and yellow.
The dress would have sufficed, though it seemed a little too casual. The fit would have made it pass. But when Lively wore a coat with a matching print, it fell flat.
The movie itself was about a woman who stops aging after a near-fatal accident and Lively's performance was praised in a movie that could have gone bye-bye but made a modest profit instead. And she looks beautiful in spite of what she wears, and while she may not have won any awards yet – she is still 30 with years to go ahead.
9

Ready On Set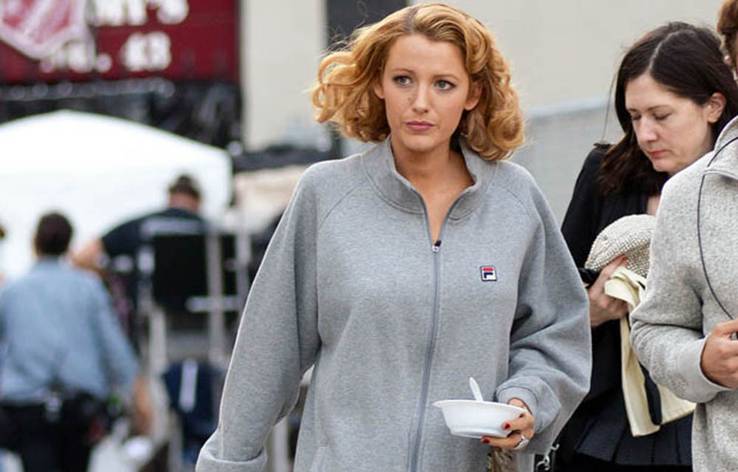 Lively is clearly the winner when it comes to celebrity paparazzi shots—managing to look anything but shocked. She can make faces, shush the paparazzi and even give them friendly smiles and waves, all caught dutifully on camera. This shot was taken on set where Lively was working on a Woody Allen movie and her face seems a tad wooden. She is obviously in costume and makeup and donned an over-sized jacket to protect her from the elements while grabbing a quick bite, but the whole effect is a bit strained and unnatural. She did get some flak for this movie too, considering Woody Allen is still pretty unpopular because of his rather unsavory past. Lively was quick to defend herself; "It's very dangerous to factor in things you don't know anything about. I could [only] know my experience. And my experience with Woody is he's empowering to women."
8

Most Don't Believe Her Make-Up Free Pictures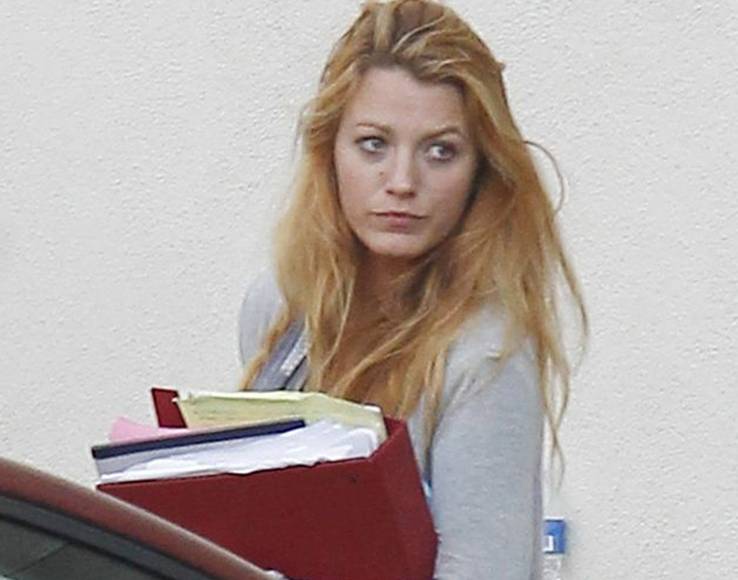 So whenever she posts a makeup-free selfie or a candid shot, people online troll her— not because she isn't wearing makeup, but because they believe that she is fudging the truth and actually wearing subtle makeup. The truth may be out there with her makeup artist and mirror, but there are times Lively can look pretty ordinary, with the emphasis on ordinary. Of course, her biggest troll is her husband, Ryan Reynolds. The two have basically been in a Twitter war since they got together – enough to set us awesome couple goals. Other than that, Lively herself calls herself a very boring gal in real life and seeing this picture of her probably doing errands, we tend to believe her.
7

A Very Bad Pantsuit, Indeed
This is one outfit that Lively did not look over in the mirror before she strutted out on the red carpet in 2013 at the Beauty in Wonderland exhibition. The drop-down waist is unflattering enough and the pants flare too much at the hip itself to give her a decent fit. The trim on the top looks more sporty than glamorous and even the sparkly fabric does not save this outfit from being a complete disaster despite the sassy pose she strikes. Now that's the thing with Lively, she does not have a stylist because she has a passion for picking out good clothes for herself. But like all of us, this is one shot of her having a really bad outfit day, though she did try to carry it off to her best ability.
6

She's Living The Hollywood Dream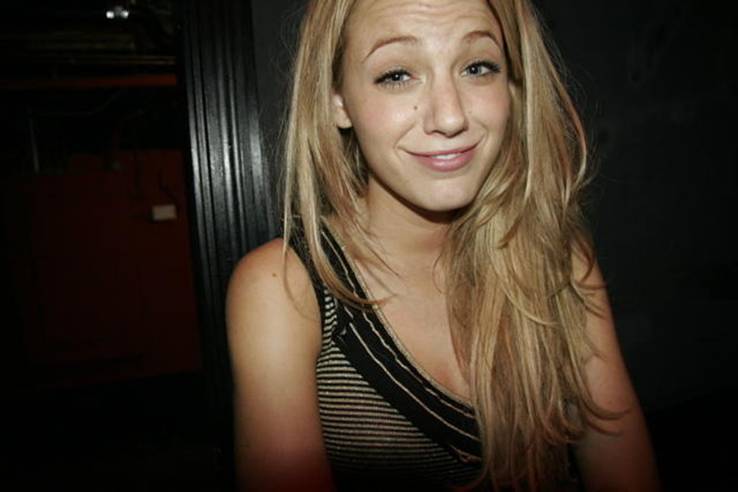 So who was Blake Lively before she catapulted to stardom? According to Elle, she was born Blake Ellender Brown in Los Angeles to an acting coach mother and an actor father. Her parents, her brother, and three of her half-siblings have also been associated with Hollywood at one time or another. She herself got into acting first as a child, and then she got one of the leading roles in the movie, The Sisterhood of the Travelling Pants. When she was offered the leading role in Gossip Girl, she nearly turned the role down because she wanted to go to college but when the producers told her that she could go part-time, she accepted. Of course, she never really got to go to college! Basically, she was destined to be a star and now with plenty of success, is pretty gung-ho about it, bad pictures or not…
5

Too Long A Shirt Or Too Short A Skirt?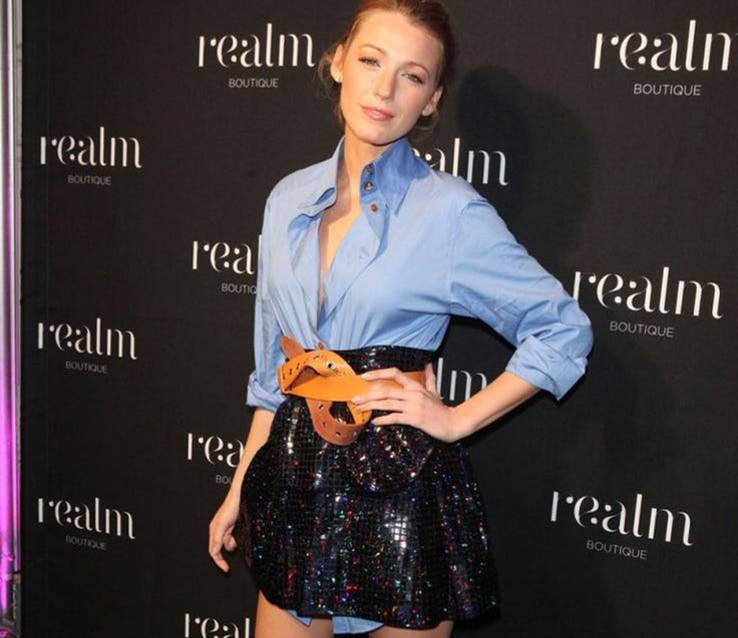 A shirt several sizes too big with a disco-ball of a skirt that was too short to hide the shirttails made for one very unkempt Lively appearance. At the opening of the Realm Boutique back in 2010, this was clearly a Blake Lively fashion fail, as she looks a tad too relaxed for a formal company. And the haphazardly tied tan belt just adds to the entire thumbs down look of this hastily thrown together ensemble. So clearly, this is not one of the best-dressed days, but she still manages to look like a million bucks because of that really hot body. Which she does have to exercise to maintain because she is a self-confessed foodie. "Food is my first love," Lively told Vogue, and she is known to be a great kitchen goddess as well.
4

Yellow Just Isn't A Lively Color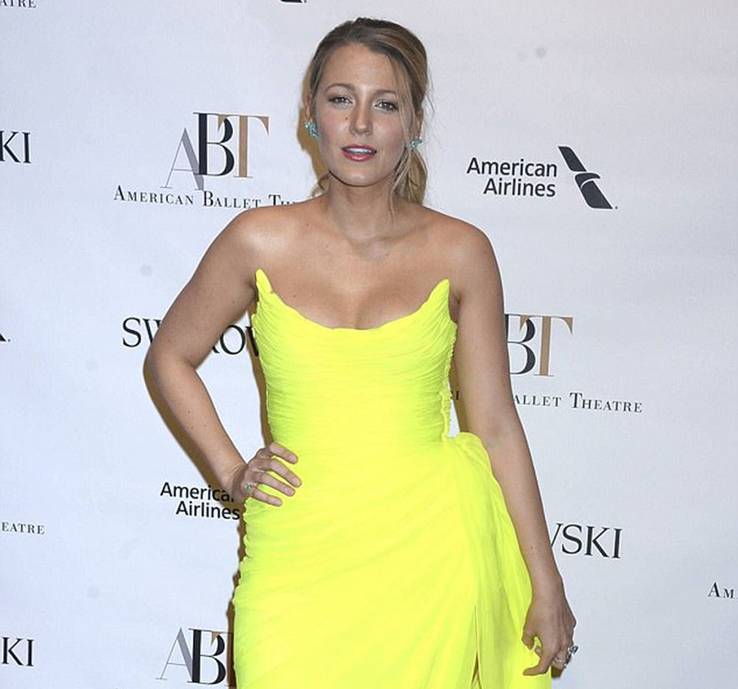 But actually, yellow is a lively color, it just isn't Lively's color. Blake looks rather wan in the bright tones, and the deer-in-the-headlights pose with the open lips does nothing to save it. She just looks tired and the very-done hair and nothing-new makeup refuse to save this overly bright outfit. She wore this to the American Ballet Gala in 2017, and while is dress was very bright, it didn't sit all that well on Lively. Plus, the train of this Oscar de la Renta dress looked like it could make her trip as she walked in on towering silver heels. Despite the high slash showing off her toned legs, this was one of Lively' fails.
3

Her Jersey Looks Like It Was Put Through A Shredder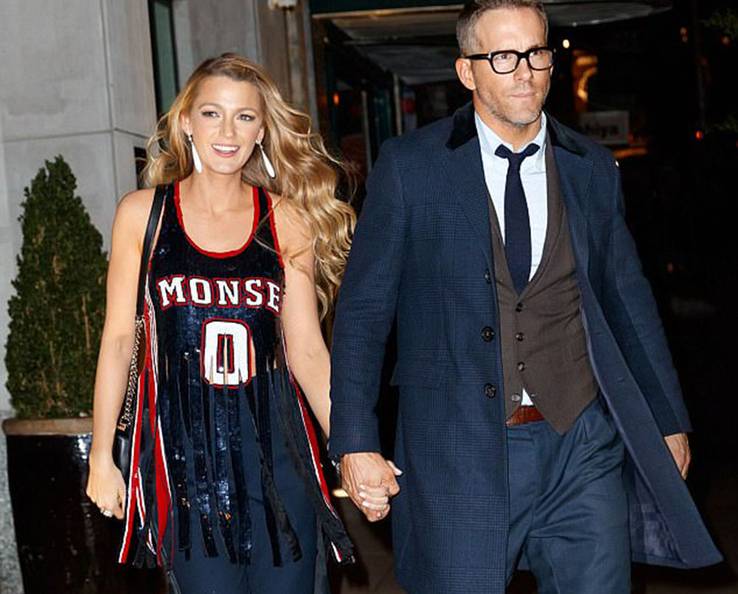 So when Lively was promoting her movie, All I See Is You, she made sure all we saw was her by wearing this incredibly awful ensemble that is now forever seared into our eyeballs.
It looks like a sequin tunic was put through a shredder to look like a crop top. And then come those unforgettably unflattering pants with poppers all the way on the sides— it all makes us question her taste.
And this fashion fail did not happen long ago, in fact, it was late 2017. She was snapped by the paps as she left the screening with the very handsome Ryan Reynolds in tow, holding his wife tight, lest she disappeared in a flash of glitter and gold.
2

A What-In-The-World Dress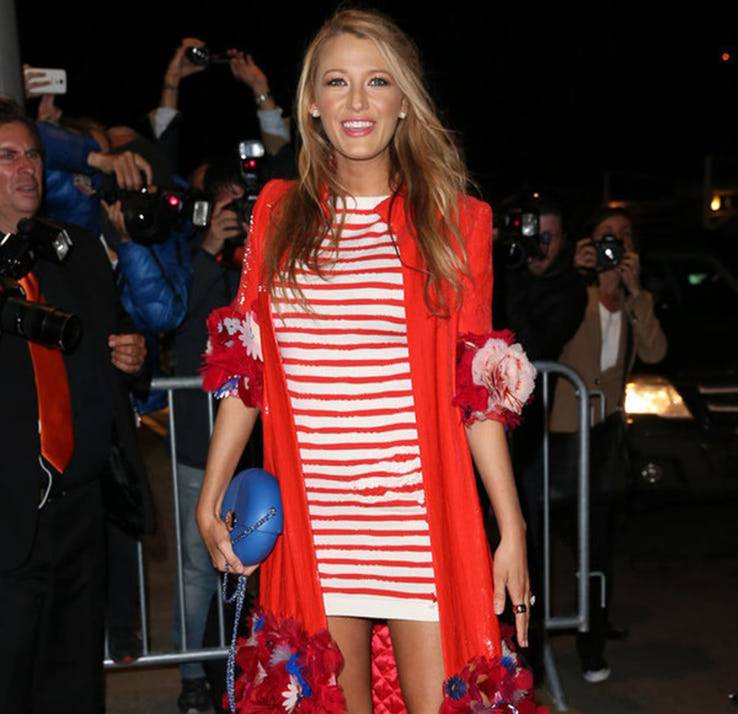 So at the Vanity Fair Dinner at the 69th annual Cannes Film Festival in 2016, Lively murdered fashion. The red-and-white-striped dress seemed more suited for a casual luncheon, but then, Lively must have thought so, too. So she continued her fashion faux pas by donning a coat that had far too many ruffles on it, and a very strange blue clutch that looked like a deflated beach ball. Why did she wear that? We don't know, maybe she was trying to look slimmer than she was, or maybe had a floral challenge thrown down at her by her prankster husband. Or maybe, this was the only clean thing left in her wardrobe to wear! The fact is, she looks really bad with all that bright makeup and overly accessorized dress.
1

When Lively Wasn't All That Rich And Famous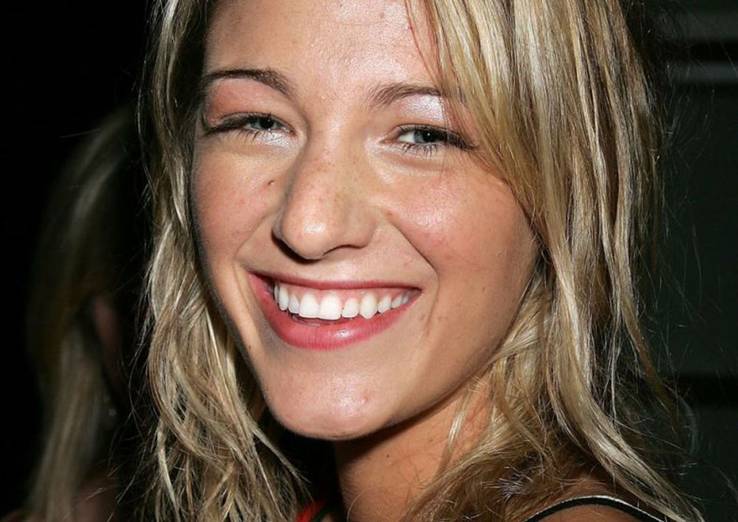 Yup. You've got to see it. The nose and those eyelids look very different here. But she went about changing her look in a good way and emerged better looking. Unlike some starlets whose careers basically ended when they tried to look their version of beautiful.
Lively's change is subtle enough to be attributed to better makeup and some styling, along with the infinite happiness of being successful, rich, and having a beautiful family with Ryan Reynolds.
If and when asked about having any enhancements, Lively has laughed it off but officially never confirmed or denied the rumors. But the picture of this Blake Lively is very different from the woman who many in the world envy for having it all.
Source: Read Full Article