Despite summer having not even started yet, we're already well into music festival season. Coachella almost seems like a distant dream, Bonnaroo just wrapped up, and Firefly kicked off today. You'd therefore think that all the best 2018 festival trends would have already hit the scene many times over but thanks to Splash House, which took place in sunny California last weekend, there's a new standard of cool when it comes to looks to rock out in.
If you haven't heard of Splash House it's basically a mixture of hot music, rainbow floaties, and infinite sun rays. It takes place poolside at some of Palm Springs' most iconic hotels and also features an epic after party at the Palm Springs Air Museum. It's been described as an amalgamation of the Vegas pool parties you'd actually want to go to but about 10,000 times more fun and with a way chiller crowd. (Sorry, fist-pumping bros.) Take a look at this year's lineup, which included Duke Dumont, What So Not, Chet Porter, and Yolanda Be Cool, and it's easy to see why.
Just like in Vegas, pool party attire applies. But Splash House attendees take swimwear to a whole new level with the ways that they accessorize and style theirs. Take one look at the street style photos from the festival below and you'll see what I mean. The thing about swimwear is that it's elastically comfy, comes in prismatic prints, and boasts crazy silhouettes that regular bras, crop tops, and bottoms can't conform to because of the materials they're cut from. In other words, swimwear is every festival style groupie's dream—and should absolutely make its way into your next summer concert look.
Below are five ways to wear your swimsuit to a music festival, as inspired by the most stylish of Splash House goers.
All-In-One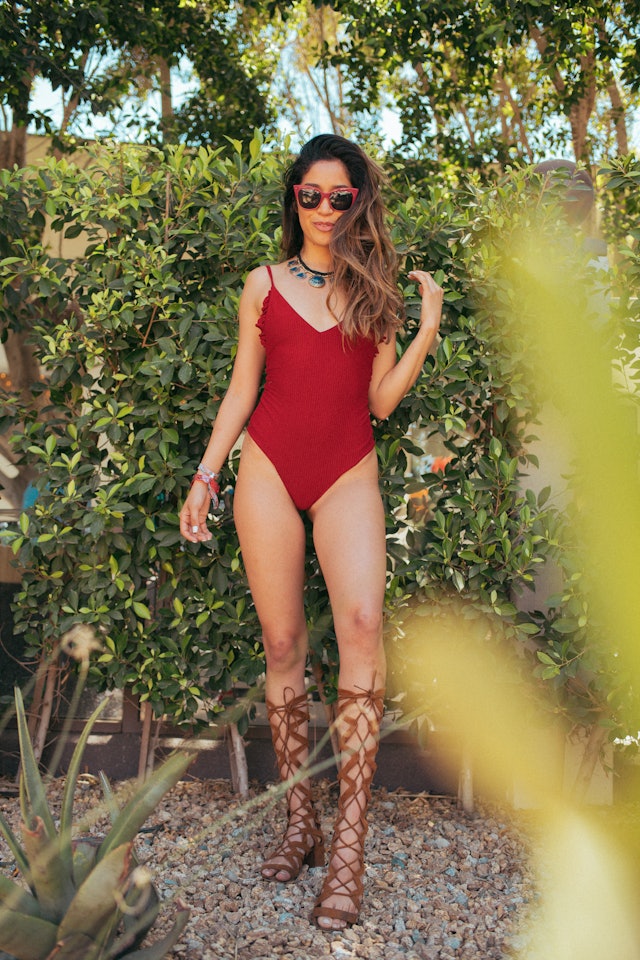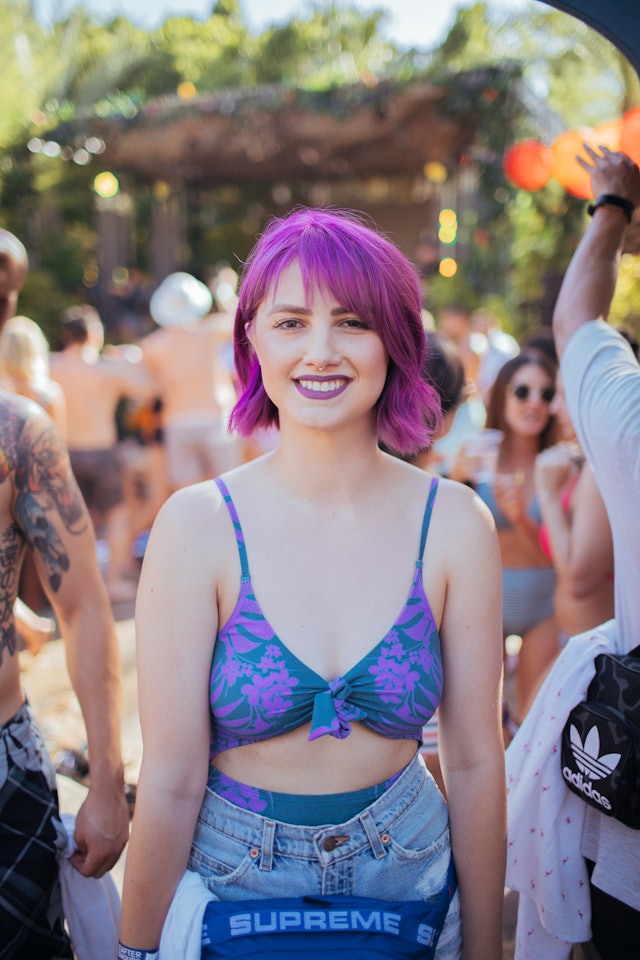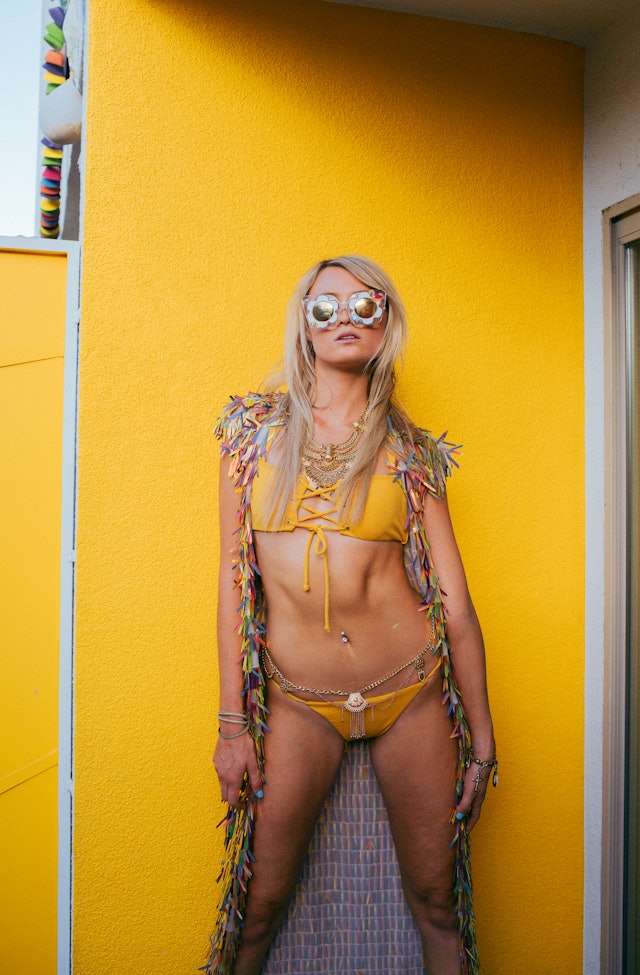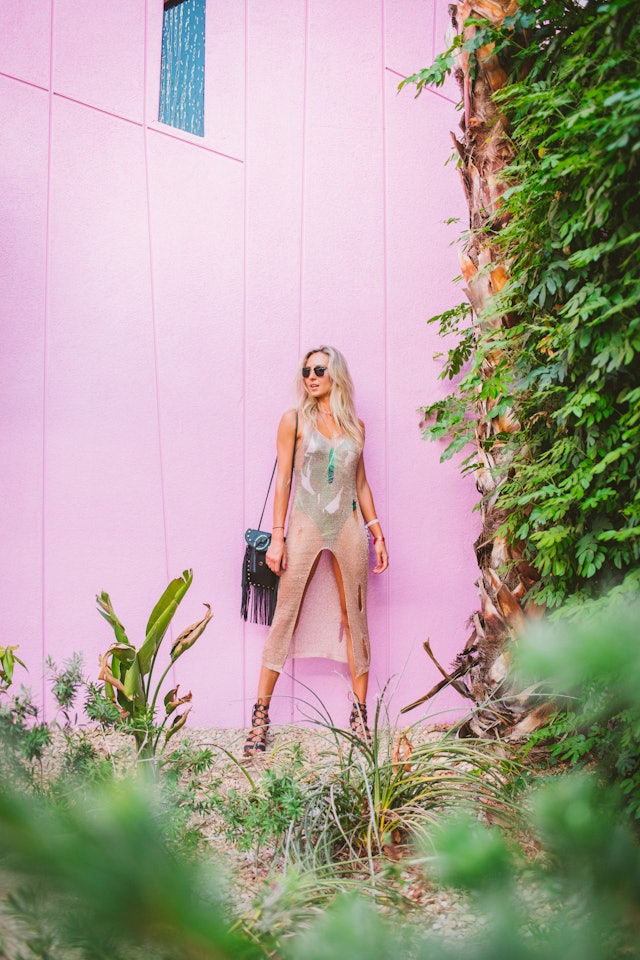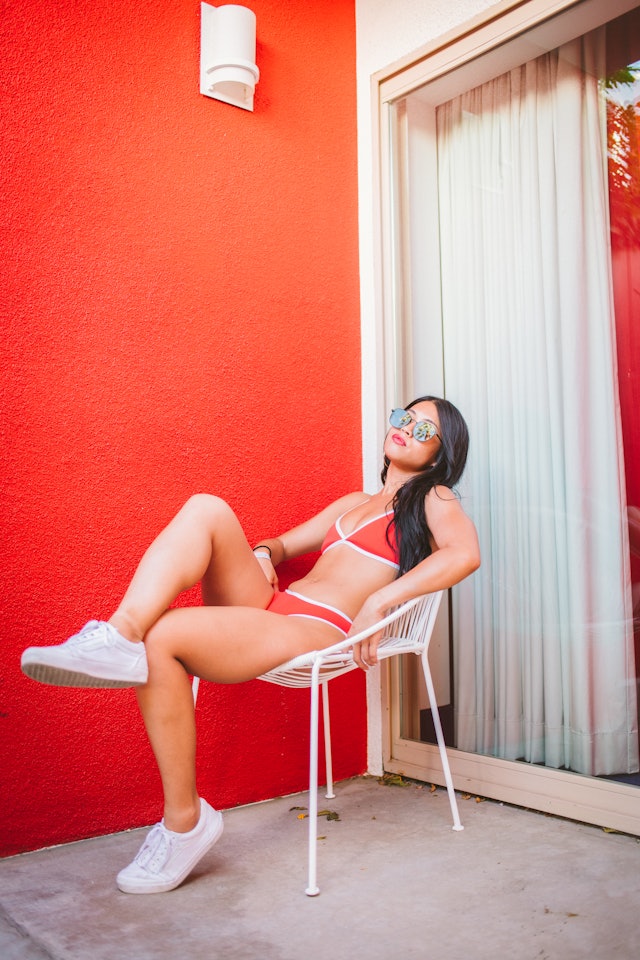 If you want to live your best life in just a bikini, try pairing it with crisp white sneakers for a super sporty look. Flash lenses and glowy skin pair swimmingly with the look.
Source: Read Full Article