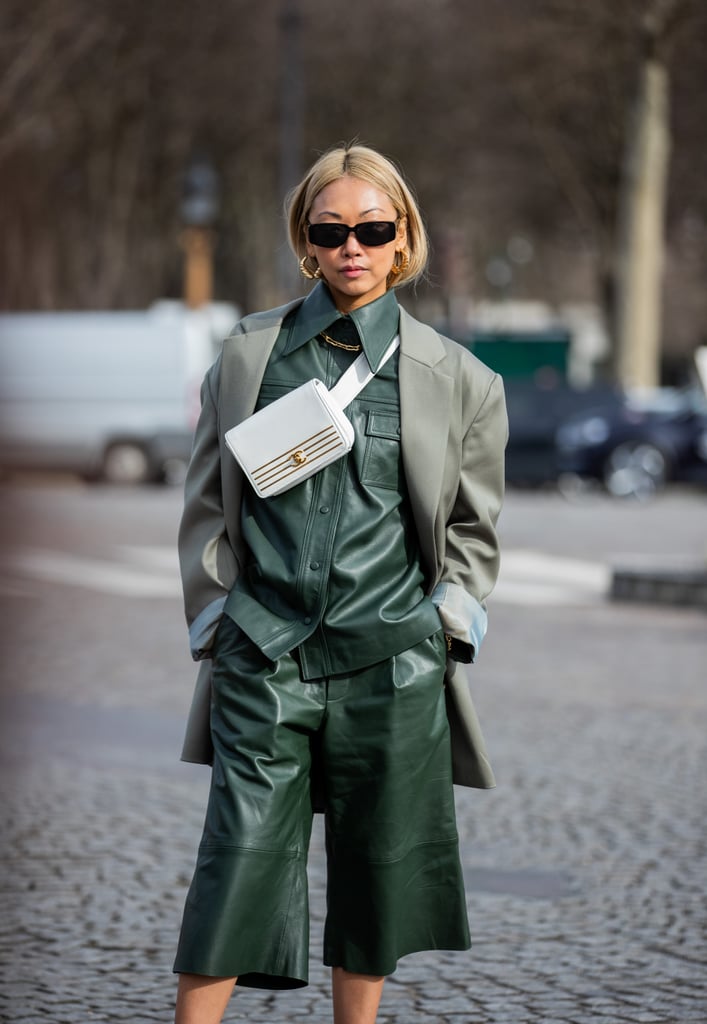 5 Huge Spring Trends You Can Shop for $50 or Less

If you're the type to get overzealous about buzzy new-in fashion — like Spring's biggest fashion trends, for example — a shopping trip can easily set you back hundreds, even thousands of dollars. But it doesn't have to. Like a good wine, affordable fashion is getting better and better over time as brands from Zara to Mango and H&M continue to deliver ultrachic takes on the season's biggest looks. This makes shopping for the latest trends easier than ever, whether you're planning to buy a few key pieces or go all in on every seasonal hit (both are very respectable choices).
For Spring 2020, trends range from fresh takes on utilitarian clothing to nostalgic dresses and tops á la the '80s and '90s (think voluminous sleeves and smocked silhouettes). Plus, trends that appeal to edgy, minimalist, and maximalist tastes — with leather dressing and polka dots being two prime categories we're championing. The best part? All of these trends can easily be worked into your wardrobe and paired with closet staples like t-shirts, jeans, and blazers, proving to be ultraversatile for the season — which boils down to a lot of bang for your buck.
Without further ado, ahead, discover five major Spring trends you can shop for $50 or less, including tops, pants, dresses, and more.
Source: Read Full Article