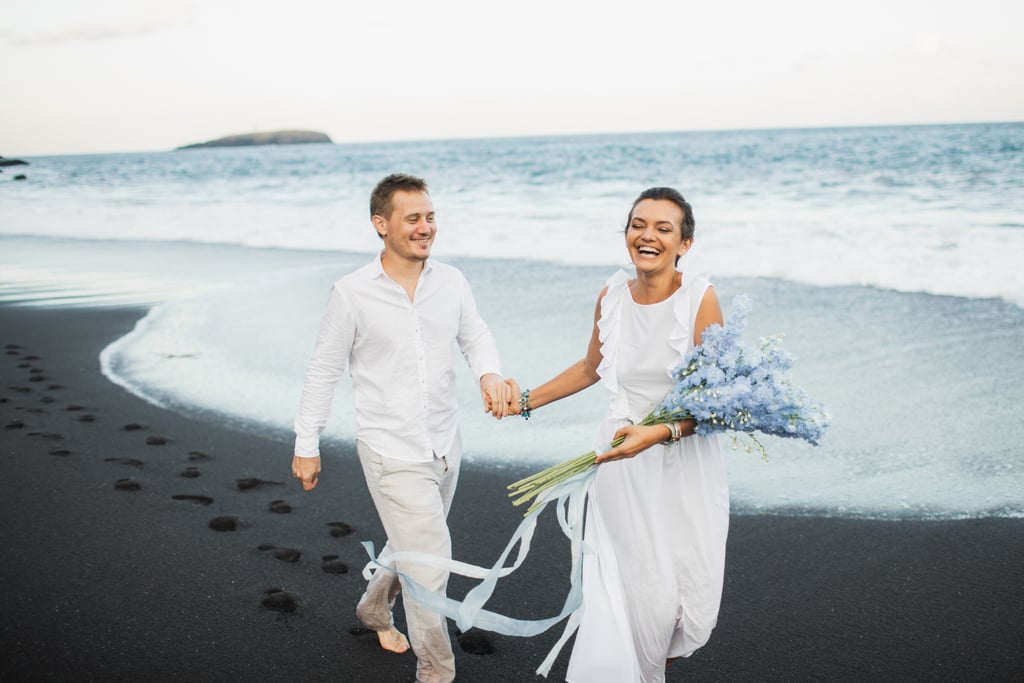 8 Fashion-Forward Ways to Dress For Your Engagement Photos

Planning an engagement photo shoot is often one of the first tasks that couples check off their to-do list following their engagement announcement. Whether it's because they want to use the pictures for their save-the-dates or they simply want to revel in the intimate moment together, a bride-to-be's engagement dress is usually among their first big fashion purchases. Unsurprisingly, many brides opt for white looks that channel classic wedding day style. Of course, these designs do not have to be nearly as intricate or ornate as a full-fledged wedding gown. But they may incorporate some timeless bridal details like ruffles, lace, embroidery, or beading.
Other couples might favor a more relaxed vibe for their engagement shoot, choosing to wear something casual so they feel like themselves. (Plus, if you don't spend money on new engagement outfits, you can direct some of those funds to your actual wedding day looks.) Lived-in T-shirts, leather or denim jackets, or cozy, neutral sweaters are all dependable options if you decide to keep your outfit more low-key than luxury.
Now while your engagement fashion is crucial, the shoot location has to complement how you look and feel. If you're shooting at home, consider some tailored athleisure pieces. If you're taking photos downtown, on the other hand, reach for those heels and dress you've been saving for "a special occasion" (hint: the occasion has arrived). You may want to stick to a particular color scheme (like neutrals or jewel tones), or work with your partner to subtly coordinate without overdoing it — perhaps one person is in a bold print, and the other in a complementary solid hue.
Ahead, we curated a list of eight categories that provide the perfect foundation for getting dressed for your upcoming engagement photo shoot.
Source: Read Full Article