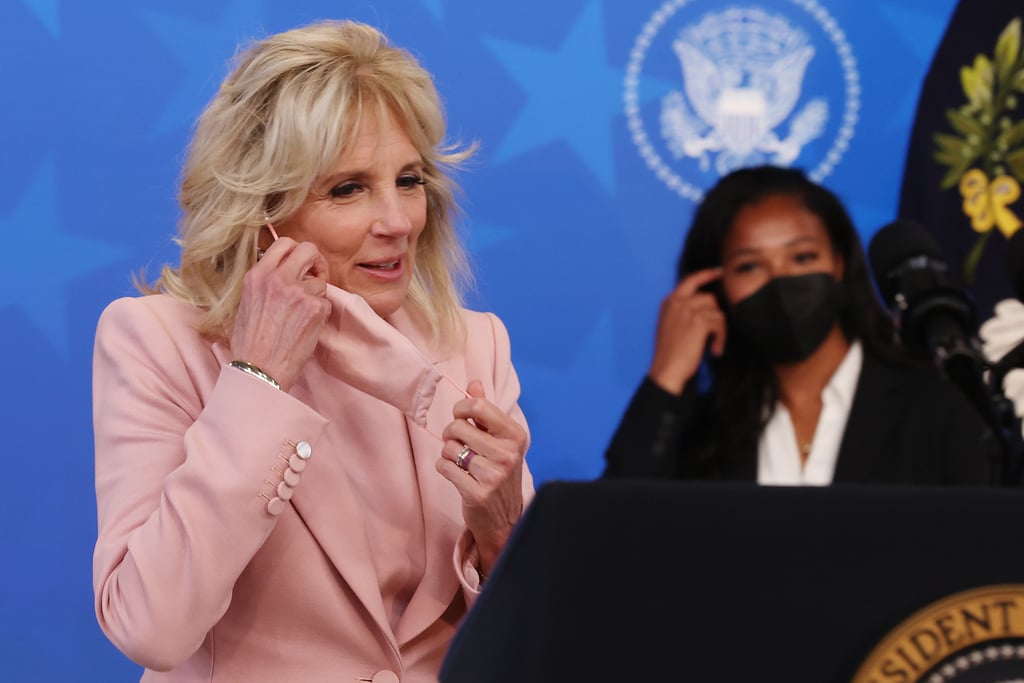 8 Notable Fashion Designers Jill Biden Has Proudly Championed as First Lady

We wouldn't just call First Lady of the United States Dr. Jill Biden "stylish," because that doesn't do her meaningful fashion choices the full and thorough justice they deserve. Of course, we love to see Jill's practical approach to curating a wardrobe — choosing flats over heels for travel days and staying true to her signature taste by keeping scarves, several colorful bracelets, and coordinated face masks with pearls in heavy rotation. Her outfits certainly are approachable and wearable without lacking sophistication. But since her time in the White House, Biden and her team have also rallied behind emerging talent and minorities within the fashion industry as a sign of support, and that's what we really like to see.
Ahead, we're breaking down Jill's most significant fashion moments since Inauguration Day — and night! — when she started off on the right foot by choosing labels that are ethical and eco-conscious (namely Markarian and Gabriela Hearst), without skimping out on all the personality an outfit can provide. Even from the beginning, Dr. Biden has made good on her lesson that art and design, specifically fashion, is for everyone. Scroll down to see the designers she's worn, and even repeated, as first lady.
Source: Read Full Article