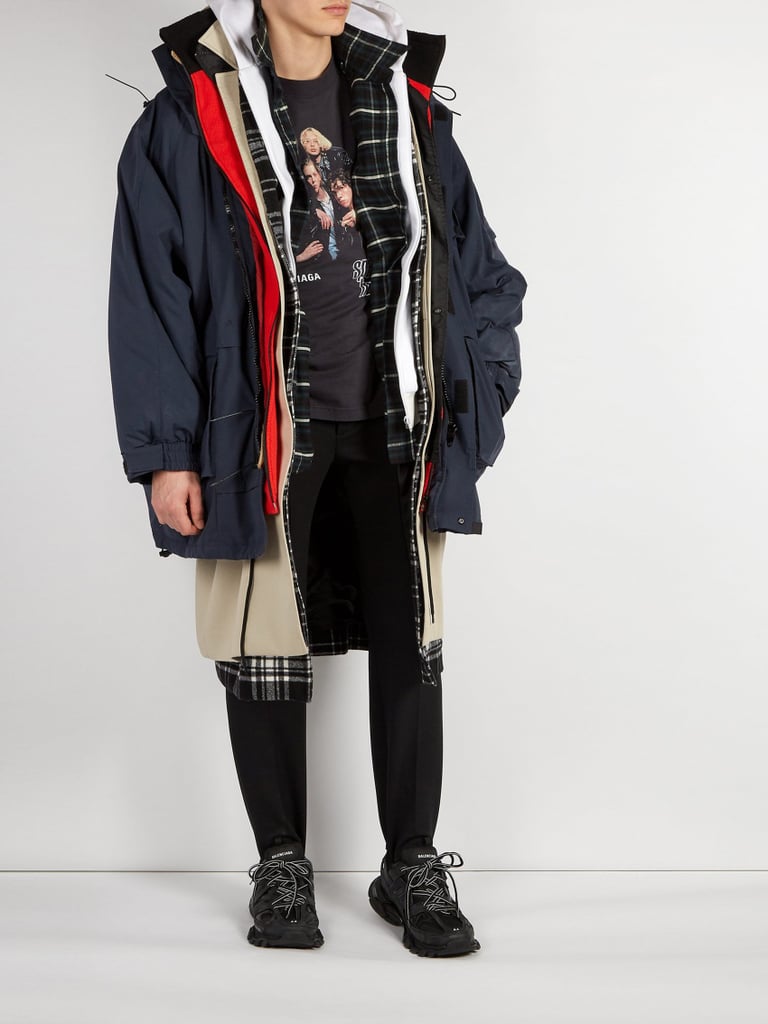 Balenciaga's $9,000 Layered Parka Would Make Joey Tribbiani Proud

Oh, if only Joey Tribbiani could see us now. Nearly a year after bringing us a polarizing take on the "dad sneakers" trend, Balenciaga's Fall/Winter 2018 Ready to Wear collection has a few items for presale that almost look Friends-inspired. The high-fashion brand experimented with layers in a whole new way for this collection, and once we set eyes on a certain parka, we couldn't get Joey's and Chandler's voices out of our heads.
This Layered Oversized Parka, while one whole coat, is actually made up of seven distinct layers of clothing. The individual layers are comprised of a hoodie, fleece jackets, plaid shirts, and a puffy overcoat. Tap into your '90s nostalgia and you may remember an iconic argument from a Friends episode, which ended in Joey wearing every single item from Chandler's closet. "Could I be wearing any more clothes?" Seems eerily familiar, right?
Well, it looks like Joey might've struck gold two decades too early with that idea, because Balenciaga's parka retails at a whopping $9,000. Yowza. While we search our couch cushions for nickles and dimes, keep scrolling through Balenciaga's other layered coat options, each equally eye-catching and (likely) Tribbiani-approved.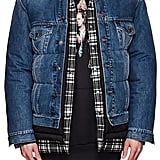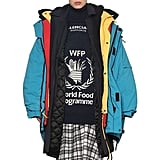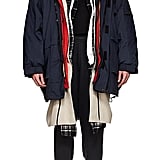 Source: Read Full Article