Trends are often not just created out of thin air. There's inspiration, influence, and some sort of magical moment combining the two with a modern look. This hankie does all of that and so much more. Jenni Earle's bandanas each come with a different message of encouragement on them, but this is a lot more than just a trend. The accessory was inspired by Earle's grandfather, who always had one with him at all times.
A bandana is nothing new to the fashion world. According to Handkerchief Heroes, the accessory dates back as far as 1000 B.C. in China. Since then, men have whipped them out to dry women's tears, clean grease off their hands, and they have even been tied around women's purse handles.
Earle's bandanas were inspired by her grandfather, who always had one on him at all times. According to the website, she would steal them from him when he wasn't looking.
"I started making these bandanas because I wanted to create something that made me feel as brave as I feel when I am with my grandpa. He always had a bandana in his back pocket and it became a talisman of bravery for me," say Jenni Hopkins, founder of Jenni Earle. "I wash them several times before I hand-dye them so they feel broken-in and vintage, just like his. I want to share this talisman with anyone who needs a reminder that you are already so brave and strong."
Each square design comes with an inspirational quote written on it in dainty writing. Sayings include "be brave," "chin up, buttercup," and "I won't back down." Although you have to look closely to see each one, the inspiration is bigger than any 20-inch design.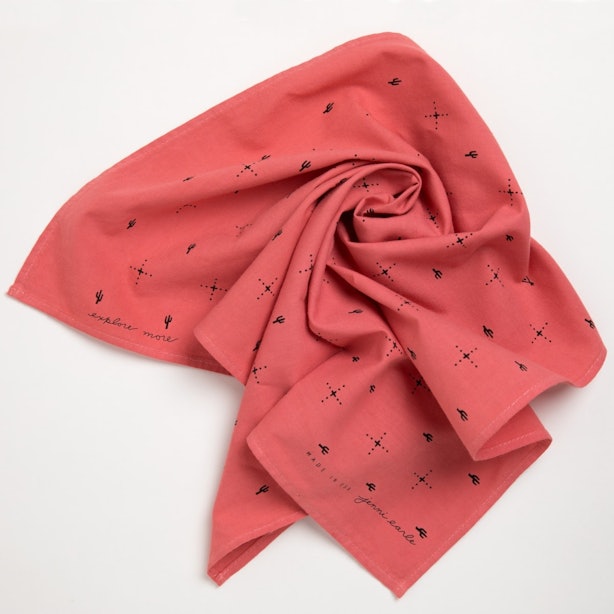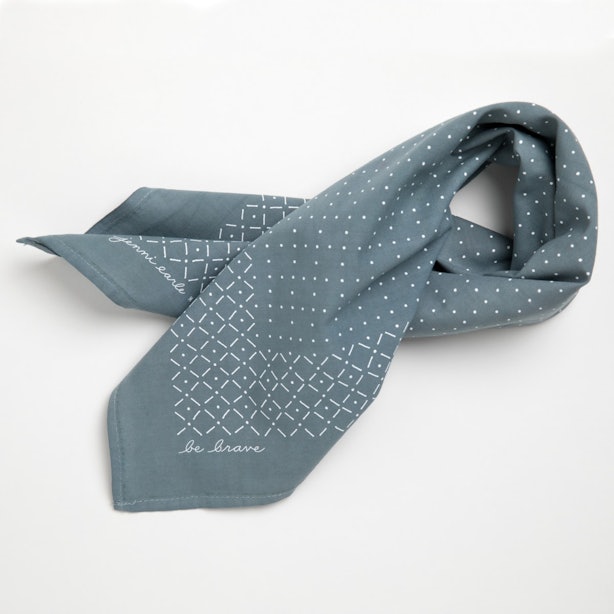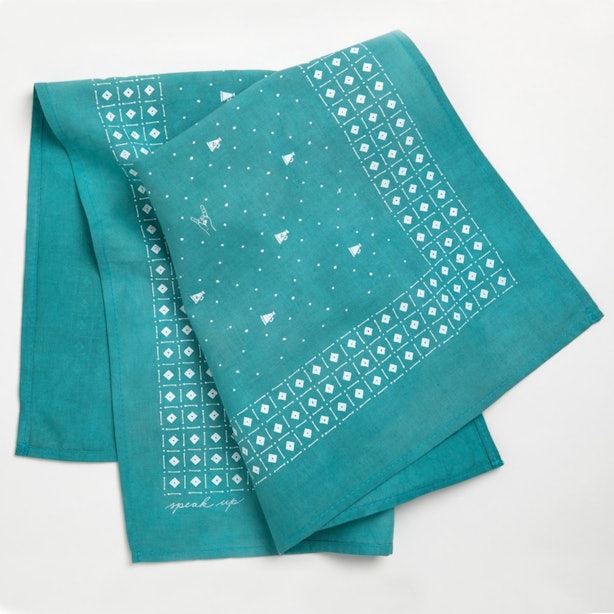 $28
This is not just your average accessory. It's a daily reminder to always carry with you the message of hope and encouragement. If you can't find the strength to do it that way, Earle is here to help you out.
Source: Read Full Article