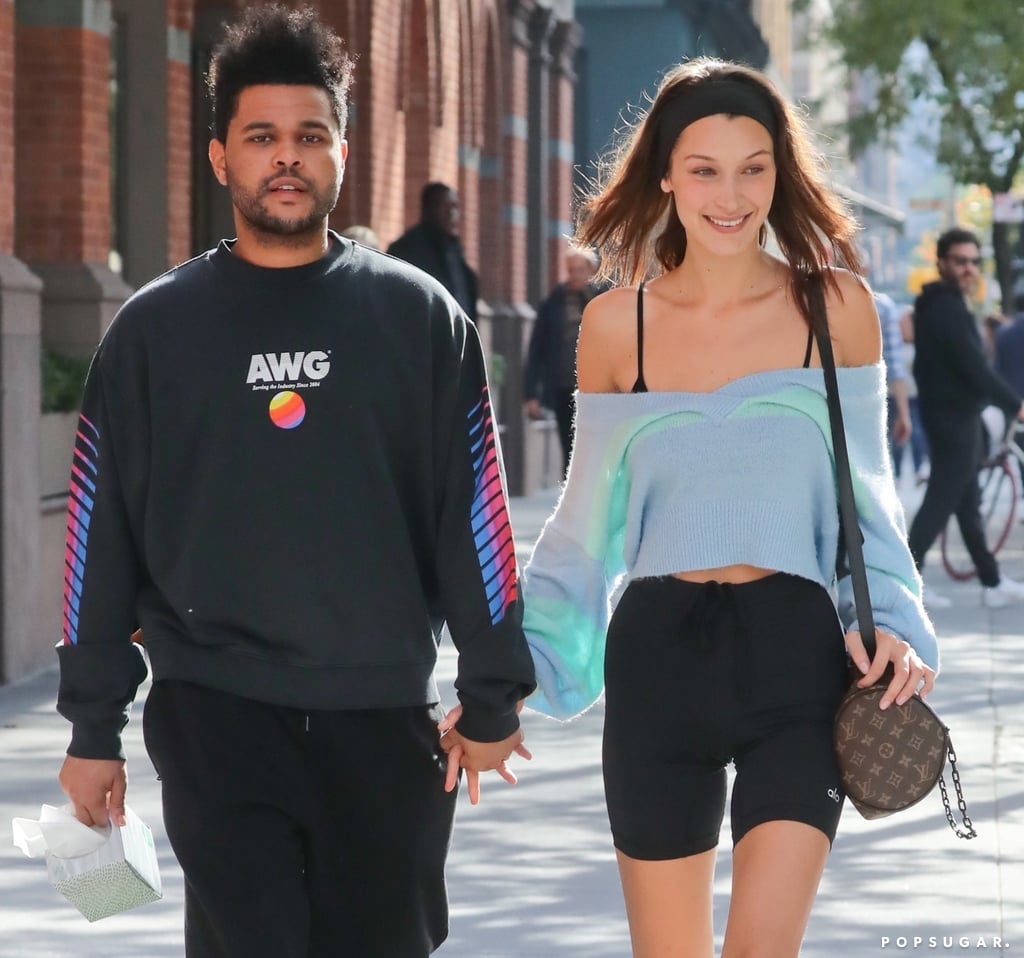 Bella Hadid's $68 Biker Shorts Are the Most Comfortable Yoga Pants I've Ever Worn

Biker shorts are sticking around until everyone's legs get too cold, take it or leave it. Whether or not you're a fan of the trend, you'll probably agree that Bella Hadid pulled them off in the easiest way: as part of an afternoon athleisure look that was slightly '80s inspired, consisting of a slouchy, pastel sweater, trainer sneakers and Nike ankle socks, a wide headband, and sports bra. She joined her Beetlejuice costume partner in crime, The Weeknd, for a walk down the streets of NYC and later shared an Instagram story of herself prepping for a workout at the gym in the very same outfit, sans Louis Vuitton logo purse, of course.
Let's focus in on her Alo compression shorts, which ring up at $68 and are actually a pick from the men's section. While I haven't tried on Bella's exact silhouette myself, I'm a major fan of the yoga-wear brand. The stretch and comfort of the clothes is so unbelievable, I've swapped out most of my old leggings for Alo, and I have no regrets. It's no wonder Bella worked these little hot pants all day long — so would I! Read on for another glimpse of Bella's day out, standing by The Weeknd in his Alexander Wang crewneck ($385), then shop her exact shorts, along with some similar options I found that offer just as much flexibility and come with functional details, like a drawstring, buckle, or pockets, too.
Source: Read Full Article