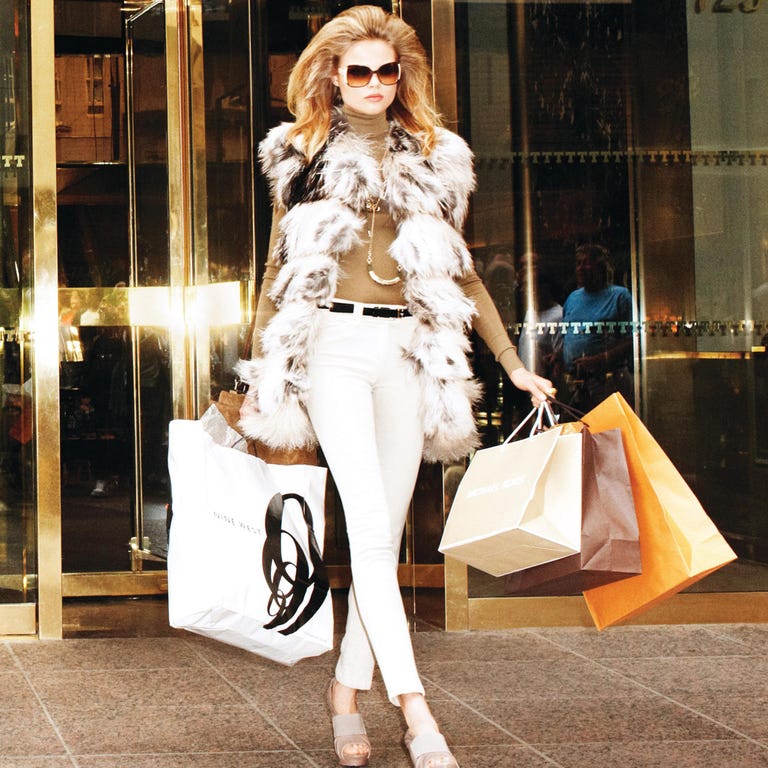 Whether you're looking to gift unique vintage fashion finds or to earn some extra shopping cash by cleaning out your closet, there are plenty of online consignment sites ready to get you started.
We rounded up our seven favorite sites sure to help you earn some money by selling your clothes and accessories. And if you have nothing to sell, these are also the sites to shop all the designer items your closet needs.
1) Vestiaire Collective
Shop
Known for its vast collection of Hermès, Louis Vuitton, Céline and more, Vestiaire Collective is an ideal site for both buyers and sellers of designer fashion. Unlike many other consignment sites, Vestiaire Collective allows sellers to choose the price of the items they are selling. After submitting 3-5 photos, descriptions, item condition and an asking price, your pieces go up on the site, similar to eBay's setup. Vestiaire also offers up tips for sellers on how to price items correctly. As for shoppers, there are plenty of designer gems to be discovered, whether you're looking for shoes, bags, sunglasses or ready-to-wear.
https://www.instagram.com/p/BaRtiGfH9Vk/
2) LXRandCo
SHOP
With stores across the US, Canada, Germany, Belgium, Dubai and beyond—LXRandCo is an international sensation. But for those who prefer life online, their digital selection is consistently updated and very luxe. Specializing in handbags and jewelry—you can have your Hermes and Cartier, too. Sellers can bring items to one of the many boutiques for in-store for appraisal or submit images online—for cash on the spot.
3) The Real Real
Shop
Along with earning 70% of the selling price from your designer items, first time consigners also receive a $50 – $100 gift cards (think bonus shopping money). If you don't want to deal with the hassle of shipping out your items, The Real Real will send a professional buyer up to collect your consignment picks. After an authentication team goes over your items, the site claims most will sell within three days. Sellers can consign clothing, shoes, accessories and even artwork. As for those looking to shop, there are a ton of designer items to score at crazy low prices (think Chanel shoes for $300 and designer ready-to-wear pieces for under $100).
https://www.instagram.com/p/BasO44gljLi/
4) Rebag
Shop
Ready to part ways with your old designer bag? Rebagg gives sellers cash for designer handbags based on condition, designer and price—right up front. Instead of waiting for the bag to sell, sellers can get a free binding offer, mail it to Rebag with free shipping and get paid immediately within 1-2 days. Along with selling bags, you can also shop Rebagg's selection of designer goods via its sister-site, Trendlee
5) Thred Up
Shop
If you don't have a closet full of Saint Laurent and Prada to sell, Thred Up is here for you. The site accepts brands like J.Crew and Banana Republic in addition to its designer repertoire. Like The Real Real and Vestiaire Collective, Thred Up also takes clothing, shoes, handbags and more, but sellers have the option to earn the selling price back or donate the money to a charity of their choice, so you can feel really good about cleaning out your closet.
https://www.instagram.com/p/BTkiHGMlonD/
6) Snob Swap
Shop
Featuring strictly luxury consignment, Snob Swap allows users to both sell and buy previously owned designer items. Sellers can list however many items they wish without cost and then earn 85% of sales. From Chanel to Hermès, McQueen and more, the site offers top designer items for up to 90% off.
7) Luxury Resale Network
Shop
This Boston-based resale site is looking to shake up the consignment market by offering to sell your first item for free. Following your first sale on the site, sellers then receive up to 70% commission for each item. Shoppers can peruse men's, women's, bags, art and a section dedicated solely to all the site's Chanel items.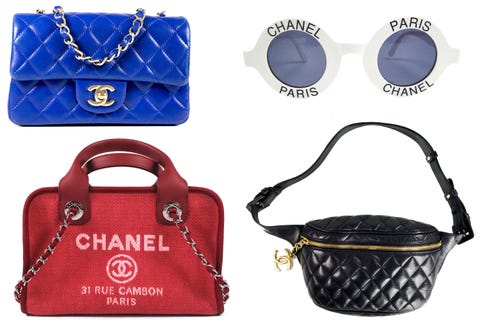 Source: Read Full Article