Cardi B's style is what we call "extra" — but extra in the best possible way. After announcing she secretly wed Offset last Fall (with no makeup and not even her $500,000 engagement ring!), the singer prepared for her "Bronx Fairytale" themed shower in Atlanta, which we already knew would be "lit." How? She had teased a few details to Rolling Stone, leaving us in full anticipation of the event:
"I want a lit baby shower. My baby shower's not starting at no 5:00. My shit is going to start at 9 p.m. because that's how I celebrate, that's how Caribbean people celebrate . . . I don't like baby showers that be at 5 p.m. in the backyard, eating, cooking hors d'oeuvres. Nah. Shit, I might even drink some red wine. Red wine's healthy, right?" she said.
From the looks of the 'grams, Cardi partied the night away in her body-con, blush-toned dress that skimmed the floor but featured a slit on one side, so that Cardi could show off her matching sandals. The chunky jewels, of course, were the icing on the cake. Cardi layered fringed metals and dream catcher-like earrings, ensuring she'd be the center of attention as she took the dance floor.
Ahead, see Cardi flaunting her growing bump in her gown from a few different angles, then shop similar silhouettes that will help you put all your curves on display, baby belly or not.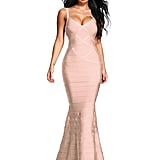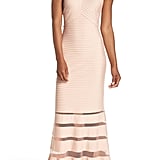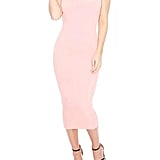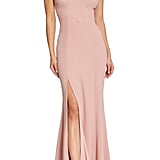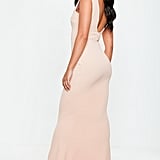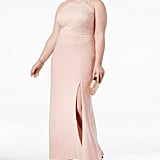 Source: Read Full Article