Netflix is taking over the world of cable television, and the cast of one of its hit shows is taking over red carpets. At least when it comes to flawless style, they are. During the 2018 MTV Movie & TV Awards, the cast of Stranger Things looked like their typical fashion forward selves with a bit of a casual spin. It's just proof that no one can ever say seeing these actors on the red carpet isn't exciting.
While the show won't actually air until Monday, June 18, the young actors walked the carpet tonight, but they were missing their co-star Millie Bobbie Brown. Why did she not appear? It's actually a pretty painful reason. According to a video posted to her Instagram account, Brown split her knee cap (which is apparently a thing and sounds ultra painful). She was given orders by her doctor to rest which means no red carpet walking for her. She did, however, wish her co-stars luck and sent them her love.
Just because Brown wasn't there doesn't mean that cast members like Gaten Matarazzo, Finn Wolfhard, Dacre Montgomery, Sadie Sink, and Noah Schnapp didn't totally crush it as usual. After all, this cast is tight-knit, and any time they're together, it's an event. The MTV Movie & TV Awards are no exception.
On the carpet, the stars of the show didn't coordinate their outfits, but they did all work together to make one stylish group of stars. They seemed to take a more casual approach to fashion at this show with both Matarazzo and Sink rocking jeans with some ultra cool jackets.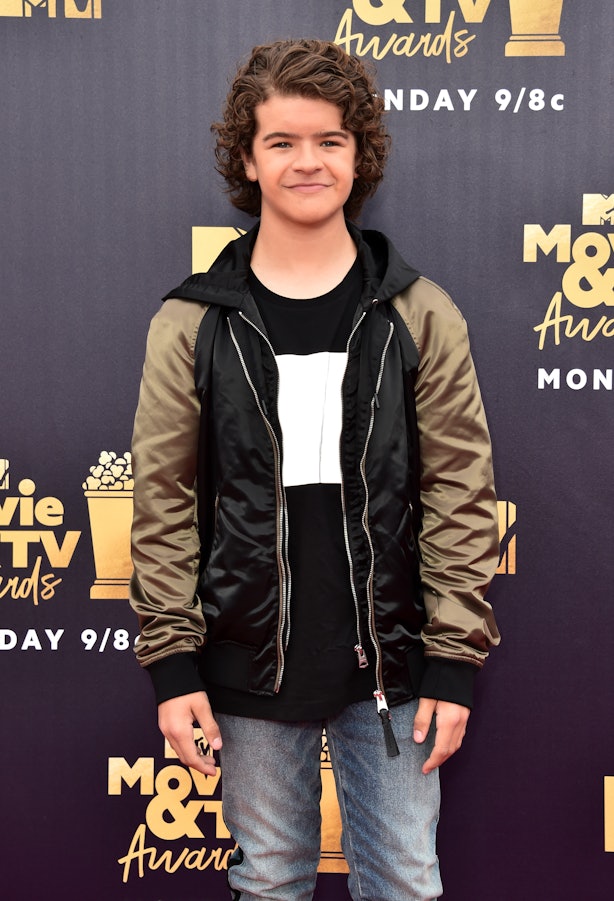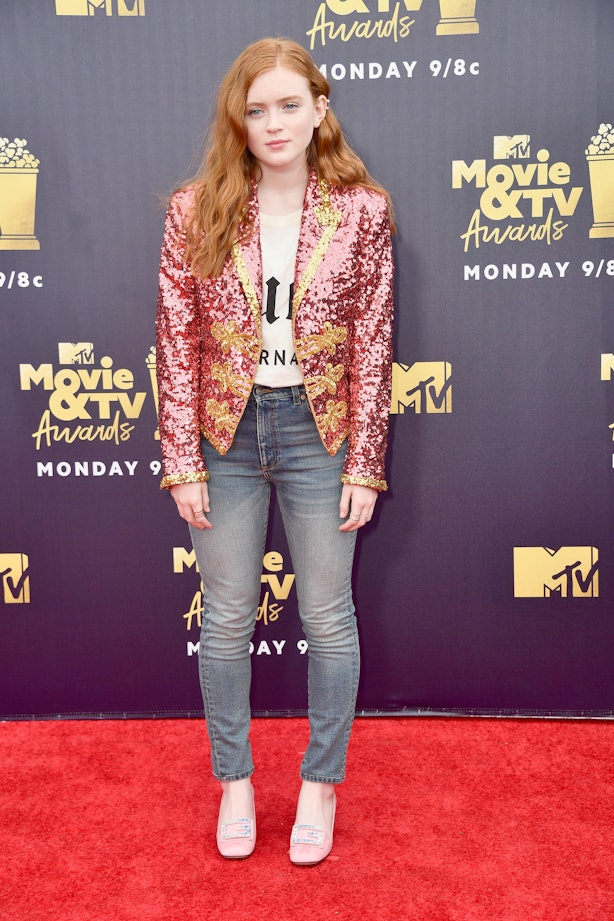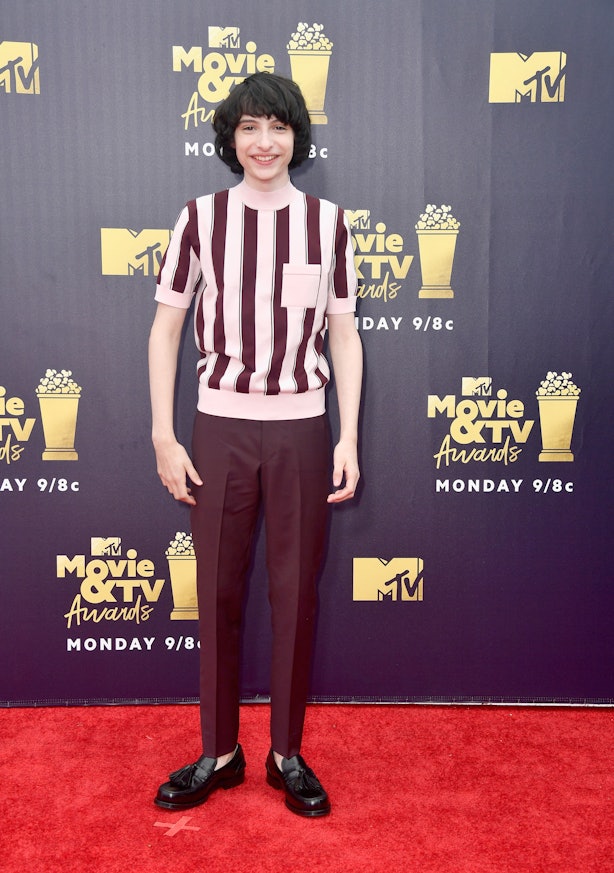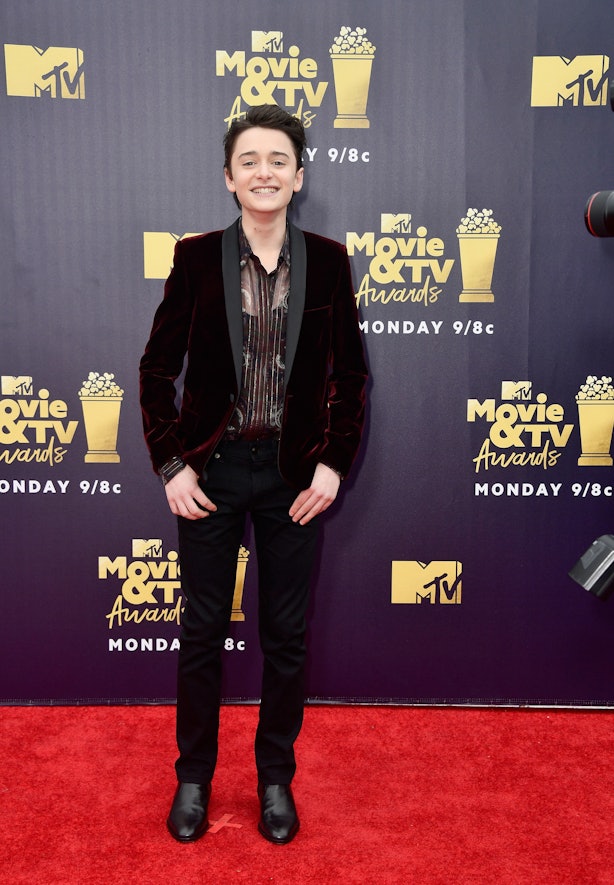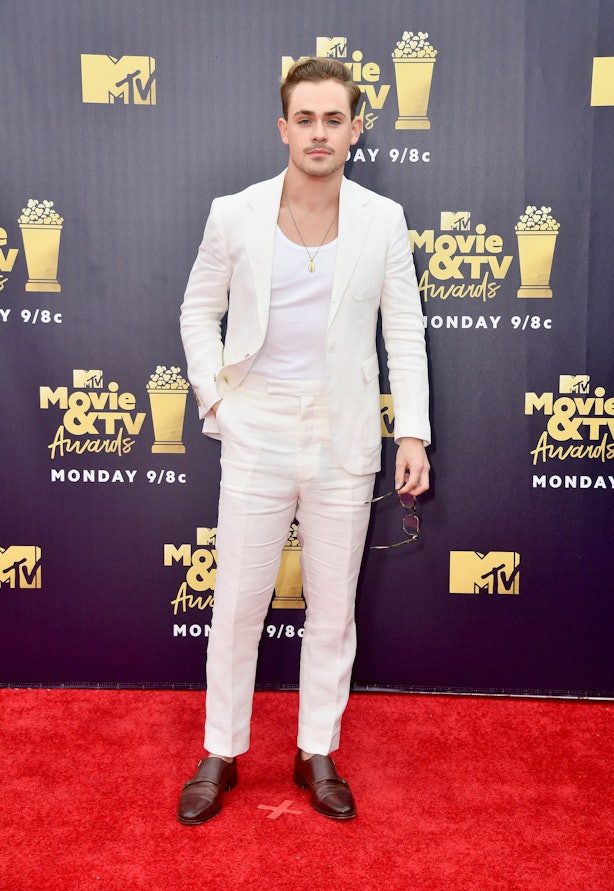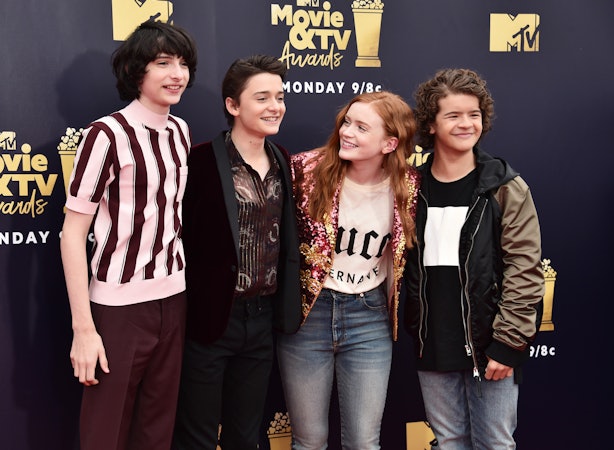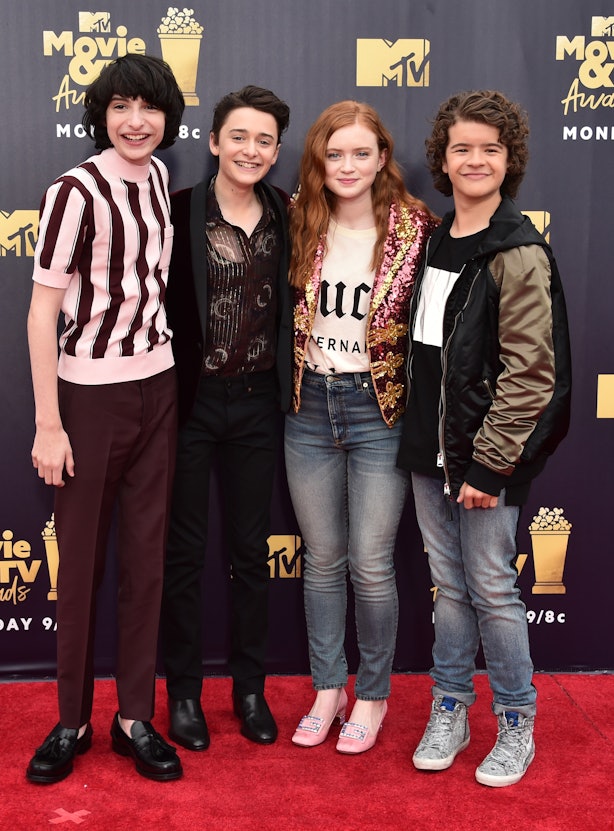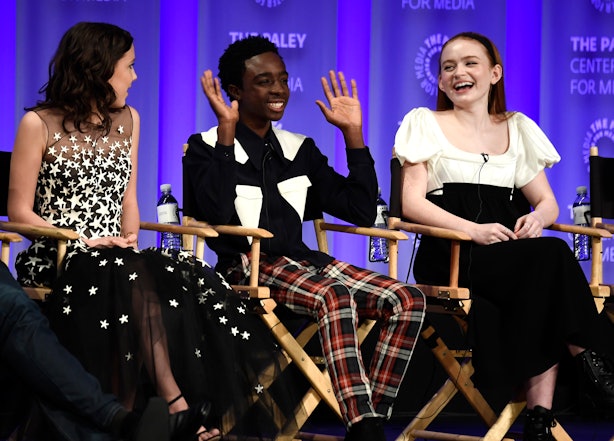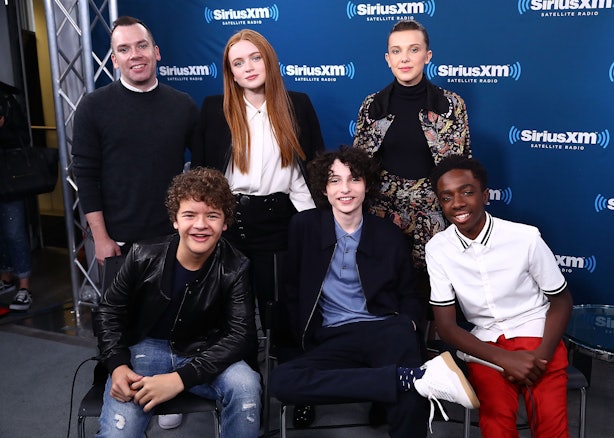 Regardless of whether or not they win one of their whopping seven awards that they're nominated for tonight, the cast of Stranger Things totally crushed the 2018 MTV Movie & TV Awards red carpet, but now that these young actors have been in fans' lives for a while, that's really not a demigorgon sized surprise.
Source: Read Full Article