From walking every major runway in the '90s, to recently making an epic return on the catwalk at Versace's tribute show to Gianni, Claudia Schiffer has solidified her status as a supermodel for the ages. Now with a makeup line of products that highlight natural beauty and a love for '70s fashion, Schiffer opens up about some of her favorite things and how she maintains her ageless style.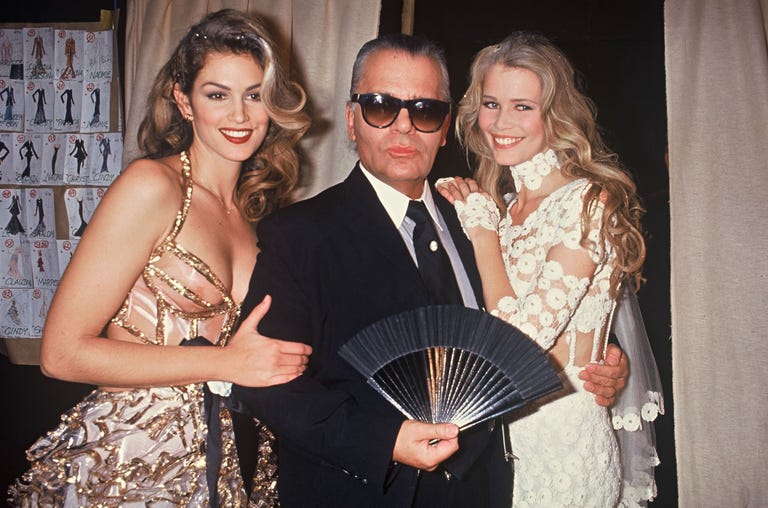 Karl Lagerfeld told me when I was starting out that I should just be myself and not worry about what anyone else wanted me to be. Throughout my career I've remembered his advice and trusted my instincts.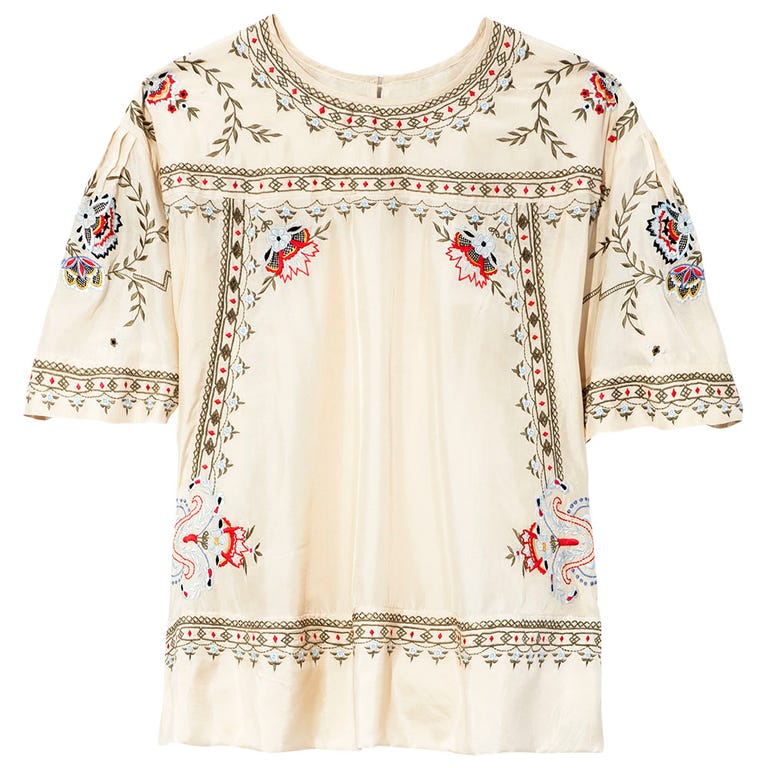 After 30 years of being fortunate enough to model some of the most beautiful clothes, I've really learned what suits me. I love MiH wide-legged denim for its versatility—so easy to dress up or down—and I go to Isabel Marant for cool separates. Her colorful broderie anglaise shirts have a wonderful '70s feel.
Isabel Marant top, $1,120, isabel marant.com.
SHOP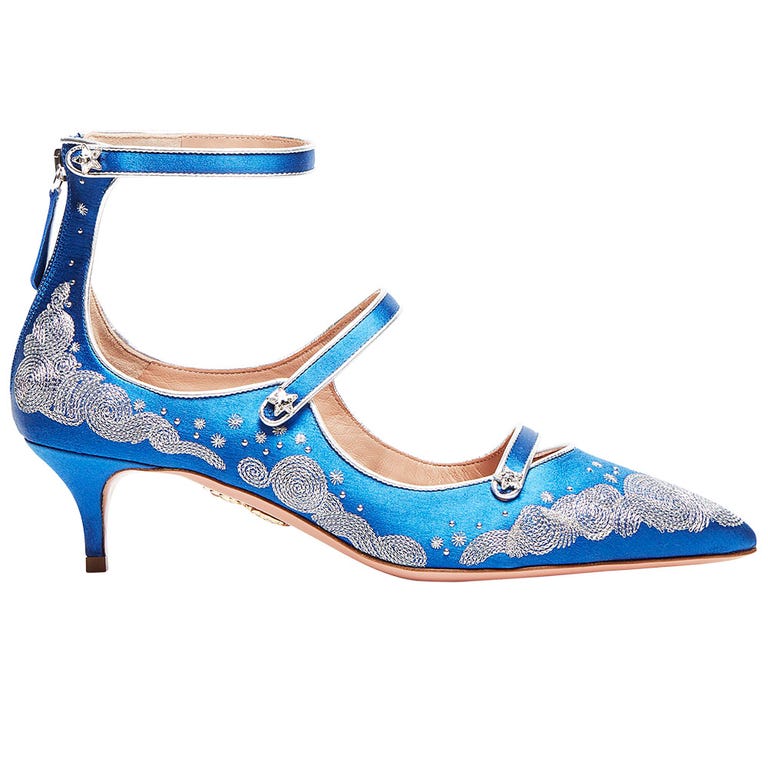 I honestly don't know how many pairs of shoes I have, so it's obviously far too many! My favorites are the Cloudy Star embroidered silk pumps from my Aquazzura capsule collection. The clouds work perfectly with designer Edgardo Osorio's star motif, and they reference my childhood nickname, Cloudy.
Claudia Schiffer for Aquazzura shoe, $895, aquazzura.com.
SHOP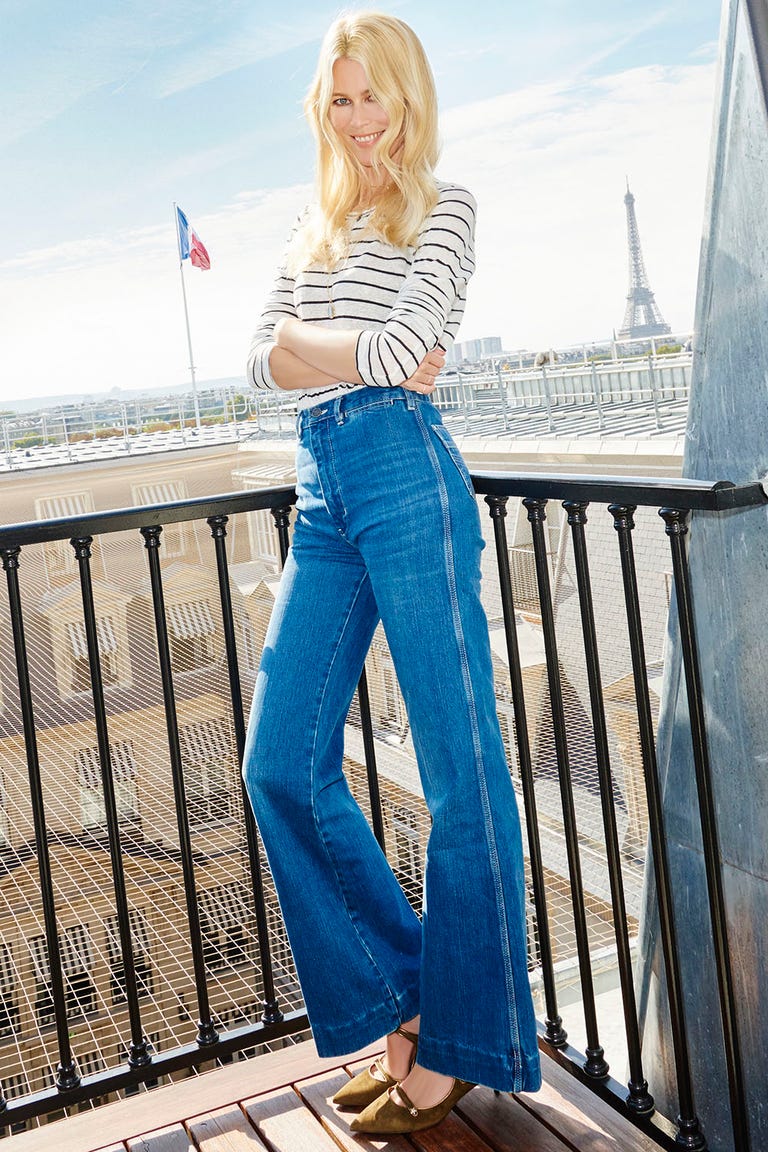 I like many '70s and '80s trends, from flares and tailored jackets to embroidered blouses and cowboy boots. I'm not so keen on that era's love of polyester, however.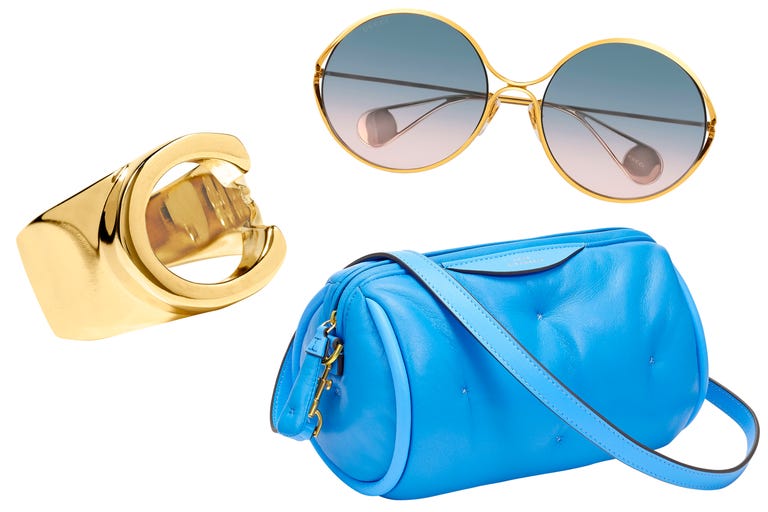 A Chloé "C" initial ring is at the top of my prefall shopping list. It's a fabulous '80s throwback, plus I love all things monogram. I also have my eye on a Chanel plastic cape, an Anya Hindmarch cross-body bag, and Gucci sunglasses—one wardrobe staple I can never have enough of.
Chloé ring, $325, net-a-porter.com; Gucci sunglasses, $550, shop BAZAAR.com; Anya Hindmarch bag, $525, anya hindmarch.com.
I have so many favorite artists, like Thomas Struth and Andreas Gursky, but Andy Warhol has a special place in my heart. As a young model living in the Marais in Paris, I spent a lot of time wandering around galleries. I remember visiting a Warhol exhibition at the Centre Pompidou and thinking, "One day I'm going to buy one of those." I now have one of his camouflage paintings in my study.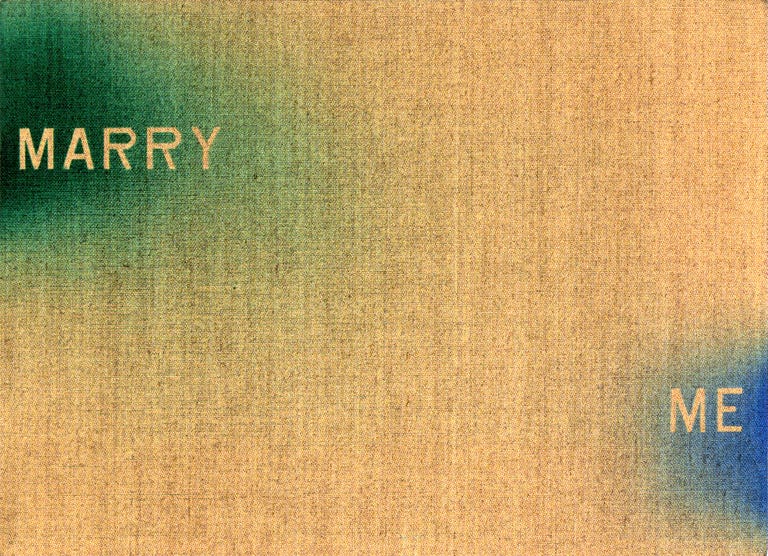 My husband [director Matthew Vaughn] proposed with an Ed Ruscha canvas that said, marry me. It hangs alongside my response, another Ed Ruscha painting that said, yes. I did give him the verbal response, though, before it arrived!
Ed Ruscha's Marry Me, 2001.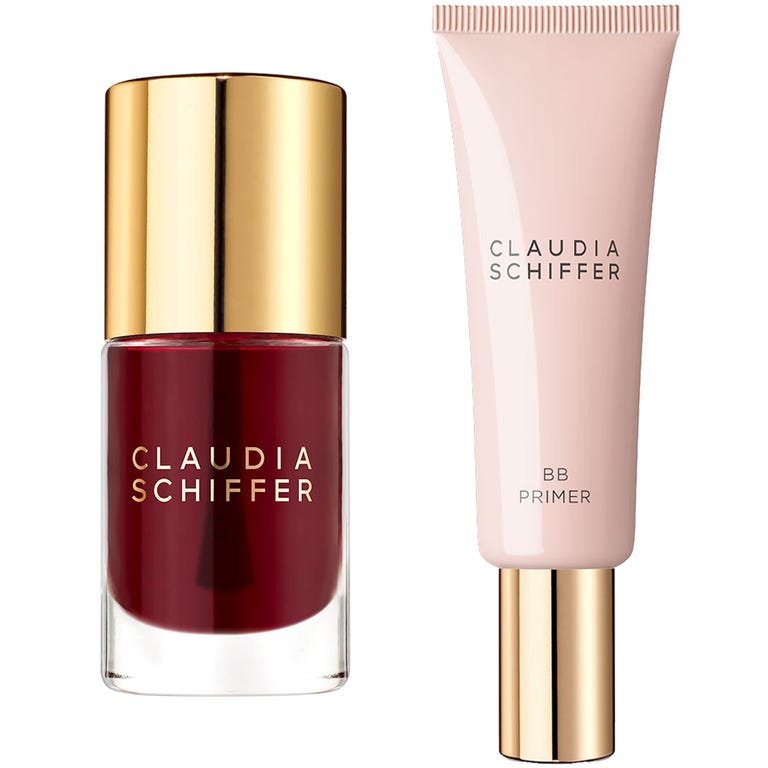 When I'm home in London with my three kids, I have a five-minute makeup routine that works just fine. I apply Claudia Schiffer Make Up BB Primer or Cream Concealer on any blemishes, followed by lip and cheek tint for rosy cheeks, which makes me look like I've run around the block a few times. Finally, a few coats of my Luxurious Volume mascara really opens up my eyes.
Claudia Schiffer Liquid Lip & Cheek Tint in Sherbert, $18, claudia schiffer makeup.com.
SHOP
Claudia Schiffer BB Primer, $30, claudia schiffer makeup.com.
SHOP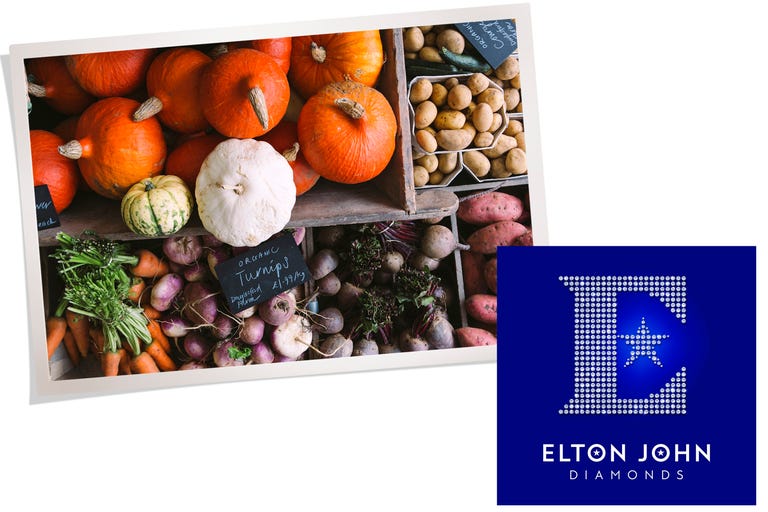 Playing a piano duet with Elton John is on my bucket list. I'd also like to do a mixology course to extend my repertoire beyond passion-fruit martinis, and study organic cooking at Daylesford farm in the Cotswolds.
Produce from Daylesford farm; Diamonds, by Elton John, $15, amazon.com.
SHOP
Source: Read Full Article