Every Time Kylie Jenner & Stormi Webster Were the Fiercest Duo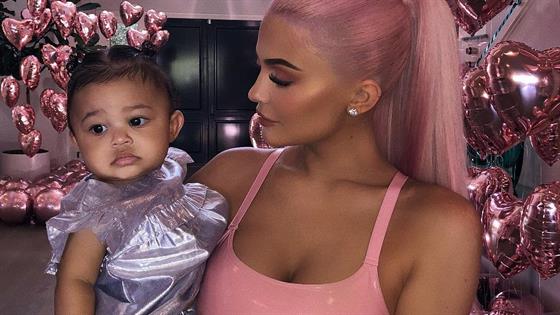 Two of a kind!
When it comes to fashion, Kylie Jenner has always been ahead of the curve. Since giving birth to her baby girl Stormi Webster, she's made sure the two have had their fair share of adorable mother-daughter looks. From Halloween costumes to gorgeous gowns, there's nothing of limits for these two fashionistas. The two once jetted off on a lavish Italian vacation, but still made time to pack matching dresses. Talk about impressive!
No one will ever forget the time she dressed up Stormi in an almost exact replica of her look from the Met Gala. Complete with an epic purple wig to go with the stunning ensemble. "My baby!!!!!!!!" Kylie captioned the photo with purple heart emojis. "i cant handle this!!!!"
We had to compile some of their best mommy and me looks throughout the last year. The only thing Kylie might be more savvy at then business, is her impeccable ability to rock the best mother-daughter outfits in the celebrity fashion game.
Scroll through the photos below to see the adorable duos best outfits!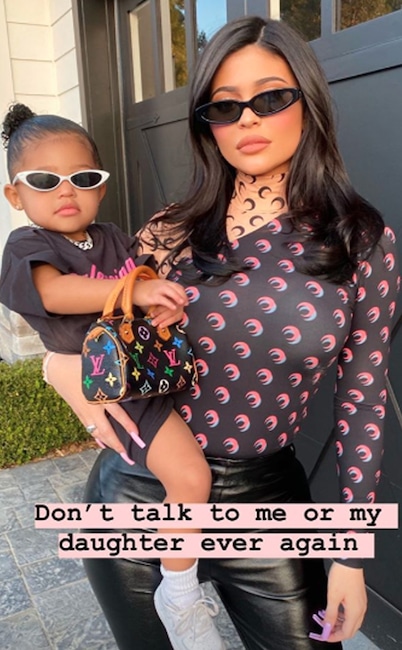 Kylie instagram
All In a Days Work
The caption pretty much says it all! These two are too blessed to be stressed!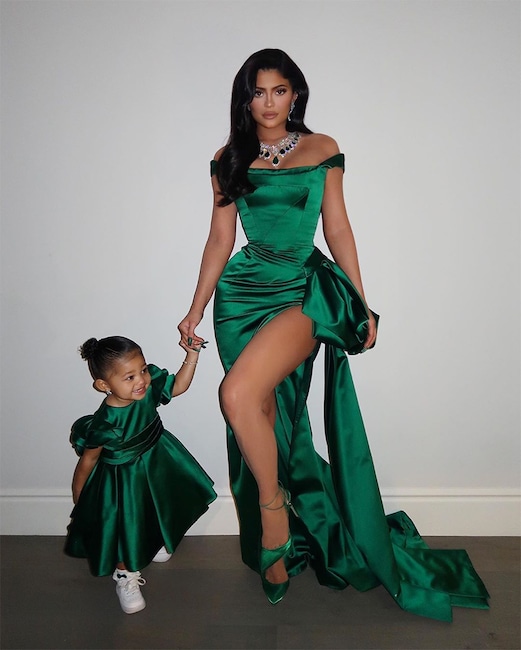 Instagram / Kylie Jenner
Green with Envy
These two ladies were ready to hit the town for a little bit of holiday fun. When you look this good, it would be a shame not to!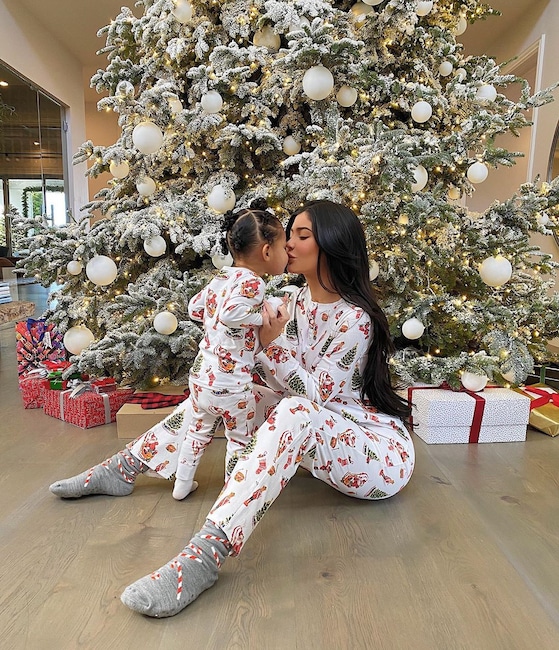 Instagram
Gifts Under the Tree
It might be really trendy to look like a snack, but Kylie and Stormi are proving that looking like a gift is way better.
Article continues below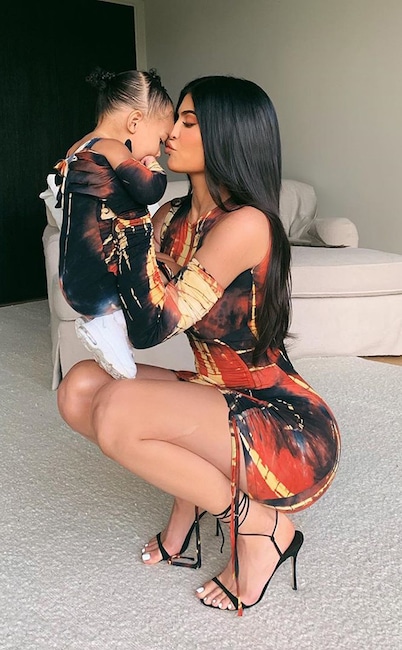 Instagram / Kylie Jenner
No Heels? No problem!
She may not be old enough to rock a pair of chic heels, but Stormi made the look work by pairing her outfit with some cute and comfy sneakers.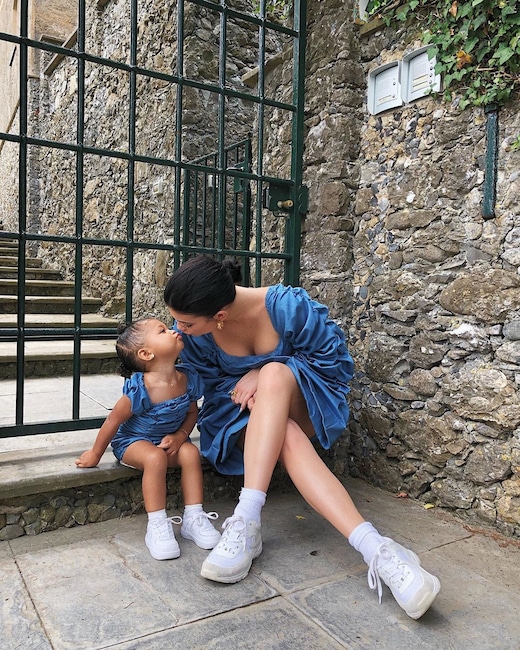 Instagram
Baby Blue
Stormi and her mama matched perfectly in this flowing blue dress during a trip through Italy.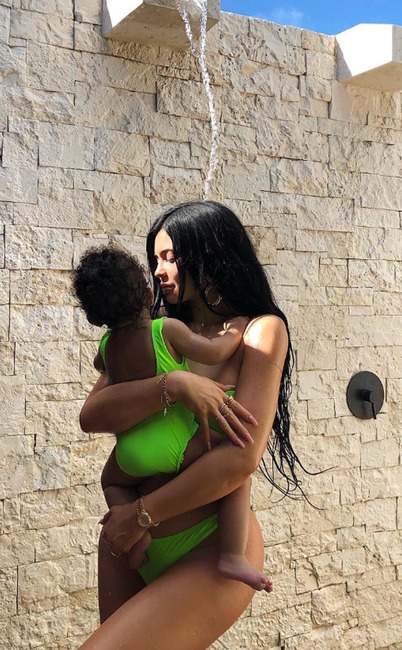 Instagram
Swimwear Sisters
The only thing better than matching on land, is rocking a cute matching swimsuit. These two opted for some lime green fun in the sun!
Article continues below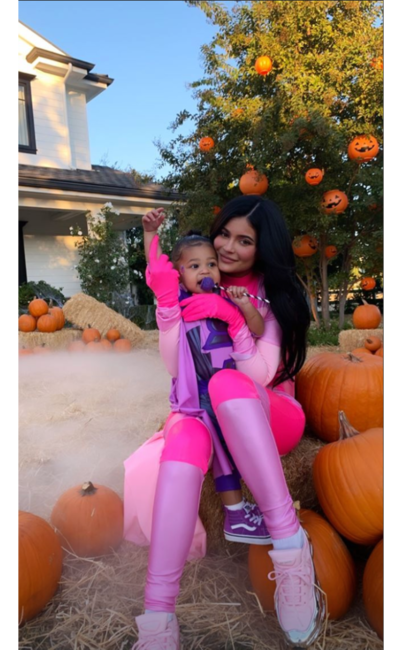 Instagram
Halloween Dream
The pair matched in cute superhero ensembles for Halloween, and Kylie threw her baby girl a lavish pumpkin bash in her home.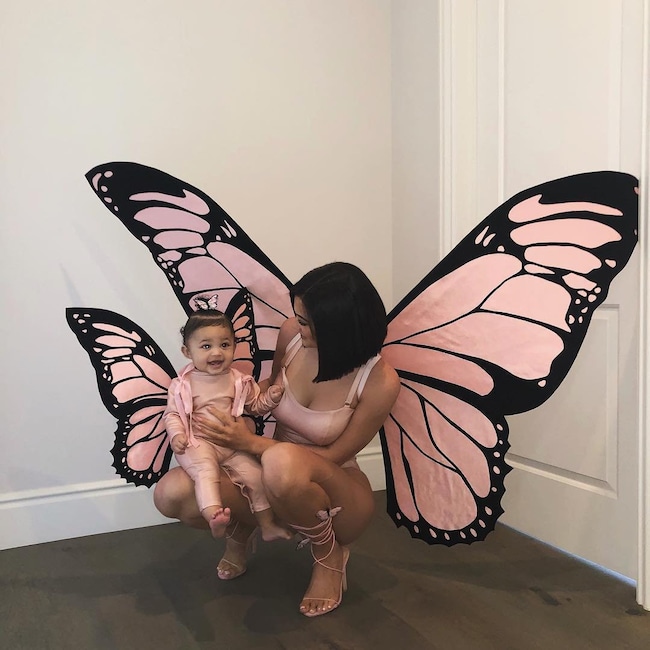 Instagram
Butterflies In Flight
Kylie has always been outspoken about her love for butterflies and the significance the small creatures play in her life. In fact, Kylie and Travis Scott have matching butterfly tattoos. So of course she had to let her little one in on the fun.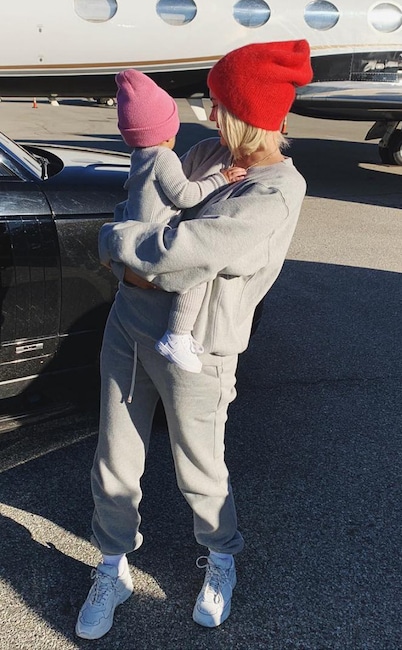 Kylie Jenner/Instagram
Lazy Day
They don't always have to be dressed to the nines to look fly. This time, the duo opted for a sweet pair of sweats and accessorized with matching beanies.
Article continues below
Like mother, like daughter!
Watch E! News weekday mornings at 7 a.m.!
Source: Read Full Article