Fashion Nova Is Selling Lace-Up Jeans so Your Legs Can Feel like Your Feet!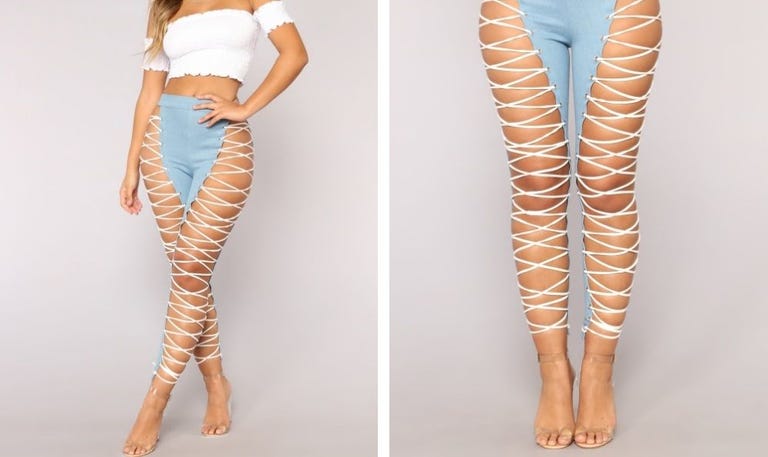 There's not much to say here other than Fashion Nova is selling these lace-up jeans. They cost $49.99 and I both hate them and love them and if I see you wearing them on the streets, I'll laugh and also bow down. DO IT!
Let's get a good look at the good: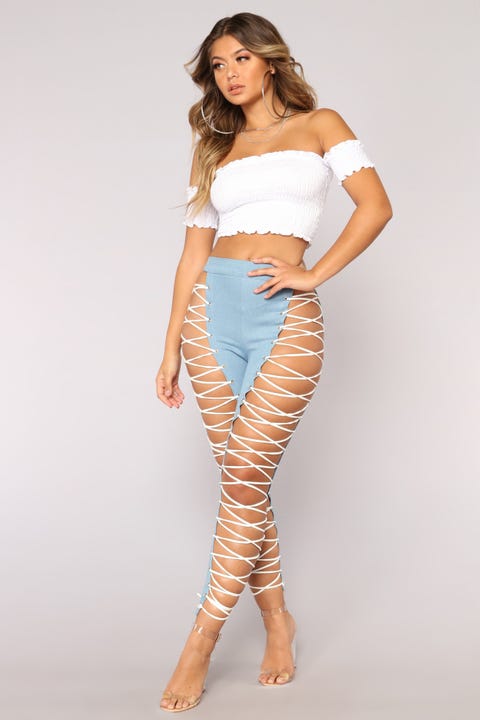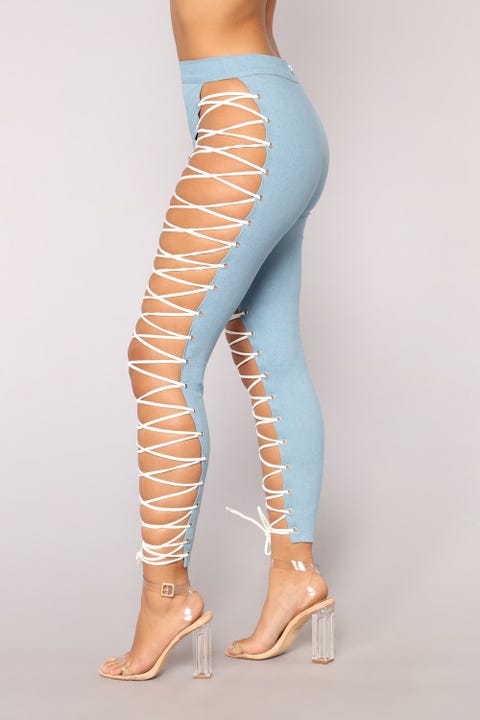 Fashion! Get into it!
Now buy these and then call me so we can walk down the street together and turn some heads. I'll bring the popcorn!
Source: Read Full Article