‌I wait until the last possible minute to pull out my puffer coat each winter. This usually happens around late December when New York City's bitterness reaches peak cold. At that point, I've accepted that I'll be wearing my black marshmallow outerwear until March. Before that, though, faux fur coats define my cold weather style. They're not only stylish, but they're also soft and warm and very, very huggable. And thanks to the fact that they've only continued to rise in popularity over the last handful of years, they're also really good quality and don't look like a stuffed animal you might rescue out of an arcade machine with a giant claw.
Today, Burberry announced that it would no longer use real fur in any of its collections. This is a huge move for the high fashion brand and hopefully it'll prompt other influential companies to follow suit. It also means that faux fur will only continue to rise in popularity and production—this is a trend that's here to stay. Whether you prefer natural browns and animal prints or bright hues that span the rainbow spectrum, there's a fuzzy coat out there for you. Check out some of the best options under-$150 below!
Dusty Rose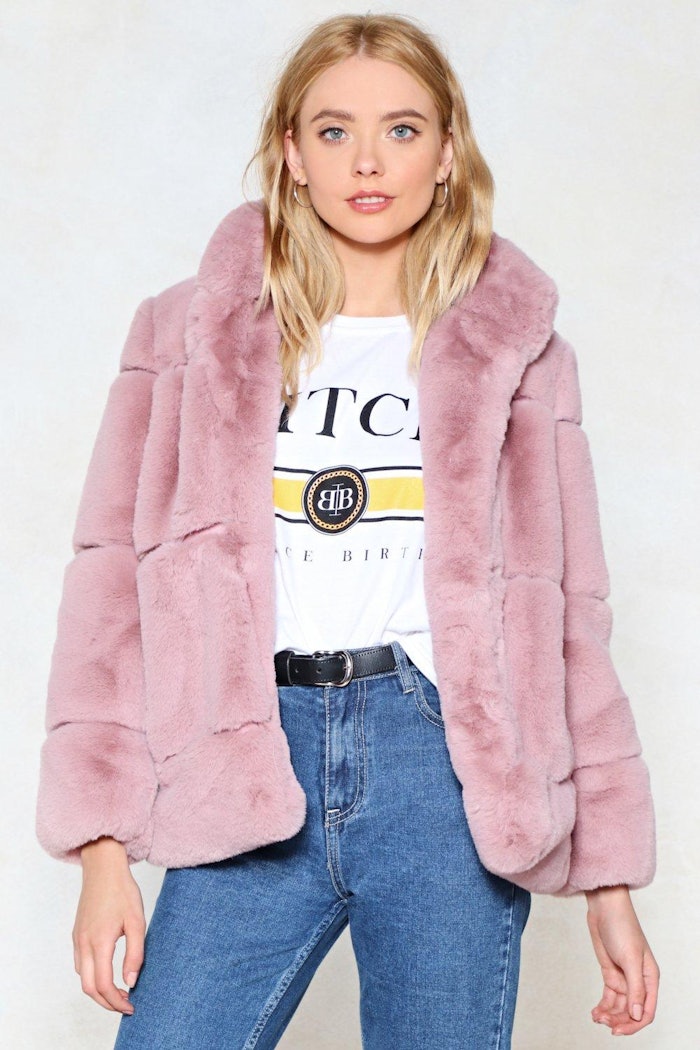 Fur Your Consideration Faux Fur Coat
$90
NastyGal
I love this dusty blush shade. It's muted enough that it can go with pretty much anything but still makes a major statement in uber fuzzy coat form.
Furry Forest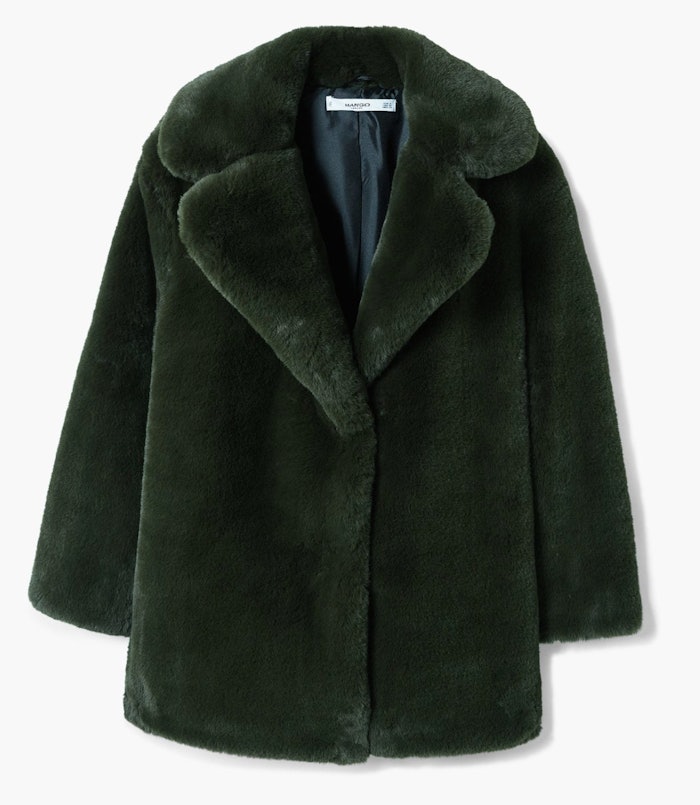 Faux fur coat
$150
Mango
This deep shade of green is giving me all of the fall fashion vibes! Paired with burnt orange tweed pants, this coat would be a knockout.
Cheetah, Cheetah, Pumpkin Eater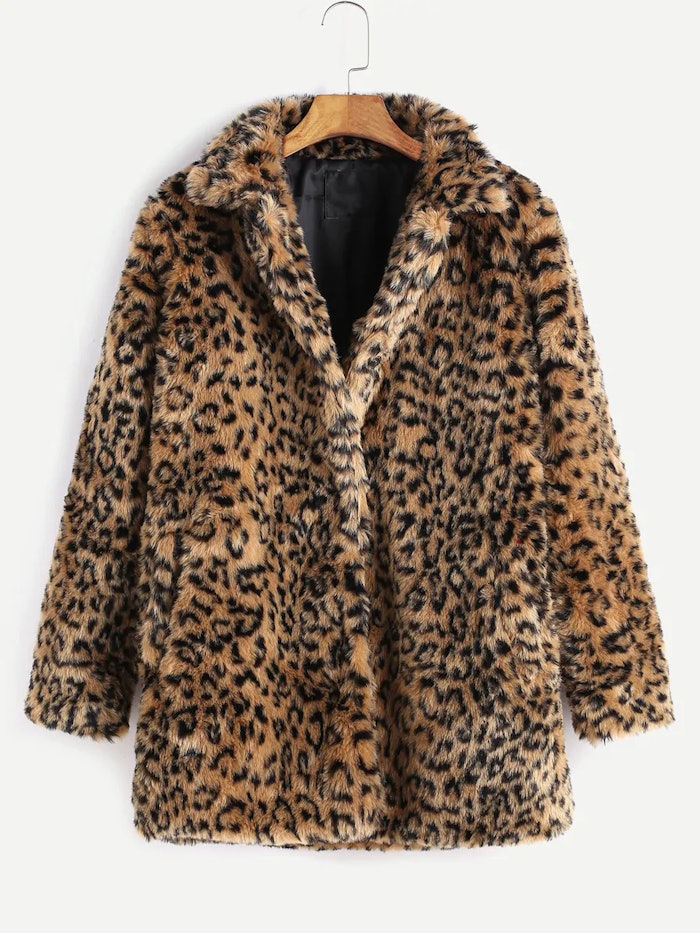 Leopard Button Up Faux Fur Coat
$56
Shein
I very firmly believe that every woman needs a faux fur cheetah coat in her wardrobe. They are just so cool, so effortless and so versatile. I live in mine during the winter months but this one is honestly way cooler and half the price. Wear it over a floral dress, with jeans and a graphic tee, or with a miniskirt and black top and you'll look ace in every situation.
Christmas in Miami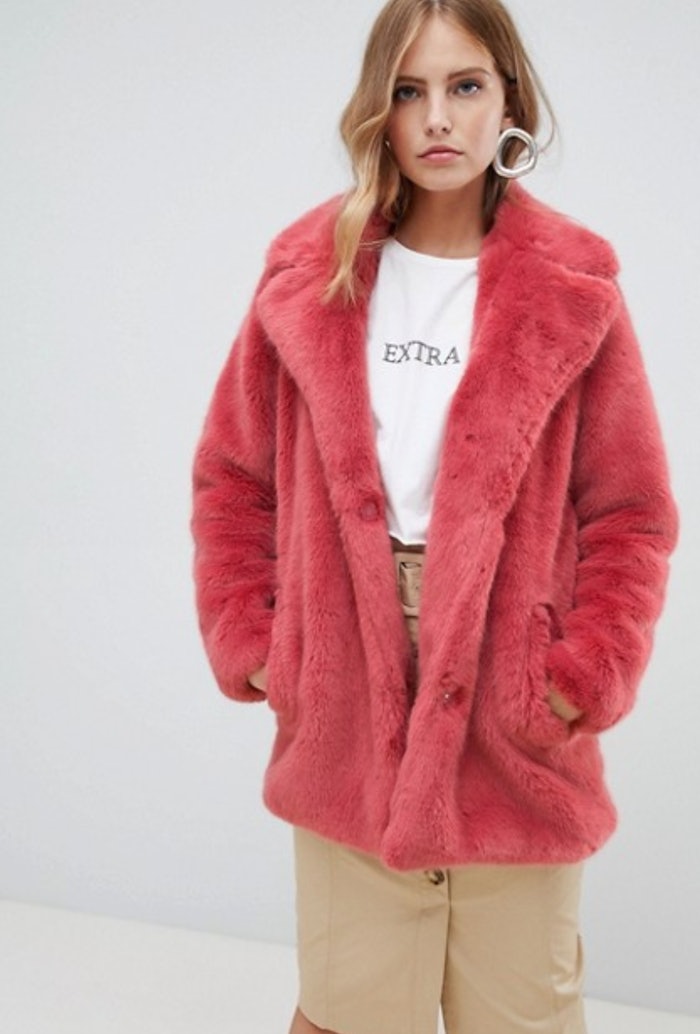 Only faux fur coat
$110
ASOS
This beautiful coat reminds me of flamingos, which remind me of Miami. That's reason enough to buy it—it's amazing boxy silhouette and relaxed collar are just added bonuses.
The Fuzz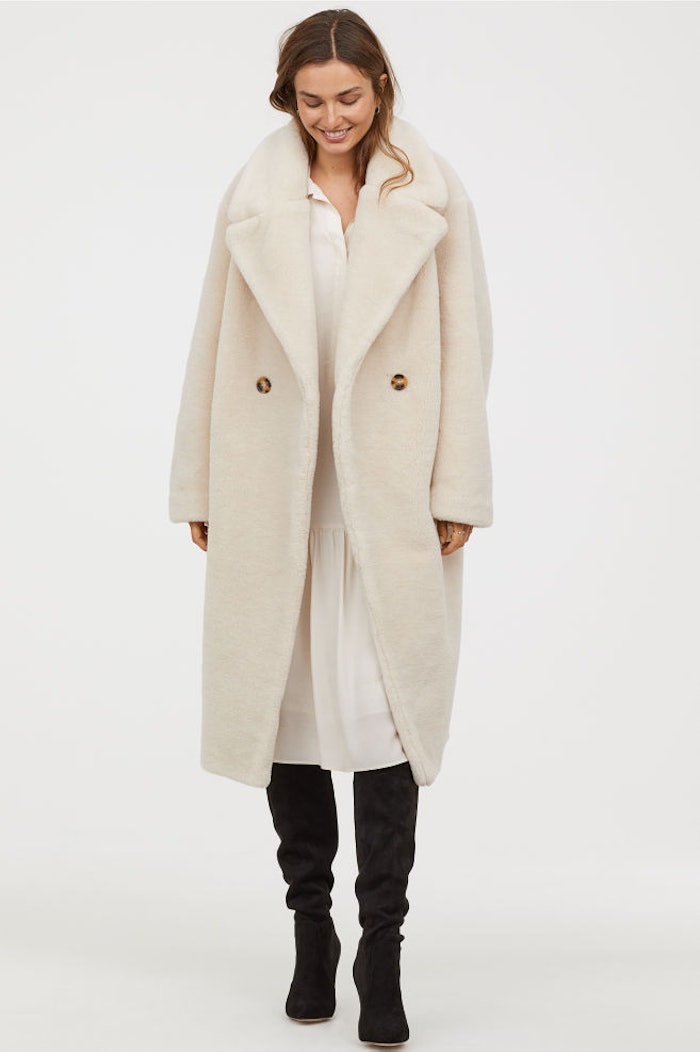 Faux Fur Coat
$129
H&M
If you live in New York, Chicago, or another city in which winter is BRUTAL, then you know the importance of a calf-length coat like this one.
Be My Valentine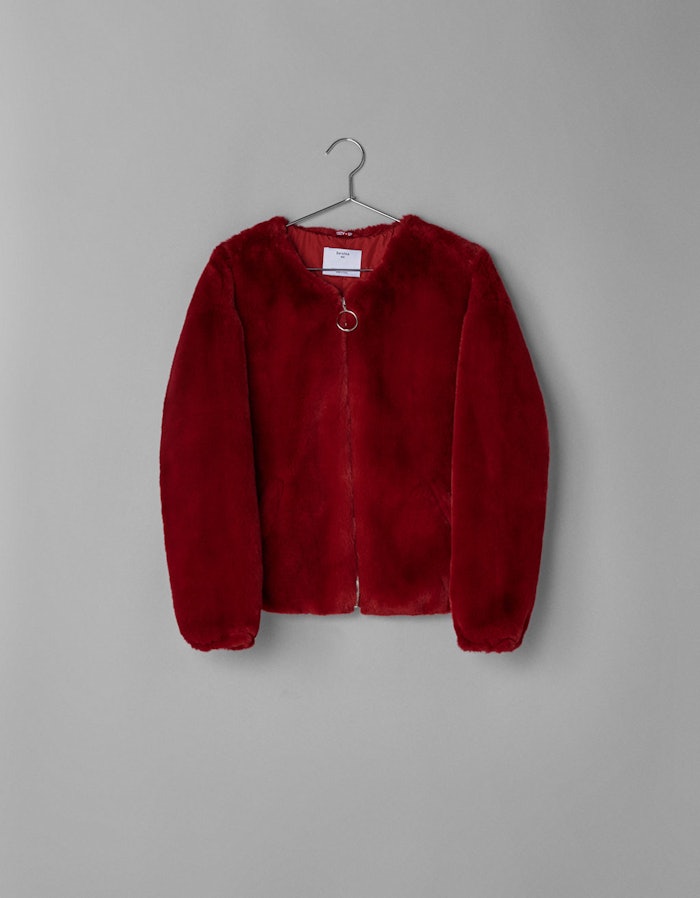 Faux fur jacket
$50
Bershka
Not all fur coats have to be oversized. This little red jacket fits snugly and would look amazing with jeans and patent heeled booties.
Something Navy
Hooded faux-fur coat
$120
Mango
The best part about this coat is it's uber fuzzy hood. Ultimate warmth.
Teddy Love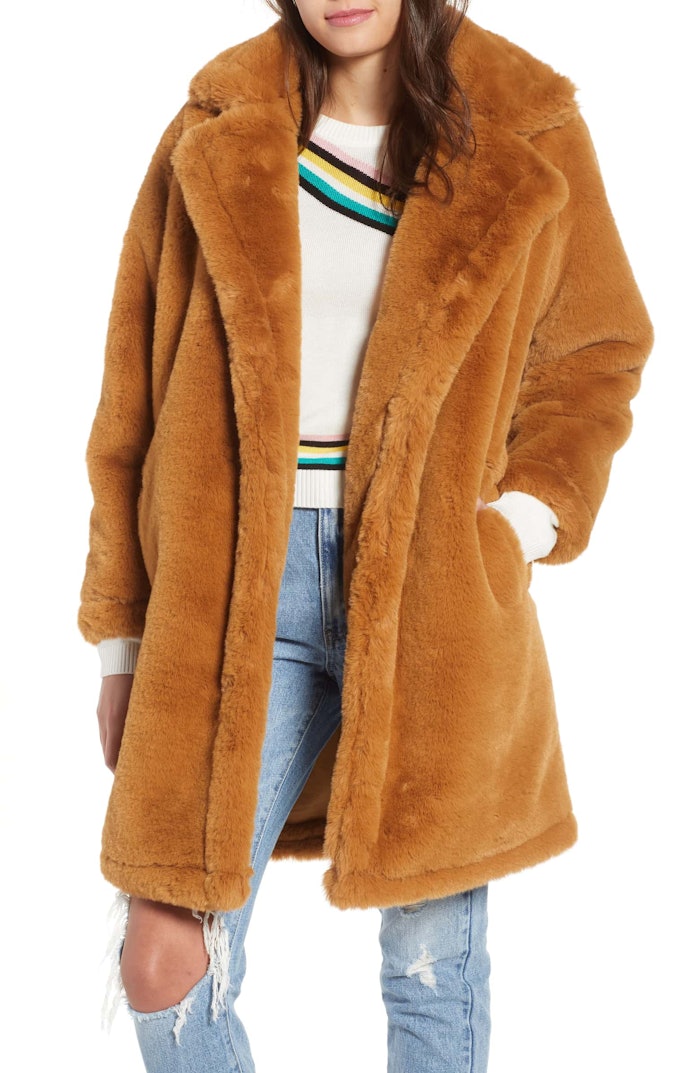 Faux Fur Teddy Coat WOVEN HEART
$105
Nordstrom
Who doesn't want to look like a cuddly teddy all winter long? (*Crickets.*)
Bubble Tape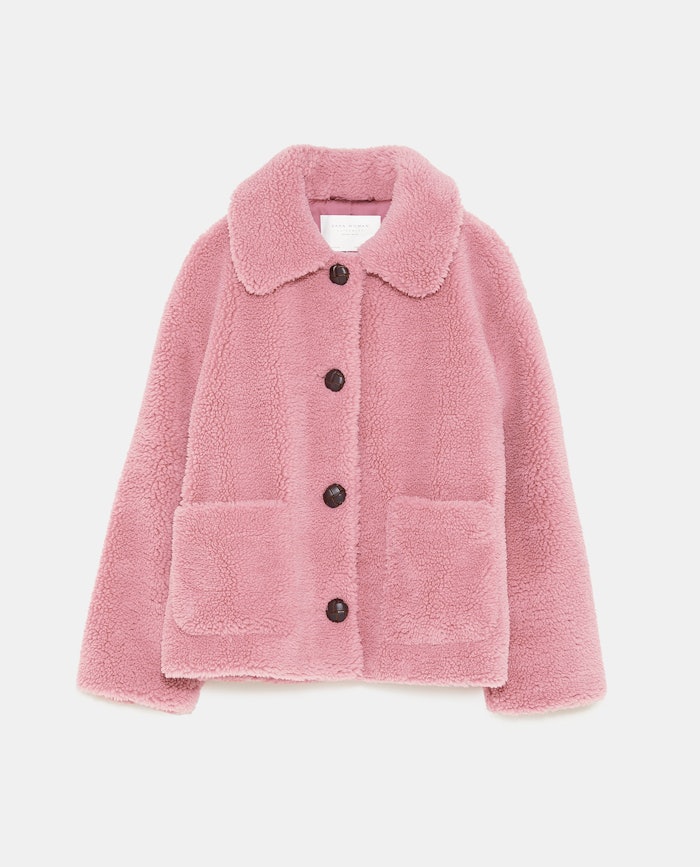 Fleece Jacket
$100
Zara
Do you remember that super sweet and sticky gum called bubble tape? This is it in wearable form.
Pink Lady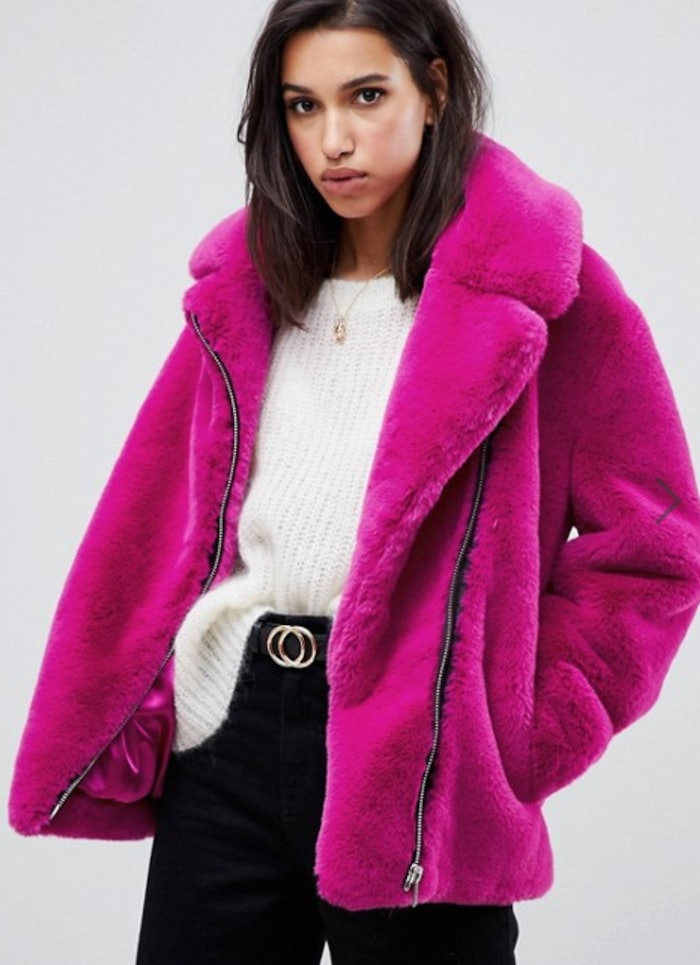 ASOS DESIGN biker in faux fur
$135
ASOS
A fuchsia fuzzy coat doesn't exactly sound edgy but somehow this one is. I think it's thanks to the black zipper and it's boxy cut.
Source: Read Full Article