G-SHOCK Takes Inspiration From Traditional Samurai Helmets for New MR-G
Casio's G-SHOCK has revealed the latest installment in its high-end MR-G series of shock resistant watches. The new release is named the MRG-B2000SH Shougeki-Maru, and is heavily inspired by the traditional kabuto helmet worn by Japanese samurai.
Alluding to this influence, the bezel has been hand-carved by metalsmith Masao Kobayashi, who has included an image of a dragon climbing to the heavens. The watch also features a pre-aged aesthetic reminiscent of the Shougeki-Maru kabuto helmet. G-SHOCK has used layers of brown and blue ion plating to give the watch a rugged look of rusted steel and navy blue ito odoshi, overlaying plates of armor bound together with blue string.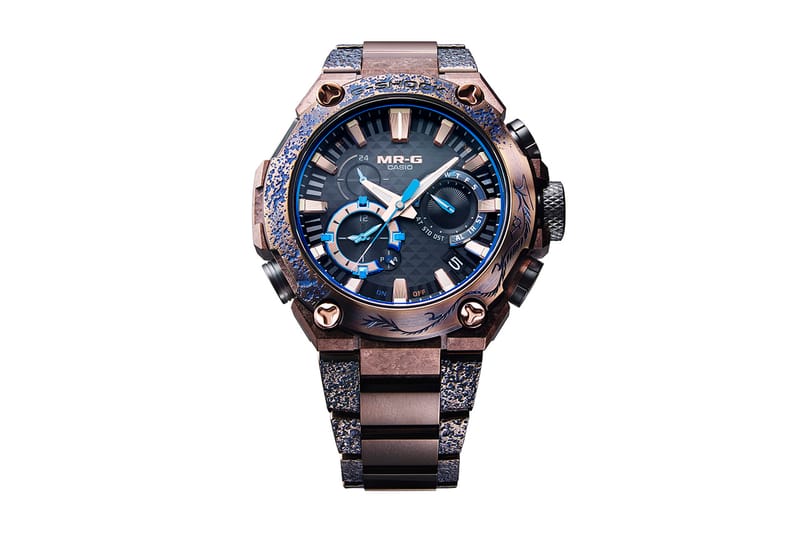 Along with its high-quality aesthetic design, the MRG-B2000SH can also be paired with a smartphne through Bluetooth, as well as receiving radio wave time calibration signals, meaning that it can automatically adapt to different time zones.
Only 400 of the watch are due to be made, with each one priced at £7,400 GBP (approximately $9,720 USD). The RG-B2000SH Shougeki-Maru is due to arrive on the G-SHOCK web store soon.
In related news, Carhartt WIP recently linked up with G-SHOCK.
Source: Read Full Article