Gigi Hadid has responded to criticisms that she appeared in "blackface" on the cover of Vogue Italia this month.
The US model, whose father is of Palestinian descent, posted a statement on her Instagram story on Thursday after copping significant backlash for the cover, in which she is heavily bronzed and wearing a print featuring depictions of Asian women.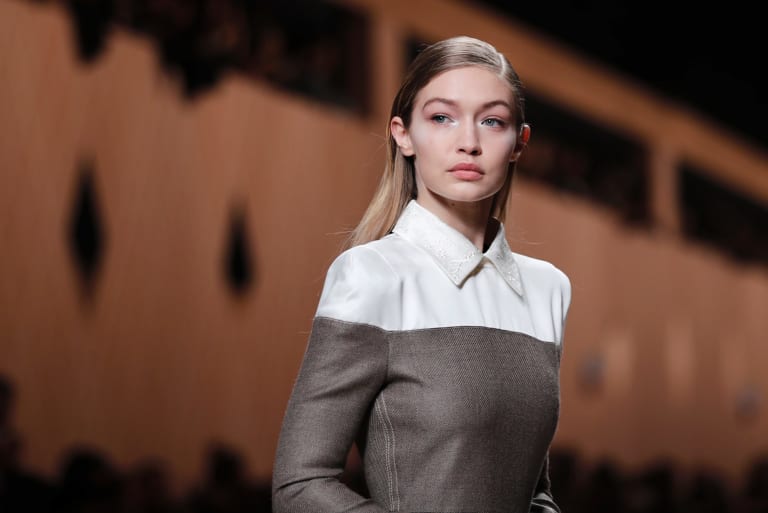 Gigi Hadid has been criticised for appearing in excessive bronzer on the cover of Vogue Italia.
Posting a paparazzi picture of herself after the shoot, the 23-year-old wrote, "This is a photo of me returning home from shooting my Italian Vogue cover on April 3rd … you can see the level I had been bronzed to on set that day."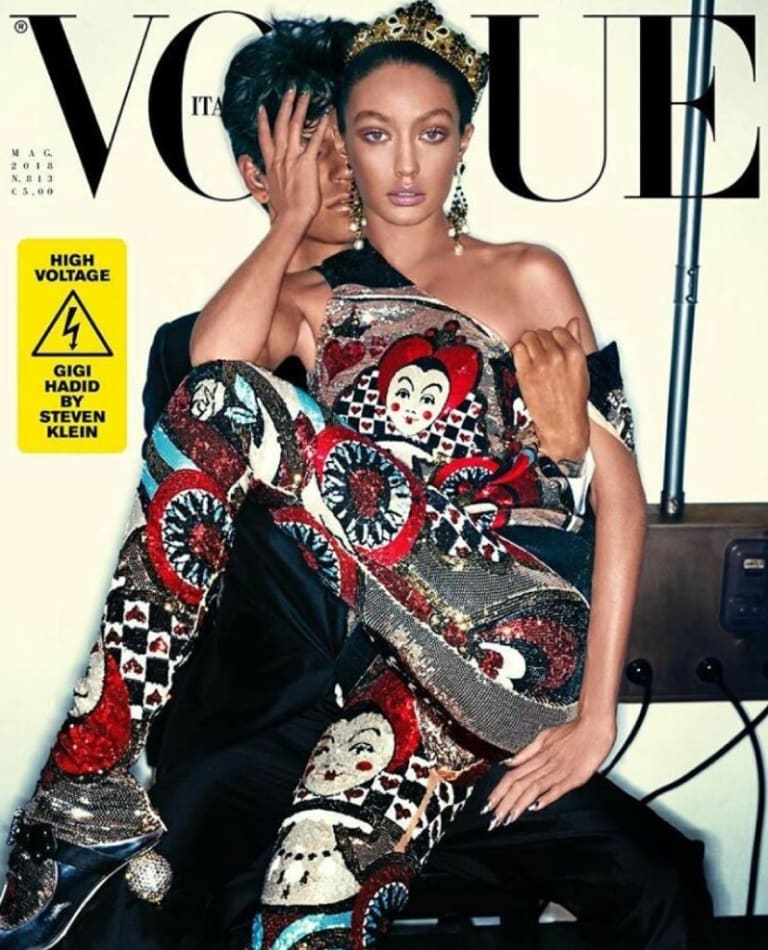 Gigi Hadid on the cover of Vogue Italia.
She continued by alleging her control of a shoot like Vogue was "non-existent in terms of creative direction" and ended "completely when [she] left [the] set".
Hadid wrote that, although she understood "what Vogue Italia's intentions were", the project, shot by Steven Klein, was "not executed correctly".
"I want to address this for those who were offended by the editing/retouching/coloring of the cover," she wrote. "Please know that things would have been different if my control of the situation was different."
She concluded by apologising for "taking opportunities away" from more diverse models.
"I hope this can be an example to other magazines and teams in the future. There are real issues regarding representation in fashion – it's our responsibility to acknowledge those issues and communicate them to work towards a more diverse industry."
After Hadid's comments, Vogue Italia's editor-at-large, Patti Wilson, also addressed the controversy on Instagram. However, she was less apologetic.
"It's a swimwear story," she wrote. "Gigi was meant to look bronze, tan, and gorgeous. Nothing more than that."
When Hadid's cover image was released earlier this week, many social media users remarked on her overly bronzed appearance, with some questioning why Vogue Italia would spend money on such a well-known model only to make her unrecognisable.
However, some queried how a model as successful as Hadid – last year Forbes named her the world's fifth most highly-paid model, earning $US9.5 million ($12.6 million) – would not have final sign-off on the cover.
This is the second time Hadid has attracted accusations of racism while being appearing in Vogue Italia.
In November 2015, the model appeared heavily bronzed and wearing a purple afro in the magazine's pages in a photograph taken by a similarly well regarded photographer, Steven Meisel.
Source: Read Full Article