If you ever wished you had a casual bottle of wine in your purse so you could nip into the bathroom and take a sip, then Gigi Hadid has your back. She's about to make it fashionable to walk around with full sized bottles in your bags. Gigi Hadid accessorized with a Rosé bottle when she went to a gala event, proving that there are no rules in fashion. If something feels right, you should run with it.
Hadid wore an outfit straight from Brandon Maxwell's runway, which was Western-chic in theme this season. Rocking a floor length yellow dress from the new spring 2019 collection, she accented the gown with a clear case bag that carried a full bottle of wine instead of the usual purse trinkets — like a wallet or a phone.
The Brandon Maxwell collection was inspired by Texas, which is where the designer is originally from. He headed to Marfa, Texas to get inspiration, and what he came back with was southern glamour done up Texas style — everything was big, shiny, and colorful, leaning on bright pops of red, yellow, and fuschia.
"The looks here conjured the attitude of Houston or Dallas during the oil boom '80s, a place and time where women really did themselves up, whether they were meeting their girlfriends for lunch at the country club or heading out to a charity gala," Vogue shared. "The decadence of their apparel was an expression of power."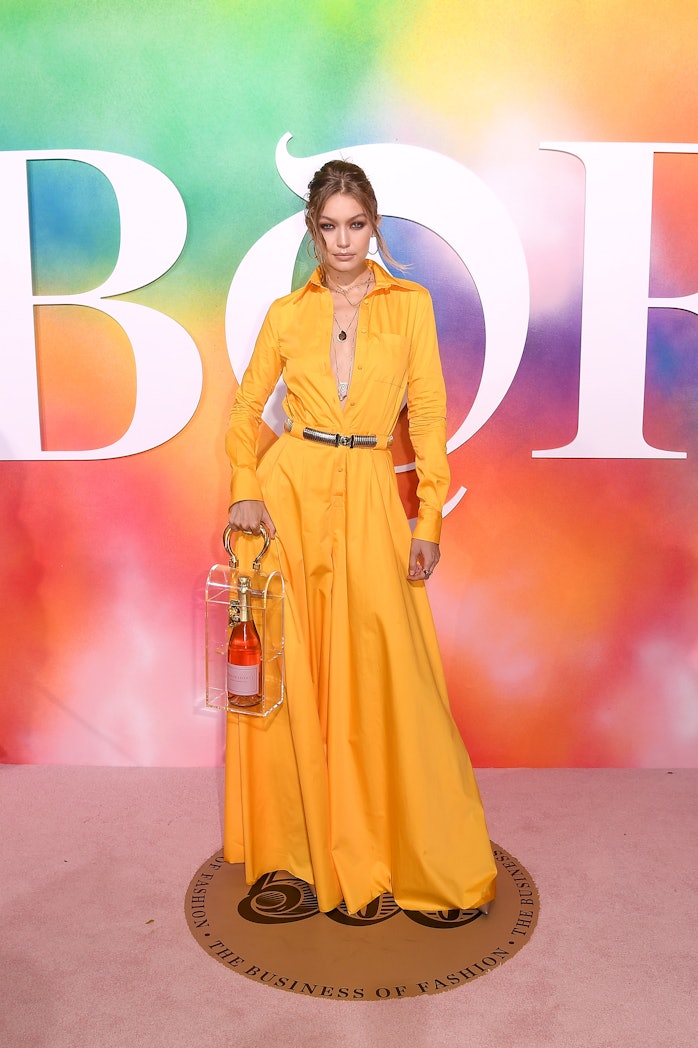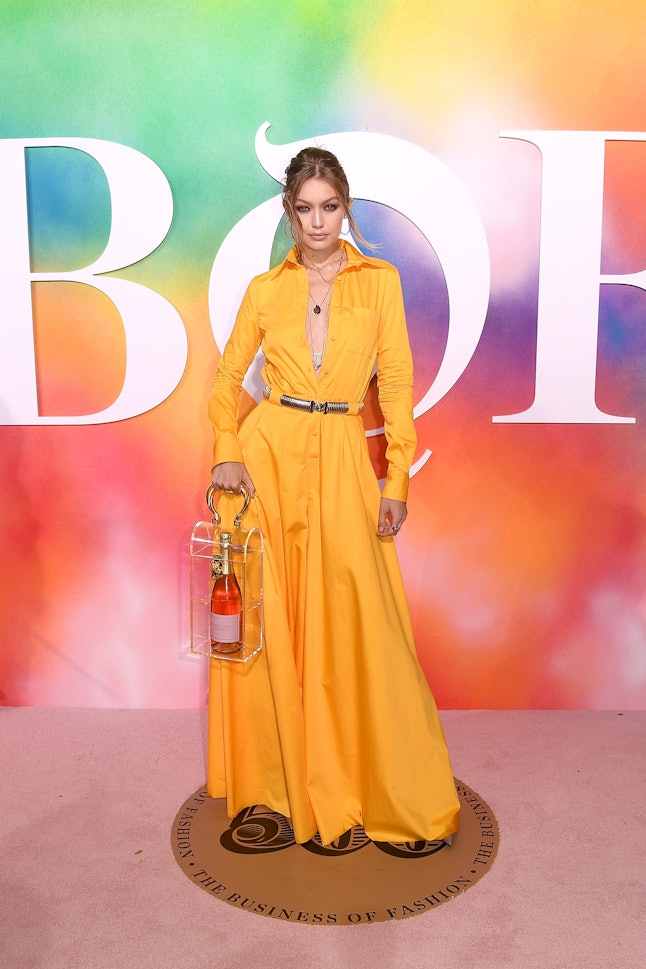 Part of that Lone Star State aesthetic, apparently, is giant hand bags that are clear and show the contents of one's bag. The runway was filled with models carrying different cases, where some were big and circular and carrying cowboy hats, whereas others were more petite in size and held wine. Now that's a fashion move that anyone can get down with.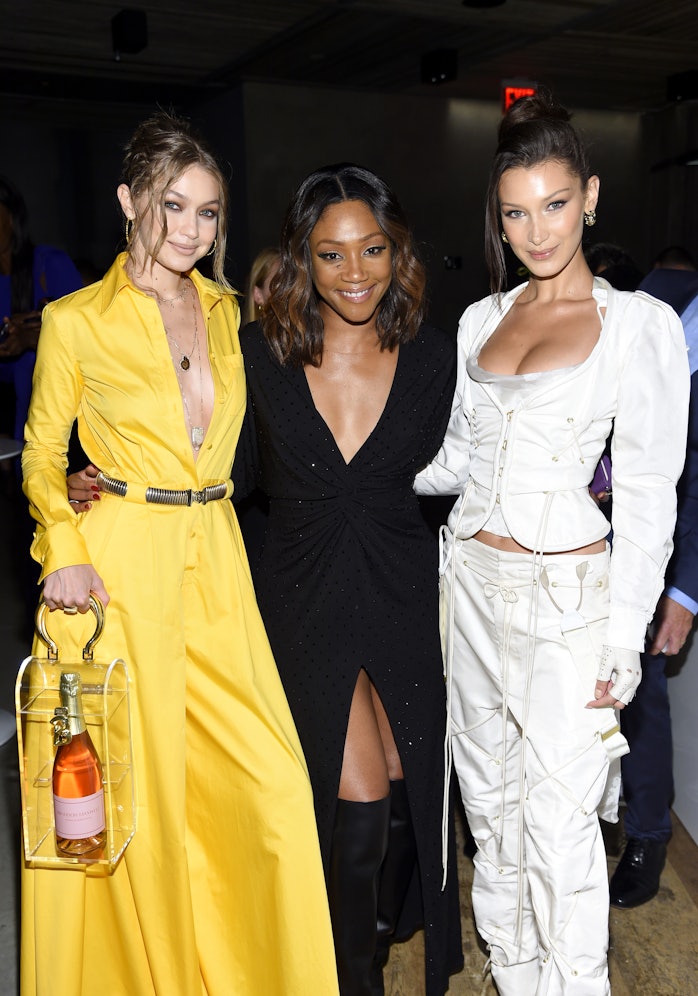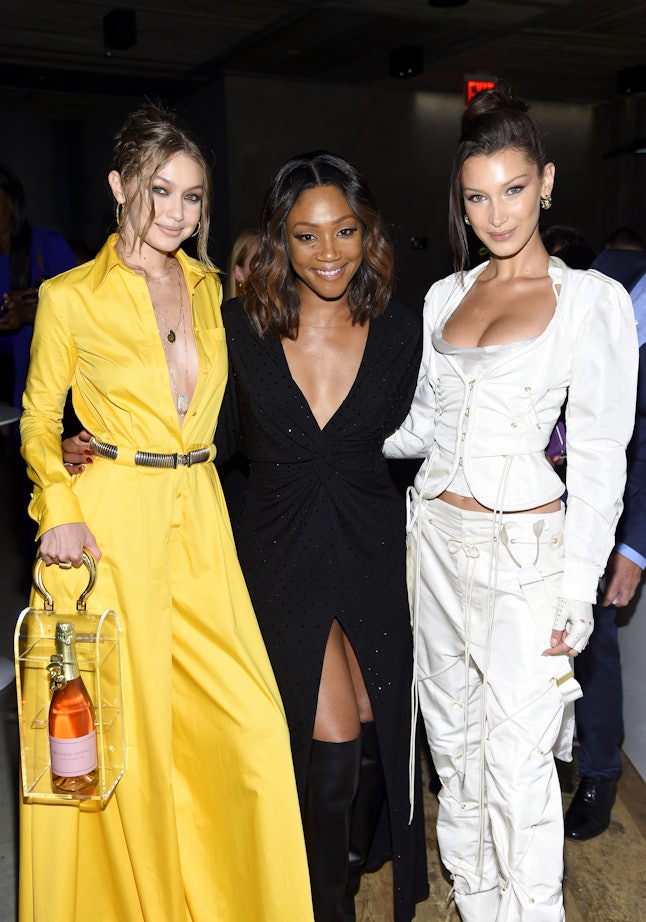 Seeing how Hadid walked that runway, it seems that she picked up a liking to the styling move and wore it out to the #BoF500 gala dinner. The gala celebrated change-makers, activists, and innovators in the fashion industry that are pushing the boundaries of the fashion world and making positive change.
"I think mainstream fashion is heading in a direction where what we see in the pages of magazines and online is starting to reflect the real world more, and I think that's so cool and so inspiring," Troye Sivan told Business of Fashion.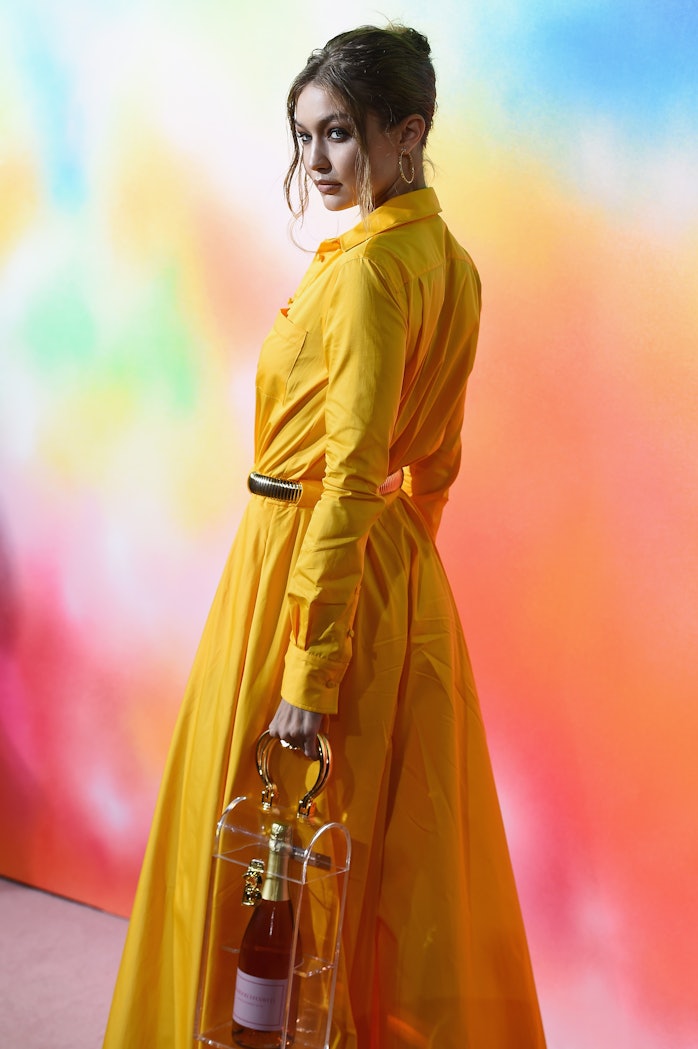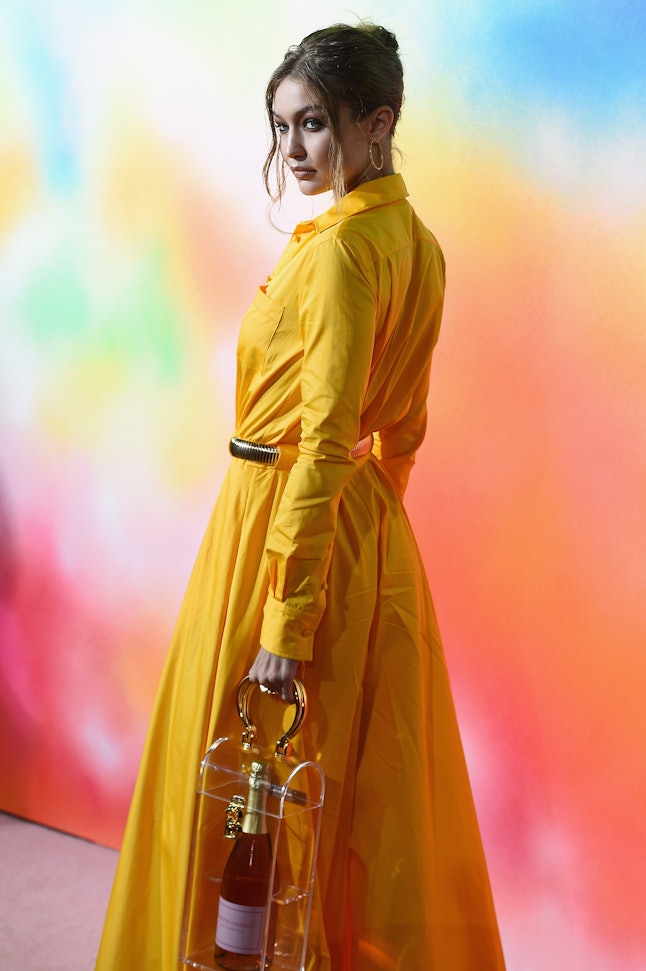 Hadid honored this theme well by stepping out with her purse wine, which is definitely innovative and boundary pushing. Wearing that style was also a great way to honor the designer, Maxwell, who convinced one of his sponsors, Kia, to donate goods and money to the school system in Marfa, showing how a designer could become an activist. After he went to the artistic hub to gather his inspiration, he realized that the financial gap between the community and the artists was sizeable, and he wanted to help fix that and give back to the place that inspired his collection.
Here's to hoping that purse wine catches on an becomes the newest big fad.
Source: Read Full Article