Perhaps no one is as on the red carpet is as highly anticipated as Chrissy Teigen. While stars like Beyoncé are looked forward to for their sartorial choices, it's Teigen who's always good for a laugh. Tonight, though, she won't appear, so why isn't Chrissy Teigen at the 2018 Met Gala? The star knows how to drive home that she can slay a red carpet just as well as she knows how to make a joke on Twitter (even if she doesn't really want people to cite her tweets anymore), but her decision to skip the Met Gala seems to be per doctor's orders.
While 2018 Met Gala's "Heavenly Bodies: Fashion and the Catholic Imagination" themed gala would have more than likely result in Teigen and her husband John Legend crushing some incredible designer pieces, alas fans will not be granted the opportunity to see it. The reason, however, is so legitimate.
As many fans of Teigen's know, she's currently pregnant with she and husband Legends's second child. Given that the pair live on the West Coast, flying to New York seemed to be a bit of a risk for her as she's later into her pregnancy.
On Twitter, a fan asked Teigen if she would be in attendance, and unfortunately, she's going to MIA on the red carpet. However, she'll probably be cooking up something delicious in her kitchen (because she's quite the chef) while she watches other celebrities head up the stairs and into the gala.
Some fans want the model to show off what she was going to wear just for fashion's sake.
Others had jokes that were actually kind of hilarious.
Get it? Anna? Like Anna Wintour? People on Twitter have jokes a plenty for the Met Gala apparently.
But ust because Teigen isn't attending the 2018 Met Gala doesn't mean that her fans are unable reminisce about some of her previous looks. Honestly, at this point, she's kind of a Met Gala pro, and she's got more than enough former dresses to get you through tonight without her presence. Though her hilarious tweets and gif-worthy reactions will undoubtedly be missed.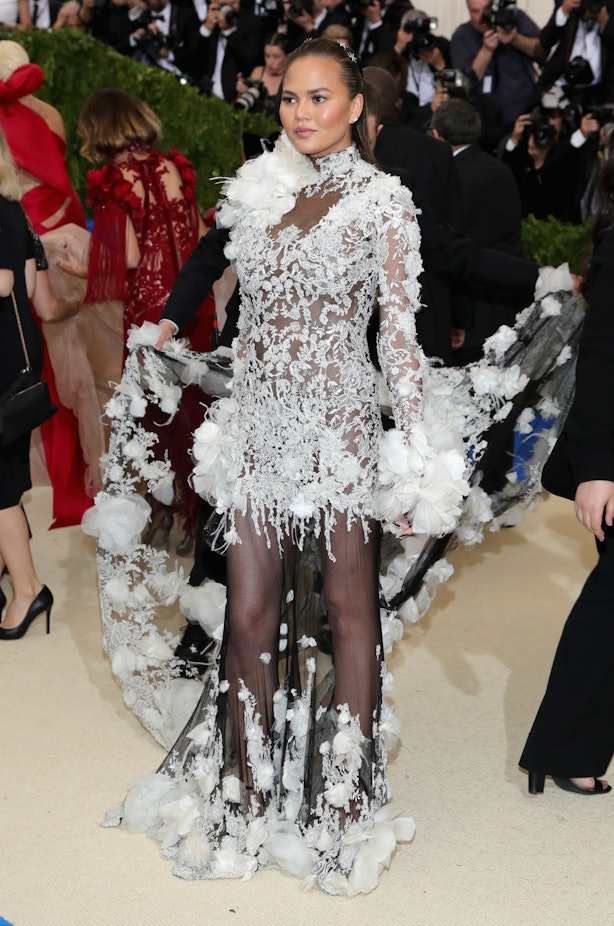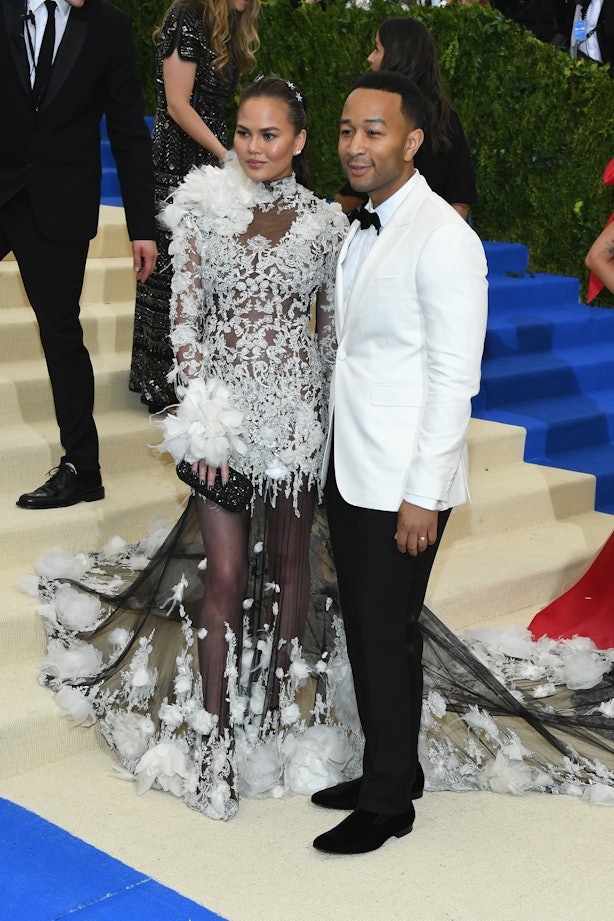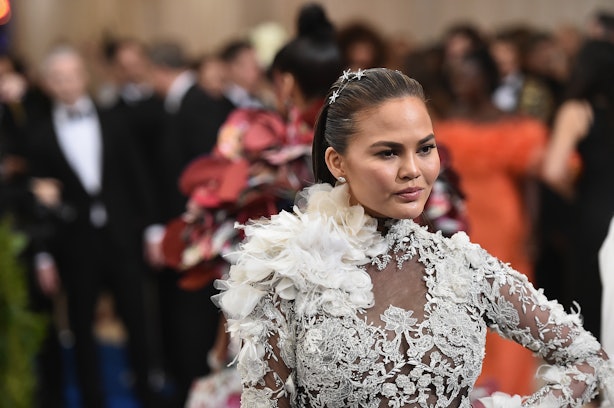 Clearly, Teigen knows how to rock a red carpet with her fashion and beauty game, so not seeing her tonight shouldn't sting quite as much. While she won't be beaking rules and participating in an illicit bathroom selfie with the likes of Kylie and Kendall Jenner, here's hoping she chooses to live tweet the event and keep everyone on their toes.
Source: Read Full Article