Dinners have turned into text-fests, while brunch can morph into a 100-shot photo shoot. Simply put, we're addicted. The quick fix? Put that phone on airplane mode. No distractions = more real conversations.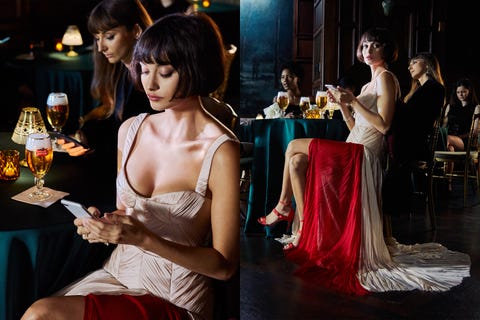 Why Don't You Put Your Phone Down?
Breakups are hard…but in this case, necessary. In the feed scrolling, blog posting, tweet-obsessed world we live in today, we sometimes desperately need to take a step back and unplug. We're urging you to tuck those gadgets away and enjoy life In Real Time. Here, an easy no-phones-allowed guide to living your best life. Carpe diem!
Eat It, Don't Gram It
Enjoy the food on your plate instead of agonizing over which angle puts your avo toast in the best light. We promise, that picture's been taken before, and no one really cares anymore.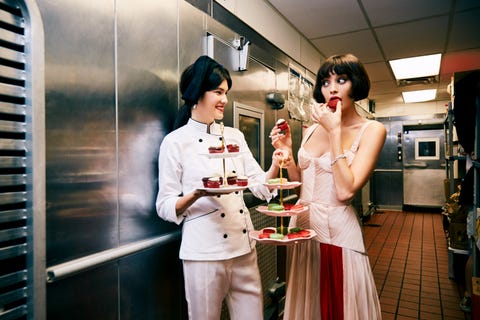 Get Out of Your Comfort Zone
That doesn't necessarily have to mean grabbing a bell(wo)man to push you around hotel halls (unless that's your thing), but it could mean taking a dance class, starting a book club, or learning to paint. There are an abundance of ways one can broaden their horizons, and beautifully, many mean putting down your glowing rectangle and focusing on something more interesting.
Shop Your Wardrobe
Play dress-up and slip into a bygone era when the kind of touch that mattered was a perfect fur collar or soft satin—not the buzz of your phone against your hip or the ticks of typing on an iPhone. (Bonus: Nostalgic, vintage purses and pocket-less retro dresses weren't designed with your big old smartphone in mind. Leave it behind!)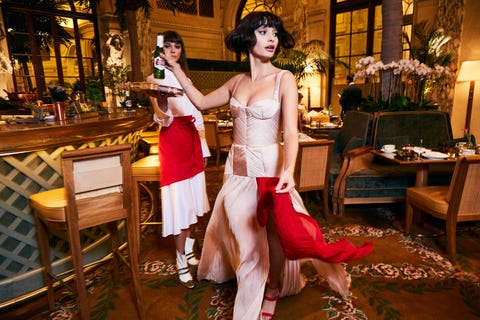 Have a Drink (or Two) With Your Friends
Don't let modern distractions get in the way of taking in the moments that matter—like a great drink with your crew. By pocketing gadgets and savoring a beer with friends, you're already taking a huge step toward a life well-lived. Glue lips to your glass, instead of eyes to your screen.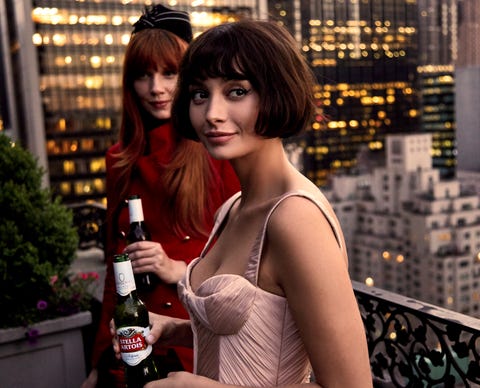 Stay Up for Sunrise
This isn't hard to do in the city that never sleeps. Find a roof, sit back and experience breathtaking skyline hues. The best part? You can do it all while that phone is charging downstairs… far, far away.
Special thanks to The Plaza, Styled by Liz Cabral
Taylor wears dress by Bibhu Mohapatra
Source: Read Full Article