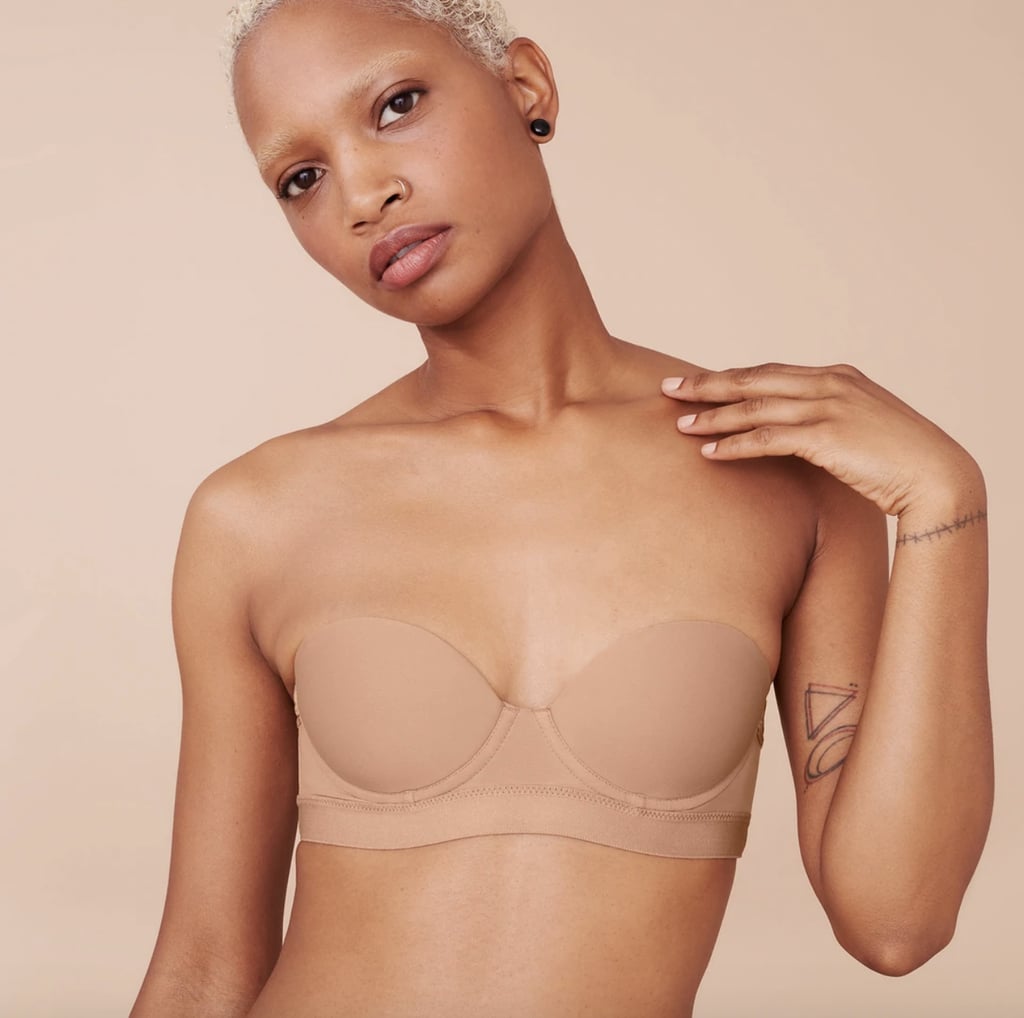 I Found the Strapless Bra I've Been Searching Over a Decade For

As POPSUGAR editors, we independently select and write about stuff we love and think you'll like too. If you buy a product we have recommended, we may receive affiliate commission, which in turn supports our work.
Finding the right bra, no matter your bust size, can be a challenge. I have a small bust, and switch between wearing cami-like silhouettes, nothing at all, or cupped bras. Finding cupped or underwire bras for me can be difficult. Sometimes I'm a A or B cup, and sometimes I can't fill them out at all. A few years ago, I tried the brand Pepper, who makes specifically designed bras for those with smaller busts, and it quickly became my go-to. The brand makes a wider range of sizes for every type of small bust. These extra sizes, and the smart design, helps it so you won't get that annoying open gap up top.
Its classic bra is one of my favorites, so to my delight, I couldn't wait to try its newest MVP Multiway Strapless Bra ($60). For as long as I can remember, finding a strapless bra in an A cup has been nearly impossible. When I found ones that "fit" they would either fall, crease, or leave an open gap on the top that's visible through my shirt.
What makes Pepper's so good? The design of course. It has a thicker band that can tightly fit to your body, without being so compressing that it leaves a mark, while doing a good job of staying put. The cups are made smaller, but smooth, so I can easily fill them out and it even gives the right amount of cleavage on the top.
I can wear it under tanks, sweaters, t-shirts, or pretty much anything. It feels so comfortable, I don't even realize I'm wearing a strapless bra sometimes, making it a real winner. To make it even better it comes with adjustable straps that you can wear any way you like, criss-cross or regular. It's truly an investment piece worth the money. Keep reading to shop its color choices and try one for yourself.
Source: Read Full Article