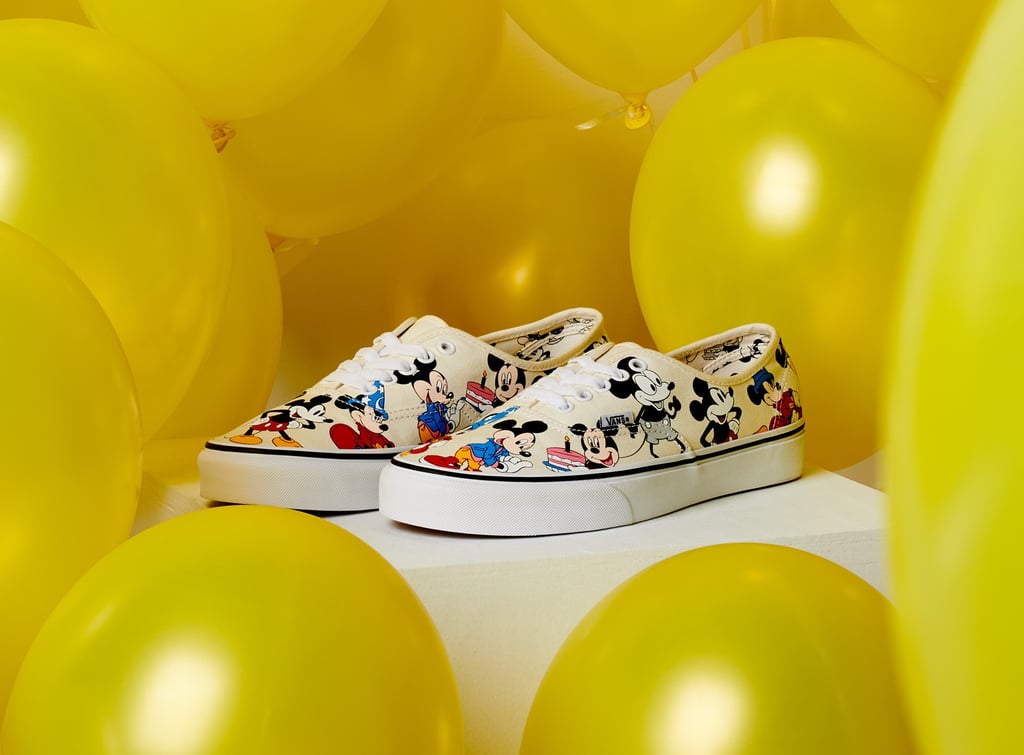 I Hope You're Ready to Splurge, Because Disney Unleashed Another Vans Collection

Vans and Disney are at it again. After joining forces last month to release a collection commemorating Mickey Mouse's 90th birthday, the brands have collaborated once more on a Mickey Through the Decades range. The line will celebrate how the beloved Disney mascot has evolved in the near-century since his inception, and it's set to include a special-edition pair of sneakers, a hat, and a long-sleeved tee. All three of the items are adorned with Mickey Mouse illustrations of years past, so now you have a few more things to go along with those Minnie Mouse sneakers you splurged on a month ago.
The new collection will officially be available to shop at Vans stores and online on Nov. 16. Take a look at a few of the campaign images ahead.
Source: Read Full Article