Gigi Hadid gives her boilersuit a moto-racing edge.Credit:AP
Living between two houses can be a double-edged sword, as any transient girl on the go will tell you. There's the heady days of new love, when you still close the bathroom door and ask before raiding the fridge.
Then there's the perpetual overnight bag and anticipating what you may feel like wearing in 24 hours' time. It's exhausting – and heavy. And by heavy, I don't mean emotionally taxing, I mean actually weighty.
Enter the boiler suit, the one-and-done answer to my relationship-inspired wardrobe dilemmas.
Like French-style work jackets and "soft utility" more generally, the boiler is one of the breakout trends of the year. So why now?
After a couple of years of strong lines and military looks, the boiler is emerging as a softer, slouchier version of fashion as armour. Think less Amelia Earhart or Rosie the Riveter, more Rosie Huntington-Whiteley. Like your mother's 1980s' versions from Jag or Prue Acton but with less acid wash.
As The Guardian said of the trend, it's "beyond sex and utility, ultimately fluid, an emblem of classlessness and intent". David Bowie made the boiler a style hero of the 1970s, while even Winston Churchill was a fan in his day.
Victoria Beckham in her 'cheat's' boilersuit.Credit:PA
Co-founders of We Are Kindred Lizzie and Georgie Renkert argue the boiler is a perfect contemporary balance of form and function. "Today, women expect more out of their wardrobes – so this trend of utility and function alongside fashion and style has a really fresh and current feel," the sisters said.
So how to wear it to avoid the inevitable farmer/mechanic/painter jokes? Desiree Deravi of S/W/F suggests rolling up the sleeves and cuffs, and teaming the style with heels and a statement earring for night.
For daytime, Neuw Denim's Victoria Bolton likes layering over a turtleneck and tucked into slouchy boots for "an Isabel Marant, safari-inspired look".

(And if you can't stomach the thought of an all-in-one, do as Victoria Beckham did and team a matching utility-style shirt and pants – no one will know the difference.)
Yet for all the empowerment talk that arises from any garment that obscures the wearer's form, not everyone is a fan, with my editor suggesting the trend ought to be "cancelled".
To see whether a boiler could stand up to the effort test, I wore one in possibly one of the most challenging environments: a music festival. The pluses: if I got hot I could simply tie the top half around my waist, and I felt as though I could traverse the grounds without some of the self-consciousness that comes from wearing a dress or other garment.
So did I feel more empowered? In a way, yes.
The only downside I could find was trying to partially de-robe in a porta-loo every time I had to use the bathroom. But it was still much easier than the time I thought wearing a halter-neck jumpsuit to Derby Day was a good idea. Let's just say it's lucky I don't have a small bladder.
Get the look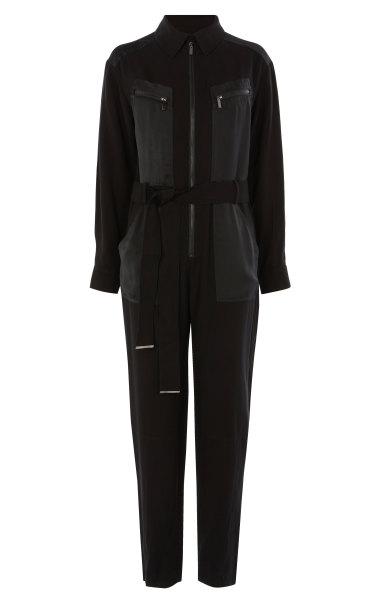 Karen Millen, $425Credit:karenmillen.com.au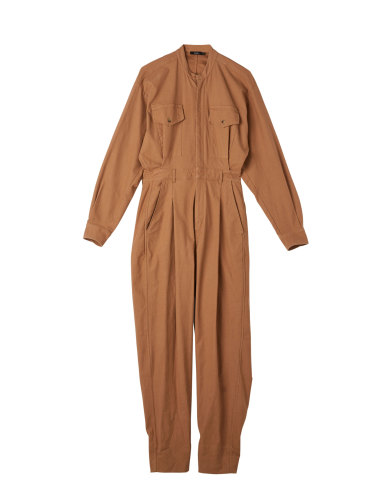 Bassike, $795Credit:bassike.com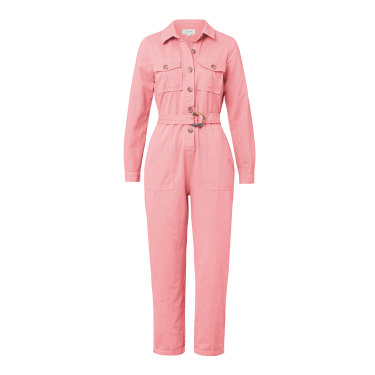 Seed, $130Credit:seedheritage.com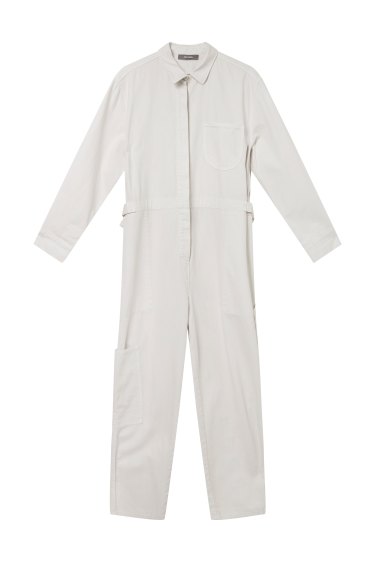 Jac & Jack, $499Credit:jacandjack.com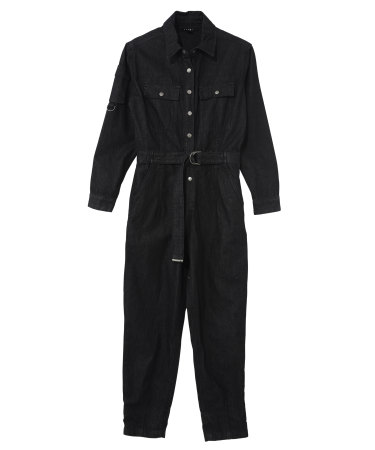 Ksubi, $300Credit:generalpants.com.au
Source: Read Full Article