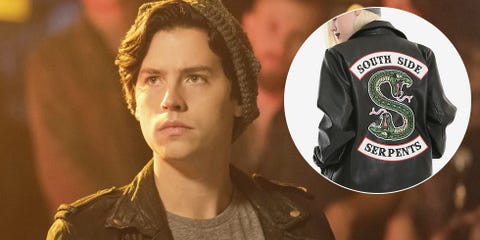 The moment Jughead put on that black leather jacket on the Riverdale Season 1 finale, he basically sold his soul to the devil (well, to a pack of Serpents, technically).
His decision to temporarily take his dad's spot as a Southside Serpent ended up being a horrible idea, but you can't deny that jacket is badass.
I've been searching the internet ever since to find one just like it and thanks to my emo fave Hot Topic, the hunt is finally over.
They just restocked this fan favorite, a unisex faux leather jacket with a Southside Serpents patch that looks just like the real thing.
The best part? It's only $70.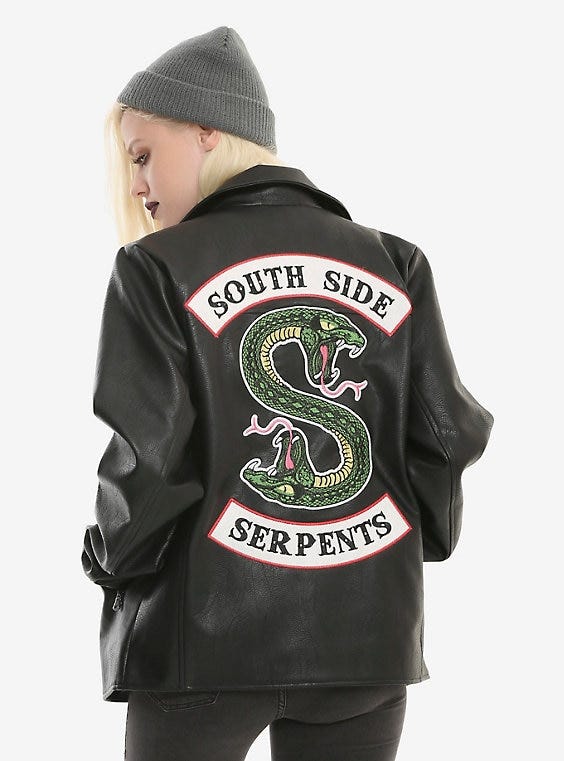 Already have a leather jacket you want to Riverdale-up? Hot Topic also sells a Serpents patch you can stick on.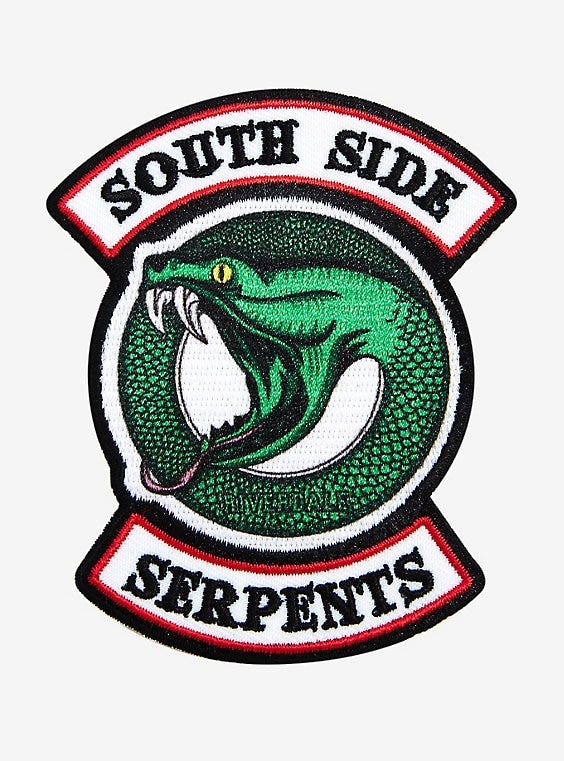 Or if you're more of a Cheryl type of chick, HT also has her smokin' hot Blossom-red Serpent jacket.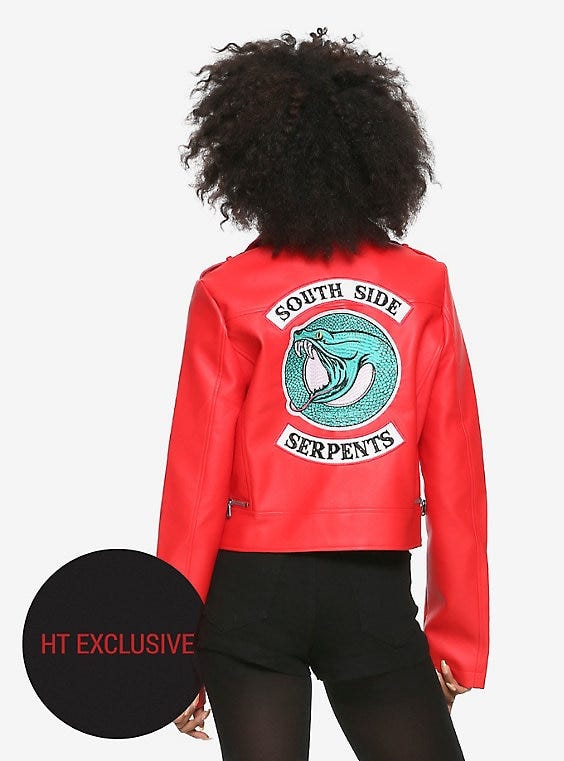 Want more Riverdale merch? Shop our favorites below.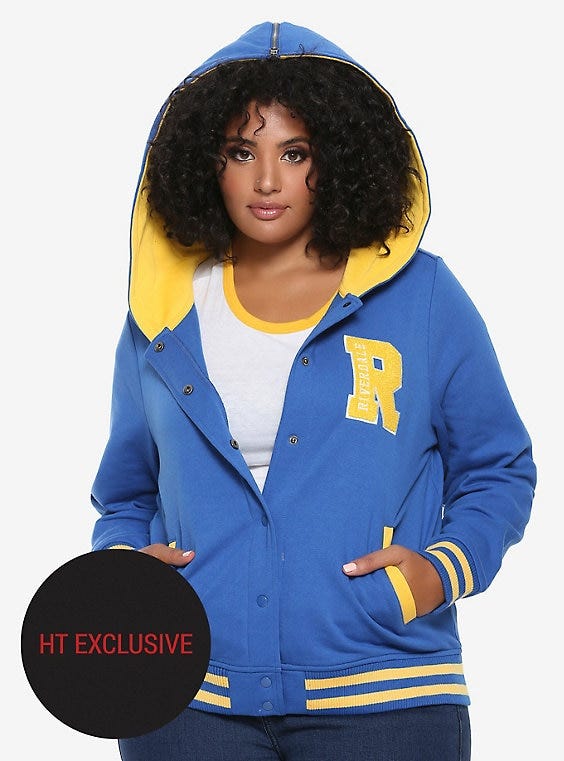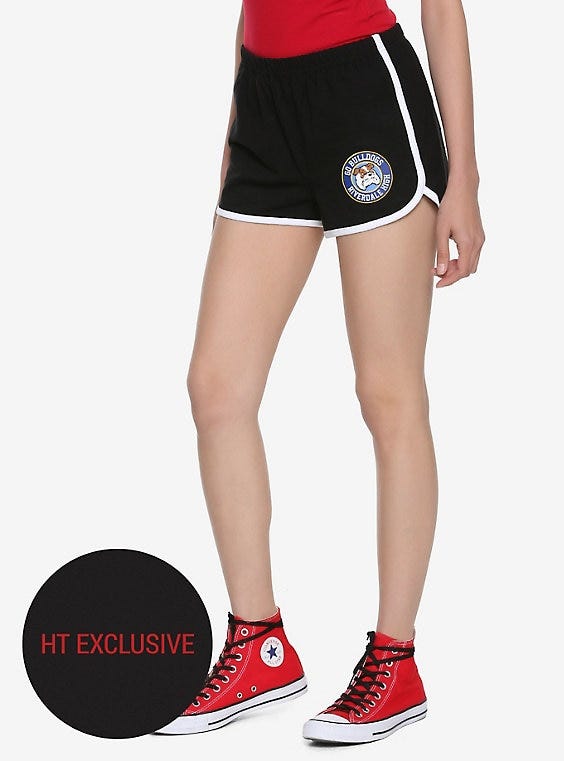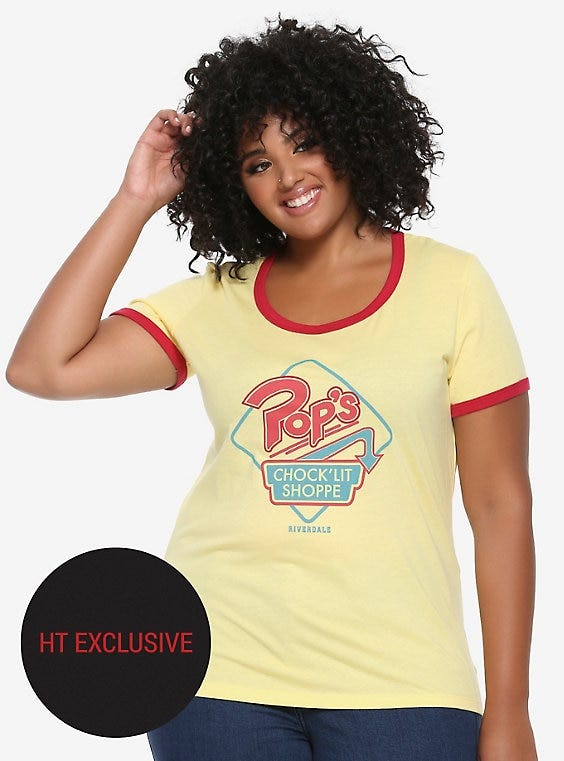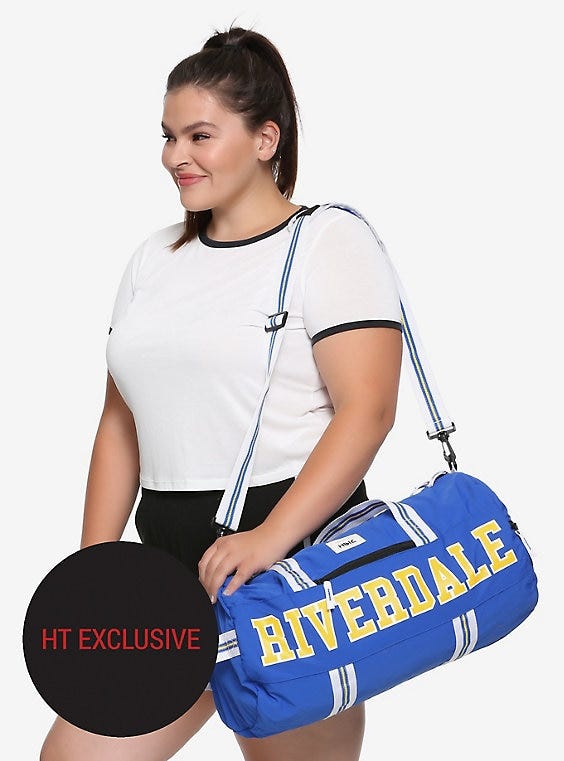 From: Seventeen
Source: Read Full Article