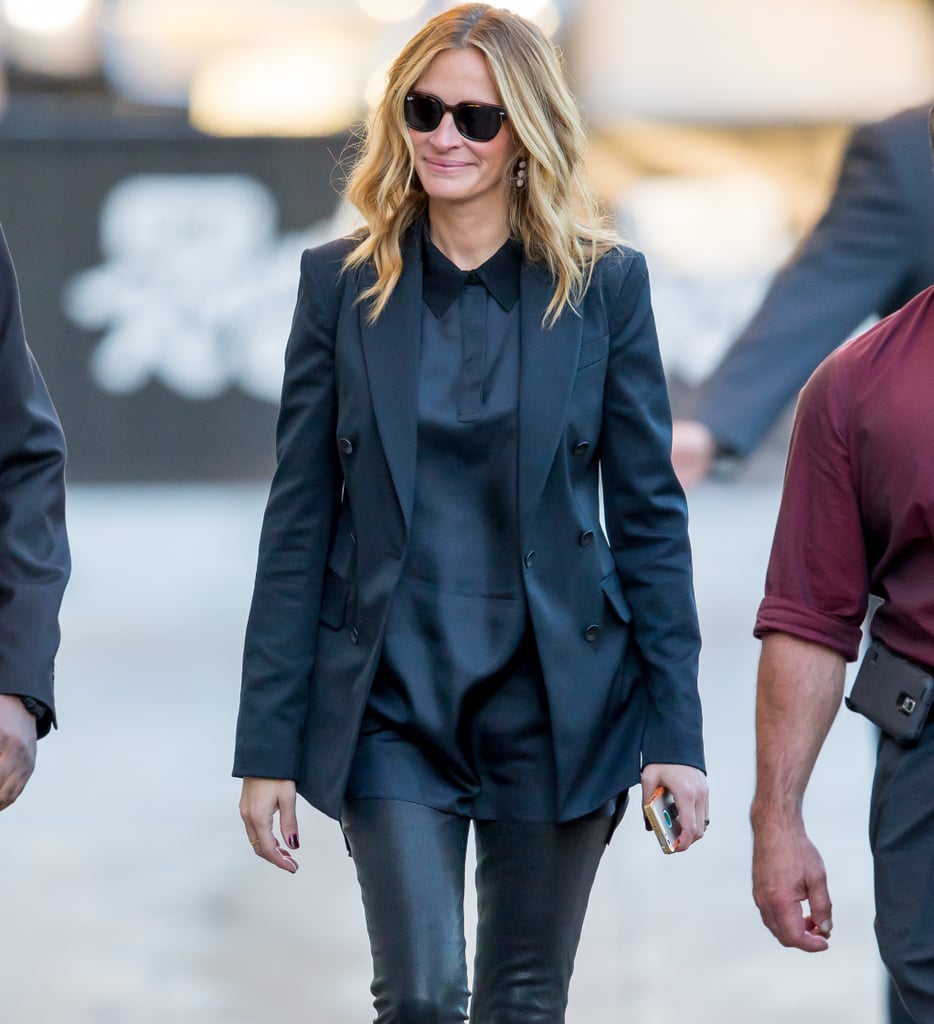 Julia Roberts Has a Street Style Secret Weapon, and It's a Pair of Leather Pants

Julia Roberts may never be able to re-create an outfit as iconic as those she wore in Pretty Woman, and that's no bad thing. Her costumes were just that extraordinary, and she wore them with so much confidence that they still sprout up as Halloween costumes every year. But Julia's got her own thing going on when it comes to red carpet suits and bold power moves (remember when she famously gave up shoes at Cannes?).
We're here to focus on her street style, though, because the actress has somehow managed, with the help of her stylist, Elizabeth Stewart, to cater her off-duty ensembles to the city she's stationed in, brilliantly pairing leather skinnies with graphic tees and blazers in the Big Apple one day, then transitioning to effortless boho separates when she's in LA. Scroll to get a handle on Julia's flawless personal wardrobe, and keep your eyes peeled for even more appearances as she promotes her new TV series, Homecoming, and Ben Is Back, a film that's already garnering 2019 Oscars buzz.
Source: Read Full Article