Kate Middleton Never Breaks This 1 Tradition When It Comes to Dressing Up For Christenings

If there's one thing we've noticed about Kate Middleton's style, it's that she's a huge fan of tradition. The Duchess of Cambridge, who often repeats outfits, was seen at the christening of her third child, Prince Louis. For the joyous occasion, Kate looked down right ethereal in a white Alexander McQueen coat dress which she styled with a matching Jane Taylor headband.
Since the world was still buzzing over how adorable Prince Louis was at the ceremony, we decided to take a look back at all of Kate Middleton's christening outfits. As we admired all of her eye-catching ensembles, we realized that the duchess went ahead and started her own tradition without anyone even noticing!
For each of her children's christenings, Kate only wore shades of white. While there doesn't seem to be a royal rule about wearing this color to christenings, Kate could've started this tradition since white signifies purity and new beginnings. Keep reading to see all of Kate's lovely light outfits ahead.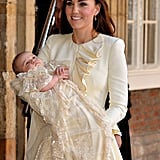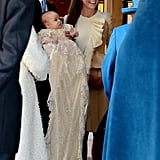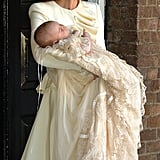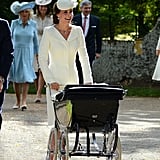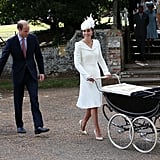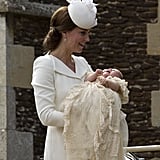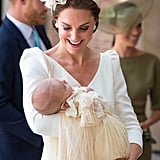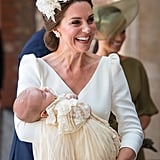 Source: Read Full Article