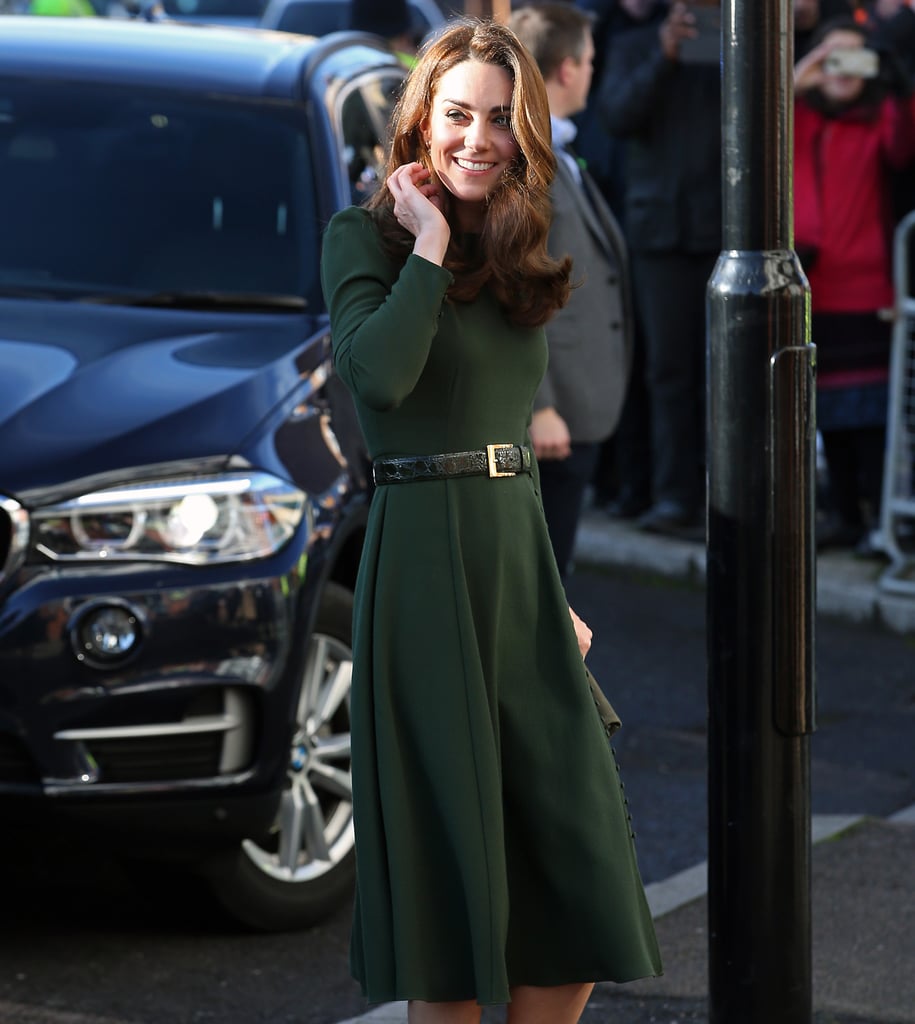 Kate's Classic Green Dress Hides a Surprise When You See It From the Side

A busy month of royal engagements continued for the Duchess of Cambridge on Tuesday as she took a trip to Forest Hill in south London to attend the launch of Family Line, a confidential helpline for families from the charity Family Action. Stepping out on a crisp Winter day, Kate chose one of her signature looks, a smart long-sleeved dress. Her deep green design was from Beulah London, and she accessorized with a pair of deep green suede heels, a clutch bag, and a belt with a gold buckle. At a quick glance, this dress looked like a classic we've seen Kate wear so many times in the past, but it was hiding an extra little detail. The skirt was actually split, fastened with dozens of covered buttons set off-center on the skirt, putting a fun and modern twist on the look.
This is the duchess's third royal engagement in London this month. She first took a trip to a community garden, where she made pizzas and bird boxes with a group of cute kids. The duchess then made a visit to the Royal Opera House, where she saw costumes and met members of the wardrobe department. This time around, she met members of the Family Line team, as well as families who've benefited from their services. Take a closer look at her visit ahead, and see that cozy Winter outfit in much more detail.
Source: Read Full Article