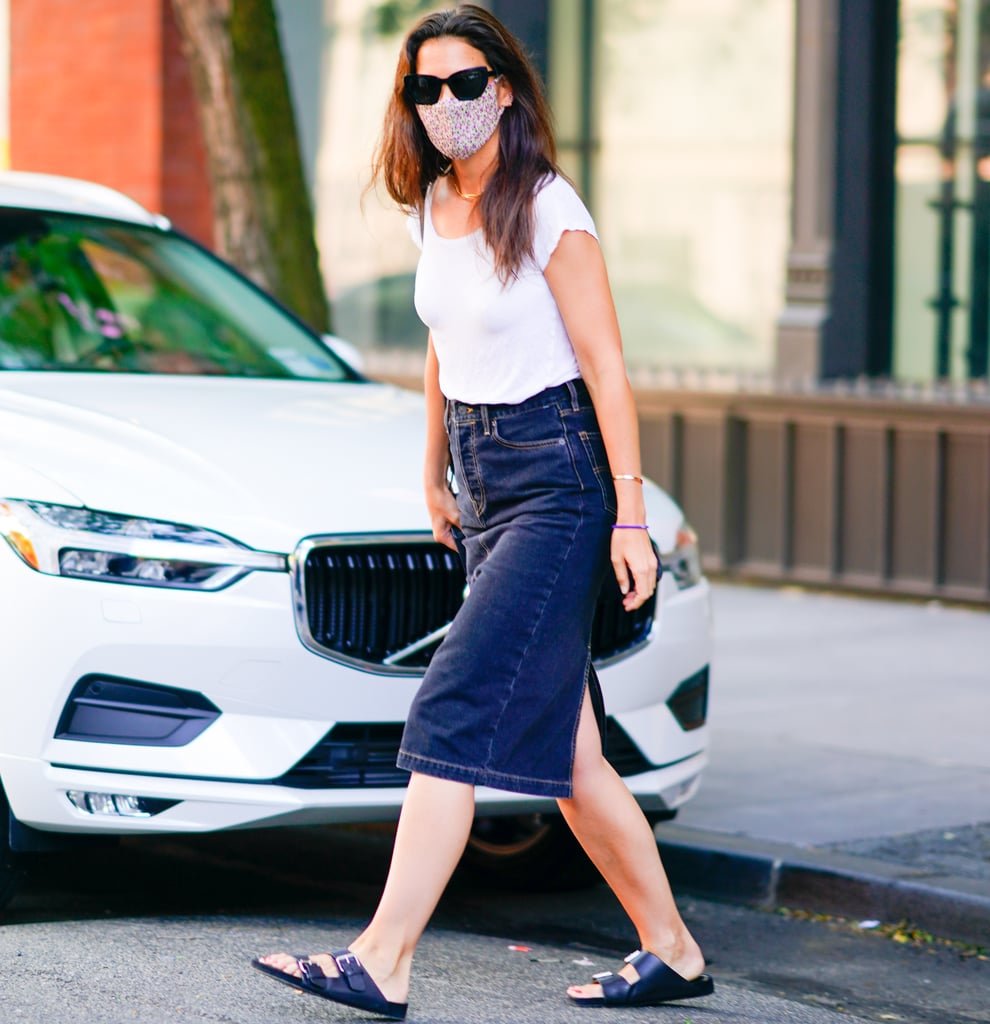 Katie Holmes's Outfit Takes Us Back to Her Dawson's Creek Days of Simple Denim and Slides

Leave it to Katie Holmes to grace us with her effortless street style just when I've been seeking inspiration to get dressed again. The actress, best known for playing Joey Potter on Dawson's Creek in the late '90s/early 2000s, largely sticks to a wardrobe of simple, well-tailored basics and live-in denim. Maybe that's something she's just taken with her through the years, having walked many red carpets in Zac Posen gowns and just preferring something more understated for errands. I certainly don't blame her for that. But her past few outings in New York have sparked serious nostalgia for me in particular.
I love the way Katie slipped into her Birkenstock sandals after tucking a white tee into a high-rise Levi's skirt with a slit at the back. She accessorized with a minimal gold bracelet and choker necklace, dark sunglasses, and a floral print mask. I instantly started combing through the Dawson's Creek archives, sure enough, to find Katie in dark-wash denim, leather slides, and plain live-in shirts. Her hairstyle has barely changed at all. Even though it's been over 15 years since Joey Potter graced our screens, Katie is walking proof that her look reigns supreme — and you should always give a second thought before retiring your Levi's. Read ahead to see how I was inspired by Katie's outfit and what I'm picking up to reconstruct the ensemble piece by piece.
Source: Read Full Article