Katy Perry Took the Met Gala Theme SO LITERALLY
The 2018 Met Gala's theme is "Heavenly Bodies: Fashion and the Catholic Imagination" and, boy, did Katy Perry ever come through with a literal interpretation.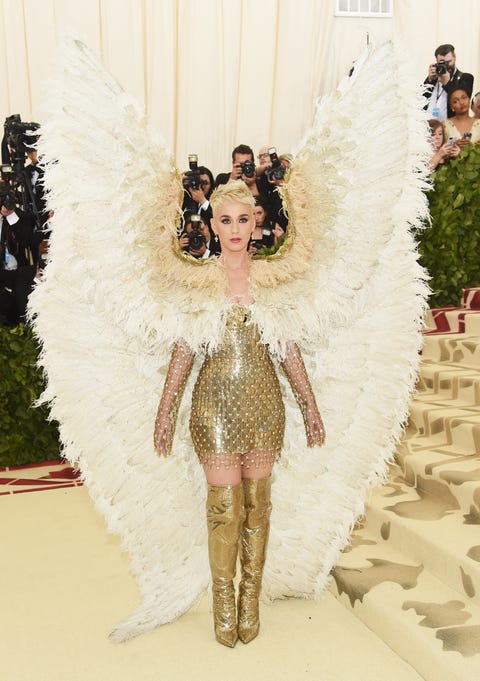 See? She's basically an angel, except for the gold thigh-high boots and mini dress.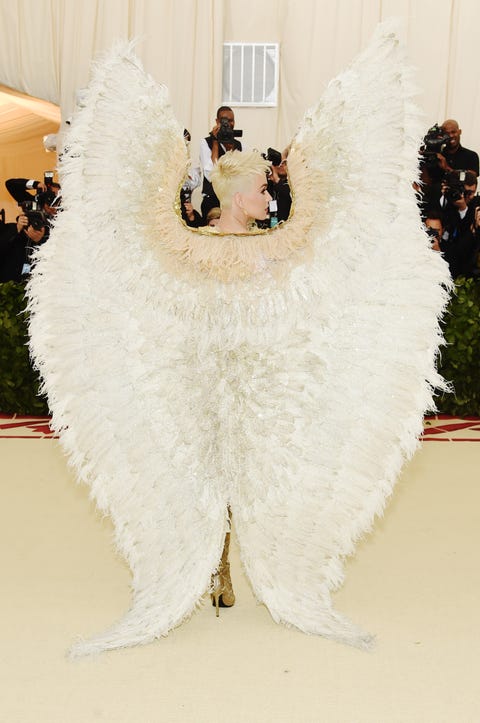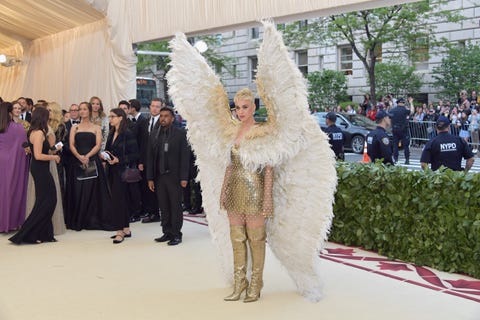 Also, mere earthly vehicles of transportation could NOT contain her fierce, heavenly wings.
Katy Perry doing what your favs can't as usual, SHE F*CKING SNAPPED #MetGala pic.twitter.com/te2EHUVt3p
Quick question, though: Are those wings meant to stay on during the whole night? Like does she have to wear them into the bathroom and throughout dinner and everywhere in between? Just saying, that would get heavy after a while.
Follow Rachel on Twitter and Instagram.
Source: Read Full Article