Kim Kardashian and Kendall Jenner Look All Sorts of Sleek and Sexy at the Emmy Awards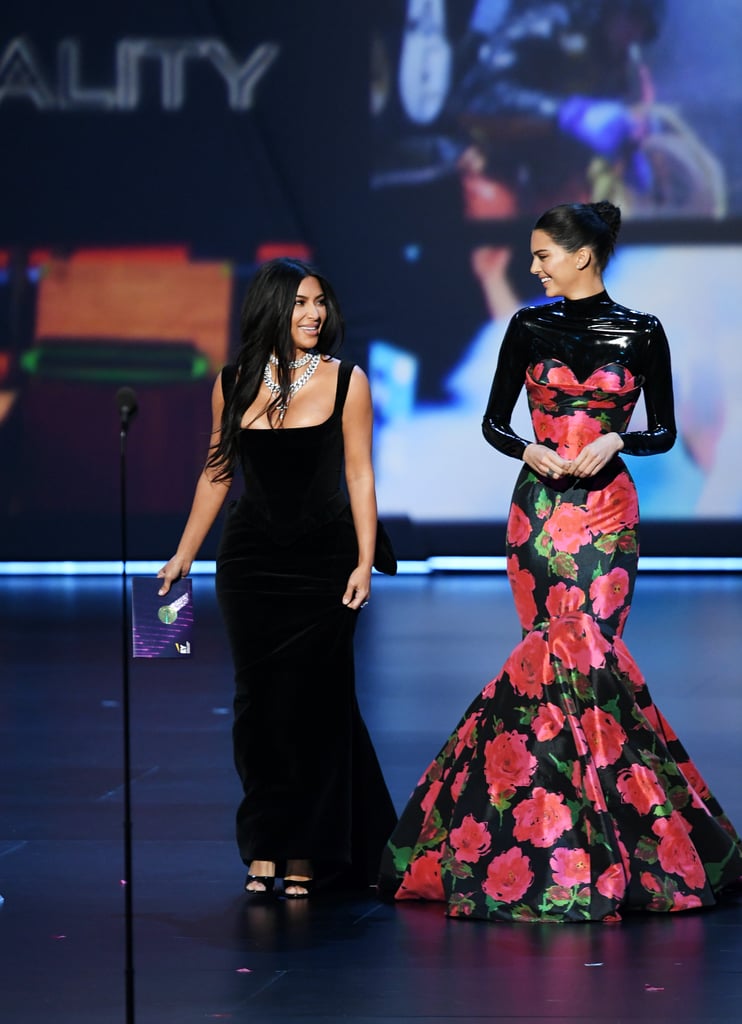 Kim Kardashian and Kendall Jenner turned the Emmy Awards purple carpet into a sisters' night out on Sunday, and they looked damn good doing it. The Keeping Up With the Kardashians stars chose complementary black dresses for the show, each putting their own spin on a uniquely sexy look.
Kim opted for a skintight black velvet dress with a square neckline, ruffled detailing in the back, and layered silver necklaces, while Kendall wore a pink floral gown over a latex turtleneck. Clearly, these sisters know there's more than one way to make an LBD work! Keep reading to see more angles of their Emmys looks ahead.
Source: Read Full Article