Kim Kardashian is always one to watch — whether she is dropping a new beauty product, hitting a red carpet, grabbing grub at a trendy eatery, or turning up at the Met Gala. Kim Kardashian's 2018 Met Gala Dress was liquid gold Versace with cross details embedded into the fabric. The frock literally flowed like gilded, molten lava painted on her signature curves. Her entire look totally channeled Cleopatra. Or is that "Kleopatra?"
She served up a lewk that was a literal representation of this year's theme of Heavenly Bodies and Catholicism — but in a very subtle way. It was also signature Kim K.
This year's gown had a similar silhouette to her 2017 dress, which was straight in shape. At last year's event, Kardashian opted for a simple, off-the-shoulder, and stark white sheath paired with a blunt, center-parted lob. Aside from her Met Gala debut in floral Givenchy, the entrepreneur's style for this event has been somewhat familiar and recognizable.
Also, it's worth nothing that KKW didn't rock a thigh-showing slit, which she has done at three out of five Mets. However, it is indeed refreshing to see Kardashian ditch her recent Yeezy threads — leggings and puffer jackets in the athleisure aesthetic — in favor of getting dressed up and dipped in gold.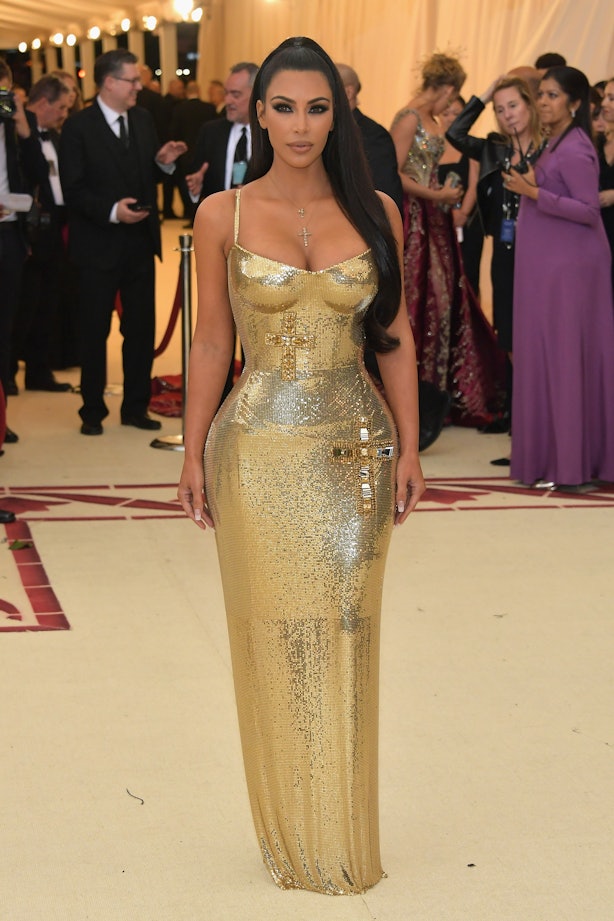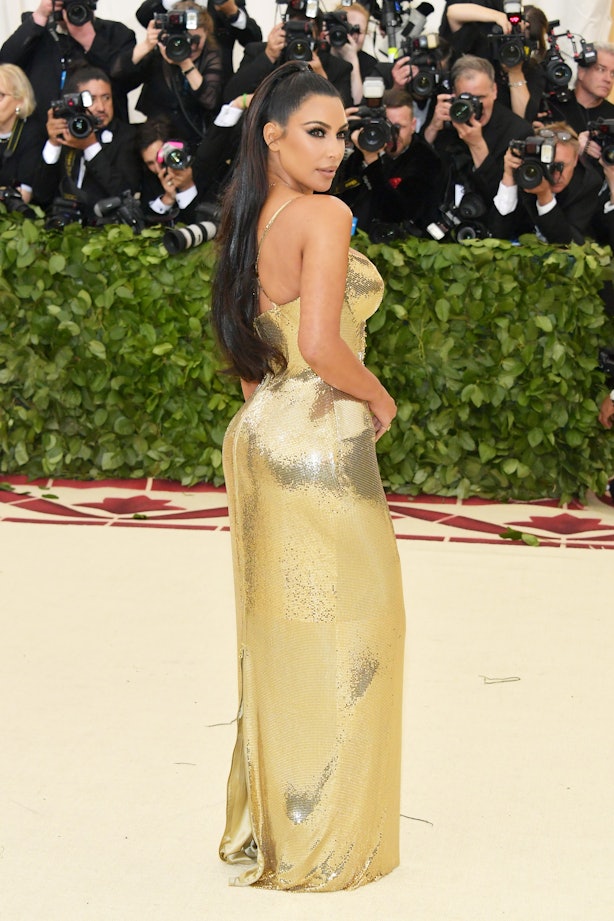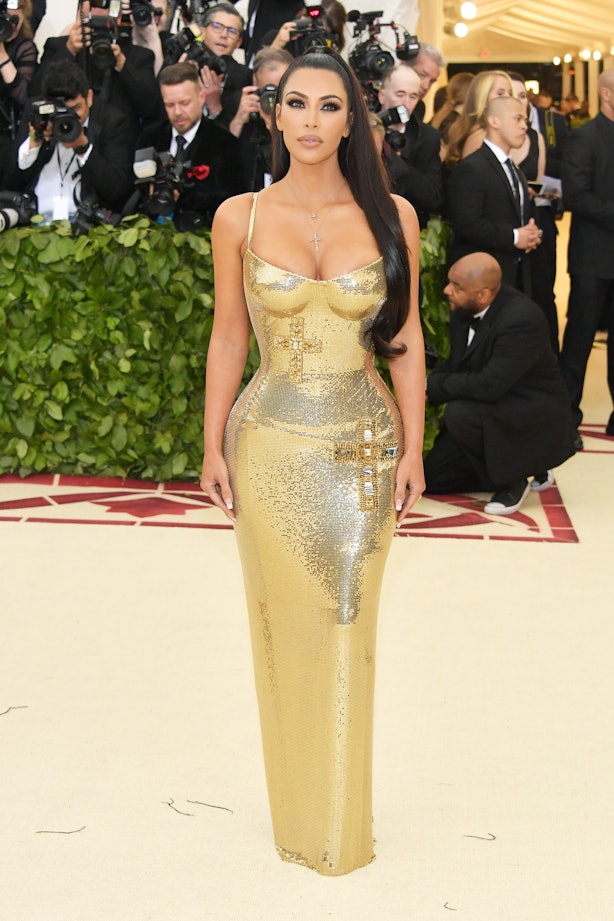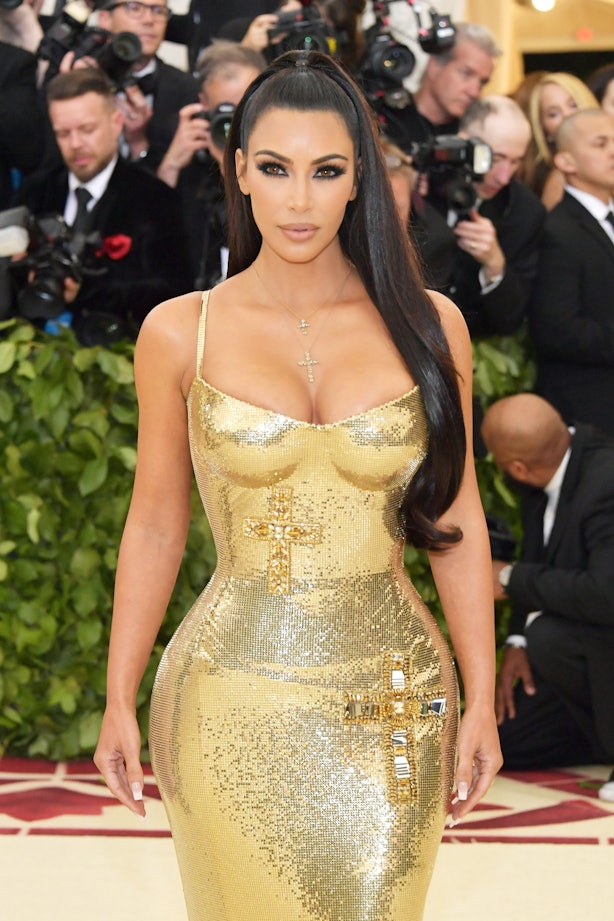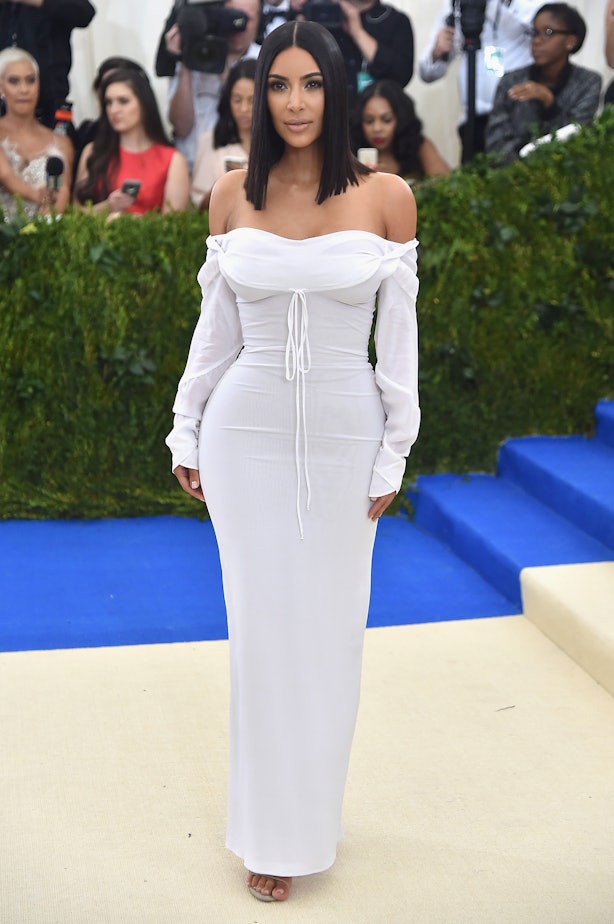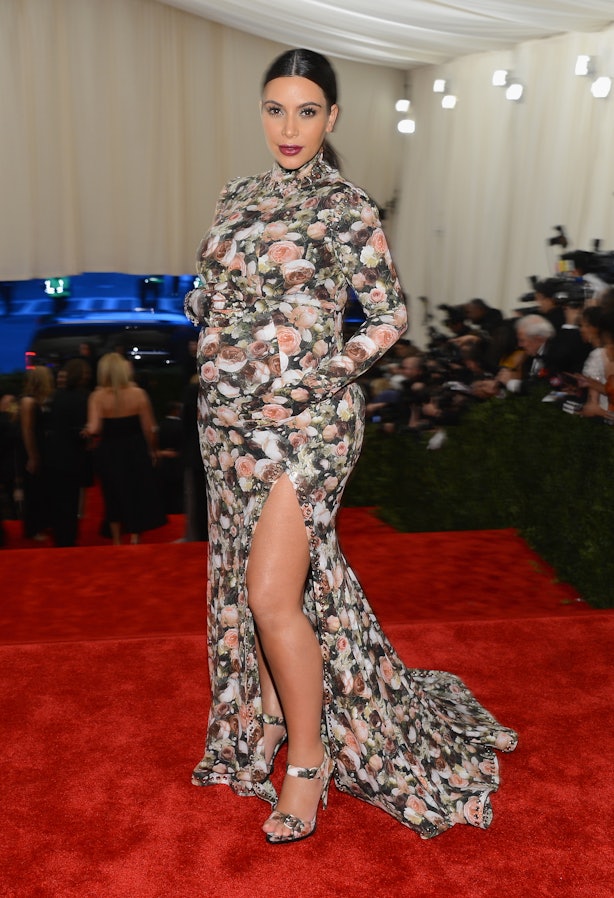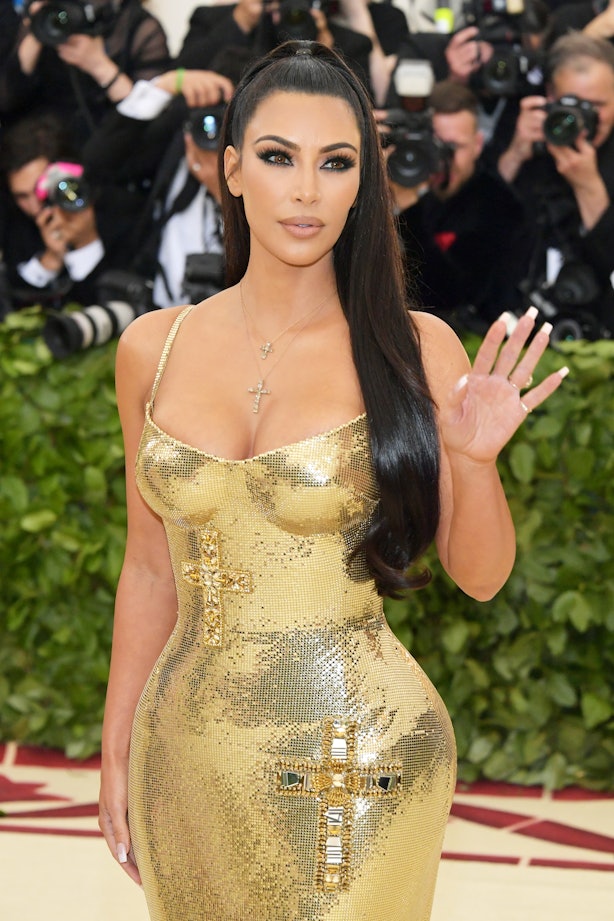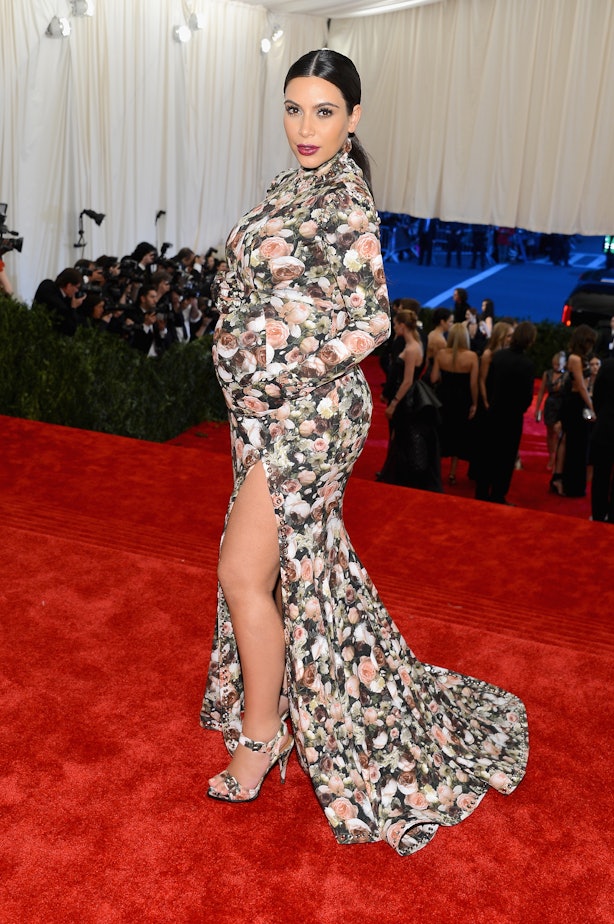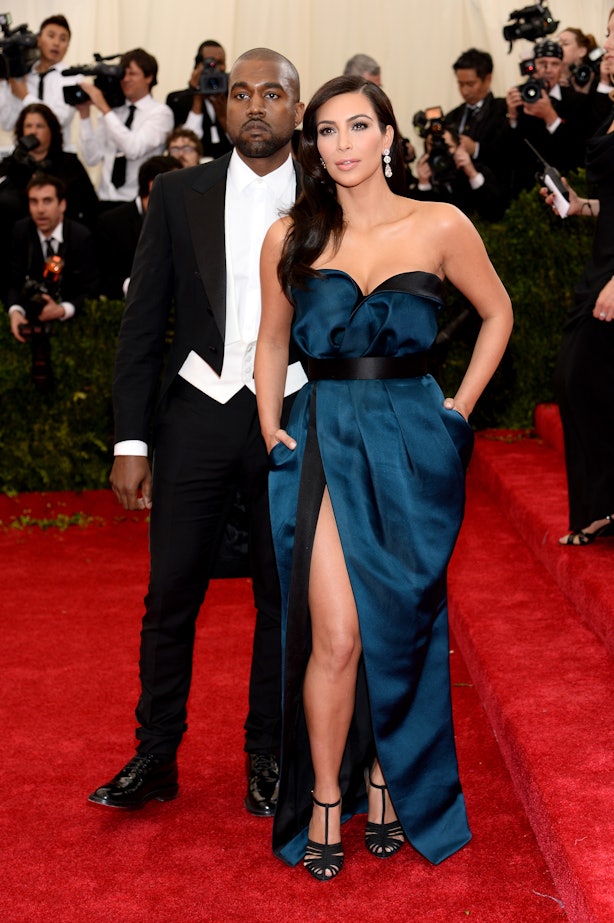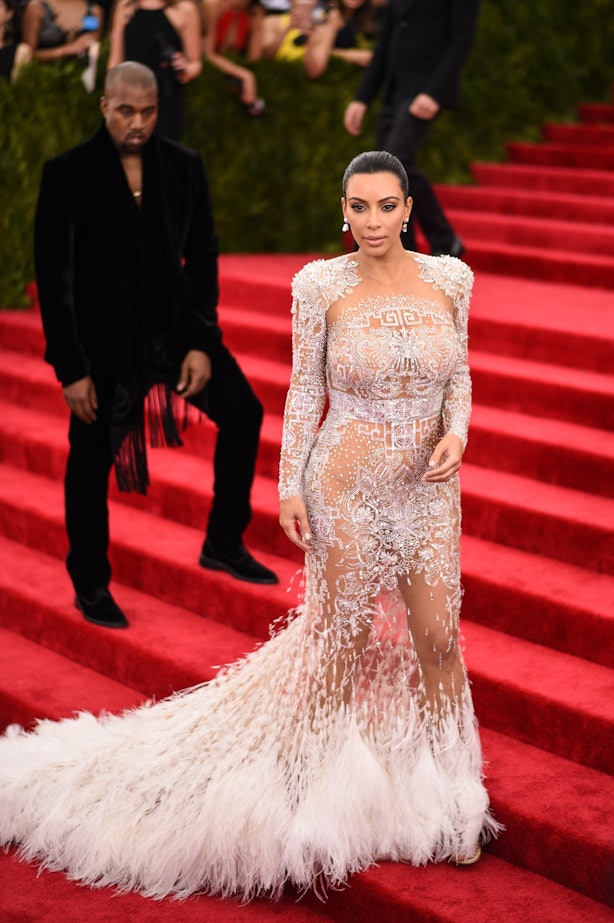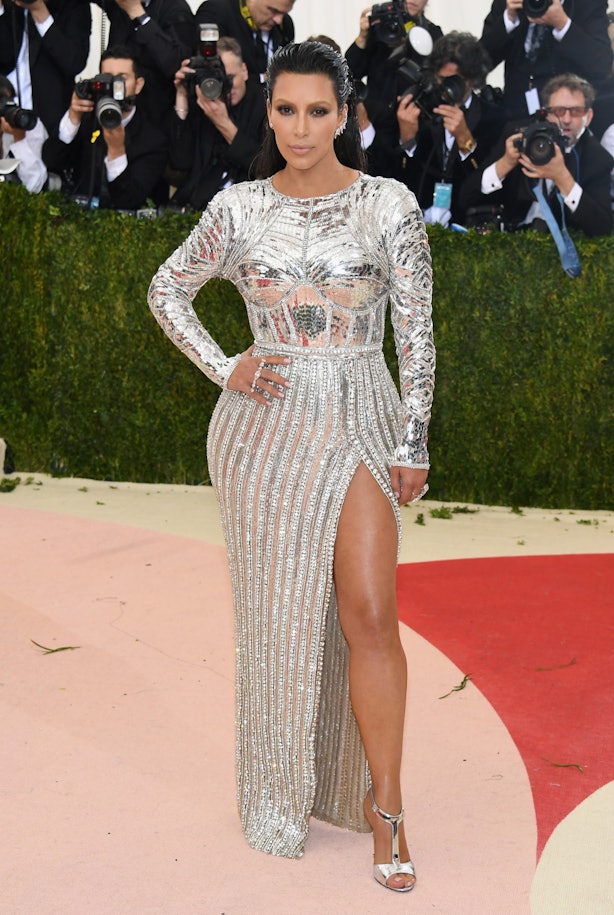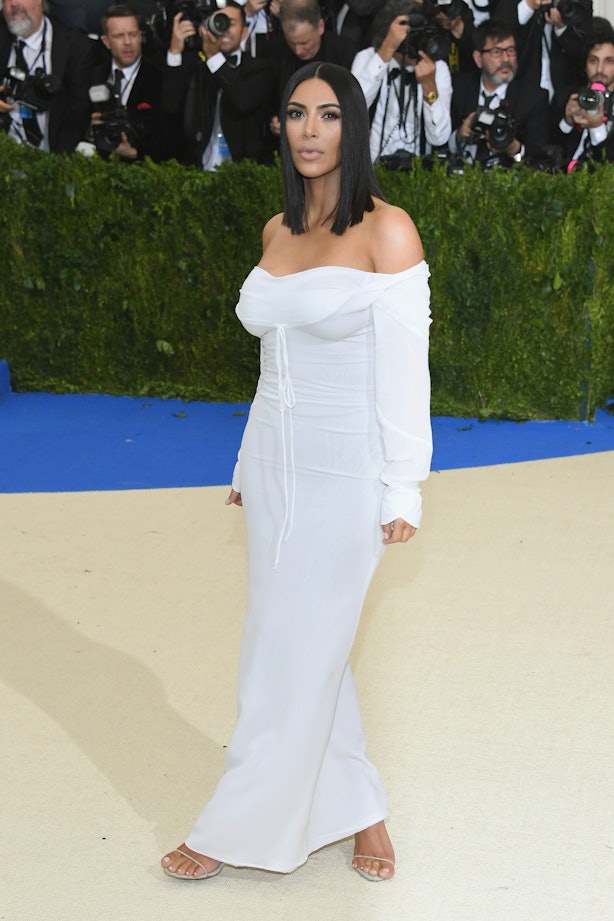 Where does KKW's 2018 Met Gala dress fit in with her previous ensembles? Besides channeling Cleopatra, it was was patently Kim Kardashian.
Source: Read Full Article