When the now-Duke and Duchess of Sussex got married, children were already on their minds. Although Meghan markle hasn't announced that their family is expanding just yet, she does already have a family heirloom in mind. According to People Style, Meghan Markle is saving her Cartier watch for her future daughter. It's not just about the high-end accessory, either. The message behind the watch will teach her future daughter a great lesson.
There are some items that just need to stay in the family, and Markle knows it. She has plenty of high-end accessories that her future children will likely get passed down to them, but her most special one was around even before Prince Harry was.
"I've always coveted the Cartier French Tank watch," Markle told Hello! Magazine in 2015. "When I found out Suits had been picked up for our third season – which, at the time, felt like such a milestone – I totally splurged and bought the two-tone version."
Splurge set aside, there is one little detail that makes the watch super special to Markle.
"I had it engraved on the back, 'To M.M. From M.M.' and I plan to give it to my daughter one day," the now Duchess of Sussex told the publication. "That's what makes pieces special, the connection you have to them."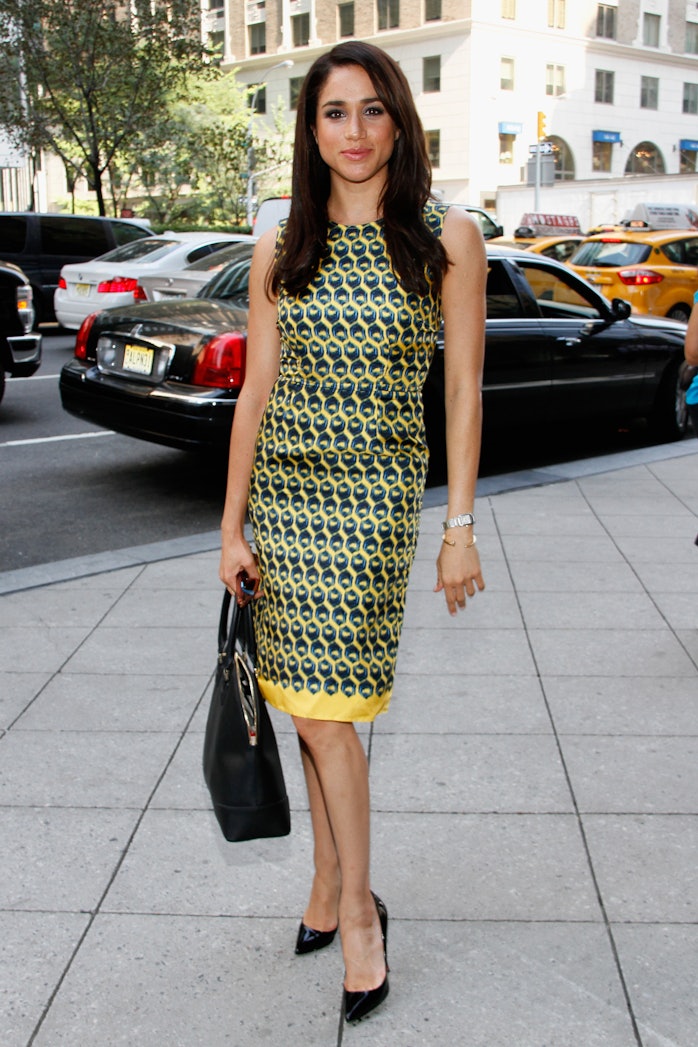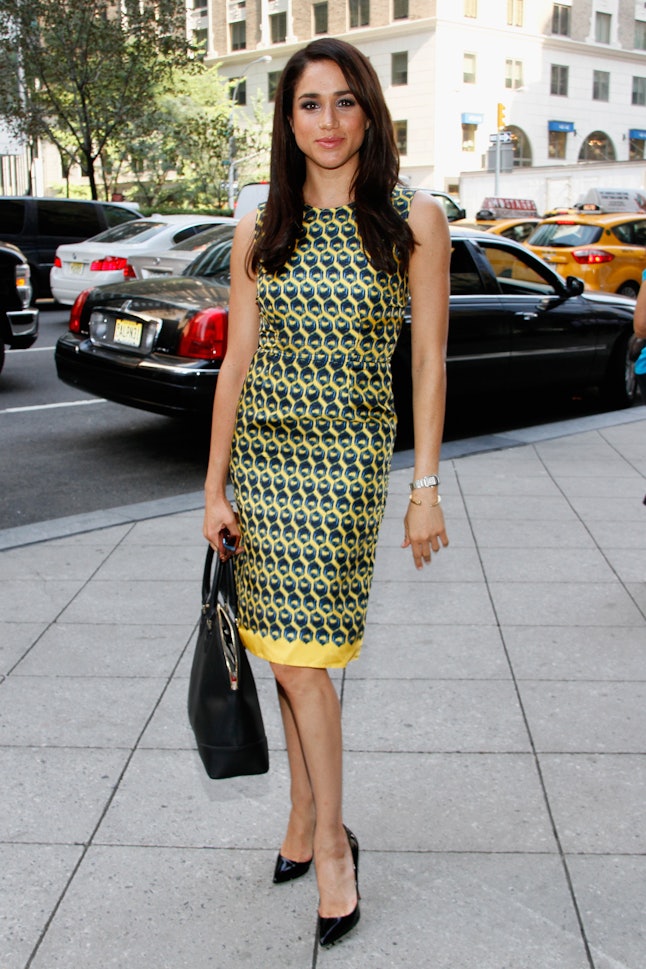 The Cartier French Tank watch is still currently available on the brand's website. While the all-steel accessory rings in at $2,650, Markle splurged for the two-toned version that goes for $5,550. Because if you're going to splurge, you might as well go all the way. While you will have to pay tax, if you're looking to add this to your Markle look-a-like collection, you can add an engraving for free.
As for when the couple will add a little bundle of possible Cartier-loving joy to the family, it will likely be sooner than later. Prince Harry was quoted in a pre-wedding interview saying, "Of course, one step at a time and hopefully we'll start a family in the near future."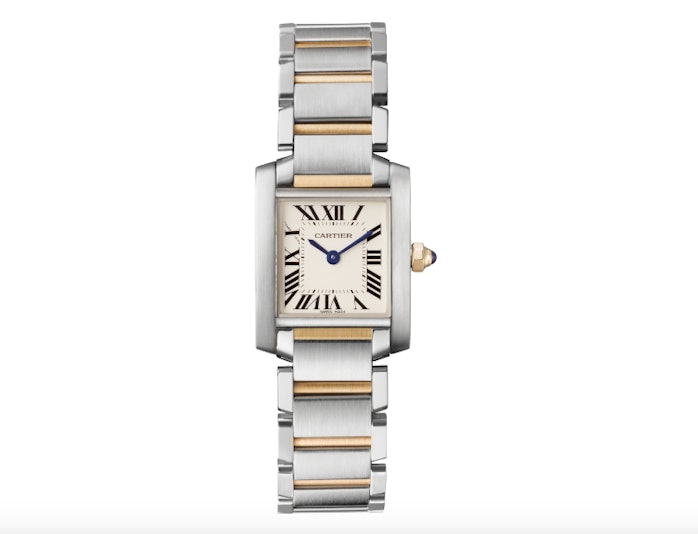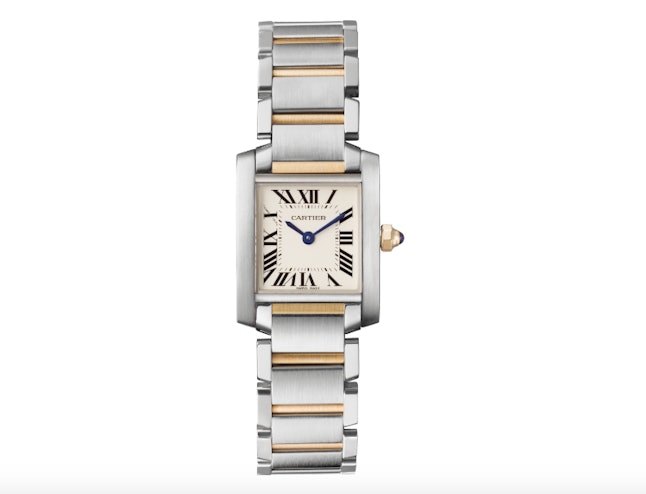 $5,550
As you can see in the above photo, Markle was rocking this watch even before she met her future husband. That's part of what makes the future heirloom even sweeter.
Yes, Prince Harry has bought her a $20,000 Cartier Tennis Bracelet and she wore a $155,000 bracelet from the brand for her wedding day. But this special piece is something that she bought herself, which makes it all the more meaningful.
If Markle's future daughter plays her cards right, there is a whole lot of Cartier to go around. Who knows, maybe her daughter will even follow in her mom's footsteps and buy a piece for herself.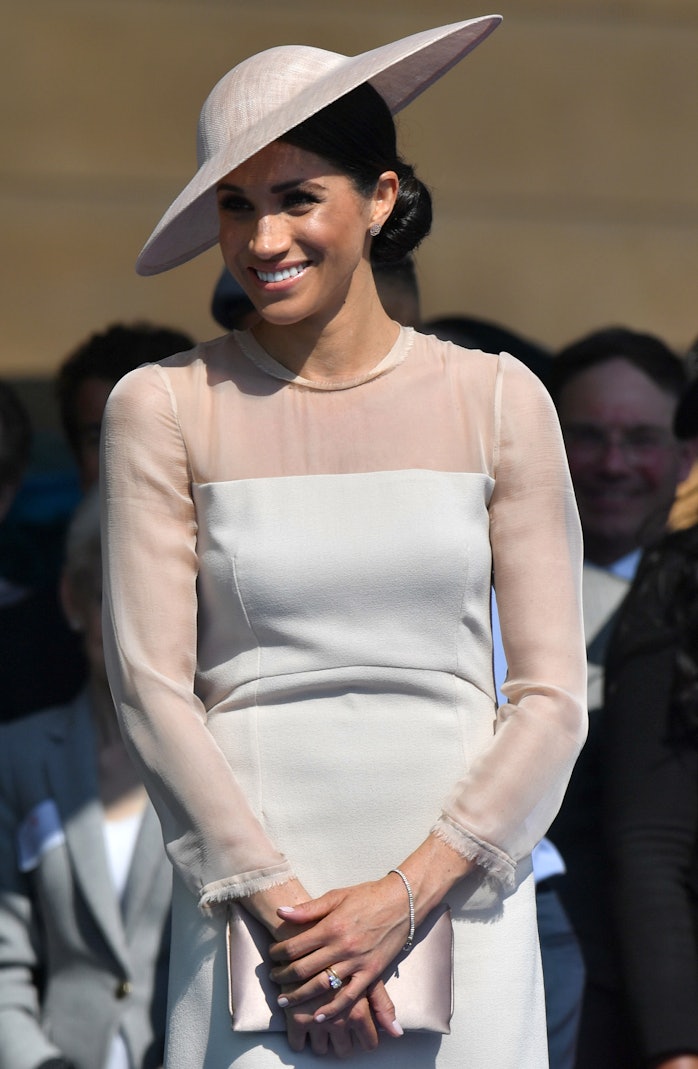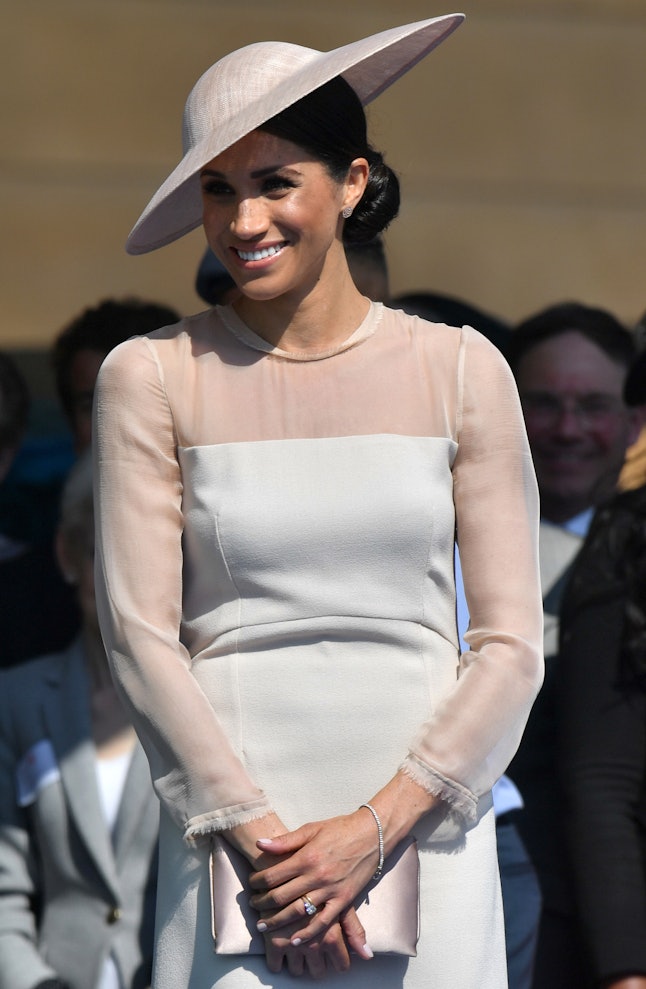 Tons of celebrities are saving their favorite fashion items for their daughters someday, but not all of the items are as special as Markle's. Especially considering that it was hers before she was royal. Moral of the story: you should probably go ask your parents what they have hiding in their jewelry box.
Source: Read Full Article