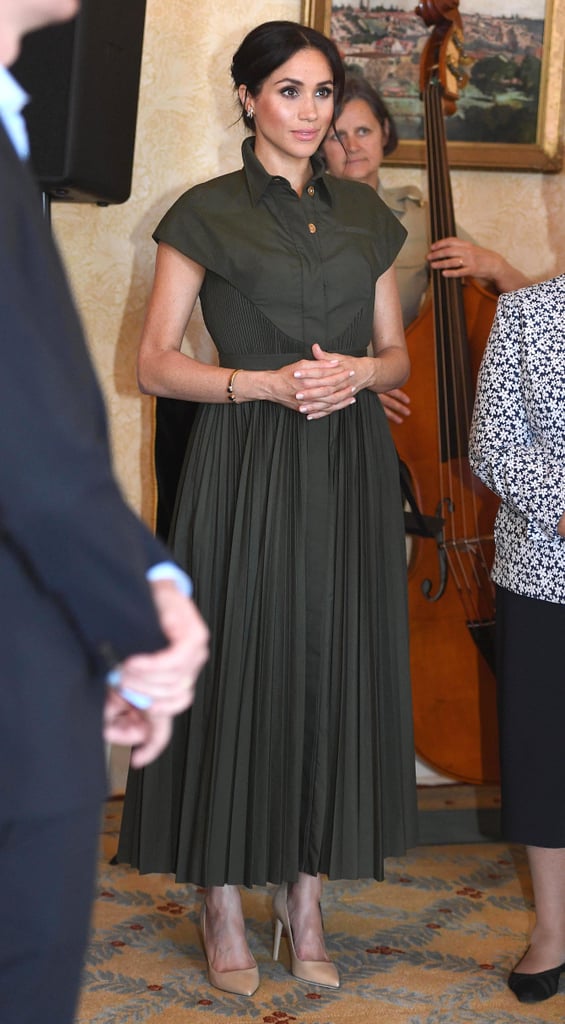 Meghan Markle's Pleated Dress Is So Chic, You Won't Be Able to Stop Staring

On her first day in Australia, Meghan Markle treated us to not one but two incredibly stylish outfits. After having stunned in a gorgeous white midi dress by Australian designer Karen Gee, the Duchess of Sussex changed into a green pleated shirt dress by Brandon Maxwell for an afternoon reception hosted by the Governor-General at Admiralty House in Sydney.
The design, which came in red in the designer's Spring 2019 collection, featured a collared neckline, pleated waist, and full pleated skirt. Meghan, who looked relaxed yet undeniably chic, accessorized it with some beautiful jewelry that once belonged to Princess Diana. Could the duchess have become the first member of the royal family to shop an ensemble straight off the runway?
Source: Read Full Article