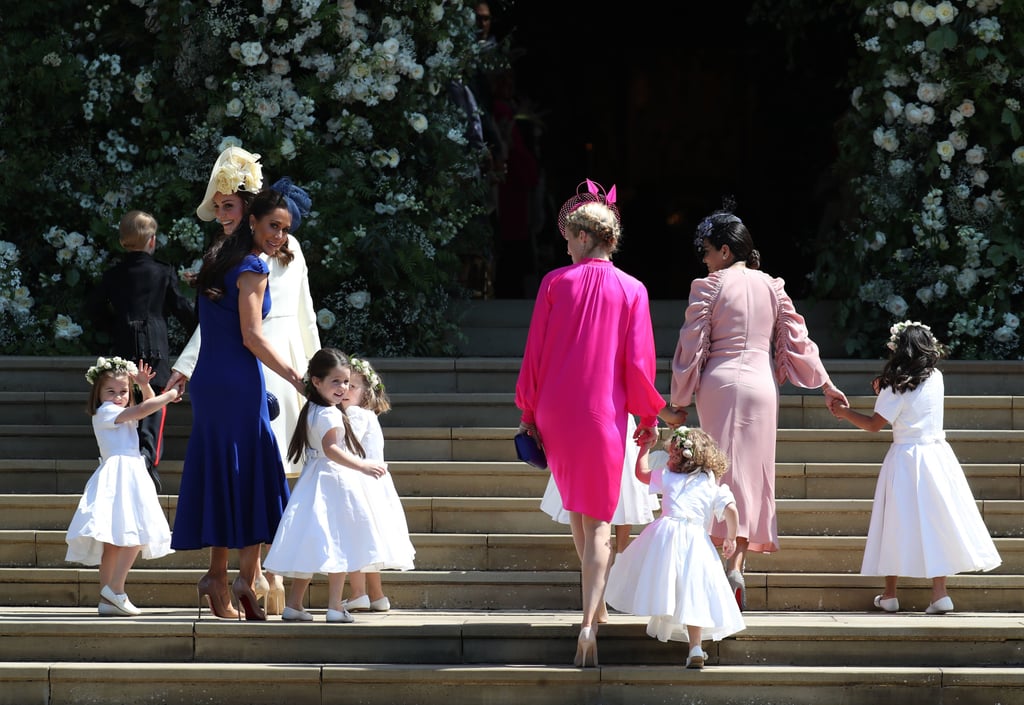 Meghan's Bridesmaids' Shoes Have THE Cutest Detail

Prince Harry and Meghan Markle had the cutest pageboys and bridesmaids, and their outfits were perfect, right down to the tiny details. Each pair of bridesmaid shoes, designed by Meghan's dress designer, Clare Waight Keller, had their initials embroidered on them. The beautiful white Givenchy shoes featured a bow strap across the front, and they were a personal gift to the girls from Meghan herself.
Wondering who the adorable bridesmaids were? Kate Middleton helped herd the excited girls into the church, so of course Princess Charlotte was there. They were joined by Meghan's goddaughters, sisters Remi and Rylan Litt. Jess Mulroney's daughter, Ivy, was also part of the supercute wedding party, as was Prince Harry's goddaughter, Zalie Warren. The final addition was Florence van Cutsem, whose cousin Grace you might remember from Will and Kate's wedding. She was the little girl who couldn't stand the noise of the crowd and covered her ears during the first kiss. She totally stole the show then, but luckily her cousin was good as gold this time around.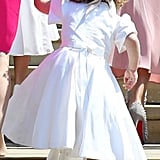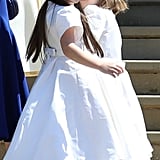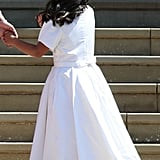 Source: Read Full Article