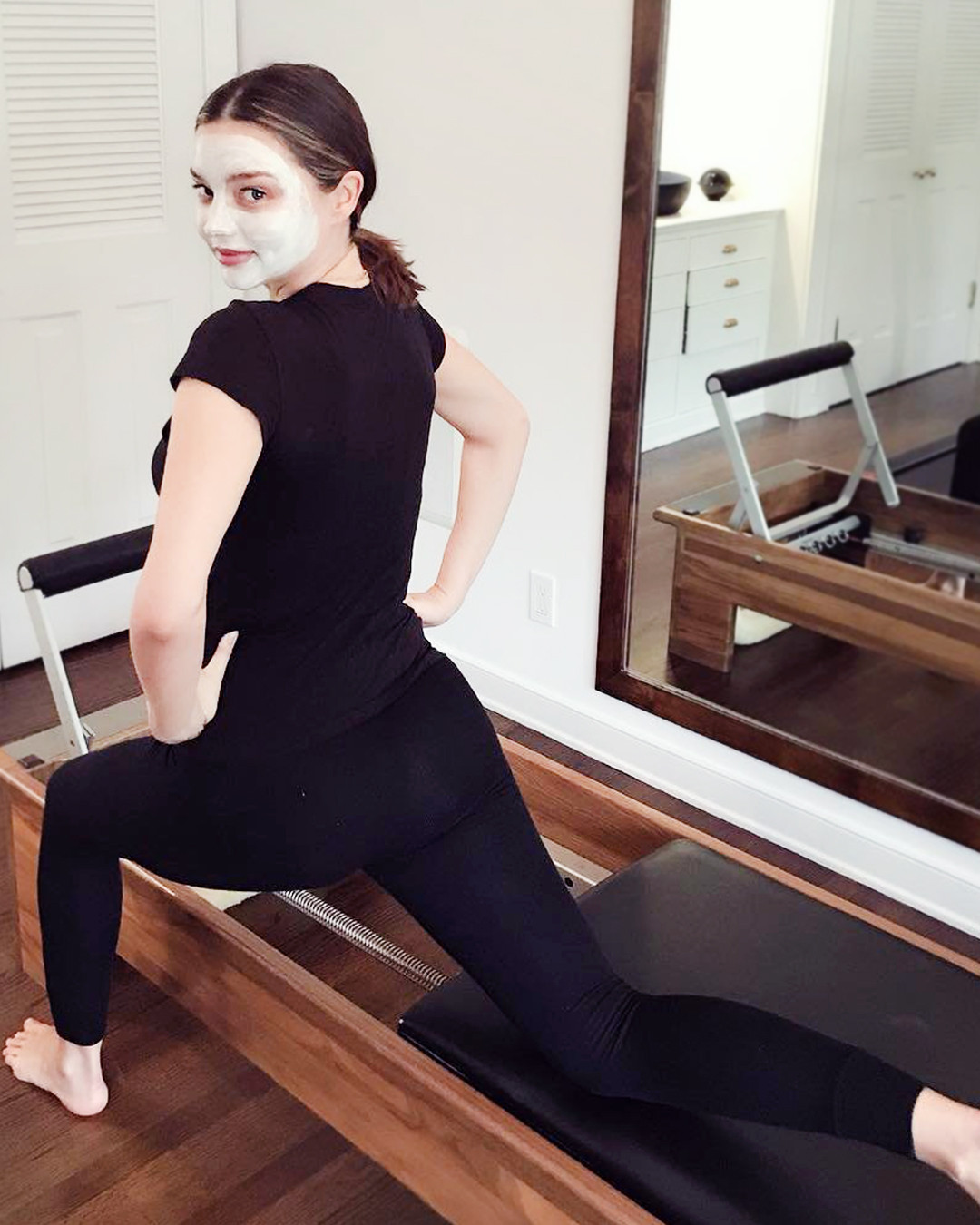 Instagram
Good news: You can achieve your summer glow goals from the comfort of your own home, according to celebrities.
"My ultimate beauty indulgence is an at-home spa day," Miranda Kerr told InStyle. "Between Flynn and [having a beauty line], it's easier to do treatments at home."
There are a few reasons that at-home self-care practices are ideal. First, as Miranda mentioned, completing your favorite treatments from your bathroom saves the time that you'd normally use to get to your favorite spa. Two, spa bills can be expensive. Three, if you want real results, you have to use the same treatment frequently, which results in an even higher spa bill. And finally, when at home, you can binge watch television, listen to a podcast or vibe to your music playlist of choice during your treatments.
Home just may be the best spa there is.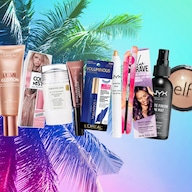 Photos
These 13 Summer Beauty Products Will Keep You Camera-Ready at Any Music Festival
In order to turn your home into your personal skin-care facility, you'll need the tools to complete your treatments, based on the skin issues you're facing.
Luckily, we've rounded up the best at-home skin treatments below, so you can purchase the one that fits your needs best! Keep scrolling!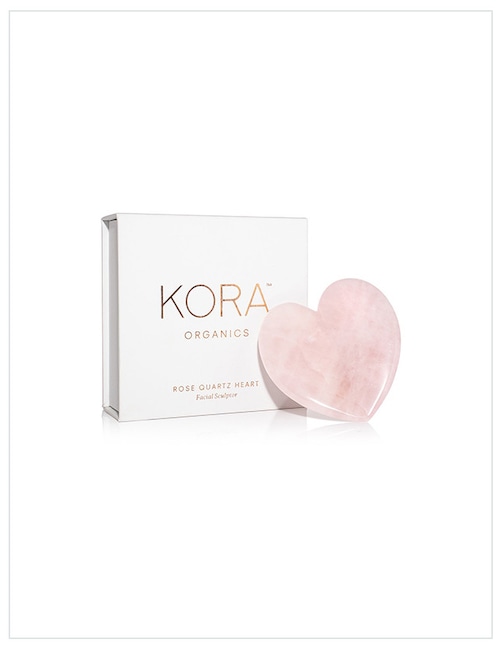 Kora Organics

This heart-shaped tool, made with rose quartz, is the newest addition to Miranda Kerr's beauty line, Kora Organics. Small enough to fit into your purse, this tool promotes lymphatic drainage as you move it upward and outward along your face. The brand suggest applying the cult-favorite Kora Noni Glow Oil, first, then giving yourself a massage for two to three minutes per day for lift, sculpt and depuff your face.
Shop: Kora Organics Rose Quartz Heart Facial Sculptor, $58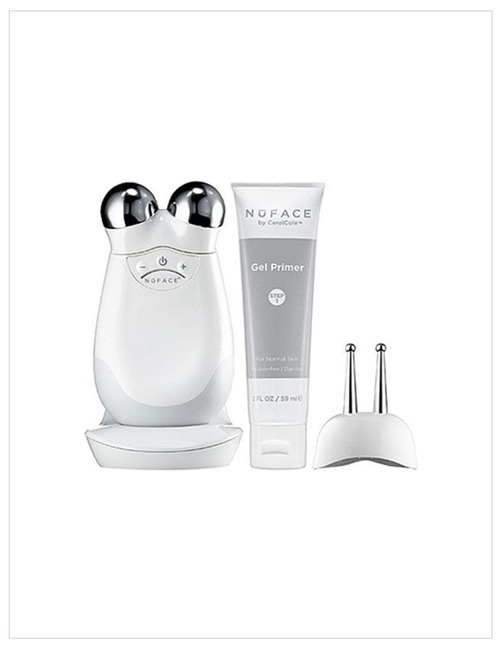 Nuface

This product makes contouring possible without makeup. Essentially, it uses microcurrent technology to stimulate your face muscle and reduce the appearance of lines and wrinkles. The Trinity package comes with interchangeable attachments to reach every spot on your face, including smile lines, crow's feet and eyebrow furrows. Miranda Kerr also swears by it.
Shop: Trinity + Eye and Lip Enhancer Attachment Bundle, $429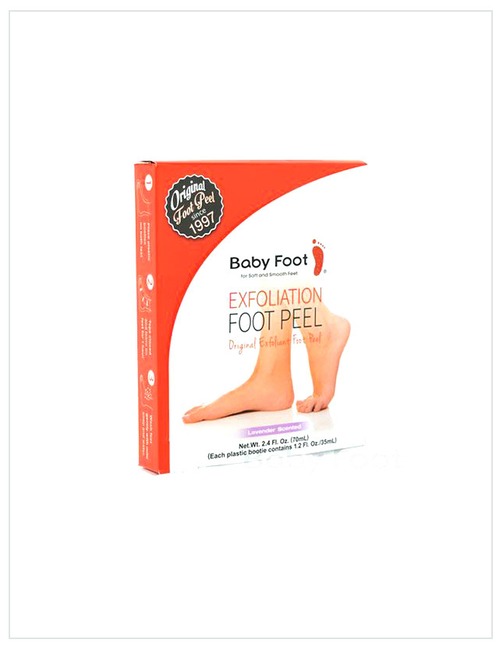 Baby Foot

"I recently bought this foot peel because I have rough a*s feet," Zendaya shared on her app. "I tried it and was like, 'This is bullshit,' because nothing happened. Then a couple weeks later, I was like, 'What the f*#k is wrong with my feet!?'"
The actress is referring the massive peeling process that occurs when you use Baby Foot. At first, it doesn't seem to be doing much. Then, as the internet attest to (Beware: Searching for these photos isn't pretty), dead skin literally falls from your soles, leaving baby soft skin.
Shop: Original Baby Foot Peel, $25
Article continues below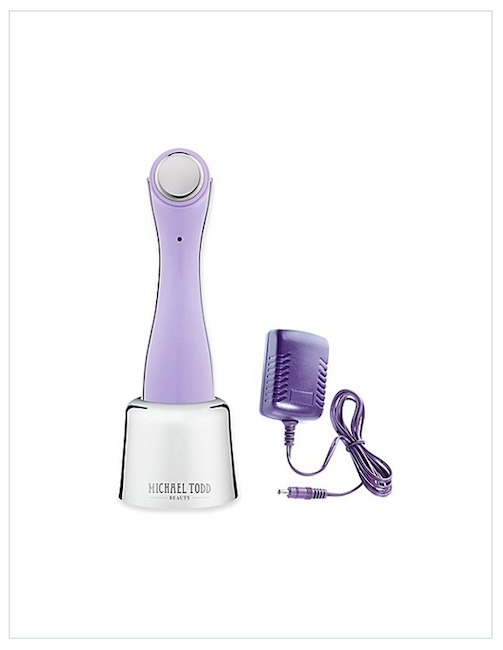 Michael Todd Beauty

This product uses thermal technology to help your beauty products (i.e. serum, moisturizer, etc) penetrate your skin deeper, so they have a greater effect. Let's be honest, skin-care is usually a financial investment, so this product essentially helps you get the most from your routine.
Shop: Michael Todd Sonic Eraser Pro, $120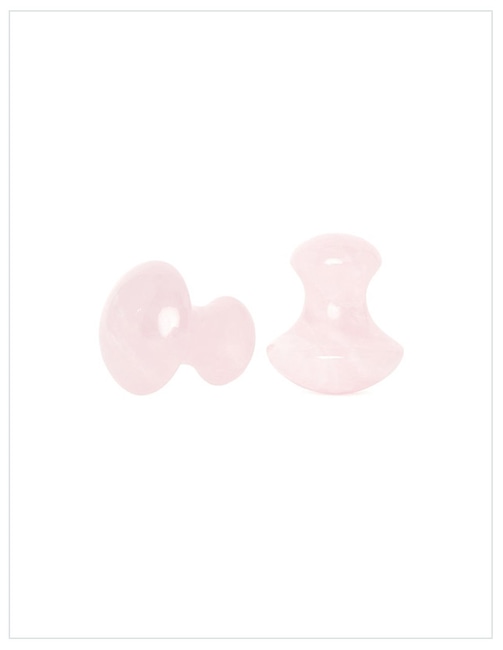 Angela Caglia

Jasmine "Golden Barbie" Sanders and Hilary Duff's aesthetician, referred to as "Hollywood's Glow Girl," is making it easier to get rid of dark circles and tired-looking eyes. This rose quartz tool works similar to a jade roller, but is specifically designed to de-puff and increase circulation around the eyes.
Shop: Rose Bud Eye Treatment Set, $65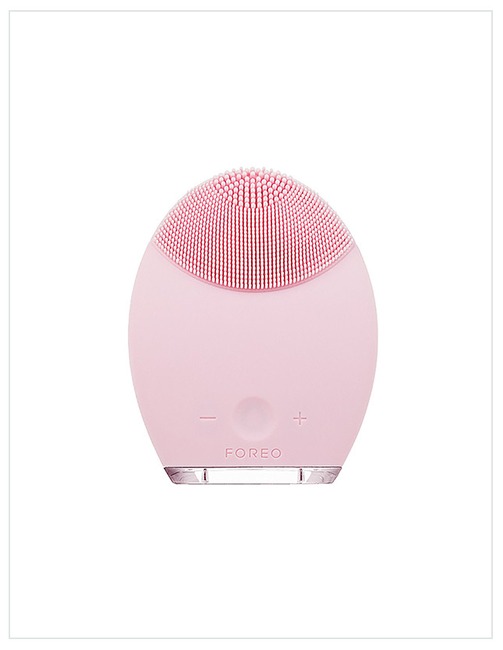 Foreo

Want a deeper clean? This may be the perfect solution. According to Cosmopolitan, Foreo sold one of its high-tech beauty tools every three seconds. It's most famous product: The vibrating facial cleansing brush. The newest version, the Luna 2, comes with four variations, based on your skin type, you can minimize blemishes and the development of wrinkles fast.
Shop: Luna 2 Facial Cleansing Brush & Anti-Aging Device, $199
Article continues below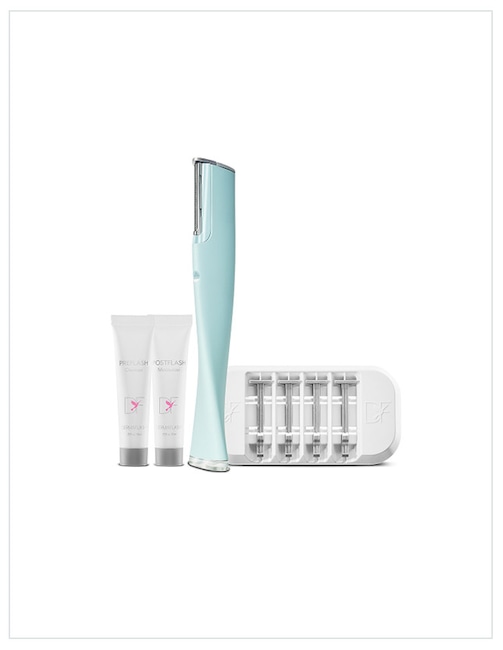 Dermaflash 2.0

Ready to get rid of your peach fuzz? "[Dermaflash] delivers the exfoliation equivalent of a facial peel at a spa, plus it removes peach fuzz, leaving skin baby soft," Ashunta Sheriff, Taraji P. Henson's makeup artist told E! News. It's the at-home version of dermaplaning, a popular treatment that can cost approximately $75+ per session.
Shop: Dermaflash Lux, $189
RELATED ARTICLE: I Wore a Kim Kardashian-Inspired Wig and This Is What Happened
RELATED ARTICLE: Chloe Grace Moretz Uses These Cooking Ingredients to Wash Her Face
Source: Read Full Article