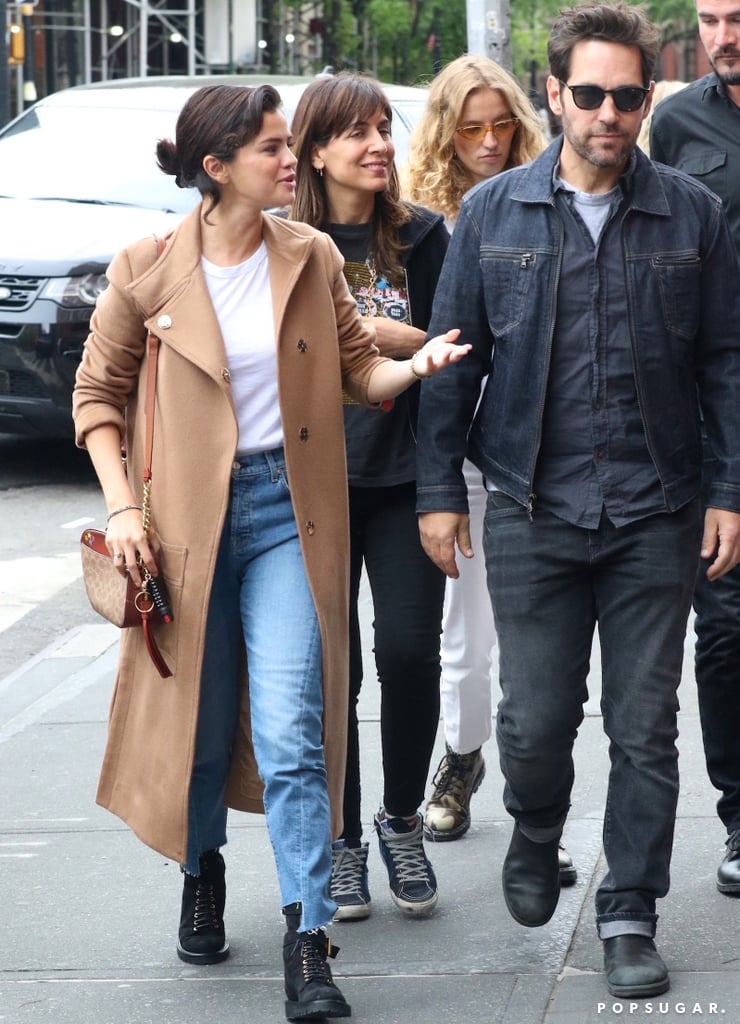 Oh Heeeeyyy Paul Rudd — and Selena Gomez's Awesome Sauce Combat Boots

Selena Gomez met up with some friends in NYC to see a show ahead of the Met Gala, and that included Justin Theroux and the always adorable Paul Rudd, who she starred with in The Fundamentals of Caring. Selena stuck to her essentials, which, as of late, includes a monogram Coach camera bag and some denim.
The star opted for a camel Manning Cartell trench ($899), a friendly choice for the mild weather, and suede combat boots, a sensible option for a day of walking. We were especially excited about the double buckle detail that clasped around the ankles and laces. Selena let her boots peek out from the raw hem of her jeans, teasing us, ever so slightly, so that we searched for similar pairs in a snap. Good ol' Selena — she does that to us.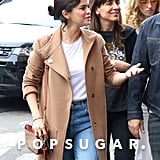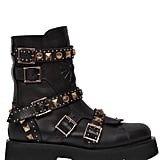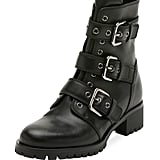 Source: Read Full Article