You know that glorious time of year when Old Navy has an unrivaled sales event? That time has come. Well, technically the savings are year-round, considering the retailer gives its customers more bang for your buck deals for every major holiday. Next up is Old Navy's 2018 Memorial Day Weekend sale, a seven-day event that majorly slashes the prices of summer wardrobe essentials.
When it comes to sales, no clothing store does it quite like Old Navy. The shopper's paradise is known for an insane $1 flip-flop sale (keep your eyes peeled for that to creep up soon) and selling quality denim for half-off on the reg. So, dare it be said again, nobody does a sale quite like Old Navy. The retailer makes it hard to keep your wallet in hiding when they're constantly discounting styles for anywhere between 20 and 50 percent off. The only way an Old Navy sales event could any more jaw-dropping is if it lasts nearly all month.
It looks like the sales gods have answered that prayer, because Old Navy's Memorial Day event seems never-ending. It kicked off with a week long pre-Memorial Day sale that was almost too good to be true. But just in case you missed those incredible savings, the week leading into the big holiday has major discounts in store, too.
Hold onto the edge of your seat, because the discounts are about to get real. Starting on May 21, Old Navy is kicking off a two-part in-store and online sales events with all tees, tanks, shorts, and swimwear selling with updated 50 percent off pricing. And it doesn't stop there, because all dresses will have a 30 percent off markdown.
Chances are that by now, you probably stopped following along and opened up a new browser to shop Old Navy's newly cheap AF merch. But a Memorial Day shopping vet always pays attention to a good bargain, and if you fit that description, you're aware that a two-parter was mentioned.
That's right — the sale gets even better. Beginning on May 25, the official start of Memorial Day weekend, the discount will expand to include all dresses for 50 percent off, up until the May 28 holiday. That means if you don't take advantage of the sales event early on in the week, you won't really miss out, as all tanks, tees, shorts, swimsuits, and dresses will then tote whopping 50 percent off tags.
Now, pick your dropped jaw up and check out some of the amazing styles you can snag for less moolah.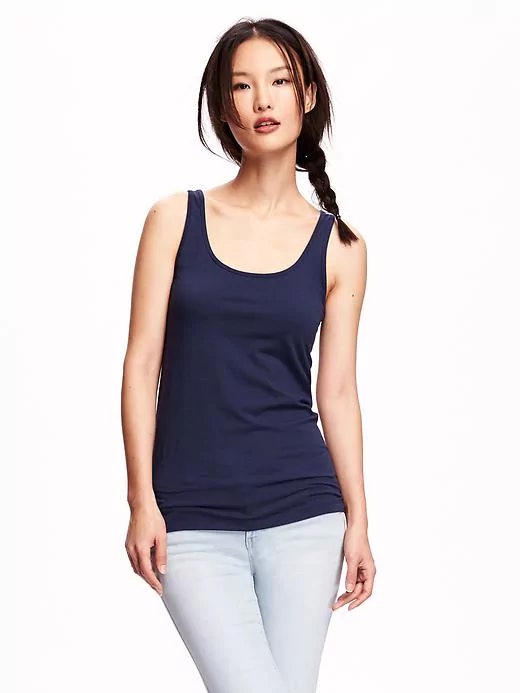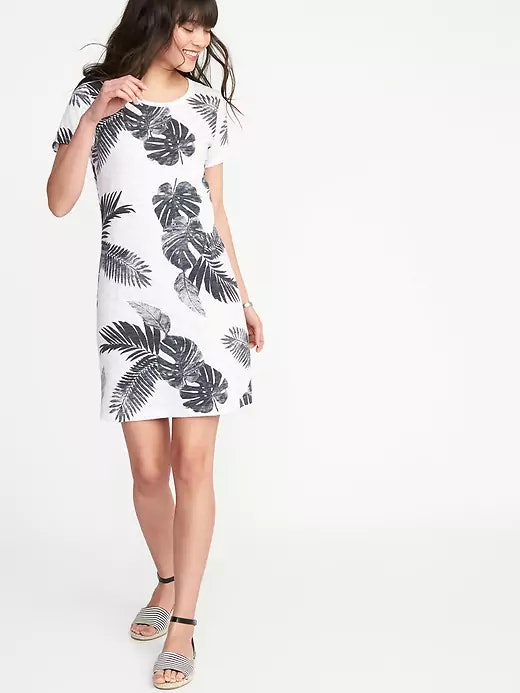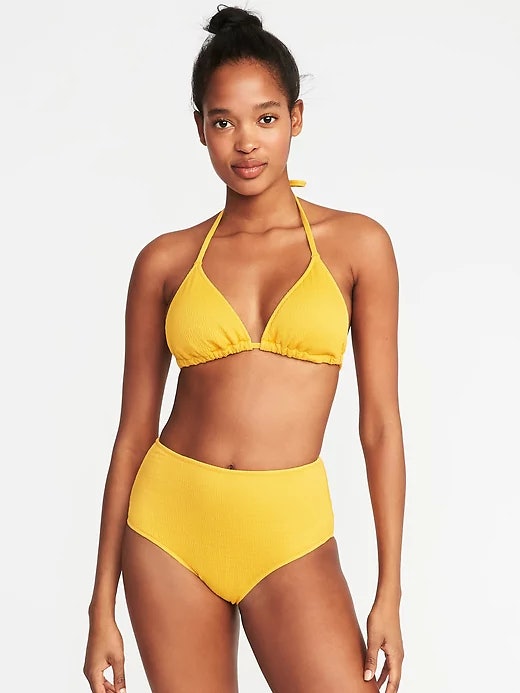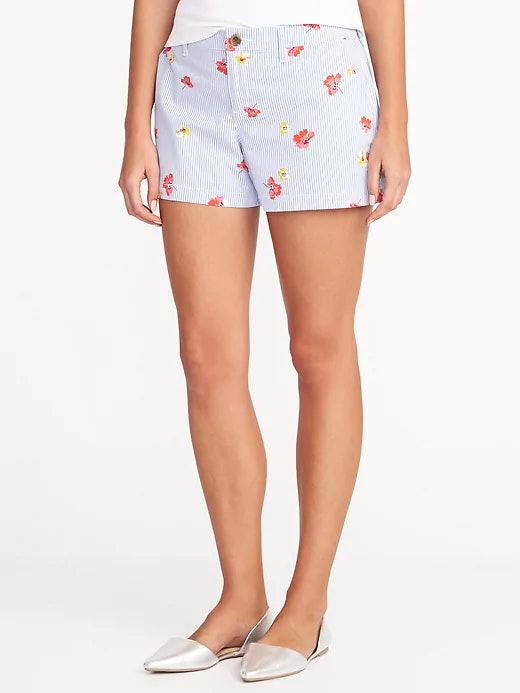 $8.50
It's absolutely necessary to take advantage of the low cost on graphic tees. You just may even find a style suitable for the Fourth of July shindigs to soon follow. Score!
Your summer wardrobe is really in for a budget-friendly treat. With plenty more tops, dresses, shorts, and even denim to shop, Old Navy's sales inventory is better than ever.
Source: Read Full Article