Pink doesn't back away from honest conversations about parenting, including admitting she doesn't even know if she's doing it correctly. 
"The thing about parenting is you never know if anything you're doing is working," Pink told People. The singer is on the cover of People's Beautiful issue (formerly known as the World's Most Beautiful issue) alongside her two kids, Willow, 6, and Jameson, who is a week shy of 16 months old. 
"That's been the most humbling thing for me," she added. "In my head, I sound amazing and then I turn around and [Willow's] eyes are completely glazed over."
Pink said it's especially important to her that her kids know they can count on her and her husband, motocross champ Carey Hart.
A post shared by People Magazine (@people) on
Pink, Hart and Willow wore complementing suits on the red carpet at the MTV Video Music Awards last year. While accepting the Michael Jackson Video Vanguard Award at the ceremony, the singer shared an inspiring message for her daughter, who she said had once told her she felt like the "ugliest girl in the world" because she looked like a boy.
"We don't change," Pink said. "We take the gravel and the shell and we make a pearl. We help other people to change so that they can see more kinds of beauty."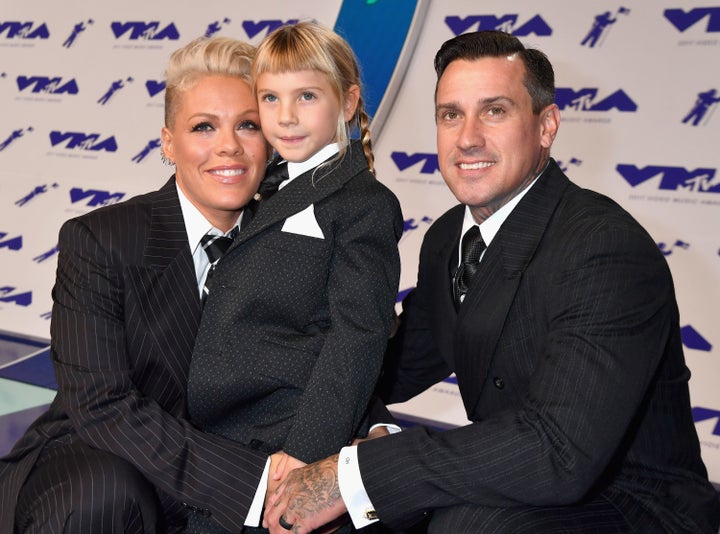 When People asked Pink about what else she does to reject beauty standards and gender stereotypes at home, the singer said she encourages her kids to reject labels.
"I feel like gender-neutral is in itself a label and I'm label-less," she said. "I don't like labels at all, so I believe that a woman and a girl can do anything."
"And I believe that a boy can do anything," she added. "So I have boys that flip dirt bags and I have boy friends that wear dresses. It's all OK to me."
Pink made similar comments during an interview with Refinery29 last year, when she said it was important for her kids to know they could achieve their dreams but also recognize challenges that other people face.
"I think it's important to help them find their identity and find what they believe in, and to know they can make a difference," she said.
Rock on, Pink. 
Source: Read Full Article