Mine and my husband's relationship pretty much revolves around food. I don't know if it's our Mexican roots or our Millennial foodie ways, but date nights are just an opportunity for us to explore new restaurants and food trends together. Every Friday night, we cook a big dinner together. I mean, the night he proposed, I was still full from the food tour we took earlier that evening. But now, newlyweds can now take couple food goals to a new level: The bride can walked down the aisle with a pizza wedding bouquet and the groom can wear a matching edible boutonniere.
'Tis the season to attend a spring wedding, amirite? Brides everywhere are gearing up for their warm-weather nuptials by picking dresses, shopping for accessories, and sifting through Pinterest for inspiration to make their big day look especially picturesque. I know I did. I had multiple Pinterest boards when I was planning my wedding — one for the table settings, one for desert inspo, one for the bouquet — one for every detail. The images that flooded my bouquet mood board ranged from a small cluster of black and white anemones to a huge arrangement of baby's breath. In the end, I went with a traditional bouquet: An all white assortment of flowers with a white ribbon holding the stems together. I changed my mind so many times, but a bouquet made out of actual pizza was never on the table (pun intended). It might not be for me, but judging from the photo below, it could be the next weird wedding trend.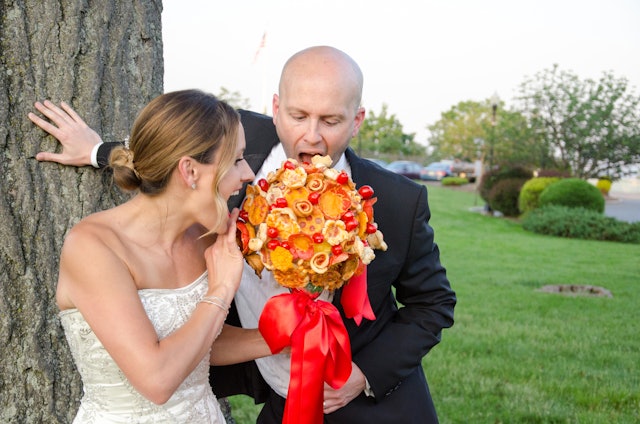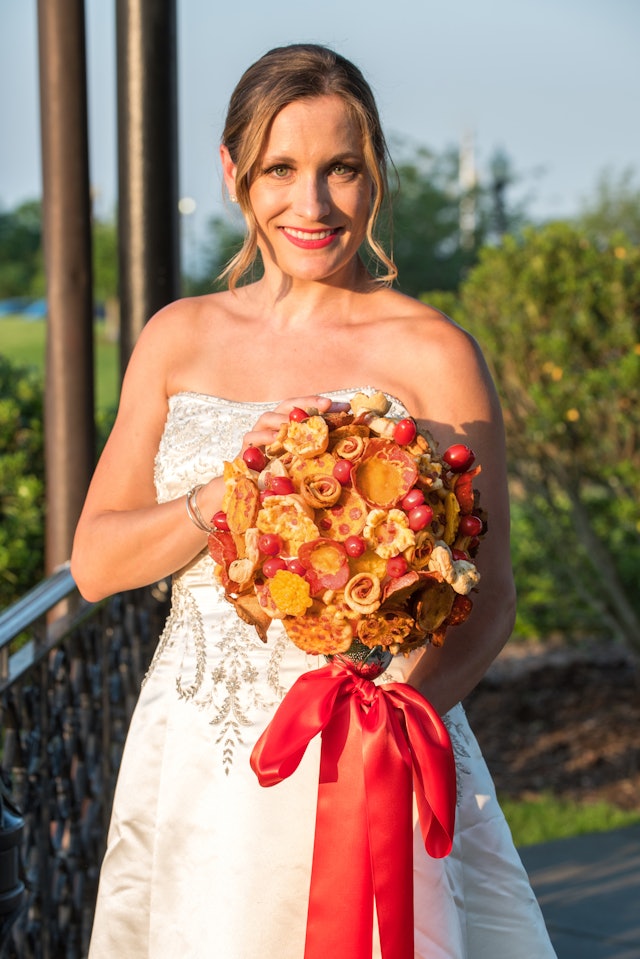 I admit, it's not my thing, but I will say I've never drooled over a bride's bouquet before. It might make you smell like the inside of an oven, but it'll make for some fun photos. They'll look cheesy, but that's the point.
Source: Read Full Article