It's been almost three months since the Royal Wedding, and I'm honestly still swooning over the magic from that day. (I can't be the only one, right?) Well, to add to my obsession with the royal romance, Daniel Martin, the Duchess of Sussex's longtime makeup artist and friend, just revealed Prince Harry's reaction to Meghan Markle's wedding day makeup, and I'm crying… again. Martin, the man behind Markle's wedding day look, told InStyle that, on the day of the wedding, Prince Harry couldn't stop expressing his gratitude to Martin.
"After the ceremony Harry kept saying thank you," the makeup artist told the publication. "He was thanking me for making her look like herself."
Martin went on to explain the importance of not overdoing your makeup on your wedding day, perhaps going easy on any buzzy trends at the time and looking as much like yourself as possible. This is why the makeup artist chose to go with such a fresh-faced, natural look on Meghan for the royal wedding.
"The last thing you want [is] to look at your wedding pictures and go, 'Remember when highlighting was the rage?'" Martin continued. "At the end of the day, you want to look like your best self." Clearly, Prince Harry agreed with Martin's sentiments, which is why he was reportedly over the moon with how effortlessly beautiful his new bride looked on the day of their nuptials.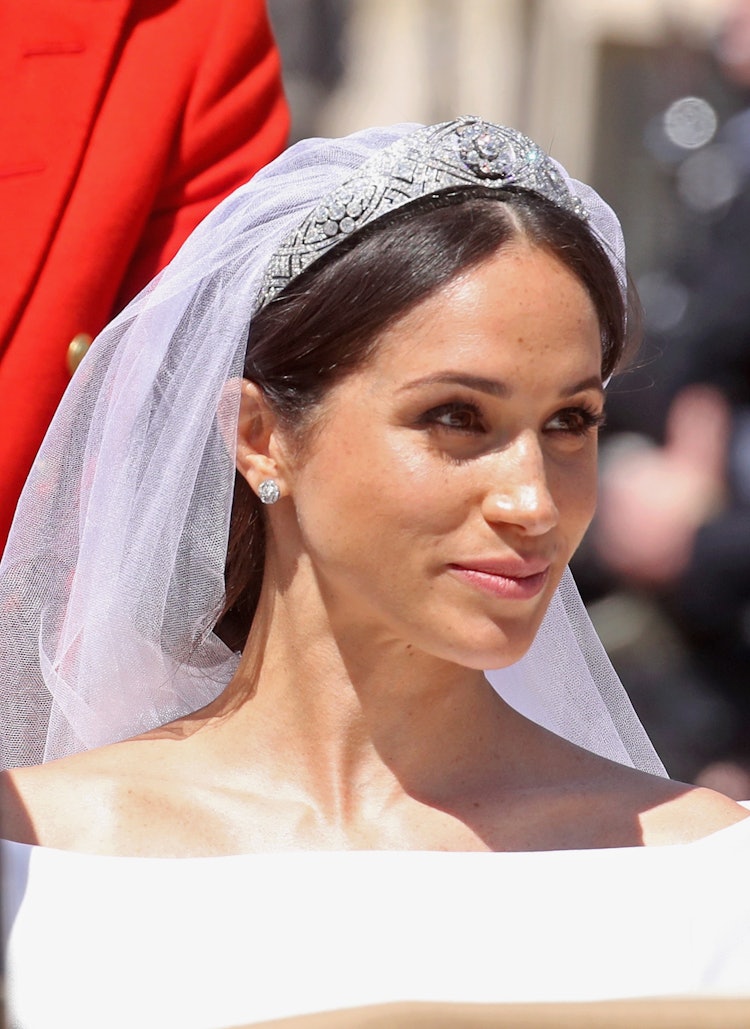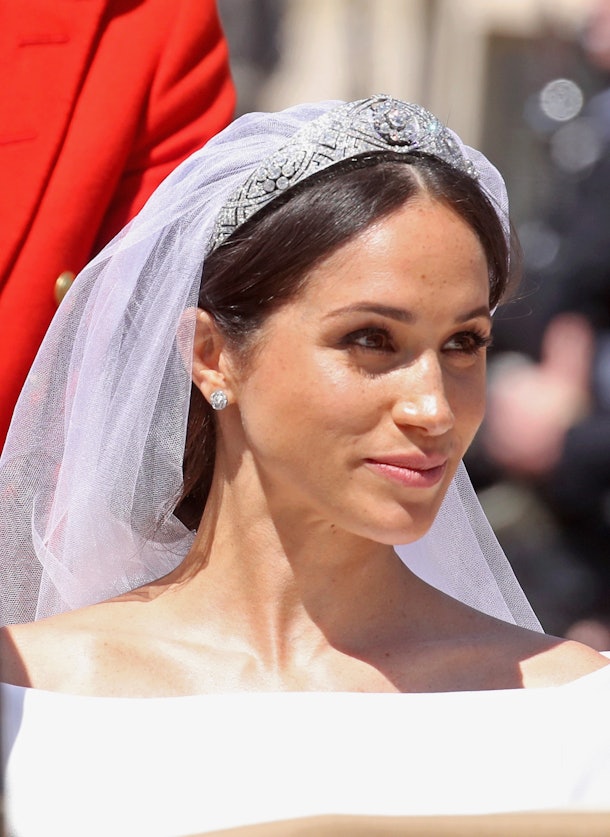 Martin has previously noted how easy Meghan is to work with and that she typically prefers to keep her look as natural as possible, always wanting her freckles to shine through — much like her wedding day glam. For the Prince Harry-approved wedding day makeup look (not that he needs to approve it, you feel me?), Martin went with a sheer coverage foundation, allowing Markle's naturally radiant complexion to glow, a light smoky eye appropriate for daytime, and a faint pinkish nude lip, making it super easy to recreate the look. And for that, I personally join Prince Harry in being grateful for Martin's work.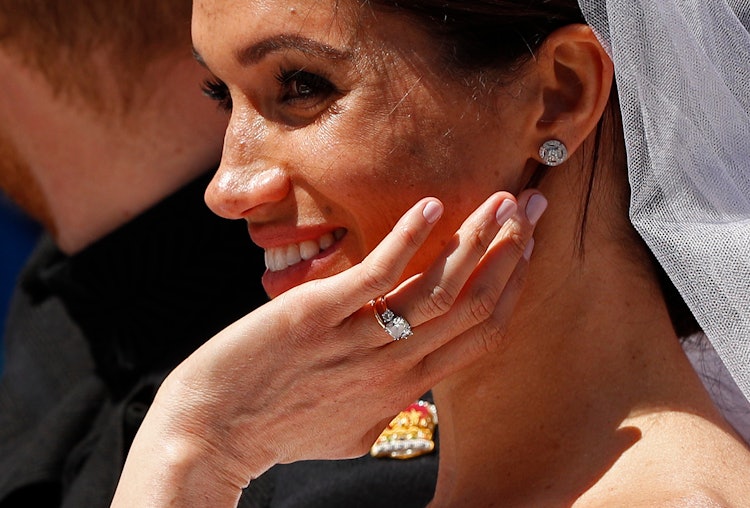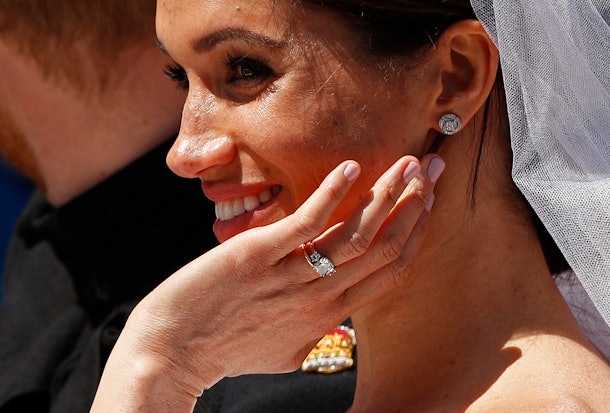 If you're a beauty-lover and/or a royal wedding fanatic like myself, then by now, you're probably already very aware that Markle and Martin not only have a professional relationship, but a personal one as well. The two are so close, in fact, that the way in which Markle asked Martin to do her wedding day makeup was so unbelievably casual. Spoiler: It basically just included a few texts with only emojis.
"She [texted and] was, like, 'Hey, what are you doing May 19?' And then she sent me two emojis of the bride and groom," Martin told the Good Morning America hosts in an interview.
At a time when more dramatic makeup trends are trending, we should all take a note from Markle and Martin that it's more than OK to embrace your natural beauty as well. And after all, if Markle can let her natural skin shine through on her wedding day, which was casually watched by millions of people all over the world, I think I can confidently lighten up on the foundation when running over to my neighborhood Duane Reade if I want to.
Source: Read Full Article