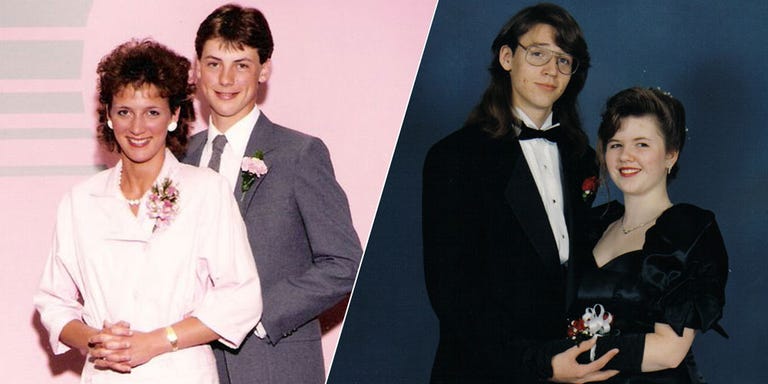 Prom styles come and go, and every year a trend sweeps the dress department at your local mall. From overwhelming rhinestone bodices to extra-large sleeves, here are the styles that defined each year.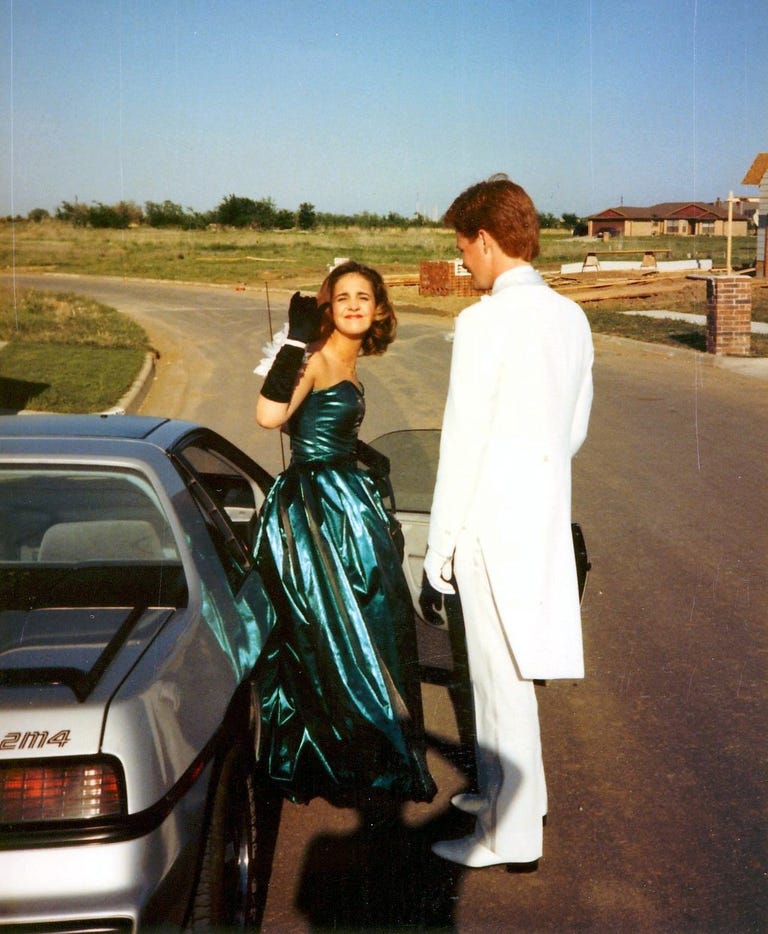 Shiny, shimmery fabrics were *very* '80s, and in this year they especially were the trend everyone was wearing. It definitely would make it hard for your date to miss you on the dance floor.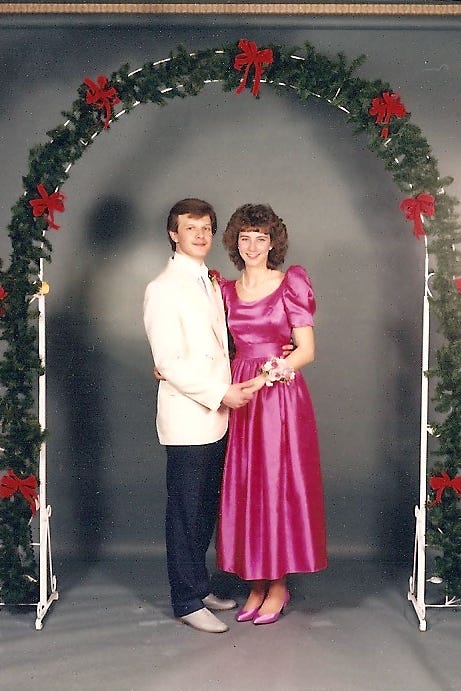 Scoop-neck dresses were all the rage in '89. Bonus points if they happened to be bright pink and worn with matching shoes.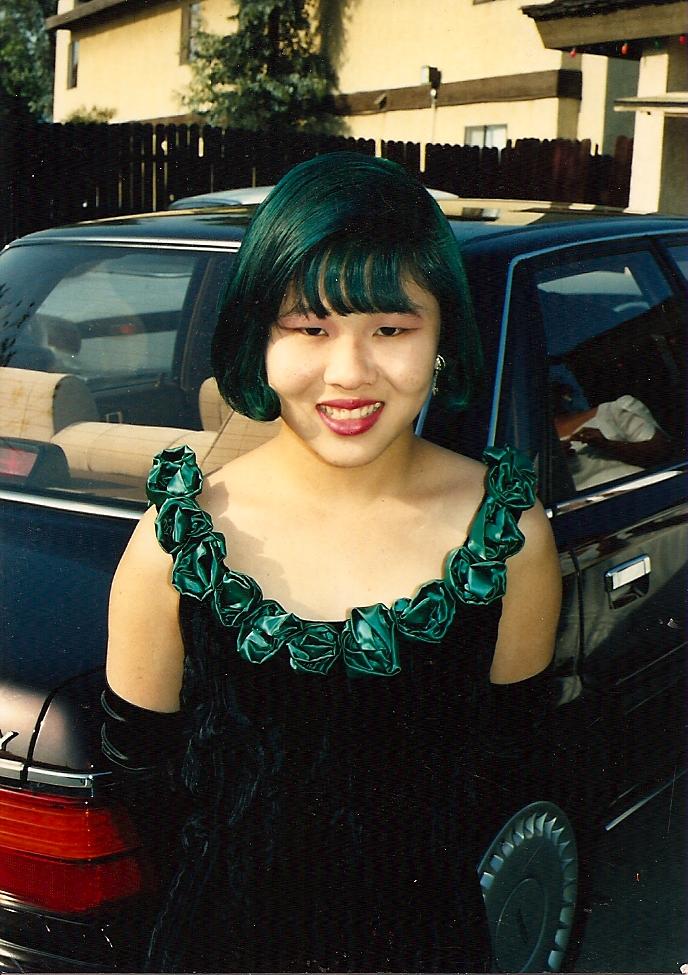 Nothing says 1990 more than satin rosettes across the neckline of a prom dress. This girl even wore opera-length gloves for added drama.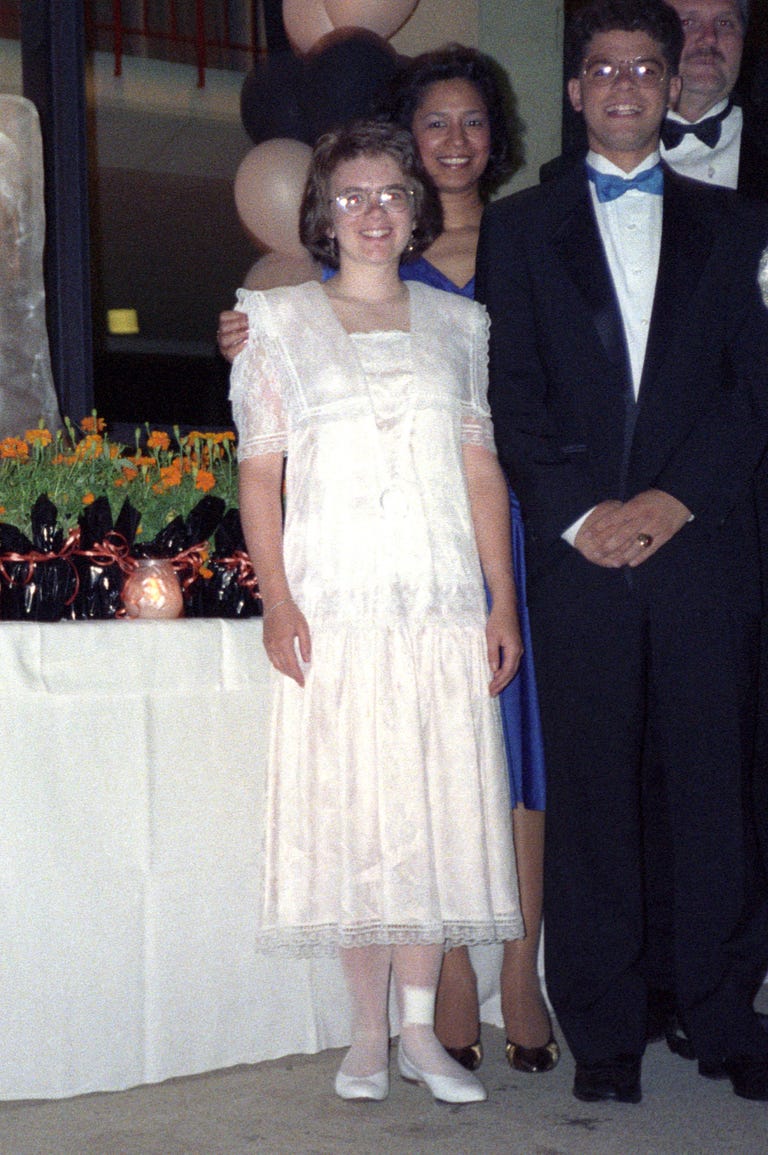 The year 1991 was all about a good, old-fashioned square neckline — as seen on this dress. Who needs rhinestones and bright colors, anyway?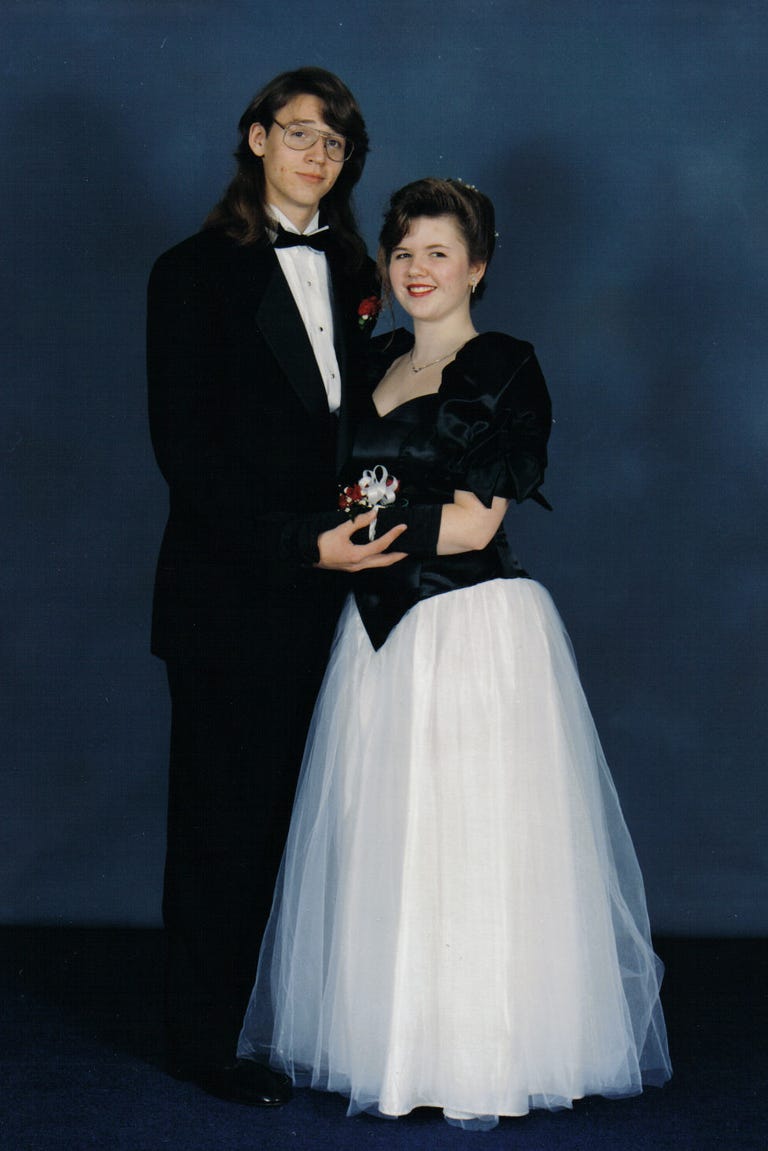 Huge sleeves are probably the most iconic #throwback prom trend – this girl's dress featured extremely large black sleeves on top and a white tulle skirt. Petition for this style to make a comeback, please.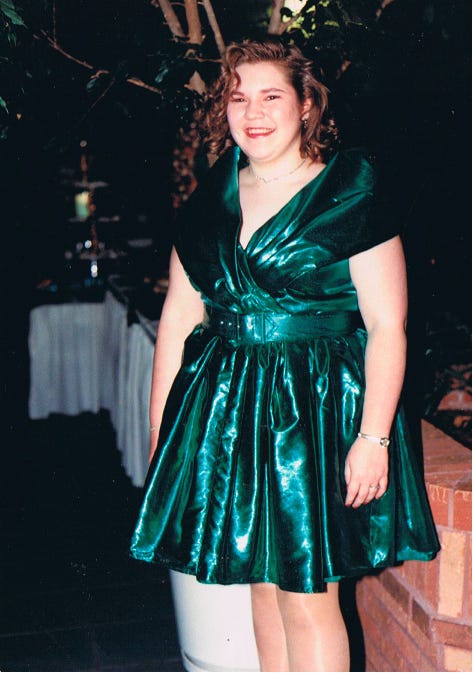 A belt across the waist is a style you really don't see anymore, but in '93 they were *the* thing. Also, the green lamé fabric of this girl's dress is absolutely killing it.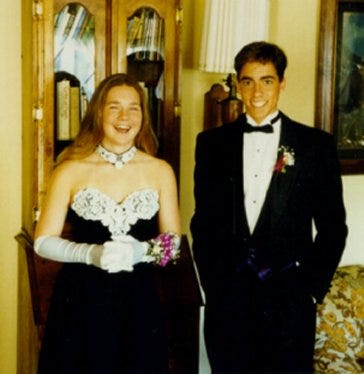 Black and white is a classic color combo, but it really had a moment in the mid-'90s. Here, this girl wears a strapless black number with white lace detailing and gloves.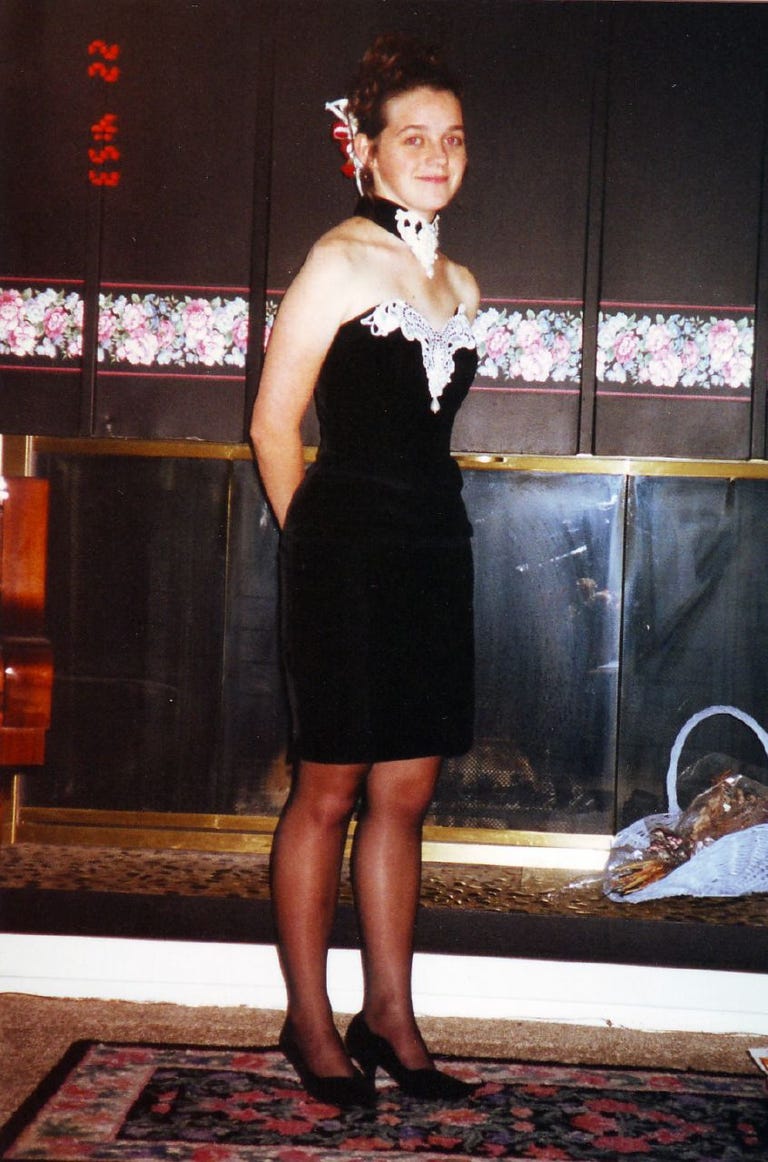 Not only does this dress have its own matching choker, but this young woman also wore sheer pantyhose and black pumps for a look that was just *so* 1995. Now that the choker trend is back in full swing, you may see this prom dress style again sooner than you think.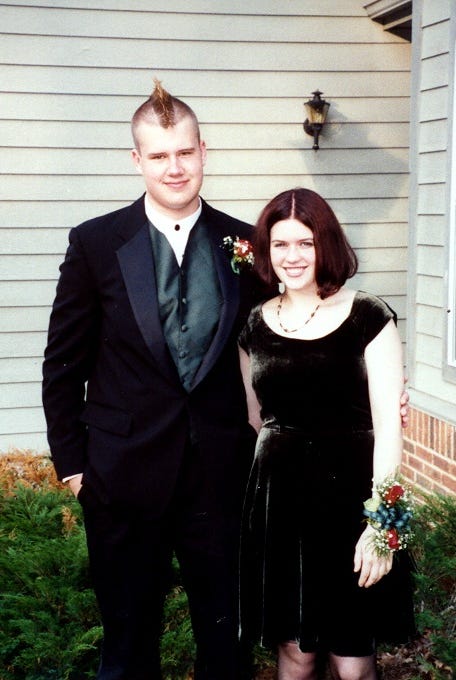 Velvet dresses were trendy in the '90s grunge culture, and while it might seem like an unexpected fabric choice for a prom dress now, in '96 it was so popular. Take, for instance, this girl's black velvet skater dress.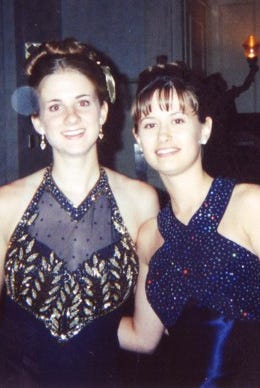 Rhinestones and beads hit prom season hard by '97. You'd be hard-pressed to find a gown without an OTT beaded bodice and straps, like these two navy numbers.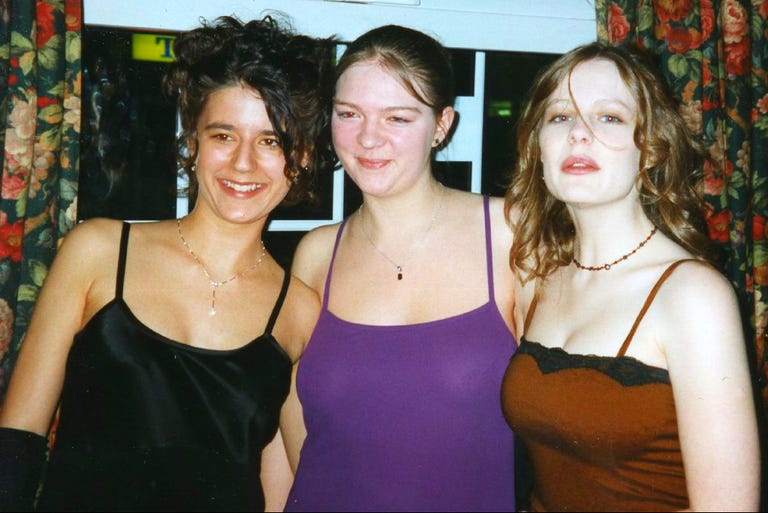 You can't talk about the '90s without discussing spaghetti straps, and such was the case with the prom dresses from '98 – these super-thin straps became the undisputed, year-defining trend.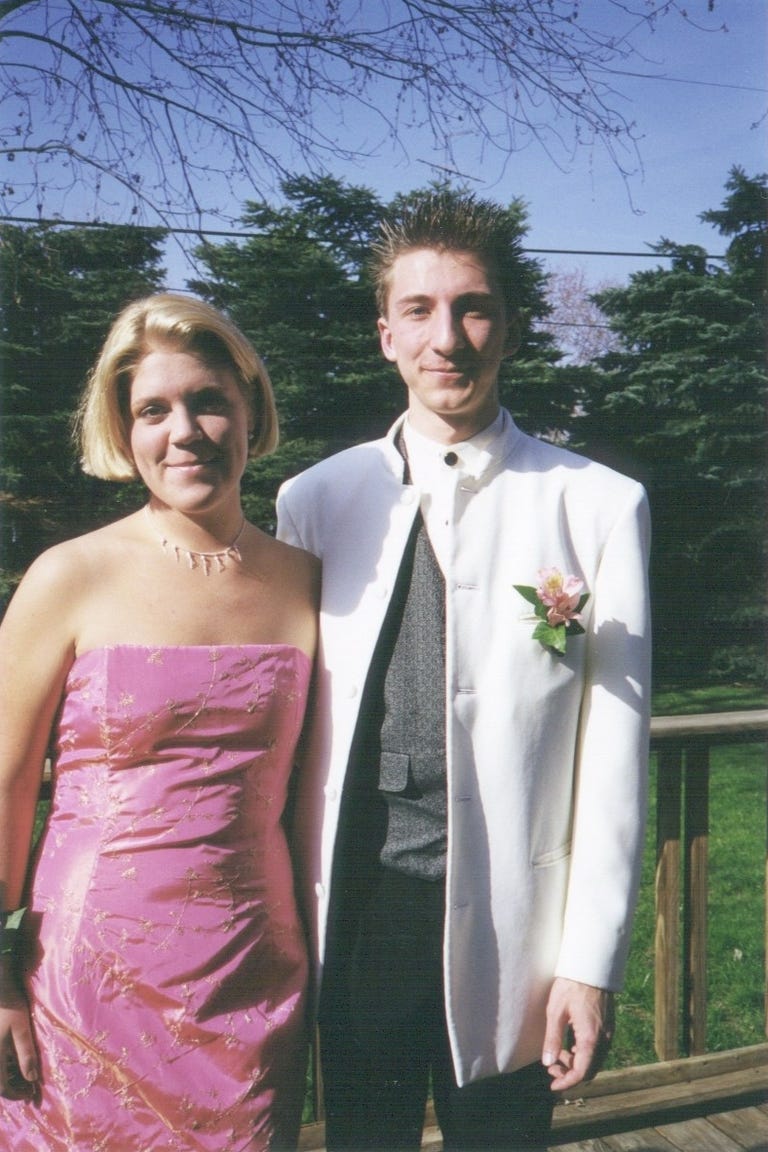 Everyone gravitated toward pink in '99. (Just think of everything Paris Hilton wore that year.) It also was the hottest hue to hit prom season — and hey, it definitely would make you stand out in all those pics!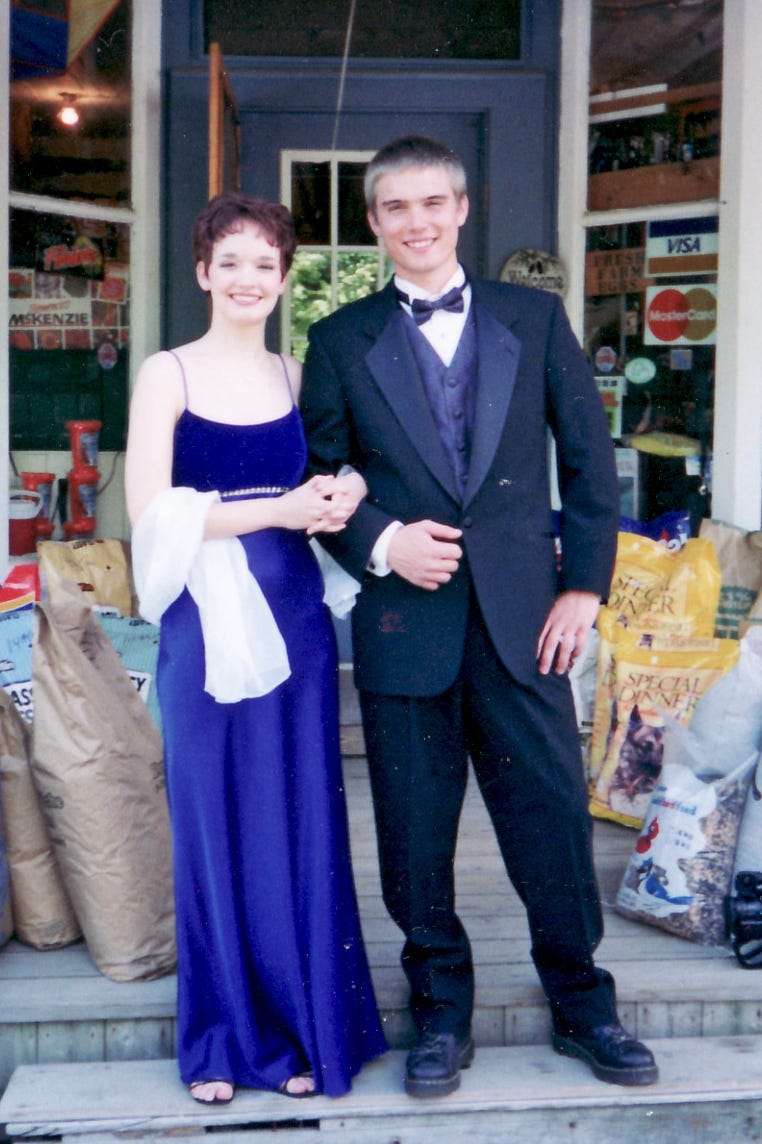 Whether or not chiffon shawls actually keep you warm, they nevertheless were a Thing in 2000. This young woman paired hers with a deep purple dress.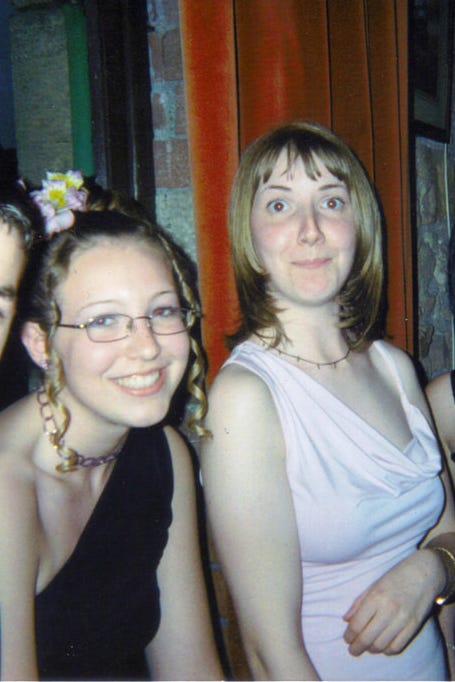 This draped neckline, as seen on the right, was a major hit in the early aughts, which also is coincidentally the only time period you could spot jersey dresses at prom.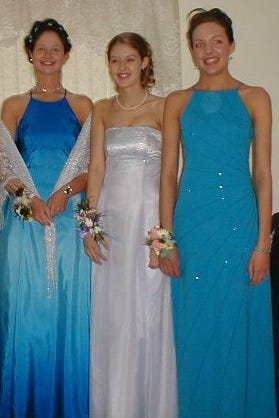 I guarantee that you have worn (or seen) this shade of aqua at some point in your high school lives, and it completely dominated proms in 2002. Shoulder shawls remained popular, too, as seen on the woman on the left.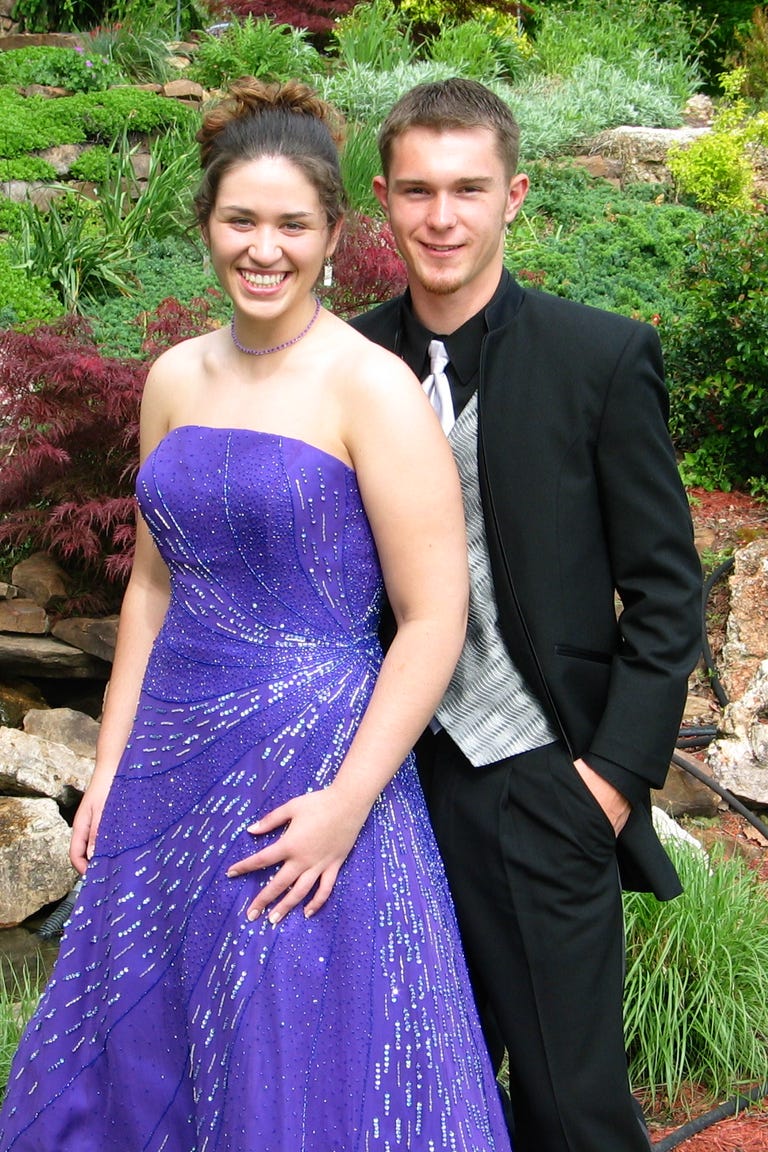 The dresses of '03 were great because they all had the same beaded pattern that connected at your waistline. Plus, the embellishments added something extra to the classic empire-waist silhouette.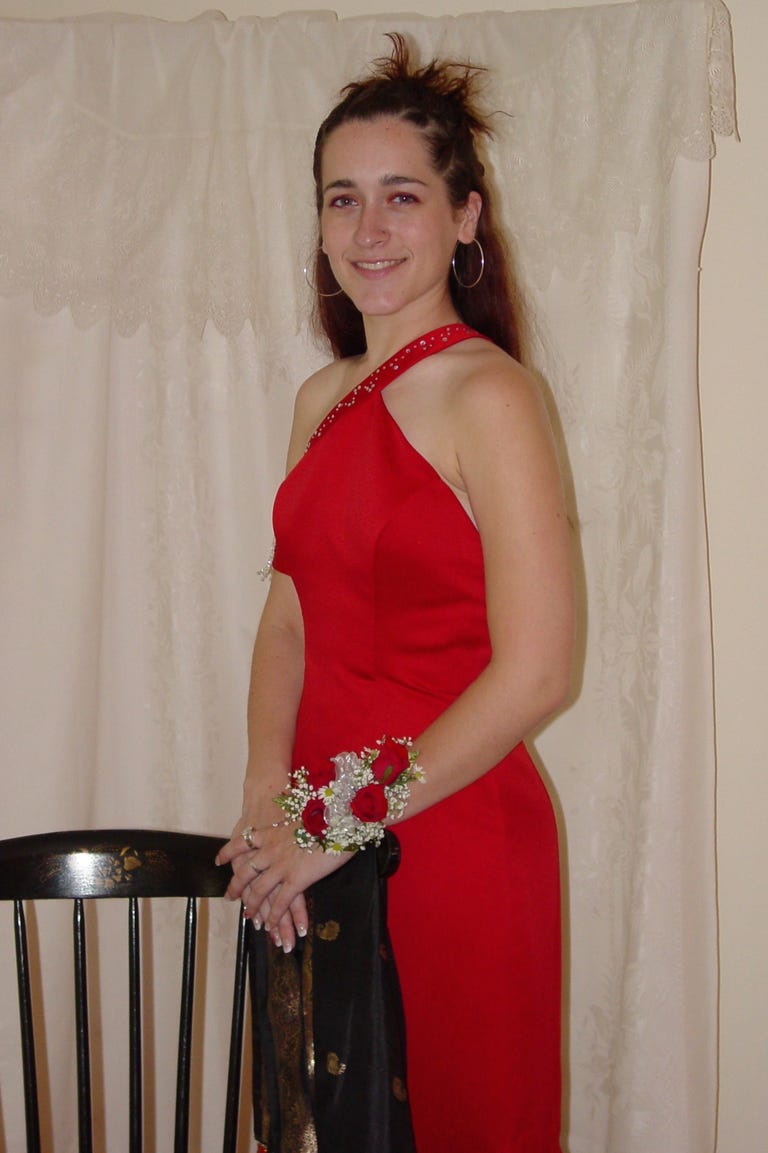 Asymmetrical one-shoulder dresses were the It Look in 2004, and this red-hot gown was no exception.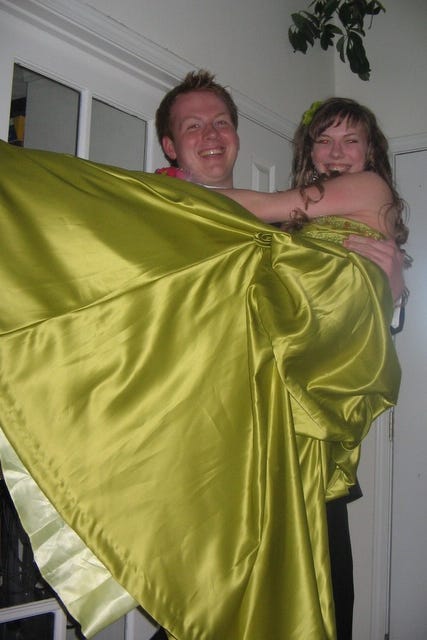 Prom-goers in 2005 loved this gorgeous yellow-green color. Just look at how much fun these two are having!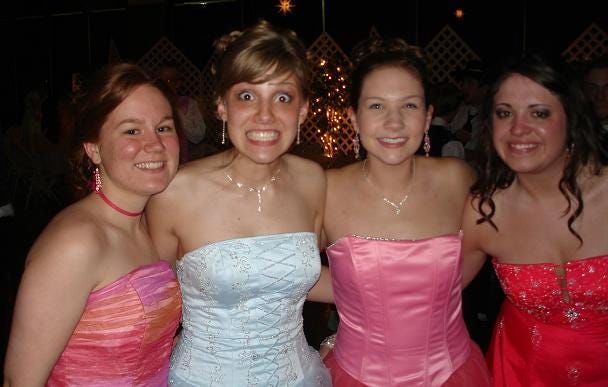 Behold: four strapless dress-wearing girls in the same photo. Two gowns are pink, one is white, and one is red, but what they all have is common is that they are strapless and fabulous.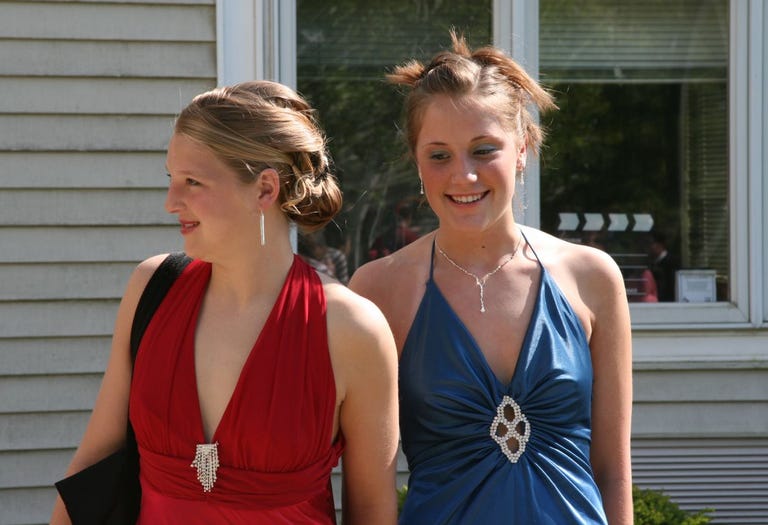 Often found on halter-neck dresses, these rhinestone brooches were always in the same place — right on the bodice.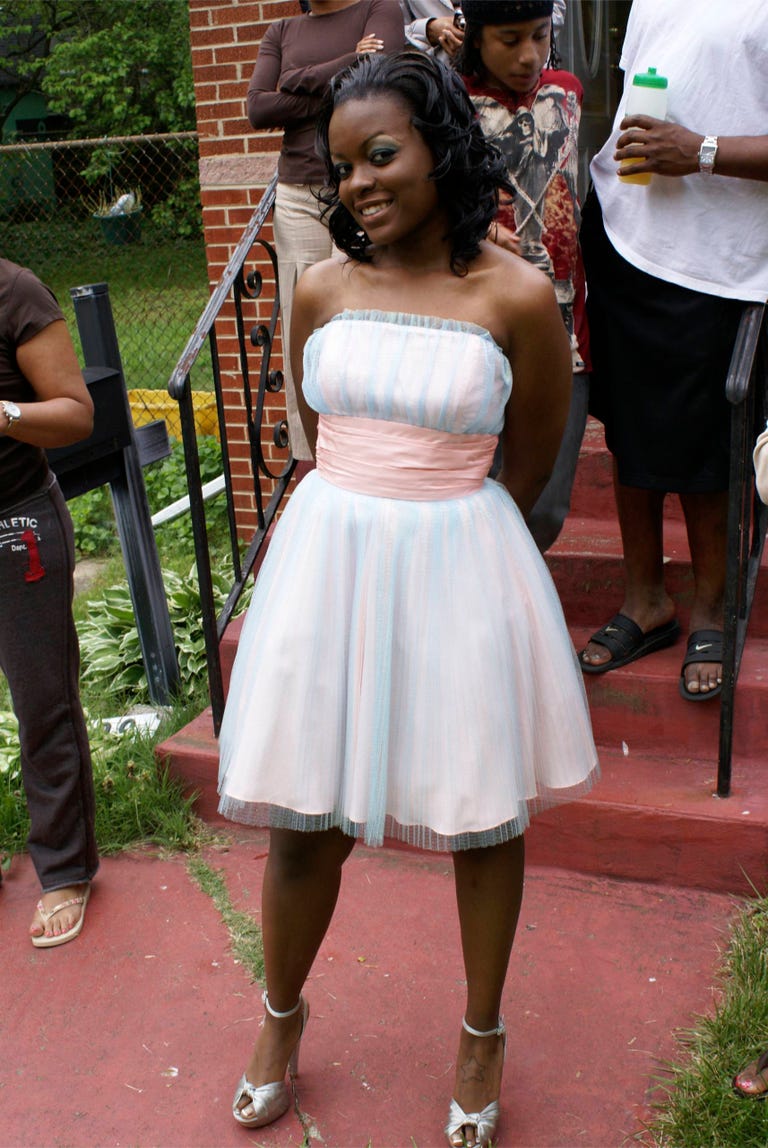 Floor-length gowns are certainly not a requirement at prom, and in 2008 mini dresses had a moment in the spotlight. Props if they featured tulle overlay.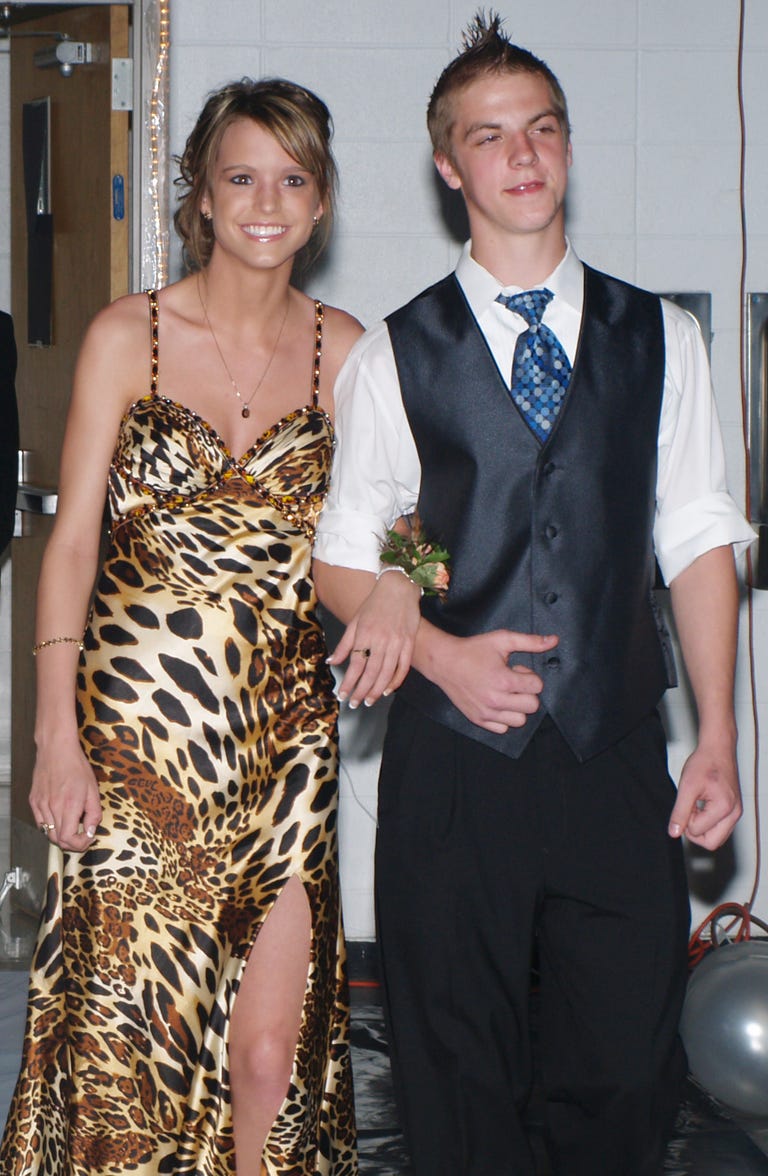 Your 2009 prom was all about taking a trip on the wild side, because anything animal print – whether it was zebra, cheetah, or leopard, as seen here – could be found on a prom dress.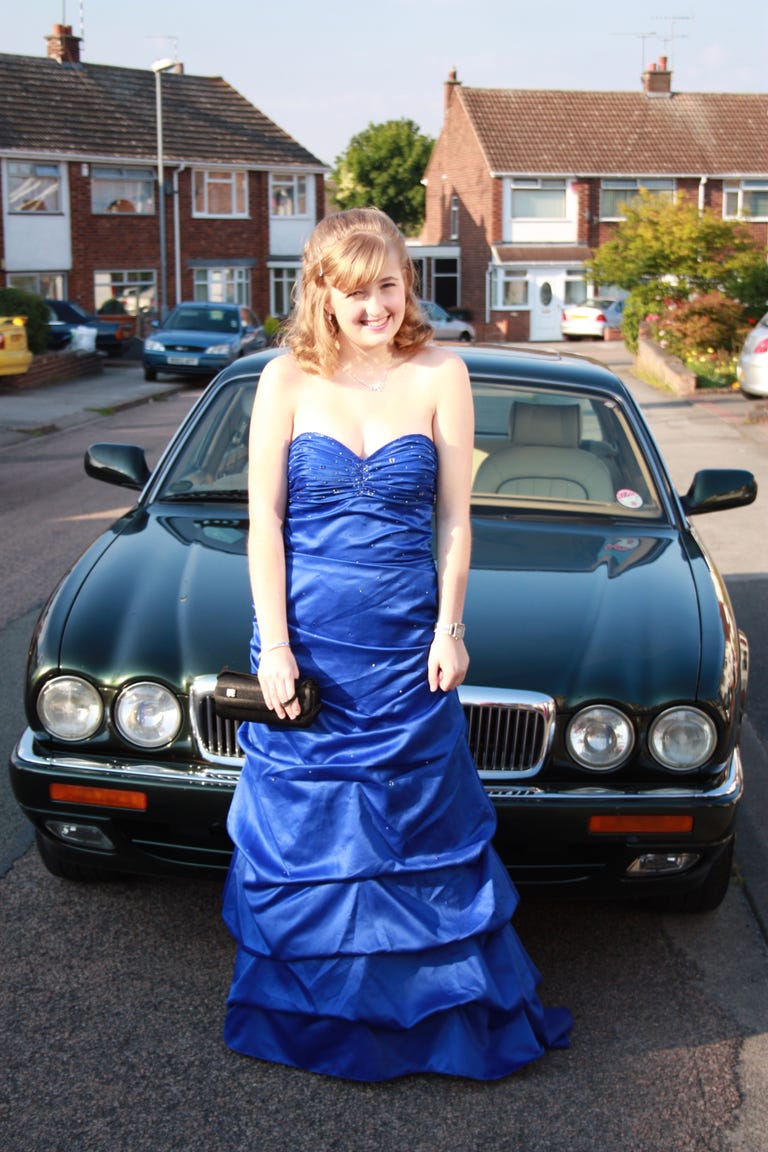 This trend was for all the girls who wanted that classic princess moment. After all, nothing says, "I'm fancy!" like a tiered gown.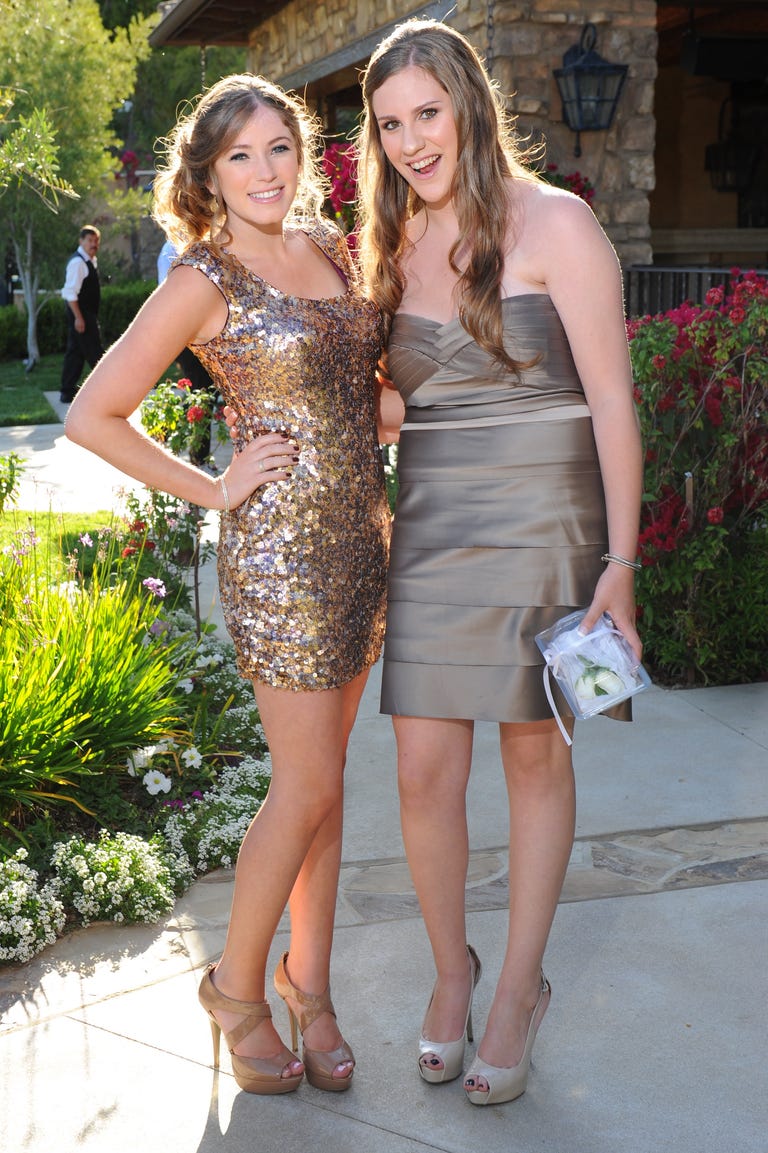 An unexpected departure from the traditional rhinestones, bold colors, and prints, neutral colors were a way to look so chic at prom — from the dress down to the peep-toe heels.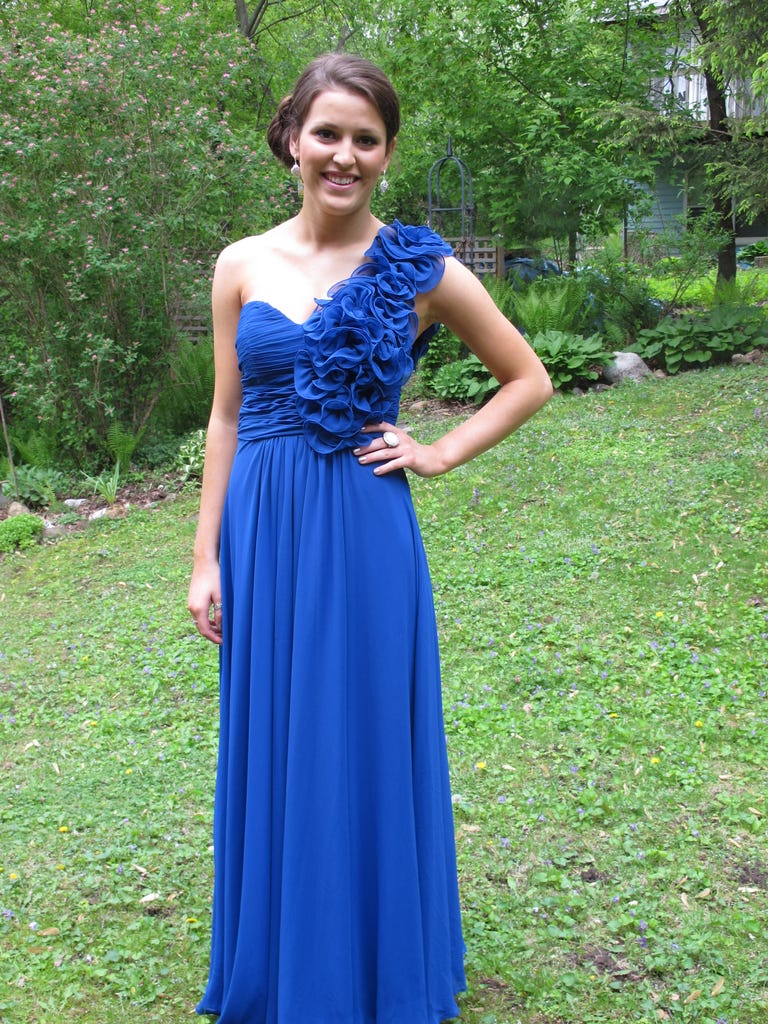 If you loved florals but didn't want to wear a flower print, odds are you opted for this style instead.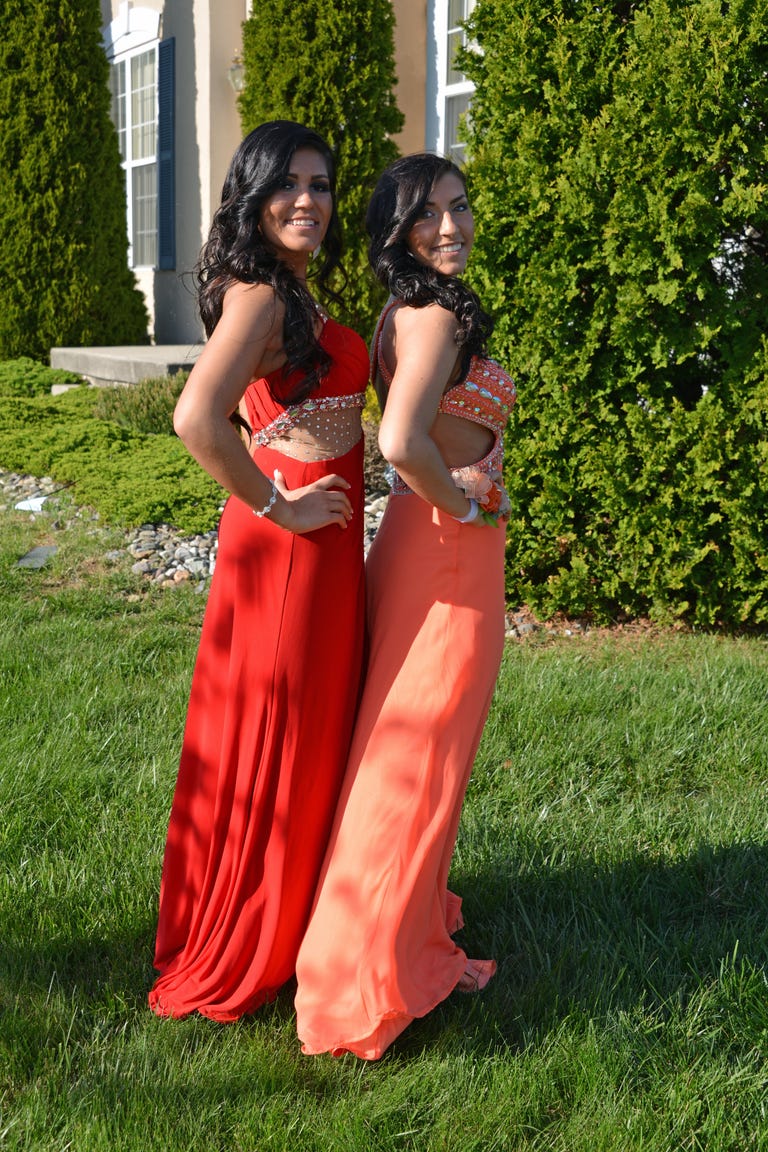 Side cut-outs had a moment this year, and they showed up on every prom dress – this orange gown twinning moment is basically proof.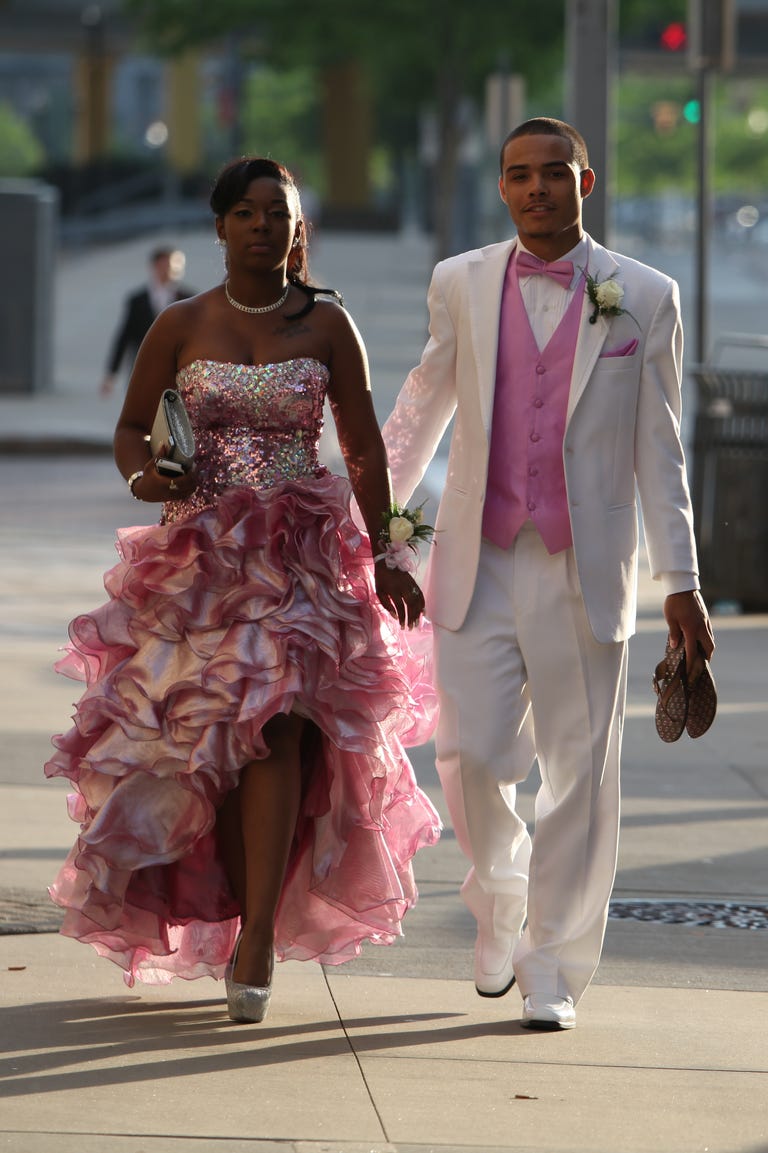 High-low hemlines really swept prom season in 2014. These dresses provided the perfect silhouette if you wanted to show off some leg (and your shoes!) but also wanted to wear a full-length gown.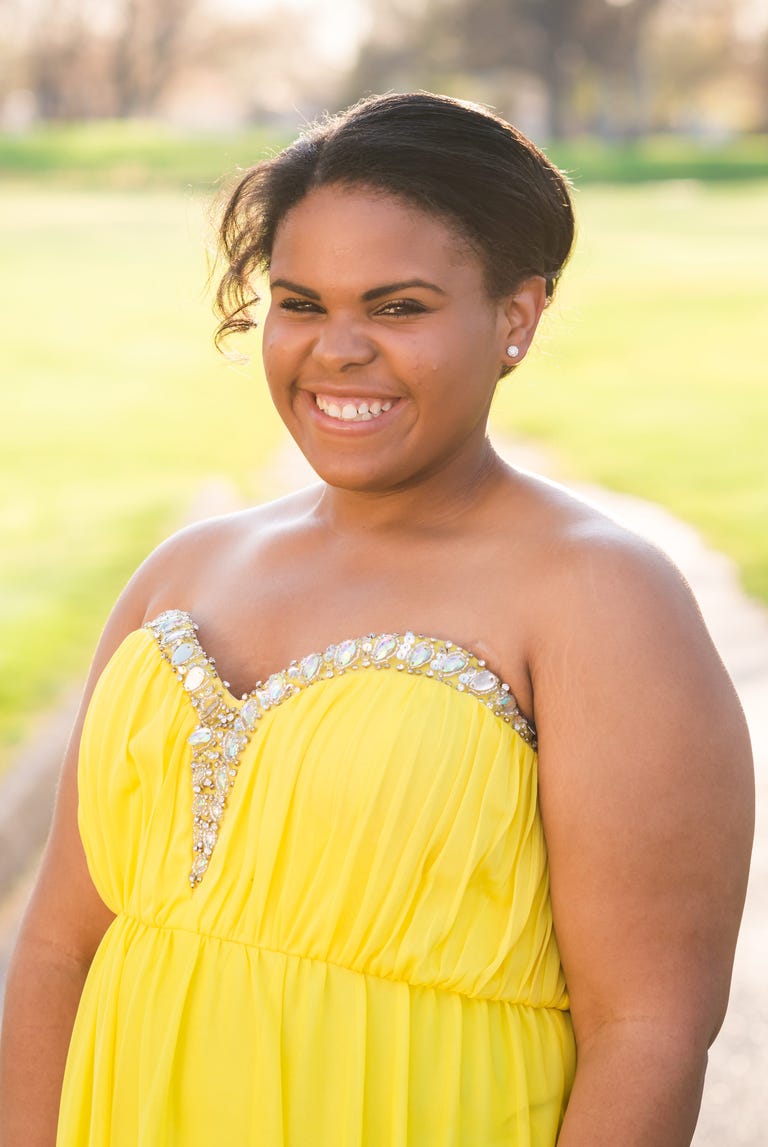 If a sh*t-ton of rhinestones weren't your thing, in 2015 the prom dress trend was more about using rhinestones as a subtle detail. They were found primarily along the bodice as a sparkly, but not too overwhelming, accent.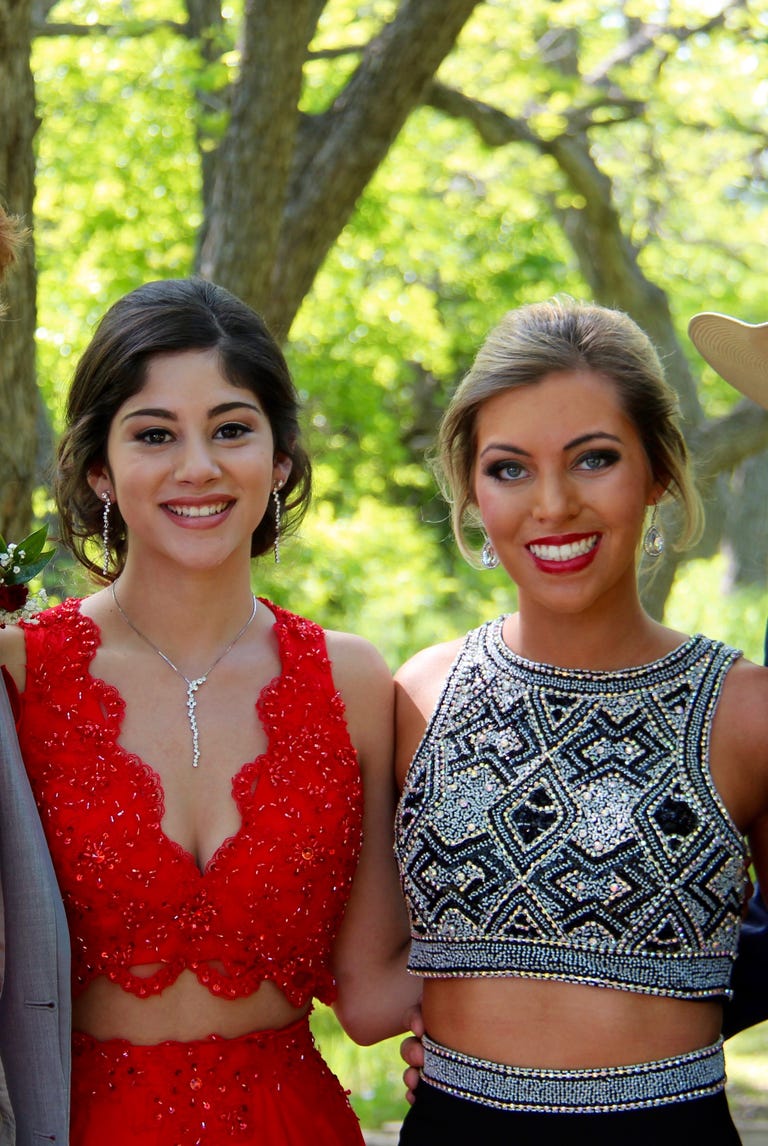 Forget a dress! This was the year of wearing a two-piece prom look, like these embellished (and gorgeous!) matching top and skirt sets.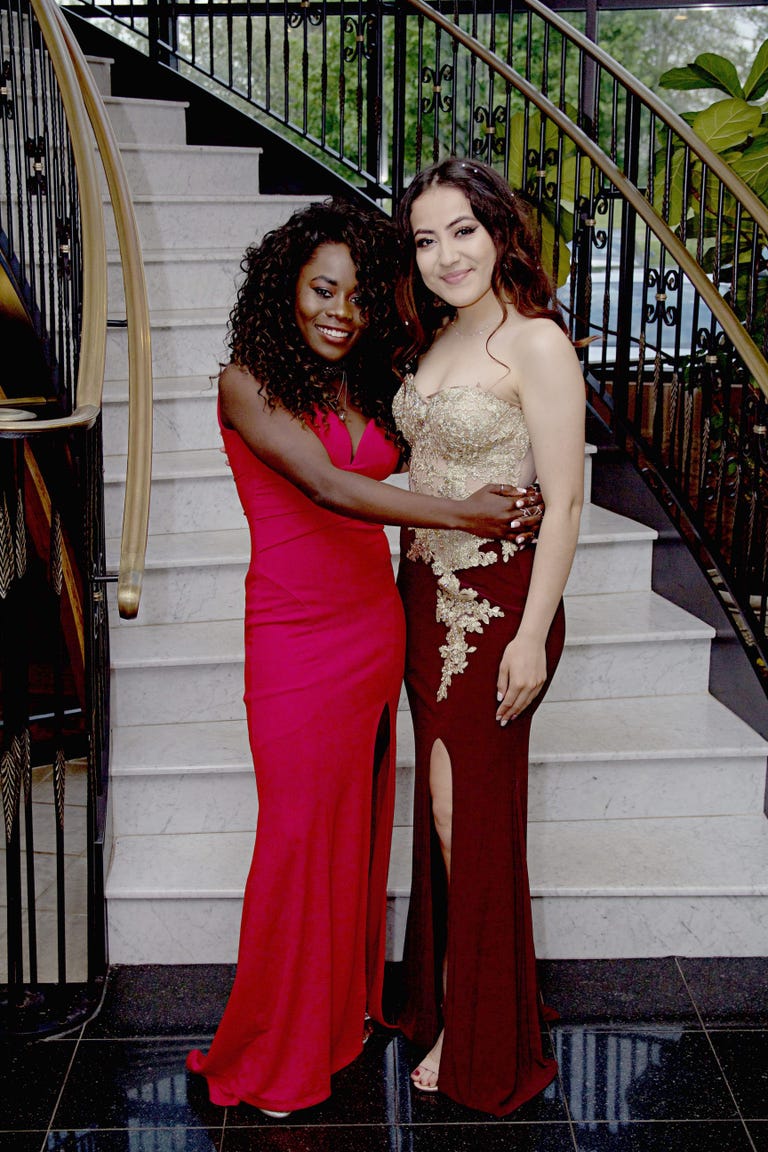 Dresses with leg slits popped up at proms in 2017, because let's face it: They make dancing SO much easier.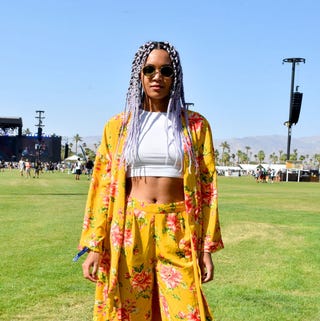 Source: Read Full Article