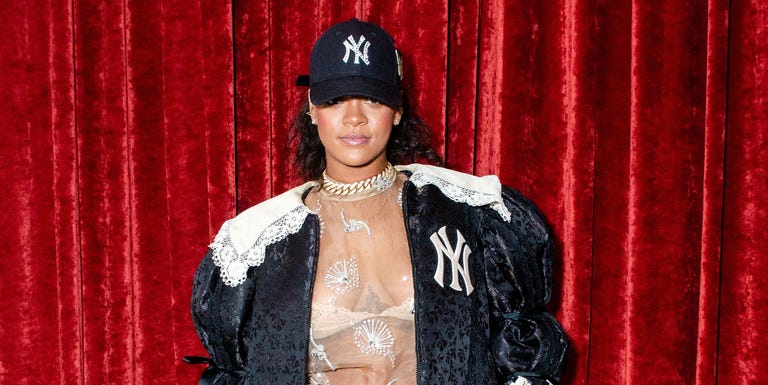 When Rihanna announced her upcoming lingerie line, Savage X Fenty, the Internet was collectively obsessed with the inclusive size range, and she's been teasing some seriously sexy photos ahead of its May 11 launch. Check them out:
https://www.instagram.com/p/Bh9cW3Oj1D6/
https://www.instagram.com/p/BiZ0ngdFM2y/
https://www.instagram.com/p/BicZQ9RFW4x/
But it seems like RiRi already has been wearing and modeling some lingerie pieces IRL. First, she posted this photo to Instagram on Saturday, when she wore a khaki belted top and slouchy beige pants with a fanny pack. She tagged @savagexfenty on the dark brown bra.
https://www.instagram.com/p/BiX-ICslJNj/
According to Savage X Fenty's Instagram feed, she's wearing the "Unlined Bra in the shade Cocoa." And if you guessed that the darker bra color means she's offering inclusive shades, you would be correct. Vogue confirmed her line will offer "a range of nude underwear that goes far beyond the bog-standard beige T-shirt bra."
https://www.instagram.com/p/BiaT9CIFNEa/
Her second "Savage" outfit came on the same day when she posted a photo of this denim-shirt-as-a-top look, in which she literally wore a skirt over the "Cami top in Pearl" from her line and paired it with ripped denim jeans. For an even more OTT ensemble, she threw on a hot pink Marc Jacobs coat and blue-tinted shades later that day.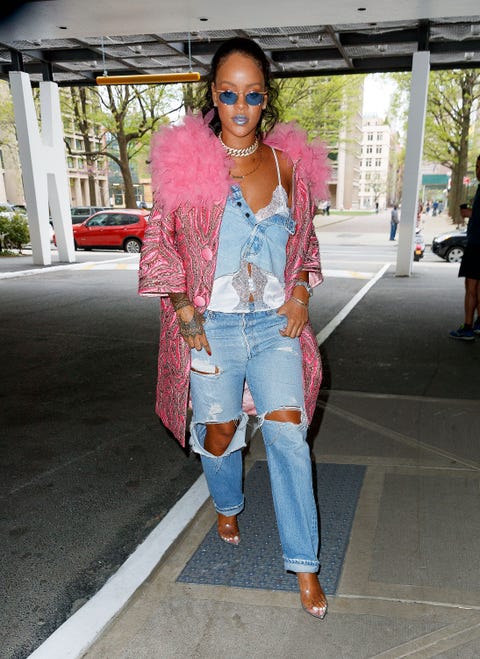 And her third time teasing her lingerie came when she wore this outfit on Saturday night at the Gucci store in Soho, where she was spotted wearing a New York Yankees baseball cap and matching Gucci coat over a sheer shirt. Underneath was none other than a Savage X Fenty bra. She completed her outfit with camouflage pants, black heels, and the same chain choker she wore earlier in the day.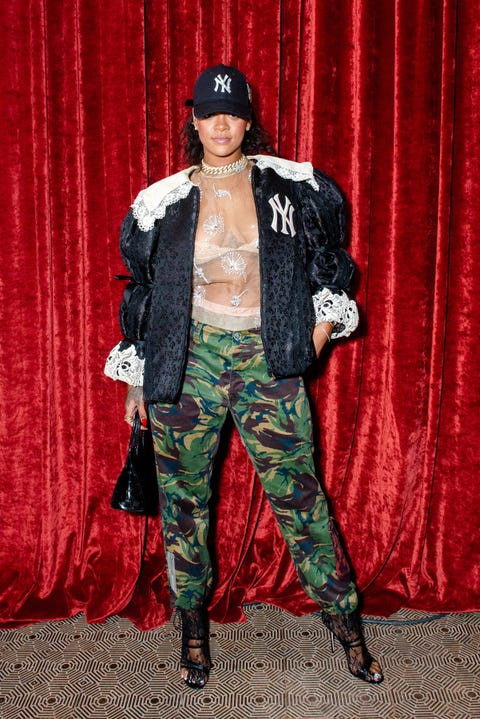 Leave it to Rihanna to tease her yet-to-be-released lingerie collection by wearing it herself. Let her outfits show you how lingerie can be styled and worn in public because RiRi is basically the fashion queen.
And, speaking of, you KNOW you can't wait to see what she wears to the Met Gala tonight. Maybe more Savage X Fenty lingerie? Anything is possible!
Follow Lauren on Instagram.
Source: Read Full Article